Ryanair is a low-cost airline in the UK. Starting flight attendants in this airline can earn an estimated salary of £30 per hour ($37.26) or roughly £2,250 per month ($2,794). This salary range is according to the Ryanair Career page. The above calculation was based on the annual compensation provided by the employment review site divided by the standard Guarantee for new FAs, which is 75 hours. Please keep that this rate is intended for starting flight attendants, those without prior experience. Seniority level and job experience are factors that can increase your salary rate. FAs are still entitled to incentives, bonuses, and additional allowances.
Also Read: Do Cabin Crew Clean Toilets? Do Flight Attendant Clean Lavatories?
Ryanair Holdings is the parent company of Ryanair, Ryanair UK, Buzz, Lauda, and Malta Air, and is now Europe's largest airline group. This company is Europe's cleanest and greenest airline group, with ambitious environmental targets for 2030. Ryanair provides the cheapest tickets in Europe which connect people to over 240 destinations in over 40 countries. The airline currently has 19,000 highly qualified aviation professionals responsible for offering the greatest travel experience for over 150 million consumers per year. Its 36 years of low fares have fueled the airline's growth since its humble beginnings in 1985. Wondering how much first-time FAs get paid inside Ryanair? Here's the answer.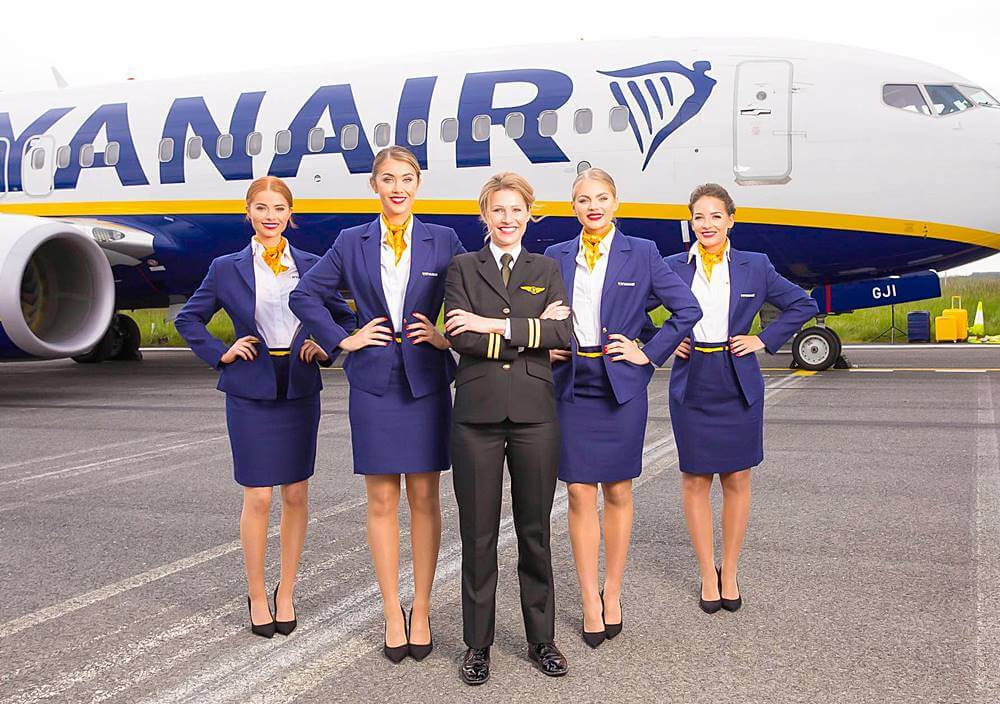 Ryanair Flight Attendant Cash Salary Breakdown
Basic Salary – A new Flight Attendant working at Ryanair can expect an estimated salary of £2,250 per month ($2,794). This is according to the official Ryanair Career page. The said amount might already include bonuses and flight incentives.
Flying Pay – Based on the basic annual pay for new Flight Attendants stated on Ryanair's Career page, FAs at Ryanair can earn an estimated starting wage of  £30 per hour ($37.26). This rate per hour was computed through the given annual pay divided into the usual 75 hours guarantee duty.
Layover Allowance – Currently, there are no publicized per diem pay rates for Ryanair Flight Attendants. If the airline has layovers at several locations, all cabin staff on duty will be compensated for the nights spent away from the base, which varies based on the location. This per diem pay is intended to cover the expenses of all your meals and other expenses during the stopover.
Also Read: How to Become a Flight Attendant without Experience (Fresh Grads)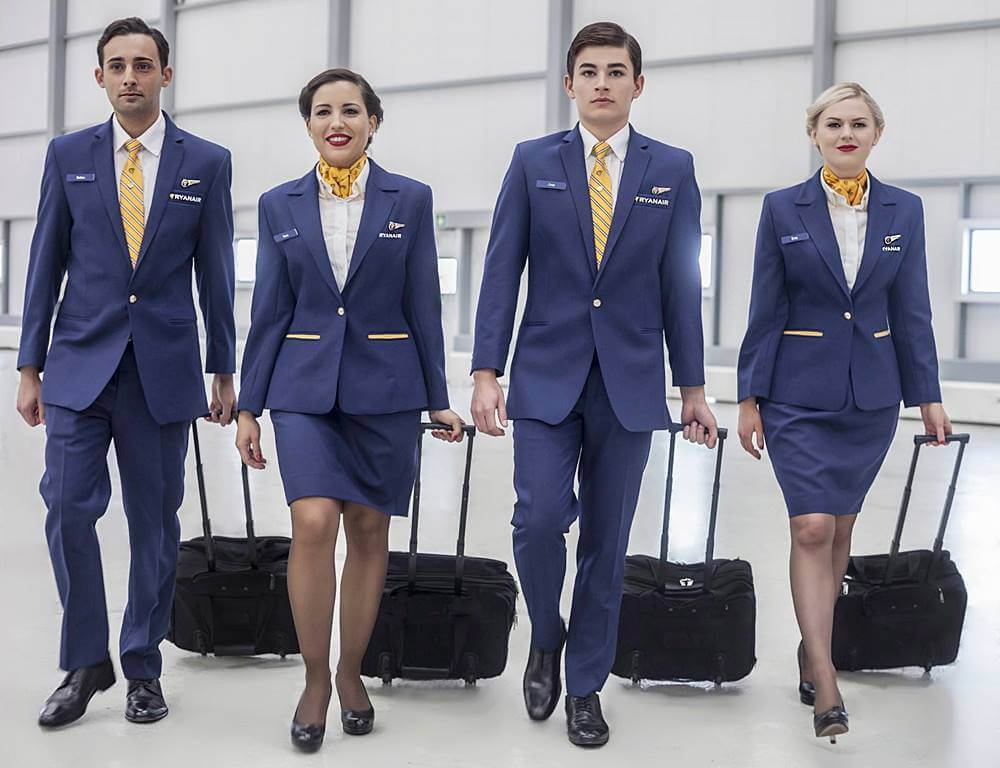 Benefits
Medical Benefits – All airlines give medical, dental, and even life insurance services to their employees. Flight Attendants are covered with comprehensive medical insurance. Some airlines even pay a significant portion of the expense, making the monthly premium for medical and prescription drug coverage for employees and their families very low and reasonable.
Discounted Tickets – When the personnel decided to fly, they were given a substantial discount on tickets. It includes their airline partners. The discount is available globally.
Competitive Basic Salary
You will be given a Training Allowance
Free uniform in year 1 – Uniform allowance in year 2
Flight duty pay/sales bonus
Fantastic promotional opportunities
Great choice of bases.
Stable 5 on 3 off roster
Security of working for a financially stable airline.
Paid Training (UK & Irish bases only)
Also Read: Do Pregnant Flight Attendants Still Fly and Work on the Plane?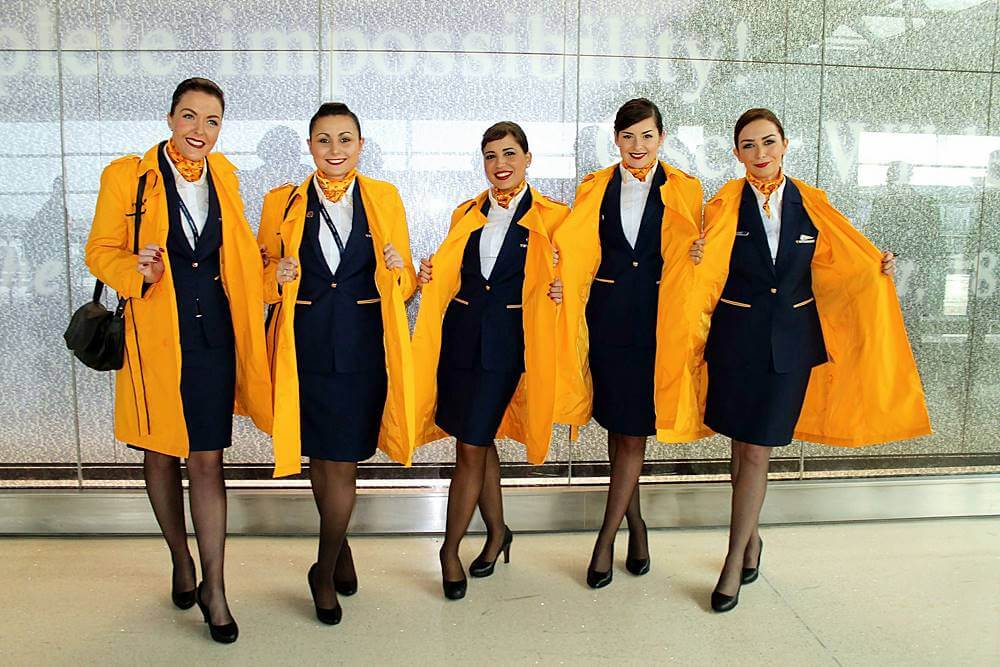 Video: Let's speak about Ryanair salary!
This video of a flight attendant who works for Ryanair talks about sorts of topics that newbies should hear. The FA will share the recruitment process, and most importantly the salary. A lot of starting flight attendants don't have the courage to pursue applications at well-known companies. The reason behind this is the fear of getting underpaid because they don't have prior experience. The best way to conquer this mindset is to do your own research.
Frequently Asked Questions
The following are some of the common questions asked about Ryanair:
1. What is Ryanair's business model?
Ryanair's business model is centered on the sale of low-cost aircraft tickets as well as the charging of fees for additional services. Ryanair allows passengers to travel from one location to another at a far lesser cost than other airlines. Ryanair, the Irish low-cost carrier, has made great progress since its inception in 1984.
2. What type of airline is Ryanair?
Ryanair, one of Europe's major low-cost carriers, takes pride in being one of Europe's fastest and most cost-effective destinations. They provide regular flights to over 1,300 destinations. Ryanair is known for its low rates and no-frills service.
3. How much is the salary of a new Flight Attendant without experience at Ryanair?
Ryanair is a low-cost airline based in the United Kingdom. Beginning flight attendants can expect to make £30 per hour ($37.26) or approximately £2,250 per month ($2,794).
4. What is the current standing of the airline after the pandemic?
Ryanair's success can be shown in the fact that it was the only one of the three airlines to record a profit for April-June 2022. Ryanair's net profit was €170 million, which was significantly higher than the -€273 million net loss posted for the same quarter in 2021.
5. Is it true that low-cost airlines pay low?
When looking for your next aviation career, whether in the UK or the Middle East, one decision you may have to make is whether to concentrate your efforts on low-cost or premium airlines. There is a huge difference between FAs working at a low-cost airline and a premium airline. But this doesn't necessarily mean you'll get underrated pay. Though there are perks and incentives that premium airlines that are missing in low-cost airlines benefits.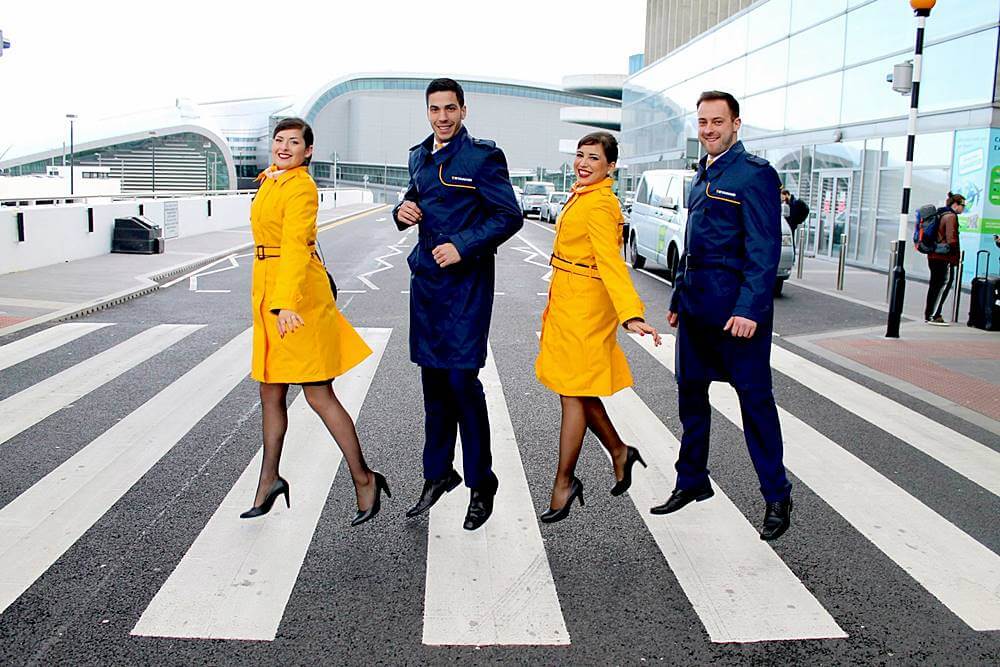 Summary
Ryanair is a low-cost airline in the UK with starting FAs in this airline earning an estimated salary of £30 per hour ($37.26) or roughly £2,250 per month ($2,794). The airline can provide the best professional possibilities and advancement in the industry. It is one of the few airlines that give extensive travel perks to its employees from day one, with over 2400 daily flights from more than 80+ bases linking over 220 destinations in 40 states, allowing you to fly overseas on your days off.  If you think you have the right qualities to become a flight attendant, send in your resume now!