If being a flight attendant is your dream career, then maybe you can consider applying for Air Malta. This guide outlines the airline's hiring process and all the essential requirements you'd need for your application.
Also Read: Venice Layover Guide: 24 Hours in Venice Itinerary
Air Malta is Malta's flag carrier, a point-to-point airline that mainly transports leisure-based customers. The airline is passionate about providing the best quality of service to its passengers, encouraging them to discover Malta's rich diversity in the Mediterranean. It aims to become one of the world's leading destination airlines and consistently trains its employees to help them achieve this vision. If you want to know more about the qualifications and responsibilities that come with being a flight attendant, make sure to read on to increase your chances of getting hired.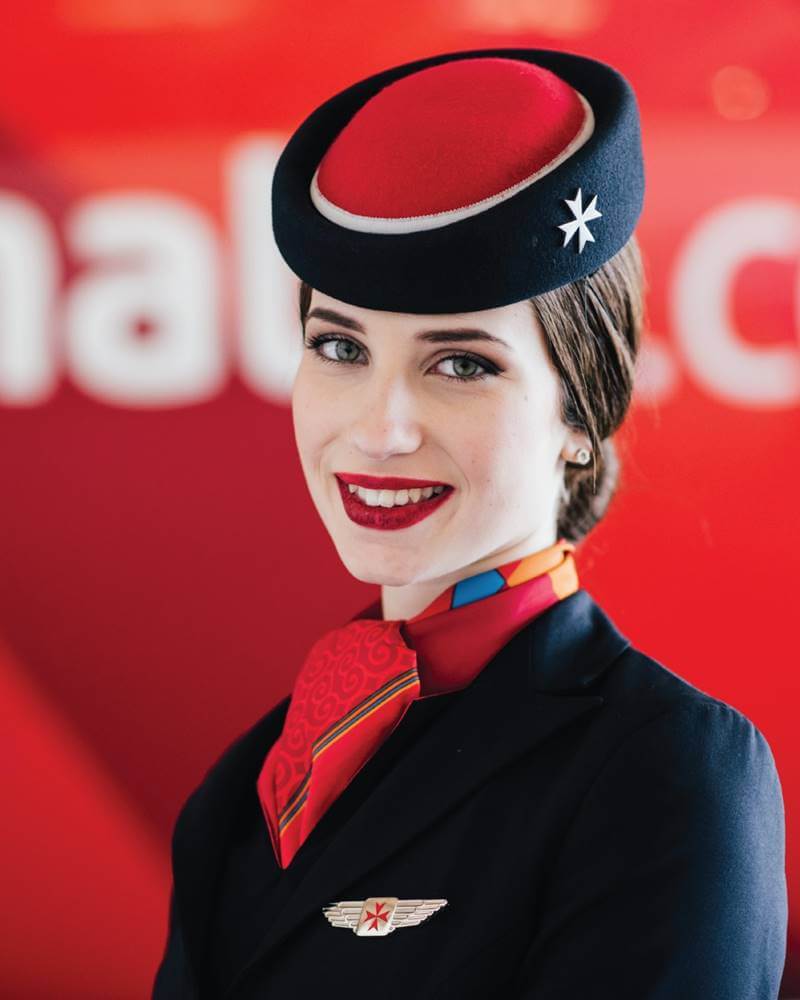 Overview of the Air Malta
Air Malta began its operations in 1974 as Malta's national airline, with only seven scheduled flights with its two aircraft. Currently, the airline now possesses a 7 Airbus A320 aircraft fleet and services flights to over 35 destinations in the Eastern Mediterranean, North Africa, and Europe. Its total number of passengers grew from 52 000 to over 2 million every year. Over the years, the airline has already transported 56 million passengers safely to various destinations to and from Malta.
As the national airline of the Islands, the airline has the responsibility to support its local community. It stays active and committed to assisting Gozitans and Maltese in traveling overseas to get their treatment. Moreover, Air Malta also remains the only malta-operating airline that carries incubators for newborn babies as well as stretcher cases that contain patients with an urgent need for medication and treatment.
Rated as a 3-star airline, Air Malta remains dedicated to providing its passengers the best travel experience and authentic Maltese hospitality.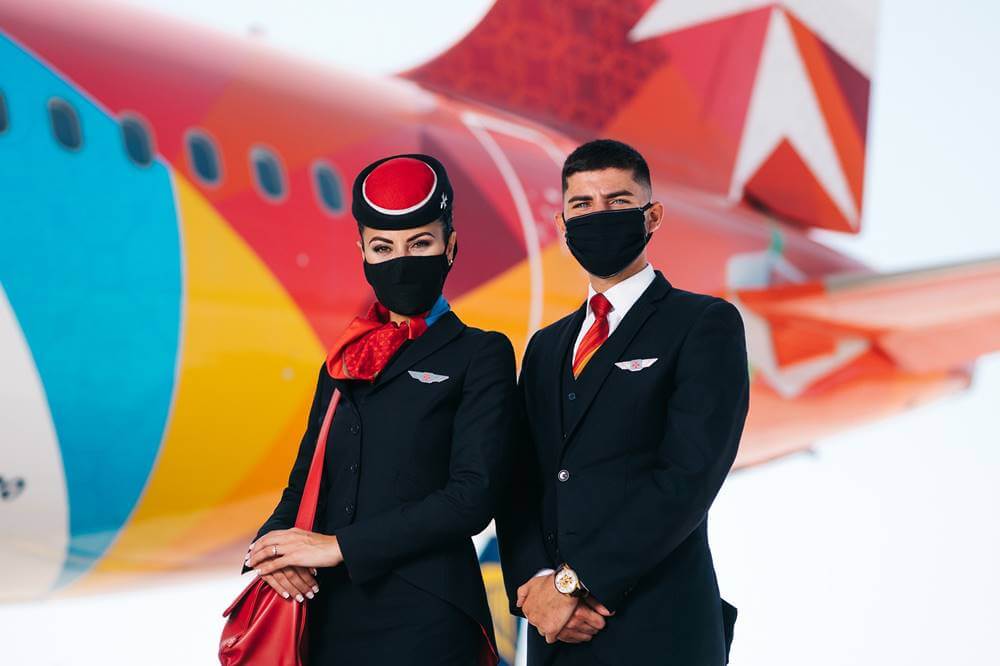 Responsibilities
If you want to become a flight attendant of Air Malta, it's important to know that there are certain responsibilities you have to deliver promptly and efficiently. Besides the luxury of traveling to different countries, you are also tasked with attending to passengers' needs, making announcements, and submitting reports. Flight attendants are given the serious task of overseeing every in-flight passenger's safety and security, ensuring a comfortable experience.
Knowing your responsibilities as a flight attendant will help you learn what kinds of things you can expect and the situations you'll soon be handling once you get hired for the job. Here are some of them:
Serving meals, snacks, and beverages
Ensuring passengers' safety and security throughout the flight
Assisting in-flight passengers, especially those who have special needs
Attending to passengers' concerns and questions
Providing instruction such as procedures on emergency evacuation to passengers when necessary
Demonstrating the use of safety and emergency equipment
Administering medical care and first aid in case of an emergency
Write reports
Demonstrates how to operate safety and emergency equipment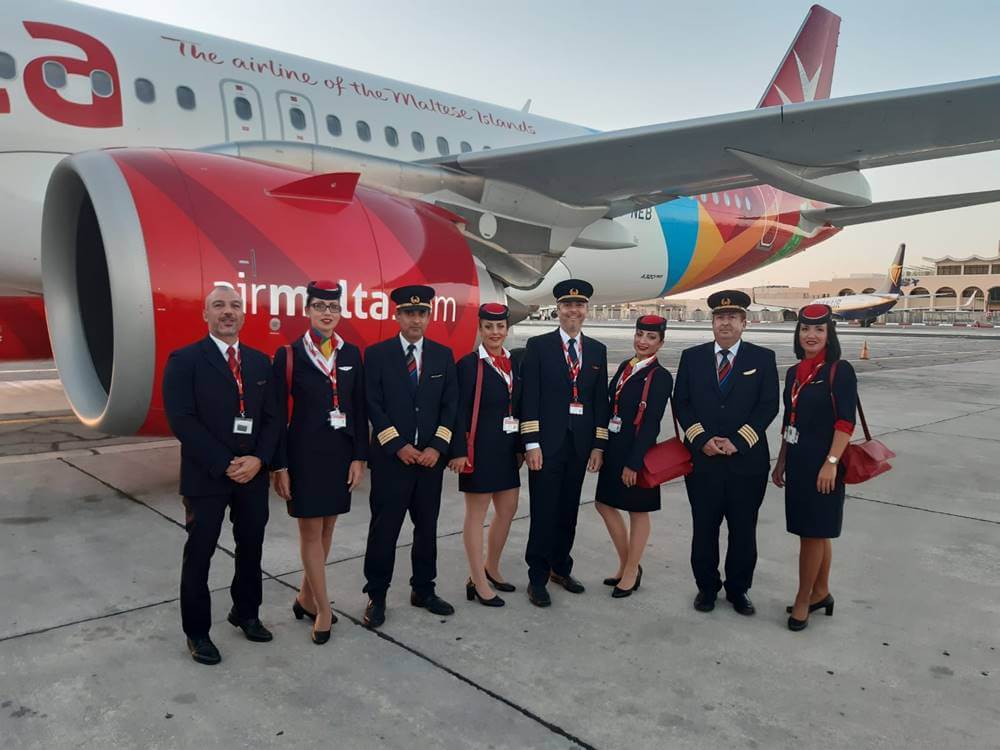 Qualifications
Being a flight attendant opens up the opportunity for you to leave a significant impact on customer experience. With Air Malta striving to achieve its aim to become one of the world's leading airlines, they take great care in selecting the best candidates suitable for the position. The airline sees to it that the candidate has all the necessary skill set and dedication to work as part of Air Malta's cabin crew.
That said, here are the qualifications that the company is looking for a flight attendant:
18 years of age
Maintain an appropriate height to weight ratio
Stays medically fit to discharge cabin crew duties
Fluent in written and spoken English
Proficiency in writing, speaking, and reading announcements in Maltese and English.
An adequate level of literacy in IT shows that the candidate has the ability to use and access computer applications
Capability in all European languages is highly preferred.
Proficiency in a third language is desirable but not required.
Demonstrates exceptional ability to come up with efficient solutions to customer's problems
Handles conflict and stressful situations calmly and effectively.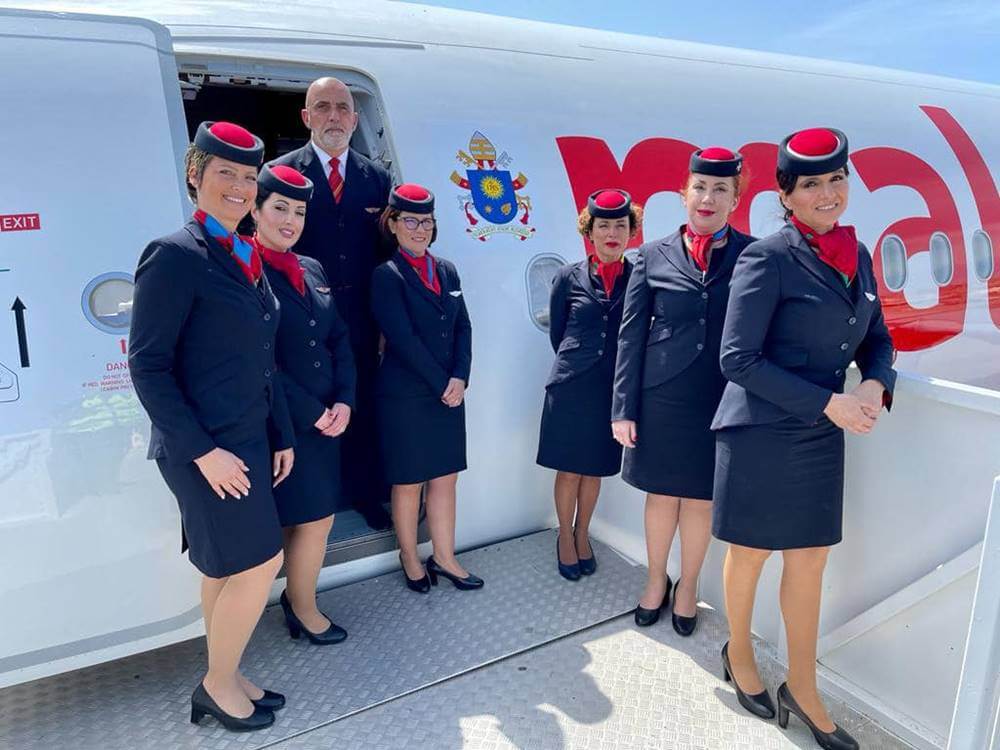 Document Requirements to Prepare
The documents you will be submitting to the airline are an essential step in increasing your chances of getting hired. These will help recruiters gain a bit of background information about your previous work experiences, as well as your skill set when it comes to the qualifications they're looking for in a job candidate. Here are some of the documents you may need to prepare for your application:
Updated CV or resume
Valid cabin crew attestation, which is issued by TM – CAD
Proof of educational qualification: must possess a minimum of 5 O levels with grades ranging from A, B, C, or 1-5
Where to Apply for a Job for Air Malta Online
You can easily apply for a job for Air Malta online by visiting its official Career page here. You will see a listing of currently available job vacancies on the page. Simply select the current job vacancy you wish to apply for and follow the instructions from there.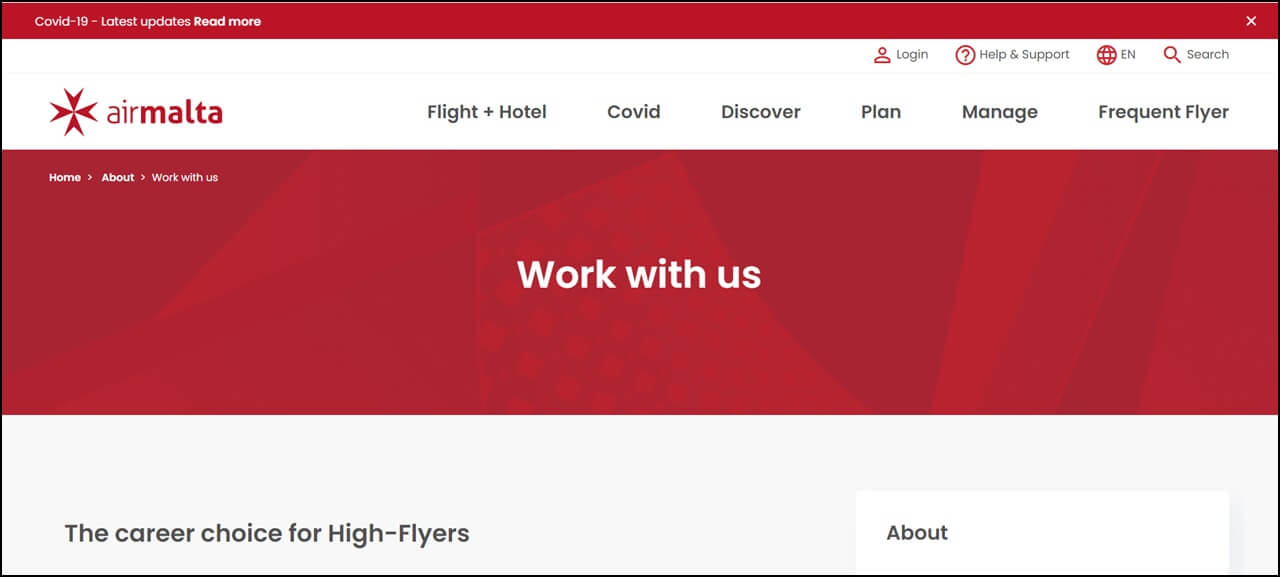 It may also be good to keep posted on their social media accounts to keep yourself updated on any important announcements related to your job application.
How to Become a Cabin Crew for Air Malta
Air Malta adheres to the typical recruitment process common in Maltese public companies. This is done in order to ensure that all appointments are fair and transparent according to merit. What Ait Malta does is it first releases an internal call for job applicants in order to identify a suitable candidate. If the vacancy isn't filled, the company will then register the position with the Employment and training corporation to promote the hiring to the jobseekers database. They also promote vacancies through trusted recruitment agencies or via online and through newspapers as well.
Here are the steps you need to follow to apply for Air Malta.
Step 1: Visit Air Malta's Career Page.
You can find the company's official career page by scrolling to the bottom of its homepage and clicking Work With Us, under the About drop-down button. Otherwise, you may also click this link. Here, you will see a bunch of information about the work environment within the company and what's usually expected of employees.
Step 2: Browse the job listing and select the job you wish to apply for.
At the bottom part, you will see a hyperlink that will redirect you to a new page that contains the company's list of current job vacancies. Click on that and browse through the available job positions and select the work you want to apply for.
Step 3: Submit your updated CV.
Upon clicking the job position, you will be asked to download a file containing all the necessary details about the nature of the work. Make sure to read through all of these carefully. Once you're finished, submit your updated CV to the email: human.resources@airmalta.com.
Step 4: Wait for further instructions.
After submitting your updated CV, you simply have to wait for the company to reach out to you for further details and instructions.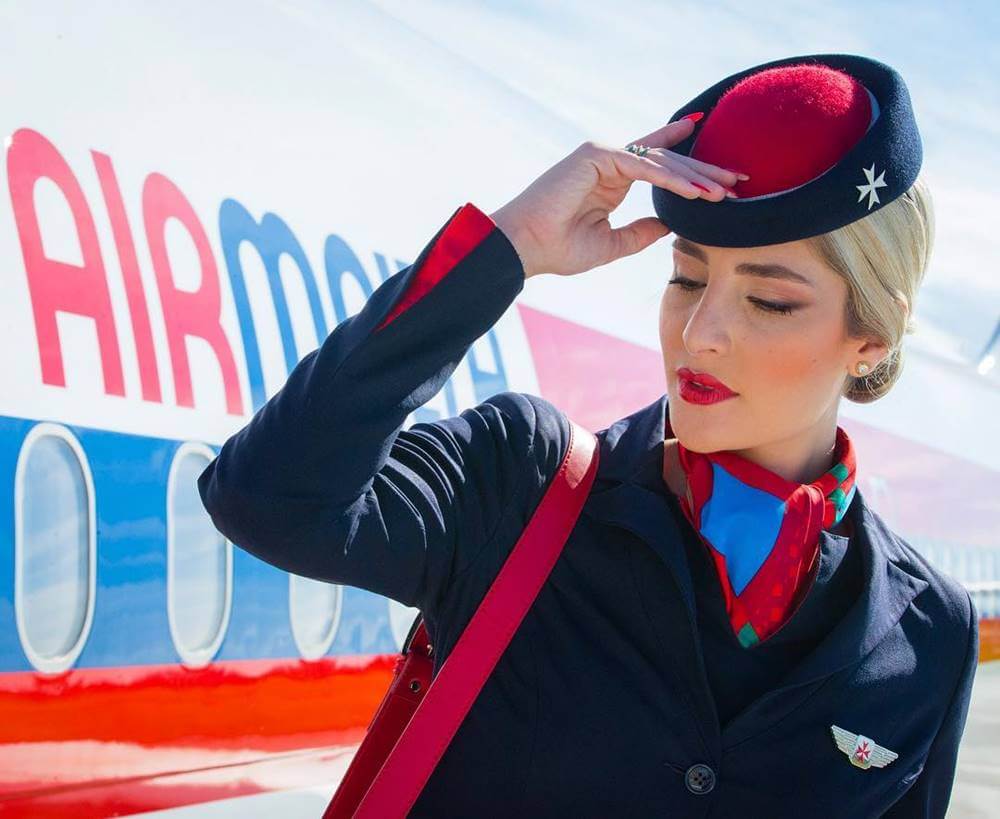 Monthly Salary of Air Malta Flight Attendant
A flight attendant working for Air Malta earns around 3,300 EUR on a monthly average as per info on Salary Explorer site. These salaries can range from roughly 1 720 EUR to 5 050 EUR. The salary is already inclusive of certain perks and benefits such as transport, housing, travel discounts, and more.
Video: Air Malta Corporate Video
This promotional video by Air Malta offers a glimpse into the corporate and working life within the company. The video features the airline's employees who express their experiences and sentiments about working with Air Malta. The video also tours around various departments and enumerates the different kinds of roles and job positions present in the airlines. If you want to apply for Air Malta, this video can help you know what to expect from the job once you become an employee of the company.
Photos: Air Malta Flight Attendants in Photos
Check out these beautiful pictures of Air Malta Flight Attendants in uniform. If you wish to picture yourself being a part of this company, check out these photos to give you an idea about working for this airline:
Frequently Asked Questions
Here are some of the frequently asked questions from other applicants that may help you increase your journey's success rate:
1. Is work experience a must before applying?
Air Malta doesn't necessarily require applicants to have previous work experience. However, those who have prior work experience in the industry will be much more preferred.
2. How old should I be to apply for Air Malta?
You need to be at least 18 years old to be qualified as an applicant.
3. Where is Air Malta's headquarters located?
Air Malta is headquartered in Luqa, Malta.
4. What are my responsibilities as a cabin crew in Air Malta?
As a cabin crew in Air Malta, you are responsible for attending to passengers' needs and concerns throughout the flight, especially those with special needs. Besides this, you are also responsible for ensuring passenger safety and security, delivering meals, and submitting necessary flight reports.
5. How much will I earn as a flight attendant on Air Malta?
You get to earn around 3 300 EUR on a monthly average by working as a flight attendant on Air Malta.
6. What skills should I possess to become a flight attendant in Air Malta?
While not necessarily required, a skill that you must possess to increase your chances of landing the position is fluency in English, adequate IT literacy levels, and capability in European languages.
7. Is training required?
Yes. As the airline industry can be quite competitive, Air Malta offers mentoring programs and on-the-job training that helps employees sharpen their skills.
8. Is it hard to get a job at Air Malta?
Air Malta welcomes qualified individuals who are dedicated and hardworking enough to help the airline materialize its goals and ambitions. While the application process can be a bit rigorous, complying with all the requirements and doing a good job in the interview will easily secure you a spot in their team.
9. What documents do I need to prepare?
You will have to prepare an updated resume or CV, valid cabin crew attestation, and proof of educational qualification.
10. Are there job benefits?
Yes. As an employee of Air Malta, you get to enjoy access to travel benefits and enrich local communities by participating in the company's social responsibility program.
Summary
Air Malta is a promising airline that seeks to grow into one of the top airlines across the globe. As an airline that prioritizes customer service, Air Malta ensures that its employees render authentic Maltese hospitality while ensuring that passengers have a great time throughout the duration of their flight. If being a flight attendant at Air Malta sounds like the right fit for you, make sure to follow all the information listed above and comply with all of the requirements promptly to increase your chances of landing the position.
Contact Information
AIR MALTA
Address: (of main headquarters) Luqa, Malta
Telephone Number: +356 21 662 211
Website: https://airmalta.com/en
Facebook: https://www.facebook.com/AirMalta/
Instagram: https://www.instagram.com/airmalta/
Twitter: https://twitter.com/AirMalta