The origins of Bangkok Airways can be traced all the way back to 1968, making it the oldest privately held airline in Thailand. It offers flights inside Thailand to practically all popular tourist locations, as well as flights to Myanmar, Hong Kong, Laos, Singapore, Bangladesh, India, and the Maldives. In fact, Bangkok Airways was recently awarded by Skytrax as "Best regional airline in Asia" and "World's best regional airline".
Also Read: 9-Day Trip to Greece: Athens, Santorini, and Milos
Thanks to its hard-working crew, particularly its flight attendants who are clearly passionate about their jobs, Bangkok Airways is able to ensure that its customers have a safe and relaxing journey. Moreover, the success of Bangkok Airway depends on the team's adherence to its core beliefs. With this in mind, they are looking for flight attendants who can uphold these values and accomplish all of their responsibilities.
List of Requirements and Qualifications to Become a Bangkok Airways Flight Attendant
As safety-oriented professionals, flight attendants must be prepared for any potential emergency. The on-the-go nature of the profession provides opportunities for new experiences and meeting people from different backgrounds. If you are good with people, quick on your feet, and enjoy travelling, you may check the list below to assess if you also qualify for Bangkok Airways' flight attendant job:
Thai National
At Least 172 cm in males and 162 cm in females
At most 28 years old (must be born after August 20, 1987)
Normal BMI
Single and  without children
At least a college graduate
At least a recent TOEIC score of 650
Ability to swim without a flotation device
Professional demeanor and appearance
Physically and mentally fit for the flight attendant role
Exemption from military service for males
Proficiency in written and spoken Thai and English
Multilinguality is an asset
Flexibility to work on varied schedules, overnight shifts, and holidays
Willingness to relocate near the assigned base
Customer service skills
Authorization to travel in all destinations and routes where Bangkok Airways operate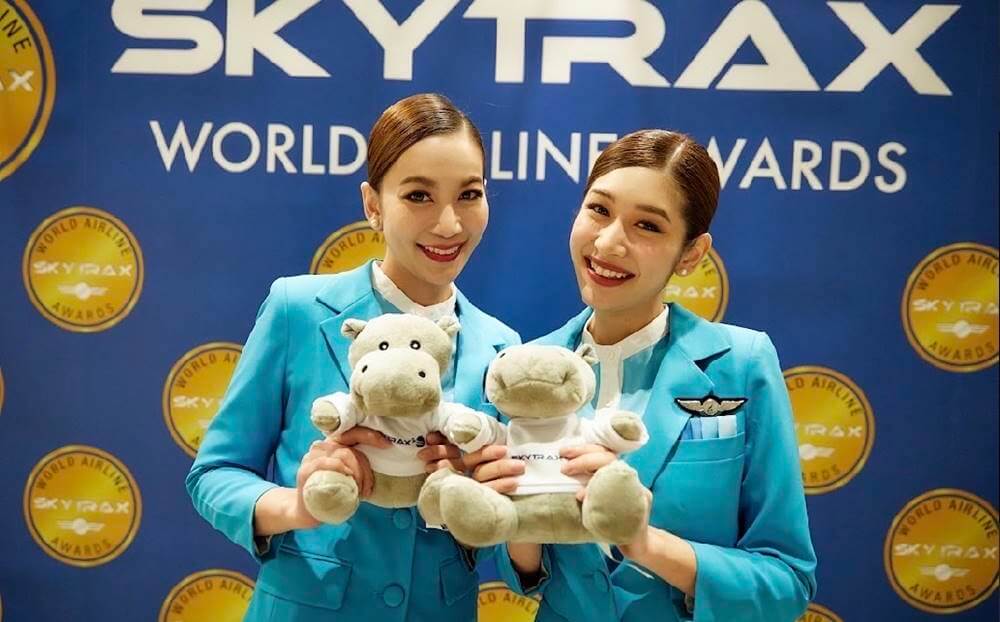 Application Process
Step 1: Prepare a copy of all the needed documents
Build your career portfolio and make sure it looks professional. Make an extra digital and physical copy of your resume, cover letter, passport photos, valid TOEIC Scores and any other credentials that may be required.
Step 2: Submit your online application
Visit their career website for the most recent updates and changes about their job posting:
http://career.bangkokair.com/
Bangkok Airways will select its initial candidates based on their professional portfolio. You must also be patient and wait for their email response.
Step 3: Ace the interviews
After an E-application or online application, they will invite the candidates for a series of interviews. Bangkok Airways will evaluate the applicant's skills and personal qualities.
Step 4: Complete the Flight Attendant Course Training
To ensure that every flight attendant can keep up with the standards and values of Bangkok Airways, a mandatory training program will be scheduled. All candidates should be able to successfully pass through it before being hired.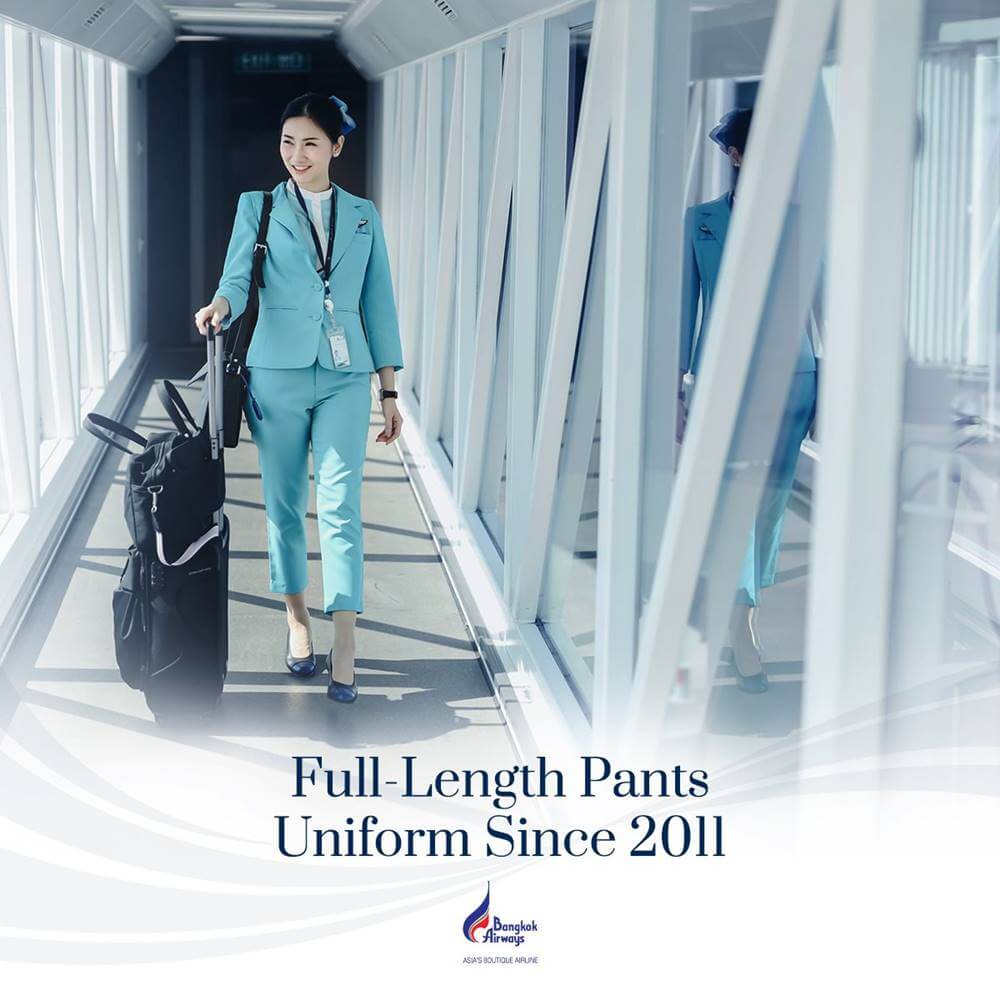 Salary & Benefits
Average salary of  THB 587,032 annually
Paid sick leave
Life and Medical Insurance
Opportunities for career and personal growth
Free flights and travel packages for flight attendants and eligible family members
Discounts and Vouchers to stores and accommodations
Video: Best Regional Airline in the World
Also named as "Asia's boutique Airlines", Bangkok Airways proves why they were rewarded as "Best Regional Airline in the World" in this video below:
In this video, Prasert Prasarttong-Osoth, Bangkok Airways' CEO, looks back on their humble beginnings in 1988. Starting as a "taxi" the airline started with charter flights and has now grown into a fleet size of 35 aircraft, serving 30 destinations in Asia. With their clear objective of providing world-renowned service, they were able to ascend in the aviation industry and won many awards. Bangkok Airways is also awarded as the Best Regional Airline in Asia.
Moreover, they also give importance to how they want the travelers to feel like their vacations start on their flights. They offer meals on board even on their shortest flights and also lounge access for their customers.
Photos: Bangkok Airways Cabin Crew Uniforms
Check out these pictures of Bangkok Airways crews so you can see what they look like in uniforms:
Frequently Asked Questions
Here are some common questions and answers about the job requirements as a cabin crew for Bangkok Airways:
1. What is the minimum height required and maximum age for flight attendant applicants?
Flight attendant candidates must be at least 18 years of age and at most 28 years old. Aside from that, females should be at least 162 cm tall without shoes on and males must be at least 172 cm tall.
2. Where are the bases of Bangkok Airways?
Bangkok Airways' headquarters is located at Suvarnabhumi Airport, Bangkok Thailand. It is important to consider for every flight attendant that once they are hired, they will have to relocate near the base for their in-flight duties.
3. Does Bangkok Airways accept candidates with any body modification?
Visible tattoos and multiple piercings are not allowed for flight attendant candidates.
4. What are the aviation services provided by Bangkok Airways?
The airline company offers passenger, charter, and cargo flights across tourist destinations in Asia such as the Maldives and Singapore.
5. Do they accept applicants from other nationalities?
The flight attendant job position is only available for Thai Nationals who are qualified for the position.
6. What languages should I learn when applying as a flight attendant at Bangkok Airways?
All applicants must be fluent in spoken and written English and Thai. In addition, multilingual candidates are at an advantage during the application period.
7. What is the minimum TOEIC Score for applicants?
All flight attendants must be able to communicate effectively in English and be globally competitive. Bangkok Airways require at least a score of 650 from a valid TOEIC score.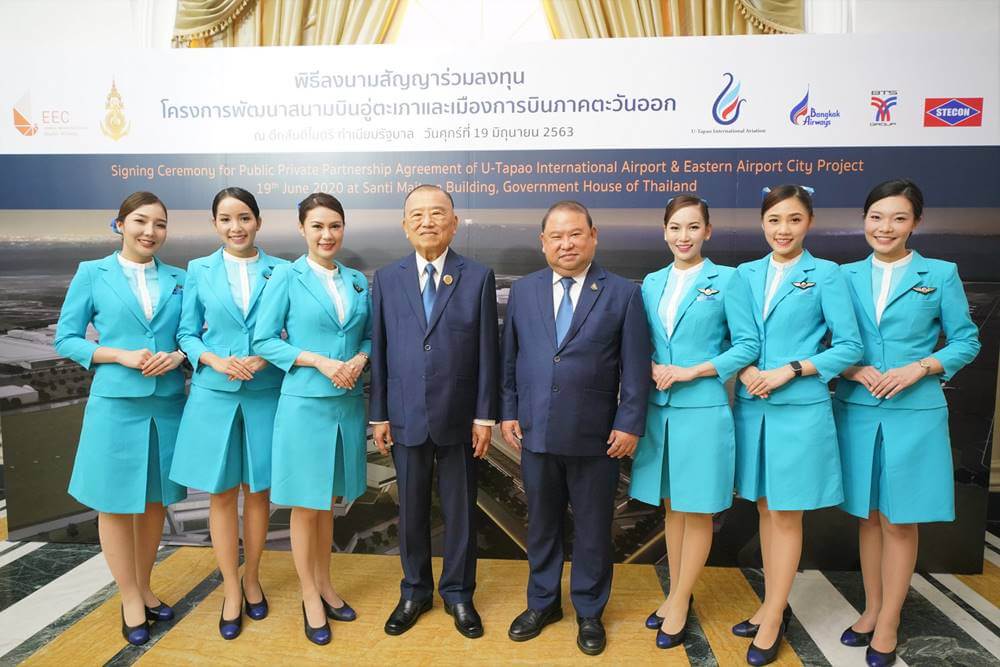 Summary
Bangkok Airways encourages and invites qualified Thai nationals who are competent to work with them to give the greatest aviation service in the nation. All applicants for flight attendants must be knowledgeable and enthusiastic about helping others.
Before getting employed, they will go through a rigorous selection, including an online application, interviews, and several weeks of training. In return, Bangkok Airways offers to provide flight attendant candidates with a competitive starting salary and benefits package.