British Airways is committed to enhancing the inflight experience for its passengers by providing inflight Wi-Fi services on a majority of its aircraft. The airline offers internet connectivity through its branded Wi-Fi service, called "BA WiFi".
The Wi-Fi service is available on most long-haul flights operated by British Airways' Boeing 747, 777, 787, and Airbus A380 aircraft, as well as some short-haul flights operated by Airbus A320 and A321 aircraft. The airline is continuously working to expand the availability of inflight Wi-Fi across its fleet.
To access BA Wi-Fi, passengers can simply connect their Wi-Fi-enabled devices to the 'BA WiFi' network once the aircraft reaches cruising altitude. After connecting, they will be directed to a portal where they can choose from different Wi-Fi packages based on their needs and preferences.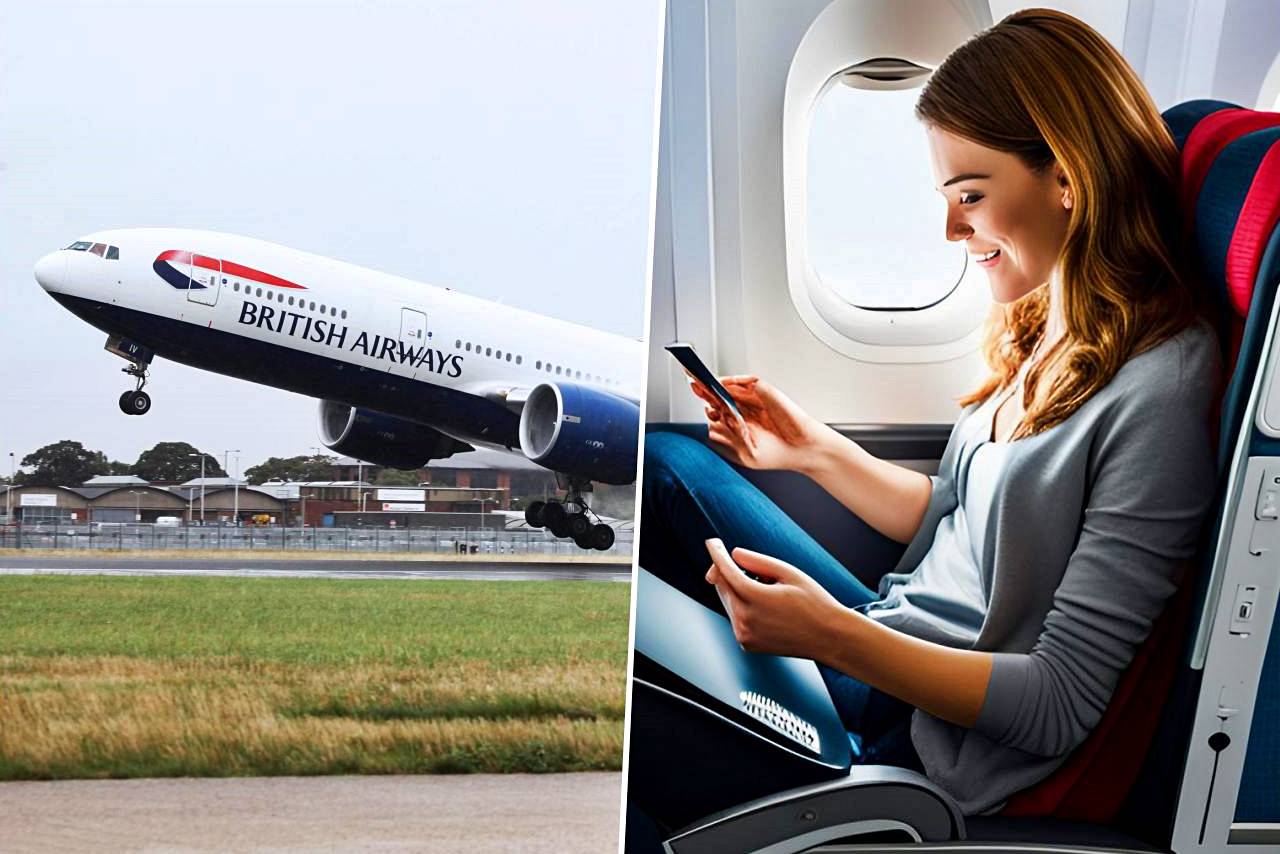 What is British Airways Inflight WiFi?
The British Airways Inflight WiFi is a satellite-based Wifi connectivity on board that delivers by the famous internet provider of many airline companies and it is widely known as "Gogo". The said WiFi installed system on board is available on the following aircraft that travel in long distance and short distance aircraft, this includes the following;
A350-1000
1380
77-200ER
77-300ER
787-8 (wherein only 6 out of 12 airplanes are WiFi installed including the G-ZBJE, G-ZBJF, G-ZBJG, G-ZBJH, G-ZBJK, G-ZBJM)
G-EUOA
A320
A321neo
Features & Benefits
British Airways is an air travel company that delivers passengers across countries and islands safely and securely through their fast and secured aircraft units duly handled by highly proficient crew experts. They also offer the best customer services for their passengers, guest, and personnel which includes the WiFi entertainment service for the passengers to access and stay connected even on board.
The followings are the features and benefits that interested passengers need to discover to enjoy the following privileges given to them once they avail of the entertainment services;
The said internet package is only allowed one device to connect to every flight so therefore if you need to purchase another device.
In terms of payment mode, you can use your credit and select your specified payment. You can pay using US dollars (USD) or pounds. Conversion is always considered depending on the money currency that the passengers used.
Compatible devices such as iOS, iPad, and Android mobile devices are installed with updated browsing sites such as Chrome, Firefox, internet explorer, edge, and Safari wherein you can easily access reliable information coming from valid sources.
Browsing their favorite social media sites with appropriate internet connectivity.
Meanwhile, the said airline company's inflight entertainment services do not allow onboard calls using personal network providers that might cause aircraft problems that is why they provided inflight entertainment services through onboard WiFi the said airline company caters to passengers to stay connected even if on board with some limitations given to them. Calls using some videoconferencing tools such as Skype, WhatsApp, and Facetime are also prohibited.
Streaming your favorite videos, movies, and music videos.
Direct messaging using inflight WiFi.
Sending and receiving messages on e-mail accounts.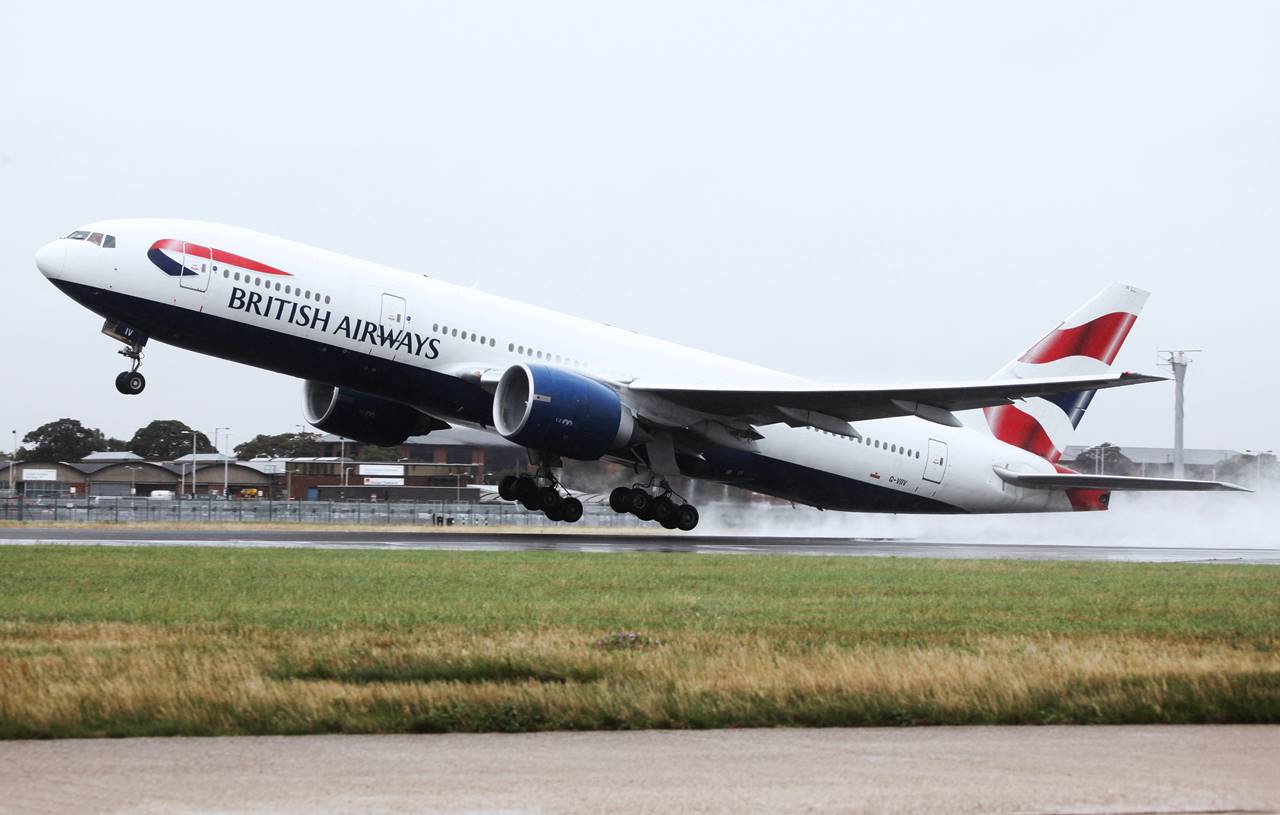 How to Connect to British Airways Inflight WiFi?
The followings are the steps and procedures on how to connect to British Airways Inflight WiFi;
Step 1: The purchased service will only be connected to one device, there is no switching on a device once it is already connected so therefore it is better to choose carefully what device you want to use.
Step 2: Turn your devices into airplane mode. The flight crew attendant will announce that matter. So, you should follow that instruction.
Step 3: Make sure to turn your WiFi on and connect to the airline WiFi " AWi-Fi" network on your network list.
Step 4: To register or sign in, you can search to your browser the website of the airlines y simply browsing shop.ba.com to have internet access. You can't attain internet connectivity if you failed to do this.
Step 5: Decide the service package that you want to purchase.
Step 6: Pay on your chosen mode of payment. You can use your credit or other online transaction.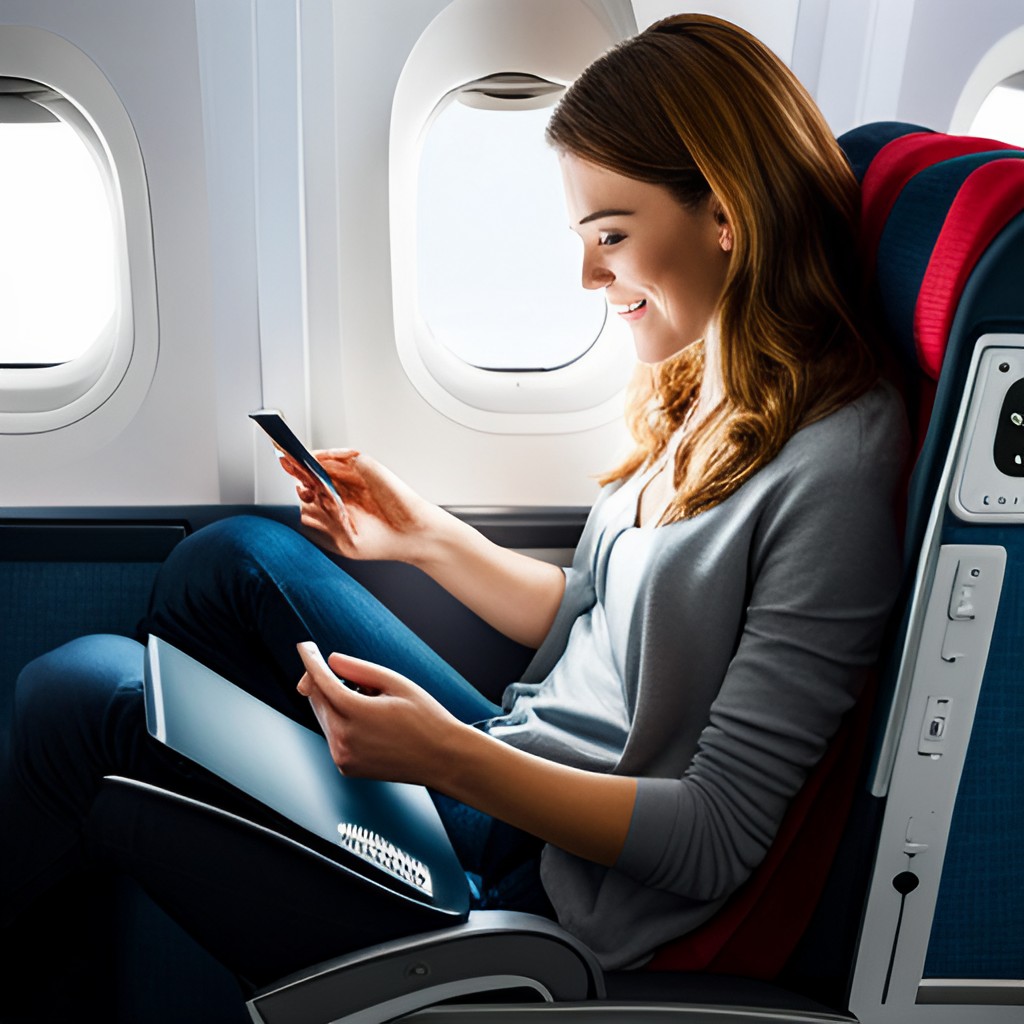 On Board BritishWiFi Packages
Here are the packages and price-cost of the British Airways Wi-Fi and this includes the following;
1. Long-distance Flights
Traveling on a long-distance flight may be quite boring especially if you don't have things to do. The following are the two options for purchasing an entertainment WiFi package except on the aircraft A350 and 787-10.
2. Browse
This package includes a one (1) hour internet connectivity that will allow you to browse using your updated social browsing sites and it is available for only £4.99.
Another is a £10.99 browsing package for only 4 hours of flight so therefore passengers who have 4 hours (estimate) of travel may avail of this package to the suggested package cost.
If passengers will travel approximately more than an hour/s, they can avail a full flight package that is available for only £14.99.
3. Stream
Another WiFi package of the said airline company is available for only £7.99 with one (1) hour of connectivity wherein passengers could be able to stream their favorite movies, and videos or play music.
The streaming package also has a 4 hours WiFi entertainment package for only £17.99 which will provide passengers with an onboard streaming entertainment service.
A full flight streaming package is also available at only £23.99 which will depend on the aircraft flight route.
4. Short-distance Flights
Other short-distance flight experiences are also available on the said airline company wherein the pricing of the WiFi package will rely on the distance of the flight travel.
Messaging –This package will let passengers send and receive messages while traveling on board for only £1.99 to £2.99.
Browsing and streaming for 1 (one hour only) – This package allows passengers to browse and stream on board for only £4.99.
Full Flight Browsing and Streaming – This is a whole flight package that is available for only £4.99 to £9.99. Passengers can be able to browse and stream with their favorite social sites.
Video: British Airways World Traveller, A350-1000 – Business Traveller
This video discusses the A350-1000 aircraft unit of British Airways that plans to expand its features. Along with it is the explanation of the said features that will give insights and prior knowledge to the passengers. Aside from that, it will also widen passengers' ideas and strengthen their understanding of the basic knowledge that they need to know about British Airways' aircraft and future developments.
Frequently Asked Questions
1. What is the normal WiFi speed of British Airways?
Wifi internet speed may vary along the location of the flight aircraft including their destinations wherein it considers the signal and impact of it to the internet connection of the passengers. It also considers the number of passengers using the WiFi.
2. How did we know if what are the aircraft that don't have installed Wifi?
For long-distance travel, here are the aircraft that don't have WiFi installed services;
787-8 (G-ZBJA, G-ZBJB, G-ZBJC, G-ZBJD and G-ZBJJ)
787-9 (G-ZBKE, G-ZBKF, G-ZBKR, G-ZBKS)
For short-distance travel, here are the aircraft that don't have WiFi installed services;
A319-23
G-EUOE, G-EUOF, G-EUOG,
G-EUPA, G-EUPB, G-EUPC, G-EUPD, G-EUPF
3. What if we encountered a problem in accessing wifi connectivity?
If you encountered a problem like connection issues or other troubleshooting problems, you can be able to contact their customer help services at www.ba.com/helpme.
4. What is the mode of payment for purchasing WiFi packages from the said airline company?
In purchasing a WiFi package, you can pay for it using online banking transactions or credit but it is highly encouraged to read the terms and conditions first before purchasing it.
5. Which devices are suitable and could grant me access to the WiFi on board?
As long as your device(s) have a WiFi-enabled feature running Safari, Chrome, IE11, and Edge internet browsers, you may be able to connect to the WiFi network on board British Airways. In contrast, if you do not have any of these browsers (your devices are running in the old version), you may still connect to the WiFi network. However, other features may not work on your end.
6. Do I need to create an account to connect to the internet?
There's no need for you to create an account to access the internet. You may purchase a WiFi package as a guest (without an account). However, this will require you to enter your payment information every time you purchase a package.
Meanwhile, if you decide to register and create an account, you only need to sign in to your existing account. By doing so, you'll be able to use the saved cards to process your payment when you purchase a package and access the WiFi quicker on every flight with British Airways.
7. Can I switch with my other devices using the same WiFi package I purchased?
Switching to other devices with the same WiFi package is not allowed. Your internet session is only linked to the device you used to purchase the WiFi package. It is non-transferable.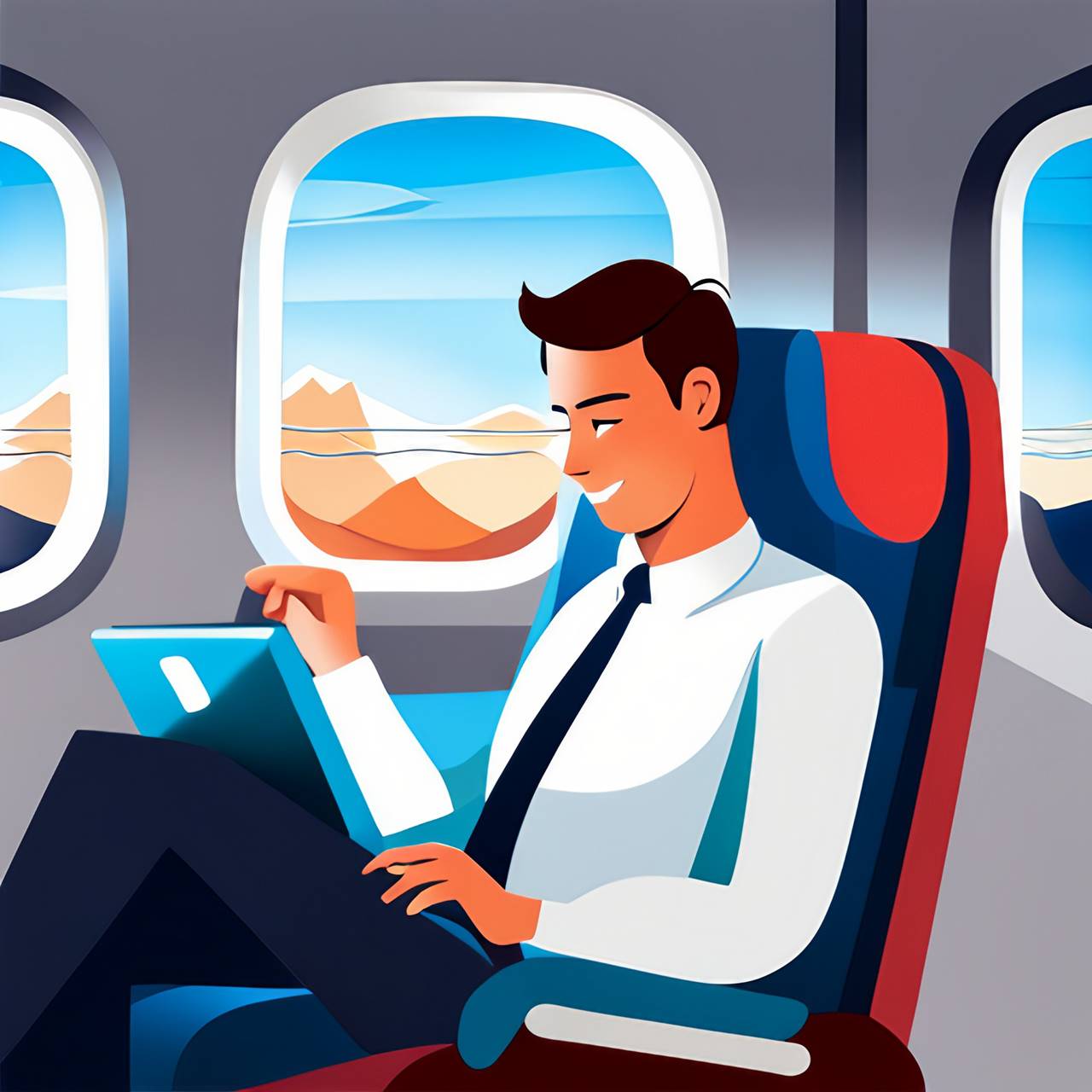 Summary
Hence, this article is composed of basic information about the inflight entertainment services of the said airline company that will allow passengers to explore more about the information that they need most especially if they have a flight with British Airway and they are interested to avail their on-board WiFi and must stay connected even on board. If you wanted to know and discover more about British Airways, you can visit their social media sites at https://www.britishairways.com.