If you're an aspiring cabin crew member who has a growing love for Britain and its culture, working with British Airways Airlines is definitely one of the best choices that you can make. It has been around for more than 100 years, which is enough proof to say that it's a high-performing airline.
Also Read: British Airways Cabin Crew Requirements
Not only that but the values that the company lives by is also pro-people and pro-environment, two of the many reasons why it has a healthy working environment.
You will be exposed to high-quality training, discounted travels, and diverse culture. These are everything that flight attendants will need to enhance their career.
If you're enticed by what the British Airways Airlines can offer its employees and passengers, then the following sections will help you throughout the whole application process. We have also gathered additional details and FAQs that may put you at leverage over other applicants.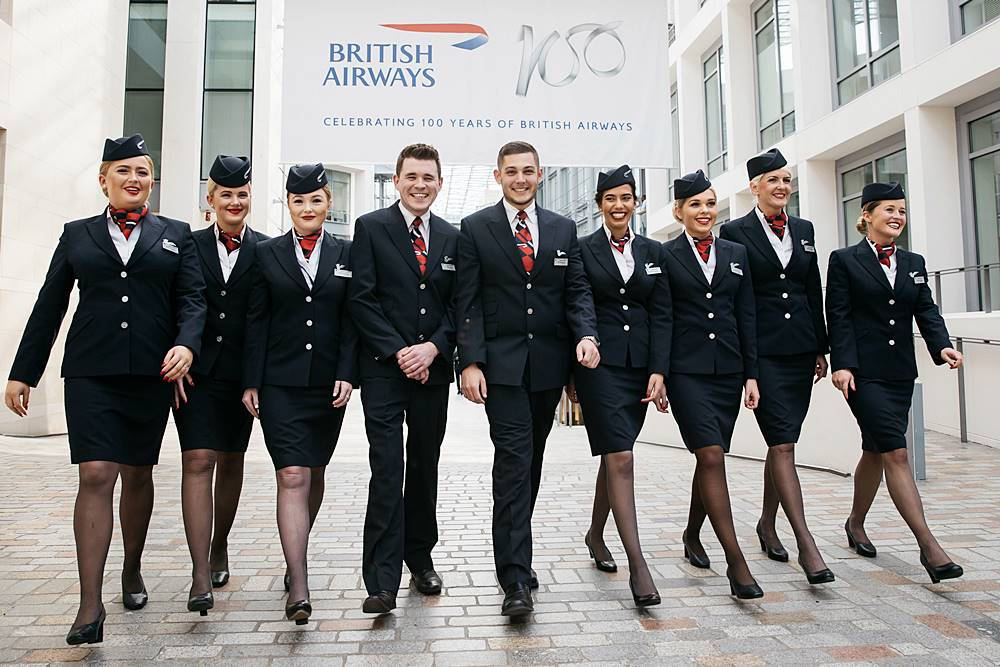 Overview
British Airways Airlines was founded in 1974 in London, United Kingdom. This is actually the formed alliance between several EU airlines, specifically British Overseas Airways Corporation, British European Airways, and their sub-branches.
Taking this into account, you should expect their services to be worth more than 100 years in the present.
The primary value that British Airways live by is sustainability. It's recognized for using renewable fuel and its long-term goal of being carbon net zero by 2050. This is one of the key qualities that make up the integrity of the airline.
At the present, the company is made up of at least 30,000 dedicated employees, which according to a survey has an ideal satisfaction rate of 56%.
Responsibilities
Here are the responsibilities of a British Airways flight attendant:
Deliver top-notch hospitality service
Maintain quality and safety of flights
Demonstrate safety guidelines for passengers
Ensure that the flight meets all the requirements for an efficient trip
Assist guests with requests throughout the flight
Qualifications
For qualifications, here is a list that you can refer to:
Should be at least 18 years old
Height should be at least 5'2″ to 6'2″
Proficiency in the English language
Vertical function reach should be 6'7″
Should be able to provide an efficient customer service
Must have a US Visa or the qualifications required to get one
Should be able to legally travel and stay in and out of the UK
Should be able to provide references
Must have a clean background with no signs of any criminal record
Should be willing to work 24/7/365
Must not have visible piercings and tattoos
Should have a swimming ability of up to 50m
Should pass the general health checkup
Should be knowledgeable about CPR and how to execute it
Should not have a fear of heights
Must be able to fit in a jump seat harness without extensions
Should be able to work under extreme pressure
Document Requirements
You only have to prepare the two documents below:
Other personal documents may be asked in the later stages of the application.
Where to Apply for a Job for British Airways Airlines Online?
You can apply for a job for British Airways Airlines through their careers page in this link – https://careers.ba.com/cabin-crew
This is where you will be able to see openings for positions, not limited to cabin crew members. The initial application process will go on from there. This is also where you can find details like the salary and benefits that you will get for each career.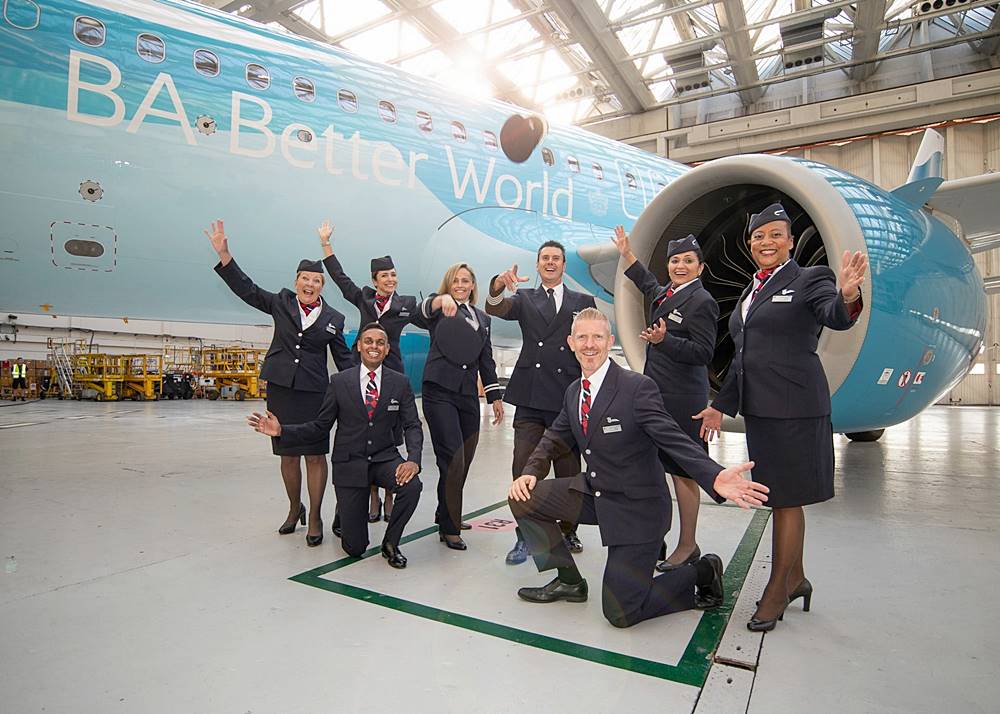 How to Become a Cabin Crew for British Airways Airlines
For a step-by-step guide on how to apply, refer to the following steps:
Step 1: Go to the careers page and choose the specific position that you want to apply for. You will see an "Apply Now" button for open positions. You should also mind the location that you want to apply for.
Step 2: Start the initial application. This will involve answering situational questions like "What would you do if…" or "How would you react to…" You'll also be asked about certain requirements and background to know if you're suitable for the job.
Step 3: Create an account for the application. You have the choice to link social media or email accounts for ease.
Step 4: Comply with all the required documents. You will be walked through this in your account's dashboard.
Step 5: Wait for a call to proceed to the preliminary screening. Your acceptance will depend on your credentials and interview answers.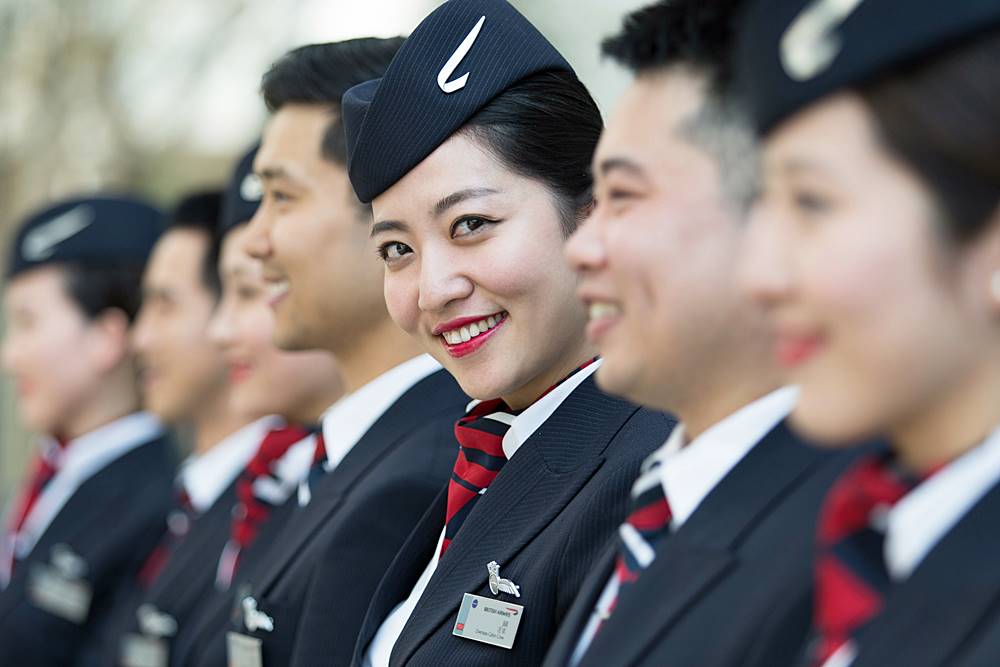 Stages of the Recruitment Process
Every aspiring flight attendant has a chance to become a part of British Airways. The only downside is that, due to the volume of applications that they receive, competition is definitely tougher. You can always try and submit your information, but you'll have better chances if you are aware of the important qualifications of the cabin crew position.
Without further ado, here are the stages of British Airways' recruitment process.
Application
First of all, you will be asked to complete an online application and assessment form through their website. If they have received your application successfully, you are guaranteed to receive feedback, whether they have shortlisted you or not. If you pass, you will then be asked to self-book onto their assessment center.
Assessment
The assessment is usually held at the British Airways' recruitment center in their head office. Technically, it is a method to know your better by your skills through various events such as height and reach test, role play, group exercise, and more. If they saw that you're a good fit, you will be invited for an interview with two British Airways colleagues who will also answer any question that you might have. Aside from that, they will also check if you have legal rights to work in the UK, and include your functional skills in Math and English.
Offer
You will then receive a provisional offer and a contract. Once you accept it, they will ask you to provide additional information and help you kick start your career with them.
Pre-employment Check
For this stage, you will undergo pre-employment and security checks. It will include your Criminal Record Checks, financial probity, and 5-year pre-employment airside checks. This is also the time when you will be asked to book your medical, uniform fitting, security interview appointment, and functional skills.
Welcome Aboard
If you have reached this stage, then you did well! Congratulations! You will be invited to attend the Cabin Crew New Entrant Training, and this is the start of your journey.
Compared to other airlines, British Airways' recruitment process is less complicated and straightforward. Aside from a potential job opportunity, this is a chance to meet professionals working in the field so be sure to make a great impression!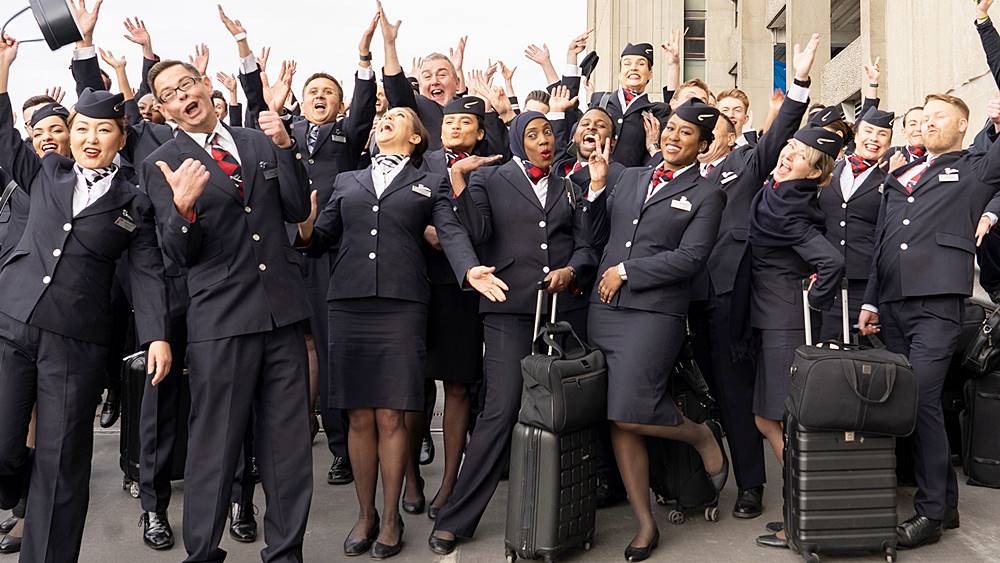 Monthly Salary a British Airways Airlines Flight Attendant
British Airways Airlines specifies that the basic pay for newly-accepted flight attendants comes up to £16,000 per annum. However, this will increase up to £28,000 once you become a regular employee. This means that per month, you can expect to earn around £1,300 to £2,300 per month.
Along with this, you will get:
Hourly payments and subsistence
Performance bonuses
Commissions
Paid annual leave
Travel discounts and benefits (For yourself and family members)
Free attendance to management programs
Dedicated parking slots
Designer uniforms
Vouchers and gift cards
Video: Life as a British Airways Air Attendant
Lucinda Strafford, a former flight attendant at British Airways, shares her insights about her experiences in the company. She also answered some questions that an aspiring cabin crew member may have before applying.
Here are some more of the lessons that you may get from watching the video:
Height requirement
Nature of the work
Common issues in the workplace
Average salary
The intensity of workload and flight schedules
The comments on the video also shared various sentiments about British Airways, so it will definitely help you amp up your expectations of the said career.
Disclaimer: This is a video uploaded by a flight attendant vlogger who shared her experience being a cabin crew member of British Airways. Take note that every crew has a different experience, but this will help give you an idea what to expect when you work for British Airways.
Photos: British Airways Cabin Crew in Uniform
Check out these beautiful pictures of British Airways flight attendants in uniform. If you wish to imagine yourself being part of this company, check out these photos to give you a glimpse of working for this airline:
Frequently Asked Questions
Here are some of the most frequently asked questions that you may need to know before proceeding to the application process:
1. Do I need to have the experience to apply as a flight attendant for British Airways?
British Airways doesn't have a specific requirement in terms of existing work experiences, so your application will most probably be accepted even if you're a fresh grad. This is as long as you comply with all the other qualifications set by the airline.
Of course, keep in mind that having experience will give you a higher chance of acceptance.
2. What is the height requirement for the application?
An applicant must be at least 5 feet and 2 inches or 1.57 meters to be considered eligible. The maximum height is 6 feet and 2 inches or 1.87 meters. Note, though, that your weight will still be considered. Both aspects should be proportionate with each other to qualify.
3. Is there a weight requirement?
There is no exact weight requirement given by the airline. However, like what is said in terms of weight, it has to be a good fit with your height. This means that you should specifically look into your body mass index or BMI for this matter.
In relation to this, you also have to be fit enough to go in line with requirements in terms of vertical function reach and other physical training tests like swimming and lifting.
4. Does British Airways Airlines offer flexible flight schedules?
Unfortunately, British Airways Airlines also has hectic flight schedules for cabin crew members like any other aviation company.
They operate 24/7/365 so if you decide to work here, you should be open to the idea of spending your whole year simply managing and assisting flights. This is most especially if you're a newbie in the field.
5. Do I need to pay for anything throughout the application process?
There are no specifications from British Airways about whether there is anything to pay for or none. You may be oriented about this in the preliminary interview so you can consider waiting for it. Alternatively, you can reach out to them through the contact number we provided below. Doing so will let you ask all the necessary questions relating to fees and applications.
As of now, the only thing that we can guarantee is you have to pay for processing your own requirements like the printing costs. If you're far from the airline, then you also need to go through transportation costs. This is most especially if you plan on going back and forth during the process.
6. How will I know if I got accepted as a cabin crew member for British Airways?
If you manage to finish the last stage of the application process, you can expect either a call or email from British Airways Airlines to notify you of the result. Take note of the contact details you provided on your resume since it is what the company will use to do so.
7. Is the pay high for flight attendants in British Airways?
A cabin crew member in British Airways earns £28,000 per year. Depending on the conversion rate, this may roughly be equivalent to about $37,000 annually. If you're just starting out, you'll first be subject to the basic pay of £16,000 or $21,000.
The basic pay is relatively low compared to other airlines, but if you manage to be a regular employee, then the per annum pay of £28,000 is definitely high. It's also above average when put side to side with other airlines.
8. Do I need to be beautiful to get accepted as a British Airways flight attendant?
Beauty is subjective, and therefore, the least of your worries when applying for British Airways. They aren't known for discrimination since they live by sustainability and diversity in terms of work culture. As long as you pass all the requirements given above, then you'll have the same opportunities as other applicants.
9. Is it hard to apply to be a part of British Airways?
It's always difficult to apply as a cabin crew member, no matter the airline. This is because of the overflowing requirements in terms of both physical and mental capabilities. Hence, expect that you'll need to exert a lot of effort throughout the application process.
10. What is the minimum age requirement for flight attendants in British Airways Airlines?
Applicants who are aiming to be British Airways flight attendants should be at least 18 years of age. There is no specific age limit that you have to look out for.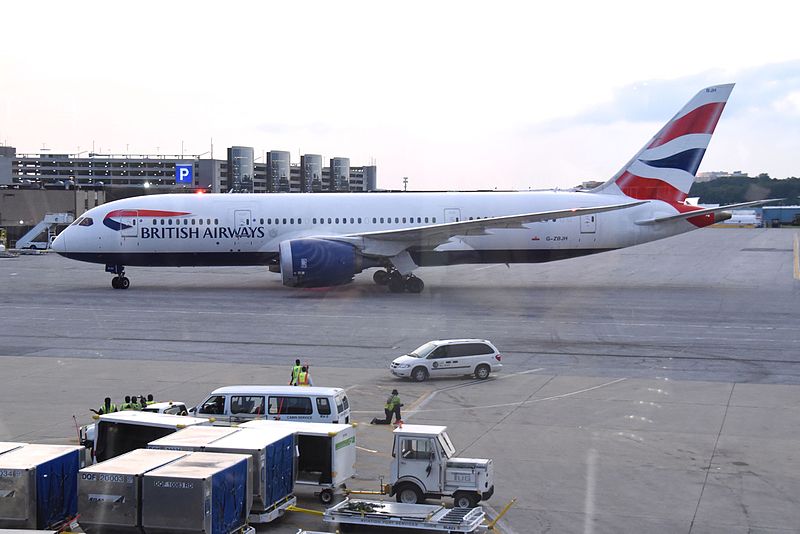 Summary
All in all, British Airways Airlines has a lot to offer to flight attendants and the whole cabin crew. Applying for them will take a significant amount of time and effort considering the current scale of the company, but it will definitely be worth it.
If you want to make efficient use of your time when applying, then make sure that you're fully qualified and you have all the required documents with you. The online process is the general way of applying so you'll most probably have to scan your requirements, too.
On a side note, you can also consider going to the airline to personally ask if there are vacancies and the other ways that you can sign up for the position. While you're at it, observe the current working environment that will welcome you, and decide if it suits your liking.
Nevertheless, expect to have a high chance of acceptance if you follow all the necessary steps we discussed above.
Contact Information
British Airways Airlines
Address: Waterside, Speedbird Way, Off Bath Road UB7 0GA, Harmondsworth, Royaume-Uni
Telephone Number: 877-767-7970
Website: https://www.britishairways.com/travel/home/public/en_gb/
Facebook: https://www.facebook.com/britishairways
Instagram: https://www.instagram.com/british_airways
Twitter: https://twitter.com/british_airways
Many passengers adore British Airways because of their excellent service and year-round low fares. Aside from that, this aviation company is committed to make it a wonderful experience for every customer that flies with them. British Airways offers assistance to whoever needs it, and makes every process a lot more convenient. To put it simply, they know how to listen to their passengers' voices!
We know for a fact that many aspiring flight attendant treats this company as their dream workplace, so we have always been on the look for the latest news regarding British Airways, especially when they are in need of new cabin crews for their company. As a matter of fact, we have gathered information and shared you the details about the salary and benefits that they offer to new crews!