British Airways Flight Attendants make an estimated salary of £20 per hour ($24.56) or roughly £1,438 per month ($1,766). This salary range is based on the airline's official website's career page. Furthermore, a tax-free subsistence allowance (basic pay is £18,169), as well as generous business benefits, such as Staff Travel benefits beginning on the first day of employment. British Airways Flight Attendant Salary and Benefits
Also Read: 5-Day Trip to Italy: Milan, Lake Como, and Venice
British Airways is the United Kingdom's flag carrier airline. Its headquarters are in London, UK, near its primary hub at Heathrow Airport. In terms of fleet size and passengers carried the airline is second only to EasyJet in the United Kingdom. BA tied up with Iberia in January 2011, forming the International Airlines Group (IAG), a holding corporation based in Madrid, Spain. In terms of annual revenue, IAG is the world's third-largest airline group and Europe's second-largest. The British government established the British Airways Board in 1974 to supervise the two nationalized airline firms, British Overseas Airways Corporation and British European Airways, as well as two regional airlines, Cambrian Airways, and Northeast Airlines.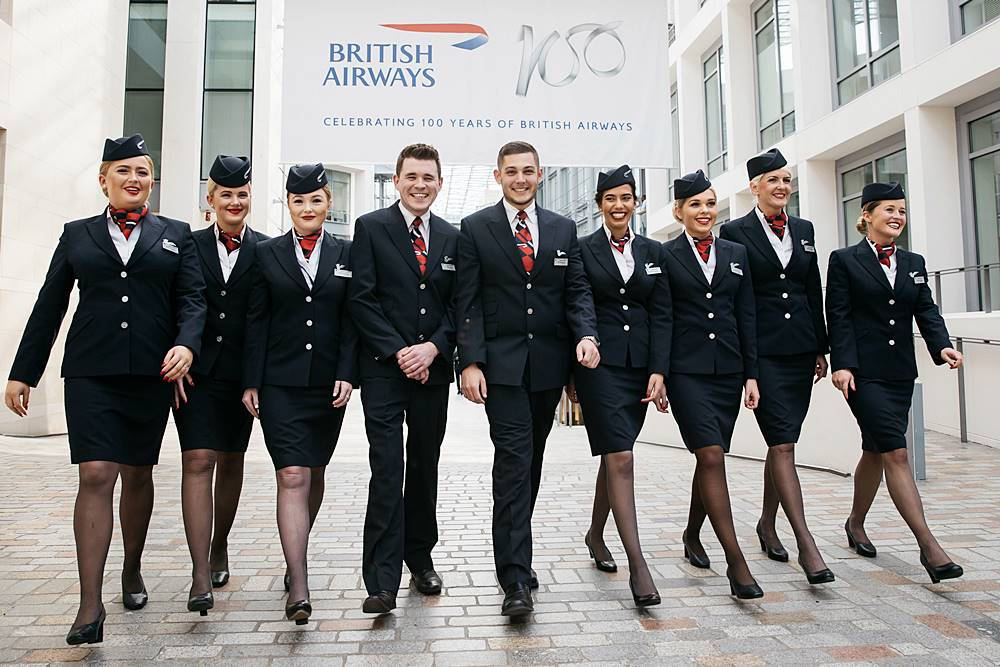 British Airways Flight Attendant Cash Salary Breakdown
Basic Salary – A Flight Attendant at British Airways can expect to earn an estimated basic pay of £1,438 per month ($1,766).  FAs in the said airline can also earn an extra salary through special flights, bonuses, commissions, profit sharing, stock options, and tips are all possible forms of additional compensation. The said amounts are based on the gathered information from Glassdoor.
Flying Pay – Based on the given per basic yearly pay for new Flight Attendants on the British Airways website, a newbie can earn an estimated starting wage of £20 per hour ($24.56). The rate per hour offer is usually discussed during orientation, you can also find the actual offer at the job posting on their website.
Layover Allowance – According to British Airways' official website, new Flight Attendants are paid £3.14 per diem ($3.86) for the first six months. If the airline has layovers at several locations, the cabin staff is compensated for the nights spent away from home. This varies based on the location. The layover payout is intended to cover the expenses of all your meals and some other expenses during the stopover.
Also Read: Do Pregnant Flight Attendants Still Fly and Work on the Plane?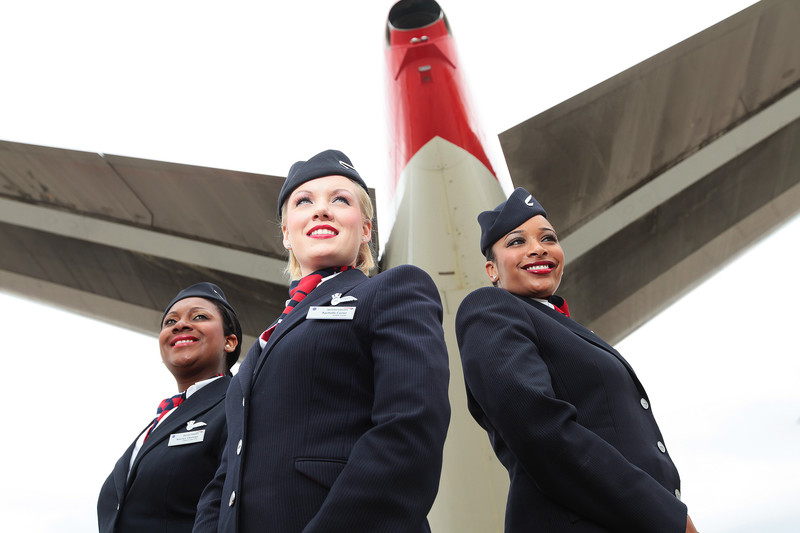 Benefits
Being a member of British Airlines' Heathrow Cabin Crew can give you a very busy working life. The truth is that special celebrations such as Birthdays, Christmas days, New Year, and even Anniversaries will be spent on air. But there is no other life like this career, and the airline will give you the best compensation and benefits just to give appreciation for your hard work.
Heath Cabin Crew at British Airways will be able to earn a tax-free subsistence allowance basic pay is £18,169 per year ($22,314), as well as generous business benefits, such as Staff Travel benefits beginning on the first day of employment. When you're flying and on duty, you'll be paid by the hour. A subsistence allowance when flying, as well as the possibility of earning a performance incentive and commission on in-flight retail and Buy on Board sales.
Life Insurance
Paid annual leave begins with 30 days each year
Continuous training and development investment
Travel discounts across our vast network and other airlines
Preference bidding enables you to request regular work schedules
Staff travel or fly the world (discounted tickets for you, or your family or friends) after rendering six months of service
Programs for innovative leadership and management
Contributory pension plans and flexible benefits
Health Services on British Airways
Food Allowance
Designated secure parking near the bases
Discounts at select car rental, hotel, and retail establishments following a six-month qualifying period
If these salary and benefits are appealing to you, why don't you send in your most impressive resume to them and try your luck?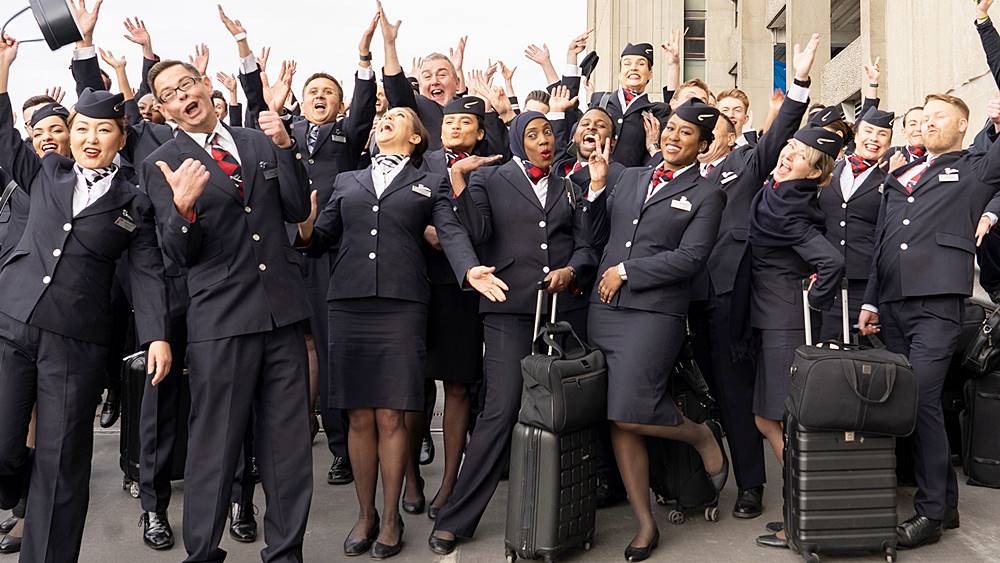 Working at British Airways
Working in an aviation company means you are committing to work in a fast-paced environment, given the fact that time is a very important matter not only to the passengers but to the employees as well. If time is wasted, profit is wasted as well, which is why everyone strives to do their tasks on time to prevent delays in the day-to-day operations of the airline.
The company opens its doors not only to experienced cabin crews but also to those who have no airline experience yet. Sure, they expect you to have knowledge about the industry and the tasks of a cabin crew, but if there's something you don't know, you can easily ask around for help.
Video: CABIN CREW Q&A ✈️ | Life as a British Airways Air Hostess 💕 | Lucinda Strafford
This video of a Flight Attendant working at British Airways will give you some sort of idea how what it's like to work in the said airline. The vlog will talk about the process of working at British Airways from the application process up to the actual working day. Details regarding the benefits and salaries will also be discussed.
British Airways embraces and values the diversity of culture and nationality, not only of their passengers but also of their employees. The aviation company encourages teamwork and cooperation among each other and does not tolerate any form of discrimination as they believe that everyone has their own skills and capability. Through the management and the crews' efforts and hard work, millions of passengers loved flying with them and enabled them to build a reputation as one of the bests in the industry.
Frequently Asked Questions
The following are some of the common questions asked about British Airways:
1. What is the difference between British Airways and BA Euroflyer?
BA Euroflyer is British Airways' new short-haul subsidiary situated at London Gatwick and operating a point-to-point network across Europe.
2. What are the routes I will be flying?
British Airlines' Heathrow fleet consists of both long- and short-haul flights. You will definitely have numerous life-enriching experiences as we continue to expand our network to include more classic places. The Gatwick Fleet flies a mix of long- and short-haul routes, with the route network changing seasonally.
3. What type of airline is British Airways?
British Airways is a global airline and the UK's flag carrier, serving customers for more than 100 years. The airline connects Britain with the rest of the globe, putting consumers and sustainability first and providing excellent service.
4. How much is the possible earning per month as a starting FA?
British Airways Flight Attendants make an estimated salary of £20 per hour or roughly £1,438 per month. This salary range is based on the airline's official website's career page. Furthermore, a tax-free subsistence allowance basic pay is £18,169 ($22,314) will be provided every year.
5. Do they provide yearly allowance?
British Airways gives non-pensionable £2,106 ($2,573) London allowance per year for starting Flight Attendants.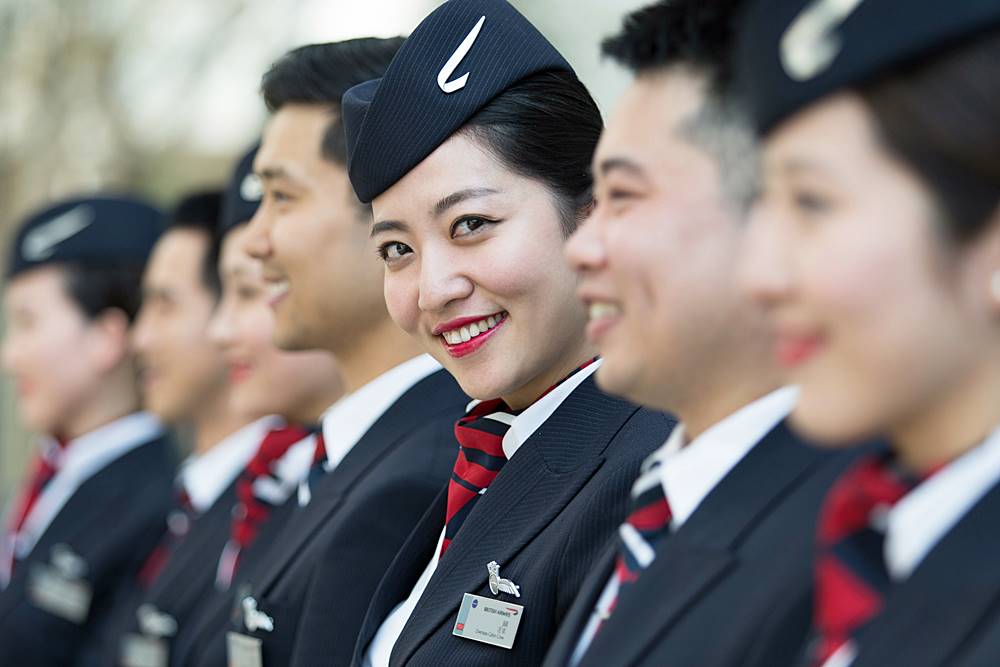 Summary
British Airways Flight Attendants earn approximately £20 per hour ($24.56) or £1,438 per month ($1,766). British Airways is a worldwide airline that has been connecting people, places, and cultures for over 100 years. The airline is also the first passenger airline to earn more than $1 billion on a single air route in a single calendar year in 2018, on the New York-JFK-London-Heathrow route.
Working in an airline like British Airways can give the best benefits an FA could have.