If you are planning to work as a flight attendant for British Airways, there are a few requirements that you will need to meet. First, you must be at least 18 years of age. You will need to have a valid passport and be able to travel freely to the destinations of the airline. You must be able to pass a background check and a drug test. If you meet all of these requirements, then you will be well on your way to starting an exciting career with British Airways.
Also Read: How to Answer: Tell Me About Yourself
British Airways is one of the world's largest airlines, flying to more than 200 destinations in 75 countries. Its mainline fleet comprises over 280 aircraft, with a further 150 operated by its subsidiary BA CityFlyer and OpenSkies. The airline has nearly 42,000 employees, including around 16,500 cabin crew. As a leading global airline, British Airways is at the forefront of aviation safety and security. It was the first airline in the world to introduce fully lie-flat beds in all classes on long-haul aircraft and offers one of the most generous checked baggage allowances in the industry.
The airline is committed to bringing the best flying experience to its customers and its cabin crew is crucial to making this happen. Flight attendants undergo comprehensive training before starting their roles, which covers topics such as first aid, emergency procedures, and customer service skills. They also receive ongoing training throughout their careers to keep up to date with changes.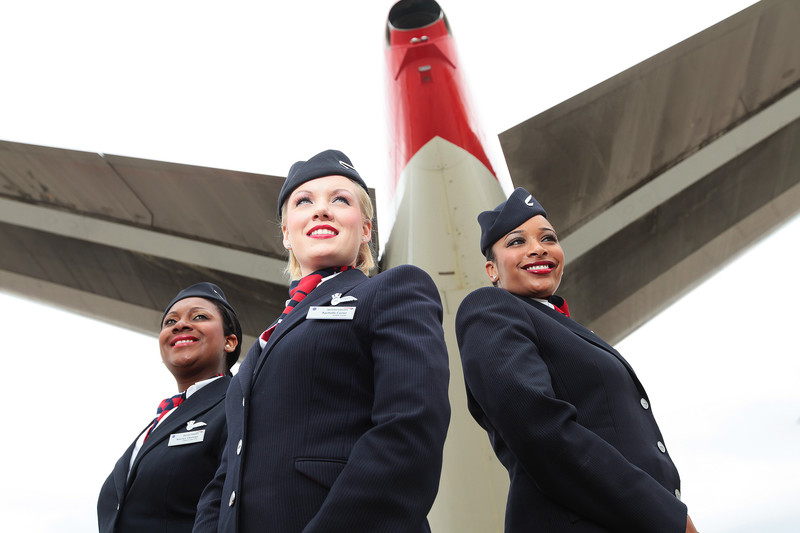 There are a lot of job perks if you become a professional flight attendant. Aside from your basic salary, you'll be eligible for bonuses, commission for in-flight sales, discounts, and more.'
List of Requirements and Qualifications to become a British Airways Cabin Crew
To become a British Airways flight attendant, applicants must meet the following requirements and qualifications:
Interested individuals must be at least 18 years old.
Your height should be between 5'2" to 6'2".
Applicants must be proficient and fluent in the English language.
Your vertical function reach should be 6'7".
You must also have a valid US Visa or the qualifications to get one.
You should be able to provide efficient customer service.
You should also be able to travel and stay in and out of the UK.
You should also provide references on your application.
You must have no criminal records.
Available to work 24/7/365.
Applicants must have no visible tattoos or piercings.
Must have the ability to swim up to 50m.
You must also pass a general health checkup.
Can perform CPR.
Must not be afraid of heights.
Can work under pressure.
Must be able to fit in a jump-seat harness without extensions.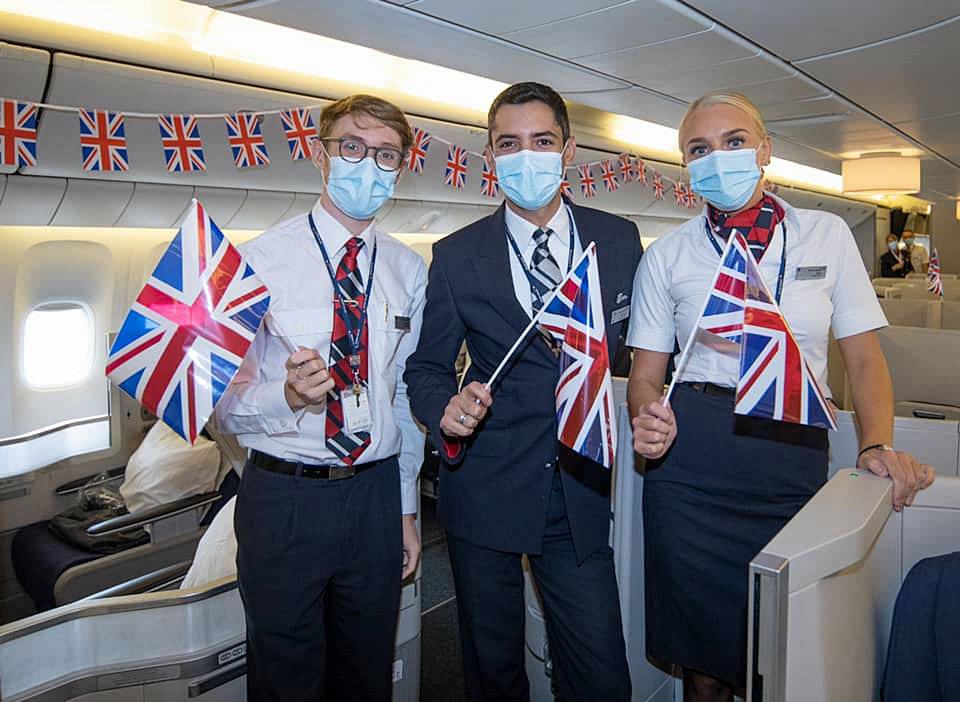 Other Qualifications
Have 3 GCSE's at Grade C or above or the equivalent (excluding General Studies and Critical Thinking)
Must have experience in customer service, having at least 24 months full-time continuous flying experience
Holds a valid passport with minimum of 12 months validity before expiry date, with unrestricted right to live and work in the UK and unrestricted global travel
Must be able to acquire US visa
Must be able to provide satisfactory references for the last 5 years and must be willing to undergo a Criminal Records Check (CRC)
Must be able to obtain and keep air-side pass
Must be willing to work in shifts covering 24 hours a day, 7 days a week, 365 days a year for the entire career
Must conduct stand-by duties close to your airport base
Customer Service Skills
Must possess Passion for delivering exceptional customer service to every customer
Must be hardworking
Must have resilience and empathy
Must be open to change and innovation
Must be a problem solver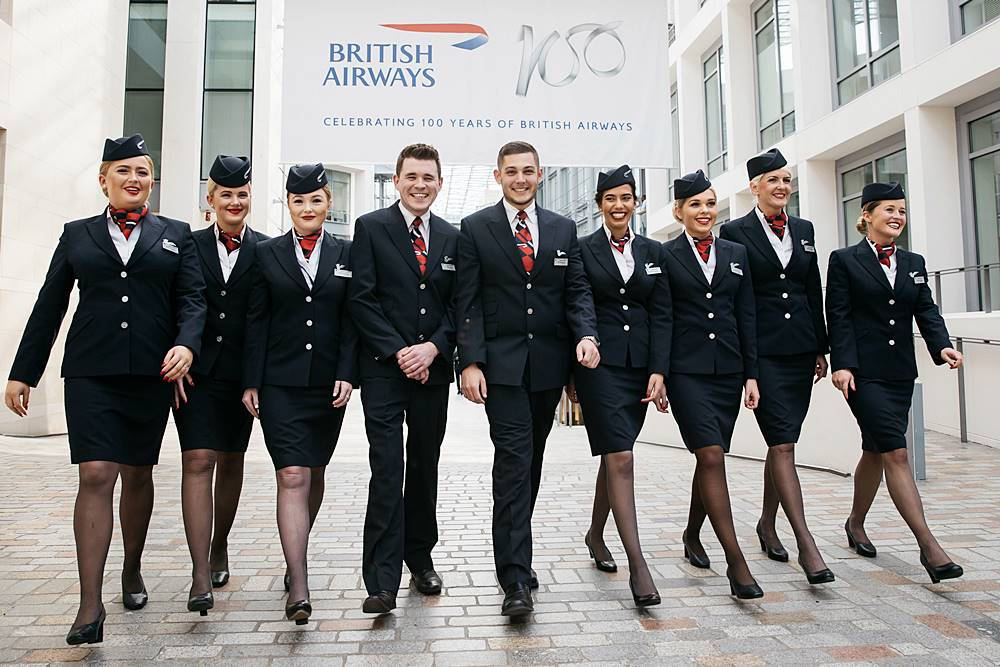 Application Process
British Airways offers an exciting opportunity to work with an incredible team of diverse individuals to deliver the best of British customer service. They encourage and welcome individuals from all walks of life to apply and help shape the future of the airline.
To become a British Airways flight attendant, applicants must follow the guide to the application process.
Step 1: Online Application and Assessment
Start your journey by completing the online application and assessment. You can go to their Careers page on their website at https://careers.ba.com/.
Step 2: Assessment Center
This is held virtually and is a great opportunity to find out more about the company and what it's like to be a British Airways cabin crew.
Step 3: Offer
If you have completed the assessment process, you will get the offer and contract to be signed through the application portal. You will complete the required additional information needed and read more information about the airline.
Step 4: Pre-employment Checks
You must complete this process and this includes Criminal Records Checks (CRC), financial probity, and 5-year pre-employment airside checks. They will also require you to book a medical, uniform fitting, height and reach functionality assessment, and security interview appointment.
Step 5: Welcome Aboard
After you have completed the four steps above, you are now a part of the team. You will then have to attend a Cabin Crew New Entrant Training. If you currently don't have a Cabin Crew Attestation, you'll need to complete a Wet Drill course before attending the Cabin Crew New Entrant Training.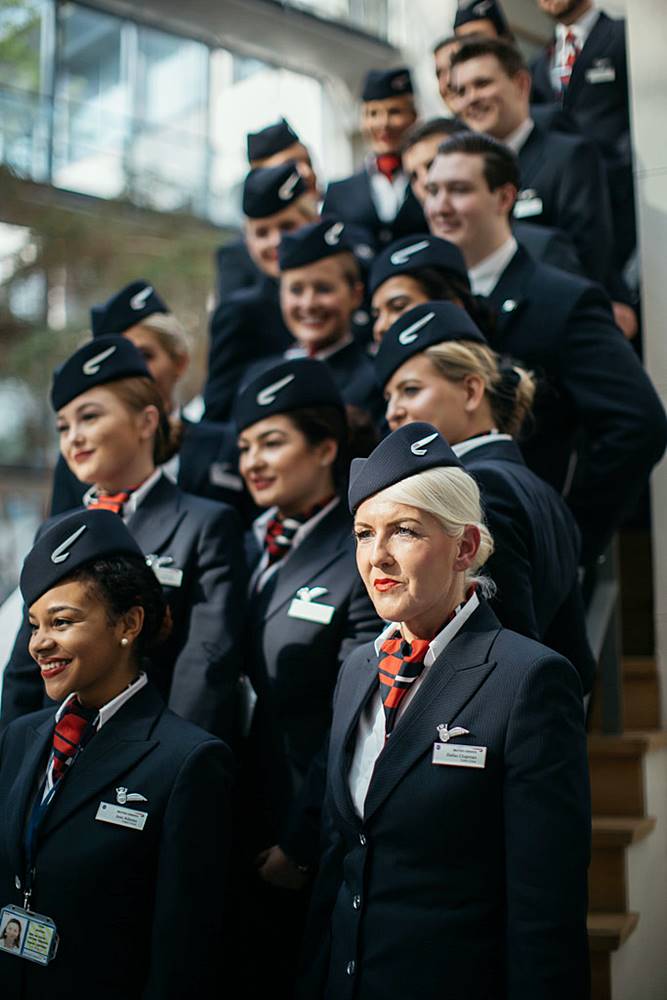 Salary & Benefits
British Airways offers competitive salaries and benefits to its employees including cabin crew or flight attendants. Their crew earns £16,000 with the ability to earn up to £28,000 and a year with flying or duty pay tax-free subsistence allowance. The company also gives generous benefits such as Staff Travel benefits from the day of joining the company.
Hourly payment is also given to their crew whenever they fly and are on duty. They also have an opportunity to earn a performance bonus, and a commission on inflight retail and Buy on Board sales.
Flight attendants at British Airways are also entitled to be paid annual leave starting at 30 days per year. They are also allowed to request periodic work schedules. The company is invested in ongoing training for its cabin crew for its development and improvement.
Unlimited discounted airfare is also offered to your family and friends. More great travel perks and benefits await you when you join the team and British Airways.
British Airways is one of the most generous airline companies when it comes to the salary and benefits that they provide to their cabin crews. Given how much the company has grown over the years, the company makes sure that they compensate their employees well in return for their hard work and the efforts that they have done.
For this reason, you can say that the employees became more motivated to perform their duty as to give excellent service to British Airways passengers. Aside from the monetary rewards, the management also provides support to their employees as much as they can, which brings more satisfaction to the crews.
Video: British Airways Cabin Crew Member Experience
This video is an interview with an ex-cabin crew member of British Airways. Here, she shared why she had chosen British Airways to start her career and her experiences with the said airline.
She also shared how the recruitment process works at British Airways. Hence, this video is very helpful to those interested individuals who would like to pursue their cabin crew career.
To know more about how to become a cabin crew member at British Airways, you should watch this interview to gain first-hand knowledge from a former cabin crew member of British Airways.
Photos: British Airways Airlines Cabin Crew Uniforms
Check out these pictures of British Airways Airlines crew so you can see what they look like in uniforms:
Frequently Asked Questions
Here are some common questions about the requirements for British airlines flight attendants.
1. What type of training do British Airways flight attendants undergo?
After successful application, the newly hired cabin crew should undergo Cabin Crew New Entrant Training. If ever you do not currently have a Cabin Crew Attestation yet, you'll need to complete a Wet Drill course before attending the Cabin Crew New Entrant Training.
2. Can I have tattoos or piercings?
As a member of the British Airways cabin crew, visible tattoos and piercings are prohibited.
3. What type of personality is best suited for the job?
You must have a pleasing personality and be able to provide great customer service.
4. Is there an age limit?
Yes, the minimum age limit is 18 years old.
5. Are there any other physical requirements?
Yes, your height must be between 5'2" and 6'2" and you must be able to fit in jump seats without extensions.
6. What languages are required to become a British Airways flight attendant?
You must be proficient and fluent in the English language. If you can speak multiple languages, that is an asset.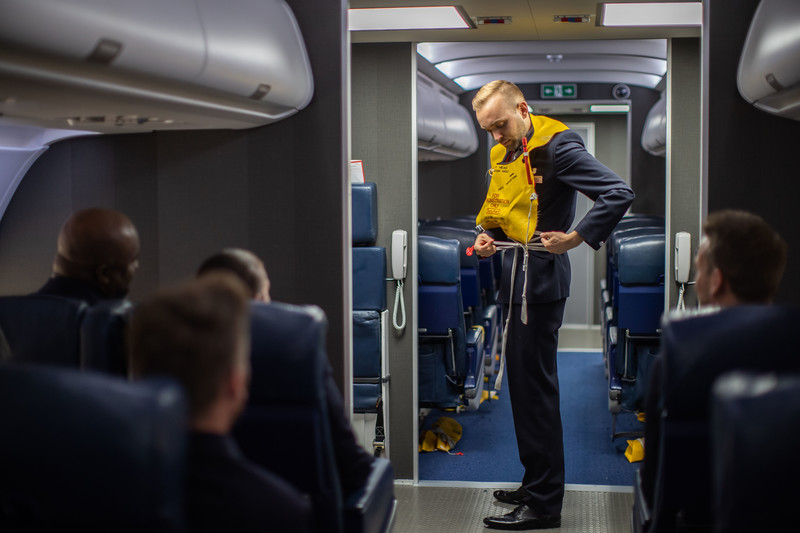 You see, British Airways is meticulous when hiring new crews, and we definitely understand that. Since cabin crews will be representing the company's reputation, a safety check is necessary. If you're confident that you possess all of these, then you should try and send your application right away and see if British Airways got an extra spot for you!
Summary
British Airways is looking for exceptional people to join the international cabin crew team. This is a customer-facing role so you will need to be able to remain smiling and professional at all times, even when dealing with challenging situations. As a British Airways Flight Attendant, you will be responsible for the safety and comfort of our passengers during their flight.
You will need to be able to work calmly under pressure and have excellent people skills. In addition to these essential skills, we are also looking for candidates who are proactive, have a can-do attitude and take pride in everything they do. If you think you have what it takes to join the award-winning cabin crew team, we would love to hear from you.
To sum it up, the requirements to become a British Airways flight attendant are not as stringent as one might think. However, applicants must be able to swim and have basic first aid training. In addition, they should also be comfortable working long hours in a fast-paced environment. If you think you have the qualities on what it takes to work as a flight attendant for British Airways, then this could be your chance to be part of the team. However, it is still a competitive process and you will need to stand out from the crowd to be successful. Good luck!