British Airways is one of the most generous airline companies when it comes to the salary and benefits that they provide to their cabin crews. Given how much the company has grown over the years, the company makes sure that they compensate their employees well in return for their hard work and the efforts that they have done.
Also Read: How to Apply British Airways Airlines Flight Attendant Hiring
For this reason, you can say that the employees became more motivated to perform their duty as to give excellent service to British Airways passengers. Aside from the monetary rewards, the management also provides support to their employees as much as they can, which brings more satisfaction to the crews.
After reading this, we're pretty positive that you've desired to be a part of British Airways even more. So for today's post, we'll be covering the cabin crew requirements of British Airways!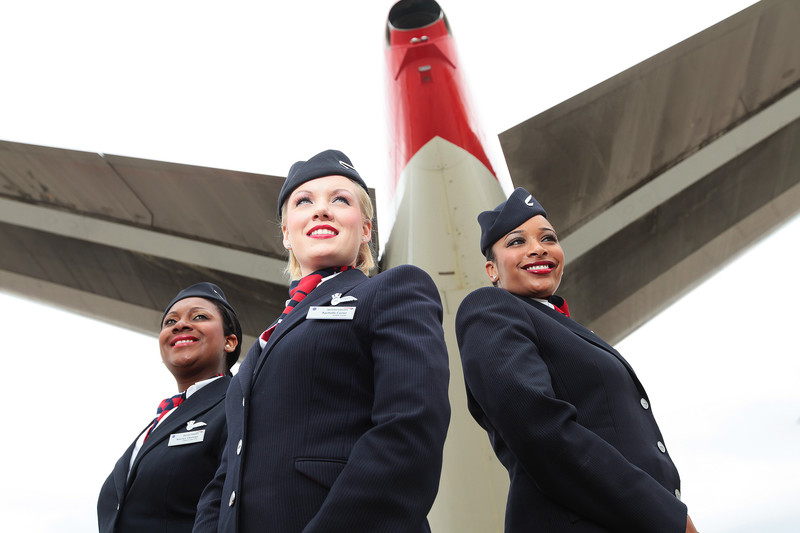 Flight Attendant Qualifications for British Airways
There are a lot of job perks if you become a professional flight attendant. Aside from your basic salary, you'll be eligible for bonuses, commission for in-flight sales, discounts, and more.
Sure, these are all appealing, but you should take note that they don't just hire anyone. Like any other airline, they conduct a thorough background check – including your criminal records (if there's any!)
Now, what are they looking for in a cabin crew?
Basic Requirements
Must be aged 18 or over
Must be between 5'2'' and 6'1'' tall, which must be proportioned to weight
Have a vertical function reach of at least 2.01m
No visible tattoos or piercing
Must be able to swim 50m
Must be fluent in written and spoken English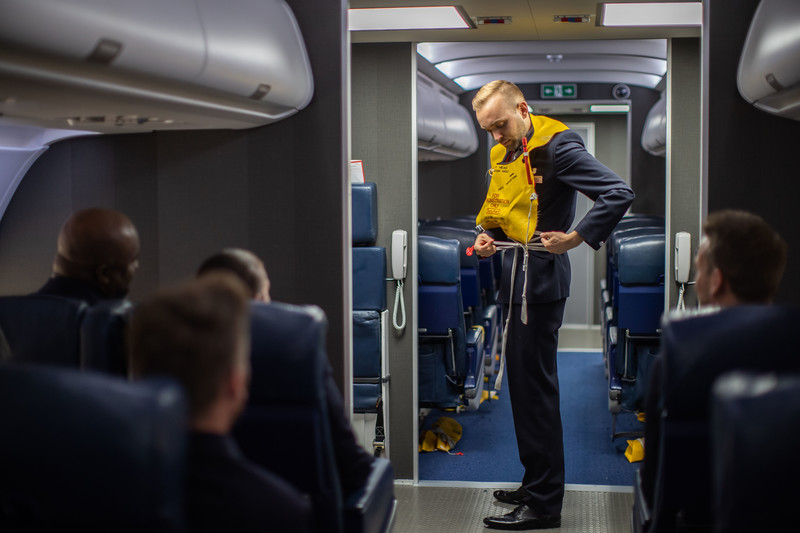 Other Qualifications
Have 3 GCSE's at Grade C or above or the equivalent (excluding General Studies and Critical Thinking)
Must have experience in customer service, having at least 24 months full-time continuous flying experience
Holds a valid passport with minimum of 12 months validity before expiry date, with unrestricted right to live and work in the UK and unrestricted global travel
Must be able to acquire US visa
Must be able to provide satisfactory references for the last 5 years and must be willing to undergo a Criminal Records Check (CRC)
Must be able to obtain and keep air-side pass
Must be willing to work in shifts covering 24 hours a day, 7 days a week, 365 days a year for the entire career
Must conduct stand-by duties close to your airport base
Customer Service Skills
Must possess Passion for delivering exceptional customer service to every customer
Must be hardworking
Must have resilience and empathy
Must be open to change and innovation
Must be a problem solver
You see, British Airways is meticulous when hiring new crews, and we definitely understand that. Since cabin crews will be representing the company's reputation, a safety check is necessary. If you're confident that you possess all of these, then you should try and send your application right away and see if British Airways got an extra spot for you!
Good luck!