Croatia Airlines is also the flag carrier airline of the country, connecting Croatia to the different metropolises of Europe. For 25 years, they have been developing their in-flight services to meet all the demands of the passengers and to keep up with the progression of the aviation industry. Since air traffic is the platform that links global businesses and tourism, it is only significant for Croatia Airlines to carefully select their employees with whom they share a common vision.
Also Read: How to Answer: Tell Me About Yourself
On the other hand, flight attendants are one of Croatia's strong points. They carry the responsibility of ensuring that the passenger's safety is being prioritized and their needs are being assisted. It is also essential that they can uphold excellent customer service and accomplish all of their duties and responsibilities.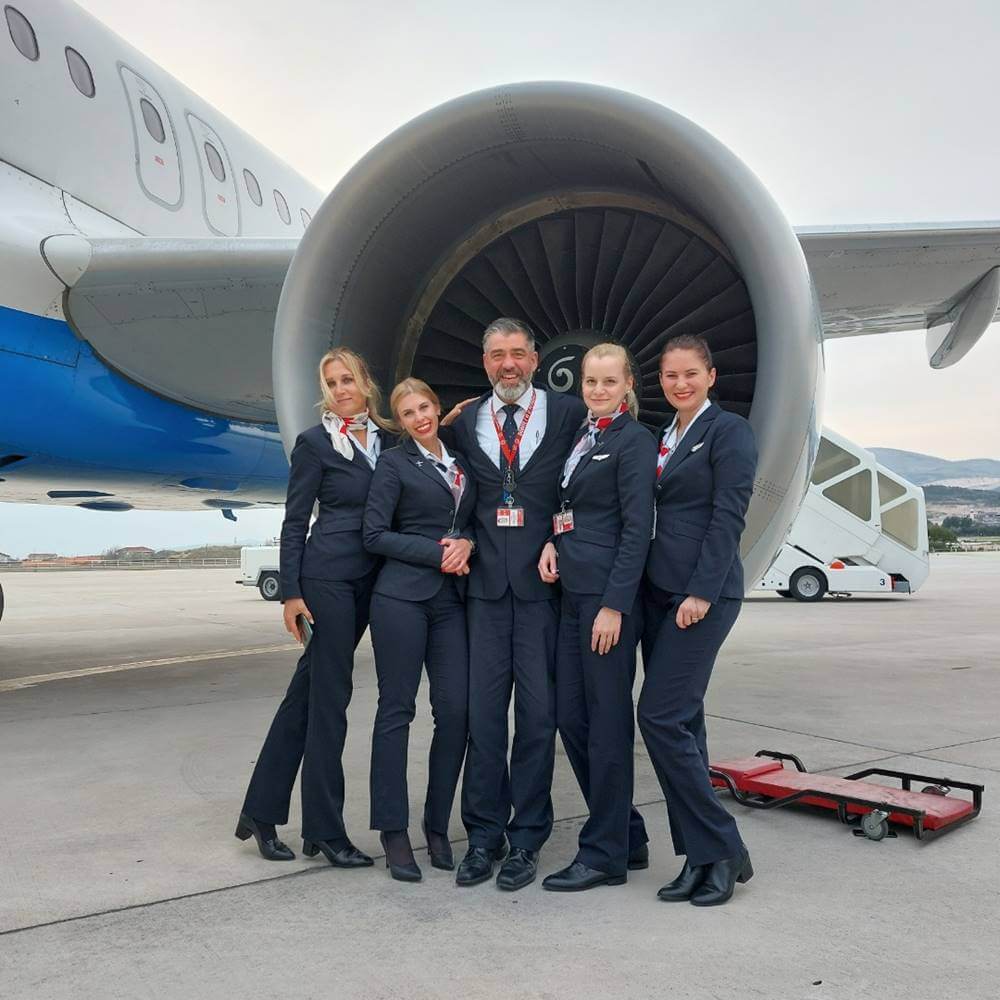 List of Requirements and Qualifications to Become a Croatia Airlines Cabin Crew
Skills can be learned and good character can be honed. When it comes to their flight attendants, Croatia Airlines prefers candidates who are decisive, synergistic and can critically think through difficult situations such as emergencies. If you are interested to team with Croatia's national carrier, provided below are the qualifications that they are looking for:
At least 160 cm without shoes on
At least a high school graduate
Valid passport
Permanent residency or citizenship in Croatia
Proximity to the assigned base or accommodation to Zagreb,
Multilinguality is an asset
Fluency in both English and Croatian
Can effectively communicate and compose written works using English and Croatian
Excellent swimming skills
Basic computer skills such as emails
Physical strength and mental capability to accomplish all tasks assigned to flight attendants
Sufficient vision or can be corrected with glasses or contact lenses
Personal qualities such as optimism and enthusiasm
Has an active email or contact number
Cabin Crew Attestation based on the EASA form 142, Issue 1
Medical certification from EASA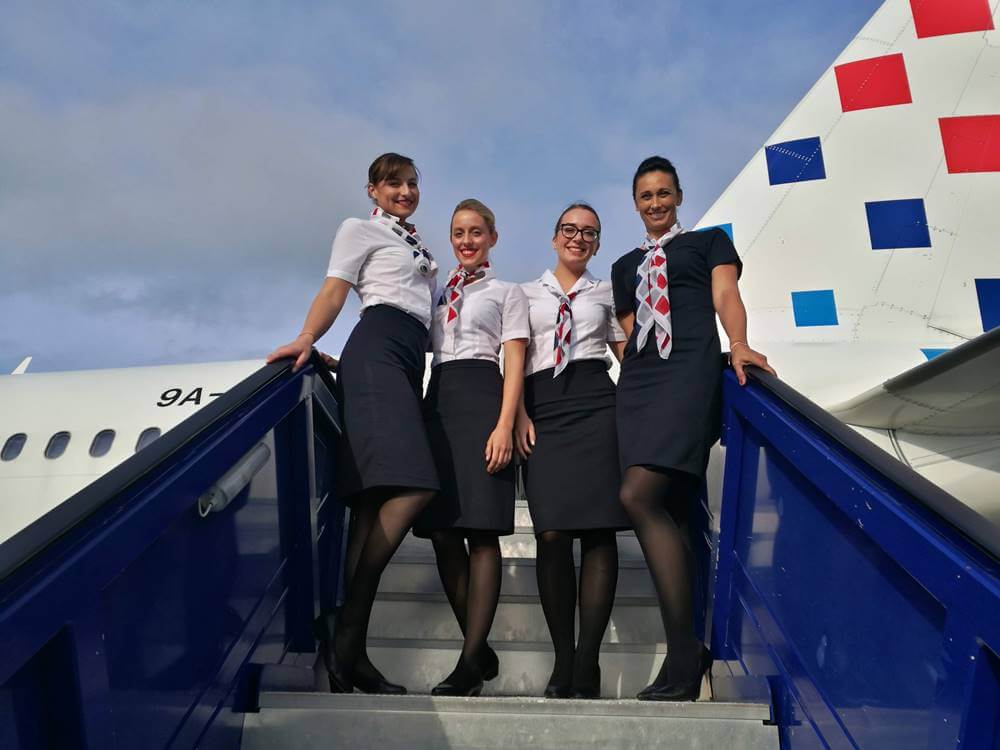 Application Process
Step 1: Prepare a copy of your documents and submit an online application
Keep in mind that you can only complete your application when there is an available job position for a flight attendant. If you have submitted an untimely and incomplete application, it will not be considered by Croatia Airlines.
Listed below are documents that you will need to prepare:
Valid passport
Cabin Crew Attestation from EASA
Passport photo
Full body picture
Medical Certification from EASA
Training Certificates
Step 2: Prepare for the assessments
If you are selected by the recruiting team, you will be invited for a series of interviews and assessments to evaluate your skills, character, and qualifications. Upon acing the assessment, Croatia Airlines will disclose all the necessary information about the recruitment process as well as the flight attendant job as well.
Salary & Benefits
Average monthly salary of 10, 100 HRK
Travel packages and discounts
Overtime pay
Medical Insurance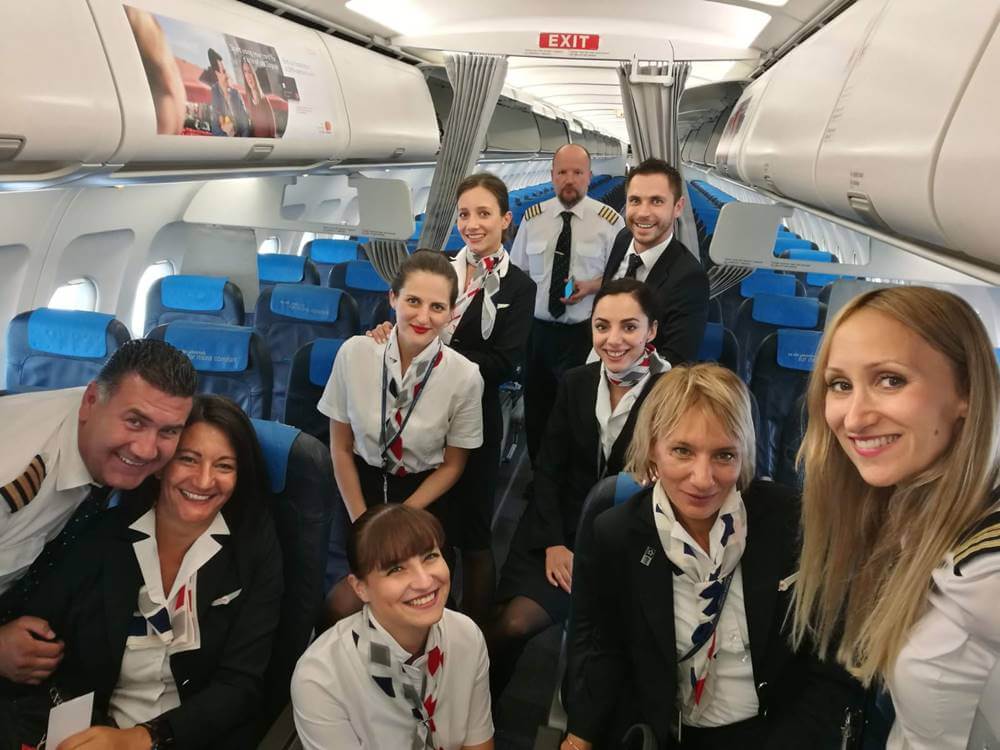 Video: What Is The Job Like As A Flight Attendant in Croatia Airlines
You cannot fake a smile, nor can you pretend the amiable ambience, flight attendants present as they greet the passengers. Watch this short interview with Mirna Zic, a senior flight attendant from Croatia Airlines as she narrates her experiences that will surely give you a smile:
For Mirna, the flight attendant position was more than just a job— it was a dream come true. Although her career path was likely directed towards medicine and law, her first flight experience made Mirna realize how she fell in love with this passion.
According to her, flight attendants were the eyes and ears of the aircraft, ensuring safety while also preparing for emergencies that can arise anytime. Although they calmly sat and assisted the passengers, they were also conducting security and safety checks during the flights. She also reminds her passengers to not worry about their every flight with Croatia Airlines as they are in safe hands.
Photos: Croatia Air Cabin Crew Uniforms
Check out these pictures of Croatia Airlines crew so you can see what they look like in uniforms:
Frequently Asked Questions
The following are some of the common questions asked about Croatia Airlines flight attendants.
1. Why was my application not accepted by Croatia Airlines?
If you have submitted an incomplete application or have sent it when there are no available slots yet, then your application will be rejected by Croatia Airlines. Moreover, only individuals whose resume or CV have passed the initial assessment will be contacted by the recruiting team. That is why it is highly significant that you thoroughly prepare all the requirements before proceeding with the submission of the online application.
2. What kinds of aviation services does Croatia Airlines offer?
Croatia Airlines both offer chartered flights and scheduled flights across Europe including routes to Greece, Herzegovina, Belgium, and Austria.  Moreover, they also provide training courses for aviation personnel, advertisements, and technical services for maintenance and logistics. Lastly, Croatia Airlines accommodate cargo-only flights for business or other private shipments.
3. What is the minimum height required in applying as a flight attendant in Croatia Airlines?
Candidates should at least have a height of 160 cm or 5'2.5 ft without shoes on. This is necessary since the tasks mostly assigned to flight attendants include stowing baggage and reaching over the counters and cabinets.
4. Do they accept applicants who don't have experience in the aviation industry?
Yes, they consider applicants who do not have any work experience. However, former cabin crews or candidates with a work background in the aviation industry have an advantage during the application.
5. Can I still apply even if I have blurry vision?
Yes, as long as it can be corrected with glasses or contact lenses.
6. Does Croatia Airlines accept applicants without tattoos and piercings?
They accept applicants with tattoos and piercings as long as they are not visible while wearing the flight attendant uniform. Additionally, they should have impeccable grooming in order to present a professional visage to the public.
7. What languages should I learn when applying as a flight attendant at Croatia Airlines?
Aspiring flight attendants should be fluent in both Croatian and English. They should be able to effectively communicate as well as write using those two languages. Furthermore, multilingual candidates are at an advantage.
8. Does Croatia Airlines accept applicants who have a criminal record?
No, They always ask for the applicant's crominal background during the assessments.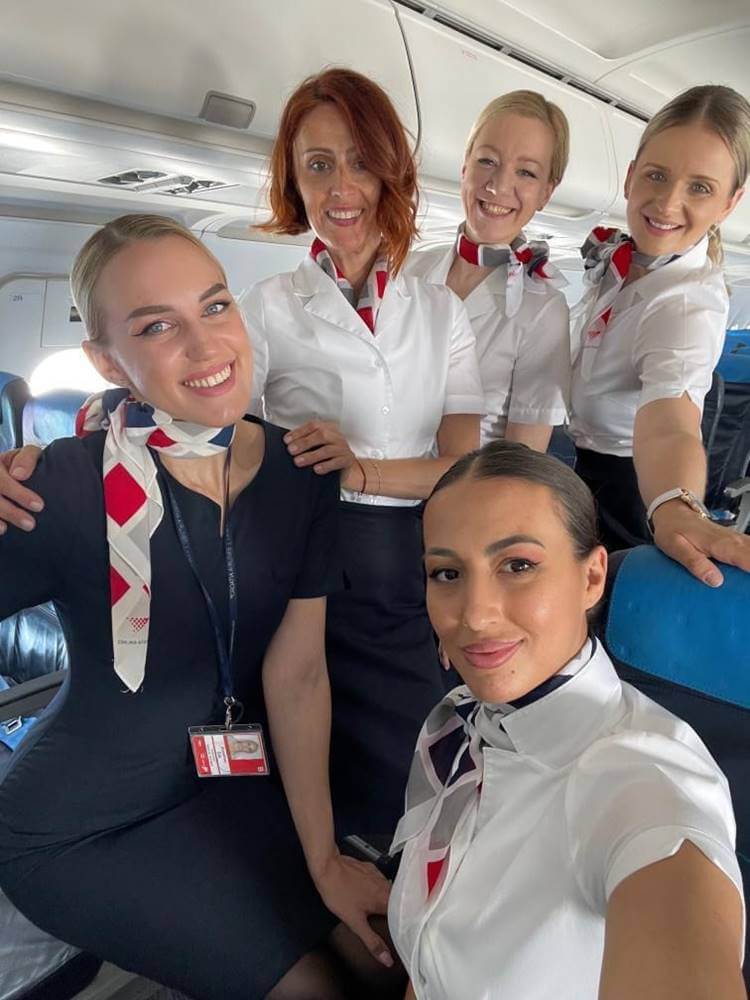 Summary
Croatia Airlines implement a stringent recruiting process for their flight attendant job position as it drastically impacts not only the company's visage but also the reliability of their service. Aspiring flight attendants should demonstrate exemplary personal qualities such as charisma, empathy, integrity, and dedication to service. Moreover, they must have all the valid certifications from EASA such as cabin crew attestation and the medical certificate. Lastly, applicants must be a citizen or permanent resident of Croatia.