Eastern Airways is a British regional airline that primarily focuses on providing reliable, private charter flight services within the United Kingdom and parts of Europe. Established in 1997, the airline has built a reputation for offering convenient connections between smaller airports often overlooked by large carriers. 
Also Read: How to Apply Eastern Airways Cabin Crew Hiring
As a long-standing company, it takes pride in its commitment to customer service and its ability to serve leisure and business travelers with a comprehensive route network. Its dedication to flexible and cost-effective flight solutions has earned it awards and accolades, highlighting its position as a leader in the regional aviation sector.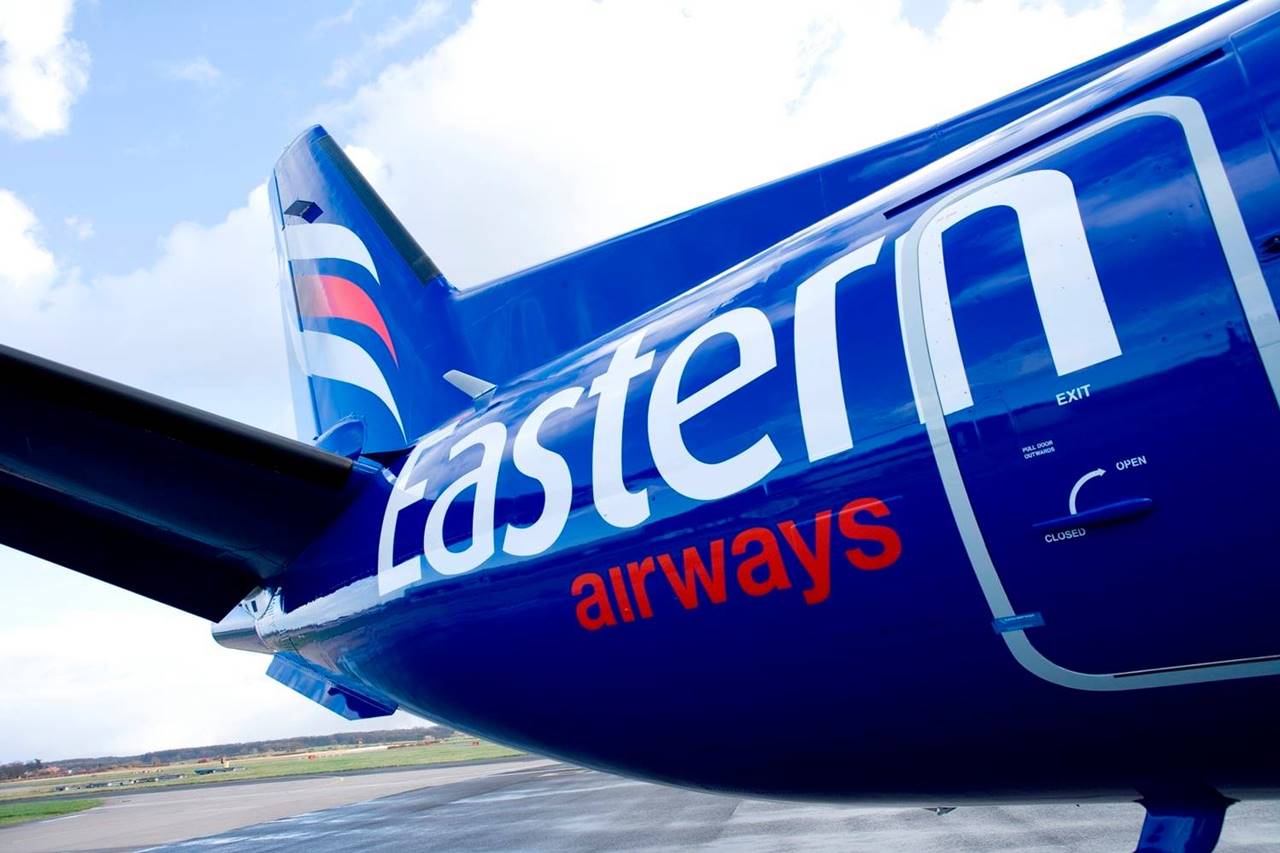 Quick Facts
Airline Name: Eastern Airways
Airline IATA Code: T3
Headquarters: Humberside Airport, Kirmington, North Lincolnshire, DN39 6YH, England, UK
Founded: 1997
Number of Destinations: 11
Fleet Size: 16
Fleet Types: ATR 72-600, BAe Jetstream 41, Embraer 170, Embraer 190
Location Hubs/Bases: Aberdeen International Airport (Aberdeen), East Midlands Airport (East Midlands), Humberside Airport (Humberside), Cornwall Airport Newquay (Cornwall)
Brief History Overview
Eastern Airways was co-founded in 1997 by Bryan Huxford, a former RAF pilot, and Richard Lake, a commercial pilot. Its first operation began with a flight between Humberside and Aberdeen, initially focusing on providing charter services for oil and gas companies in the North East. In its early years, Eastern Airways operated a variety of aircraft, including the Jetstream 31 and 41 turbo-props, to serve its charter clients. It quickly became reputable for its efficient services in connecting smaller airports often neglected by large carriers. 
As it resumed and expanded operations, Eastern began transitioning from solely charter services to scheduled flights, catering to business and leisure travelers. The airline's strategic approach of targeting underserved routes has allowed it to stand out in the competitive aviation market. By specifically focusing on these routes, Eastern has effectively positioned itself as a unique player in the industry. Its commitment to offering reliable customer service remained constant throughout this progress, further contributing to its steadily growing popularity over time. It has also received recognition for its commitment to sustainable practices, adopting measures to promote eco-friendly aviation solutions.
Products & Services
Scheduled Flights.

Eastern Airways operates a network of scheduled flights connecting different regional options, providing convenient travel options for passengers. 

Private Charter

. The airline provides private charter services, which allow customers to customize their destinations, schedule, and travel experience according to their needs. 

Regional Connectivity.

The airline specializes in connecting smaller regional airports, providing direct routes that big carriers might not offer. This improves connectivity and accessibility for passengers traveling within the UK and Europe. 

Business & Leisure Travel.

It caters to leisure and business travelers, offering flexible schedules and a comprehensive network of destinations. 

Comfortable Cabin.

Passengers can expect a well-maintained and comfortable cabin environment on Eastern Airways flights. 

Safety Priority.

Safety is paramount for the airline, which is why it prioritizes maintaining the highest safety standards according to industry guidelines and regulations. 

Professional Crew

. The airline prides itself on having a professional and experienced cabin crew to ensure passengers' comfort and safety throughout the flight. 

Inflight service.

Specific routes provide passengers with top-tier inflight services for an enjoyable and comfortable journey. 

Exclusive Airport Lounges

. Travelers can enjoy exclusive access to executive airport lounges where they can relax before boarding their planes. 

Express Check-in

. Eastern provides passengers with an express check-in service to help streamline the entire boarding process. 
Work Culture
Eastern Airways has forged an organizational culture centered on a steadfast commitment to customer satisfaction. From booking to deplaning, it places a premium on delivering attentive and personalized service to build strong passenger relationships. This customer-centric approach has become a defining aspect of the airline's identity, fostering loyalty and trust among its clients. 
However, the company's reputation as a leading regional aircraft is only reinforced by the dedication of its employees. From cabin crew and pilots to ground staff and support team, the company recognizes that its workforce is a vital asset. For this reason, it celebrates diversity and inclusion and invests in employees' well-being, career growth, and training. Eastern believes that each employee deserves to be heard and respected, which is why it encourages open communication throughout its ranks. Collaboration is actively promoted, allowing different departments and teams to be cross-functional. 
The airline also recognizes and aptly rewards employees' efforts by acknowledging those with outstanding performances and contributions. This not only boosts morale but also highlights the value that the company places on its staff. Cultivating this strong team spirit in the workforce has allowed the company to create a supportive and cohesive work environment where everyone thrives.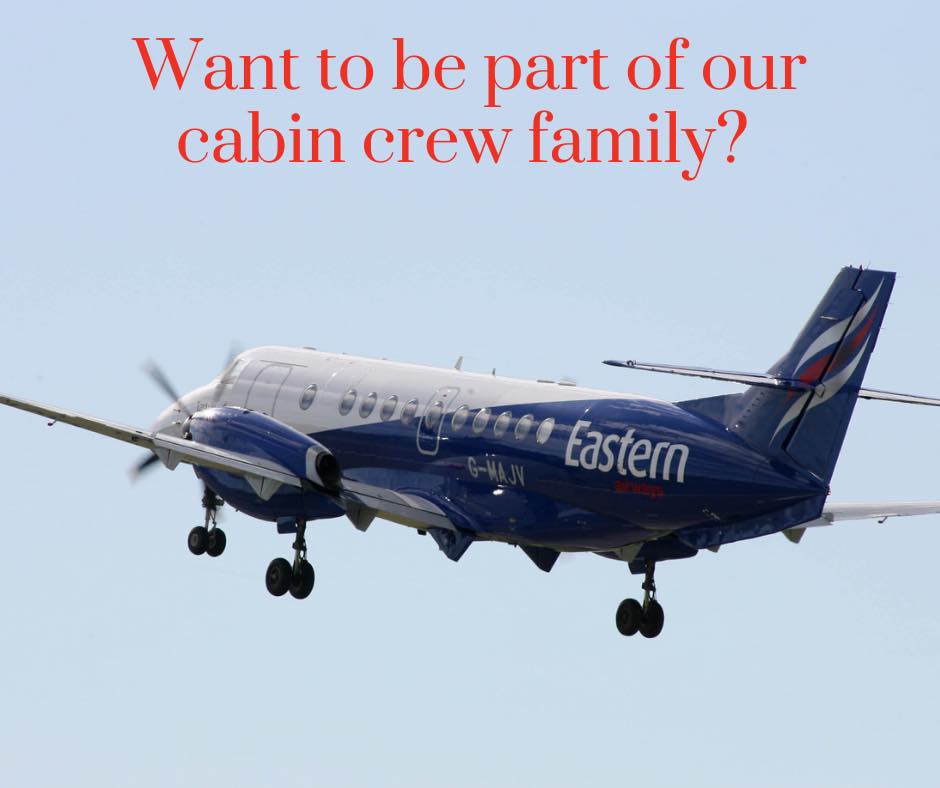 Benefits for Employees
Employee Well-being programs

. The company values the well-being of its staff. For this, the airline provides various resources and programs promoting physical and mental health, contributing to a balanced and healthy lifestyle. 

Competitive Compensation

. Employees are given competitive salary packages to make sure their contributions are fairly compensated and recognized. 

Travel Benefits

. The airline offers travel benefits, including discounted or complimentary flights, allowing employees to explore new destinations with friends and family. 

Professional Development

. The company offers various opportunities for career advancement and professional development to help employees grow in their respective careers. This includes workshops and skill-building initiatives to enhance their expertise. 

Diversity and Inclusion.

The company values diversity and inclusion, creating a workplace that embraces and respects different backgrounds, experiences, and perspectives. 

Modern Facilities

. Employees work in modern facilities with all the tools and technologies to help them perform their roles effectively. 

Flexible Work Arrangements

. Eastern understands the importance of work-life balance and offers flexible work arrangements whenever possible, catering to employees' personal responsibilities and needs. 
Video: Eastern Airways, the North English Airline to be reckoned with
This short documentary offers insight into the airline's operations and its significant impact on the aviation industry. It sheds light on the airline's emergence as a critical player in the field, focusing on its commitment to connecting smaller airports in North England. The video also showed insightful interviews and expert commentary demonstrating Eastern's growth and dedication to bridging various communities. 
Summary
Eastern Airways is a respected regional carrier, pivotal in providing essential regional air connectivity to underserved routes. In fact, its unwavering dedication to delivering exceptional services has earned its place as an award-winning entity in the aviation industry. Moreover, its commitment to offering reliable and quality travel options further cements its position as a vital link and reputation as a significant contributor to regional travel networks. 
Contact Information
Company Name: Eastern Airways
Address: Eastern Airways Schiphol House Humberside Airport Kirmington DN39 6YH
Telephone Number: 03468489
Website: https://www.easternairways.com/
Facebook: https://www.facebook.com/EasternAirways/
Instagram: https://www.instagram.com/easternairwaysuk/
Twitter: https://twitter.com/EasternAirways