EasyJet has emerged as one of Europe's leading low-cost airlines, renowned for its innovative approach to air travel. Since its inception, easyJet has revolutionized how people experience flying, making air transportation more accessible and affordable for many travelers. It operates domestic and international scheduled services on 927 routes in more than 34 countries via its affiliate airlines EasyJet UK, EasyJet Switzerland, and EasyJet Europe.
Also Read: EasyJet Flight Attendant Salary and Benefits
Upon its founding, the British multinational low-cost airline quickly became one of Europe's most successful low-cost airlines, now carrying over 90 million passengers annually. EasyJet has become a symbol of convenience, choice, and value, embodying the essence of modern aviation.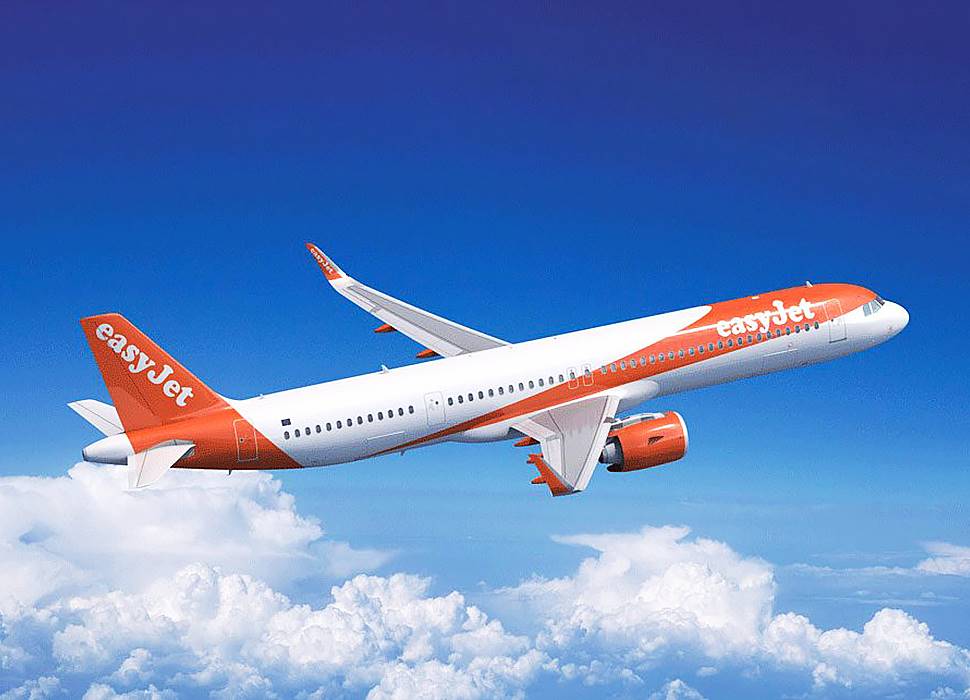 Quick Facts
Airline Name:

easyJet

Airline IATA Code:

U2

Headquarters:

Luton, United Kingdom

Founded:

1995

Number of Destinations:

19 domestic and 137 international destinations

Fleet Size:

330

Fleet Types:

Airbus A319, Airbus A320, Airbus A321

Location Hubs/Bases: Belfast-International Airport (County Antrim, Northern Ireland), Birmingham Airport (Bickenhill, England), Bristol Airport (Lulsgate Bottom, North Somerset), Edinburgh Airport (Edinburgh, Scotland), Glasgow International Airport (Paisley, Scotland), Liverpool John Lennon Airport (Liverpool, England), London Gatwick Airport (West Sussex, England), London Luton Airport (Bedfordshire, England), Manchester Airport (Manchester, England)
Brief History Overview
Its journey began with its first flight from London Luton to Glasgow on November 10, 1995. The airline adopted a no-frills approach, stripping away unnecessary services and focusing on efficiency to reduce costs. During the early 2000s, it embarked on a period of rapid expansion, acquiring other airlines and establishing bases across Europe.
At the beginning of the 2010s, the airline encountered obstacles such as the global financial crisis and the volcanic ash cloud that suspended flights in Europe in 2010. However, the airline continued to expand and now operates more than 900 routes in over 30 countries. In the latter part of the decade, the company intensified its efforts to prioritize customer experience by introducing a loyalty program, "EasyJet Plus."
Products and Services
Passenger Flights:

The airline operates a vast network of routes connecting numerous destinations across Europe and beyond. Passengers can book one-way or round-trip flights through the website or mobile app, taking advantage of the airline's competitive fares.

Flexible Fares:

It offers a variety of fares, including Basic fares and Flexi fares. Basic fares are affordable but do not include checked luggage or seat selection. Flexi fares are more expensive but have checked baggage and seat selection. 

Allocated Seating:

Unlike traditional budget carriers, the airline introduced allocated seating, enabling passengers to select and reserve specific seats during the booking process. This service gives travelers more control over their seating arrangements and enhances the flying experience.

EasyJetPlus:

It offers a premium membership program called "EasyJet Plus." Members enjoy benefits such as priority boarding, dedicated bag drop desks, and faster security queues, enhancing convenience and efficiency throughout their journey.

In-Flight Services:

While the company focuses on delivering affordable flights, the airline offers onboard services to ensure a comfortable journey. Passengers can purchase food, beverages, and duty-free items during their flight, making the travel experience more enjoyable.

Other Travel Services:

It also offers various other services, such as travel insurance, car rental, and airport transfers. Travel insurance can help you cover medical expenses, lost luggage, and other unforeseen events. Passengers can arrange a car rental and book airport transfers in advance.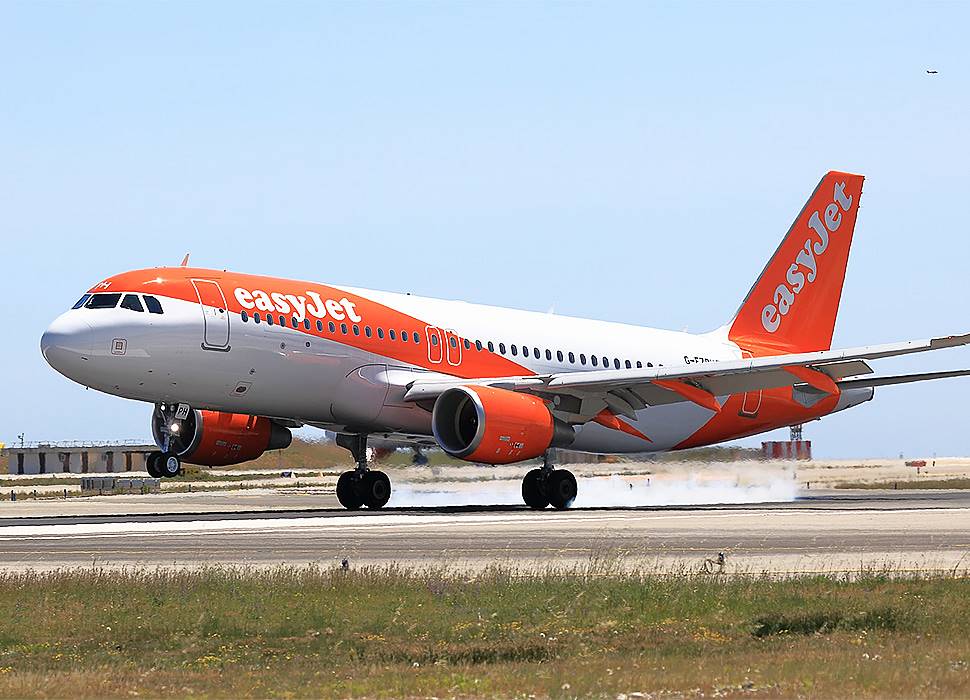 Work Culture
EasyJet is renowned for its fast-paced and enjoyable work environment. The airline is committed to providing employees with a positive and rewarding work environment. There is no extraneous red tape. It's encouraged that employees communicate directly with one another and with management. Regular updates and feedback mechanisms allow employees to voice their opinions, share insights, and contribute to the company's growth.
The airline company promotes a collaborative work environment where employees from various departments and roles work together to achieve common goals. This collaborative approach helps enhance communication, problem-solving, and innovation.
Benefits for Employees
Training and Development:

Employees can access training programs, workshops, and professional growth and skill development opportunities. The company encourages internal career advancement and provides opportunities for employees to take on new roles or responsibilities.

Employee Recognition:

The airline has employee recognition programs to acknowledge and reward exceptional performance and contributions. The airline also gives the EasyJet Spirit Awards to employees who demonstrate the company's passion, helpful, and fun values. Passengers can nominate a crew member for an award by sending the name and flight details they are in.

Travel Benefits:

Each staff receives discounts on flights for themselves and their immediate family members, allowing them to enjoy travel opportunities. In addition to flight discounts, employees may receive other travel-related perks, such as discounted accommodations or travel packages.

Employee Discounts and Offers:

Employees are entitled to discounts and offers from the company's partners and retail outlets.

Paid Time Off and Parental Leave:

The company provides paid vacation days, public holidays, and sick leave, allowing employees to maintain a healthy work-life balance. Additionally, the company offers parental leave benefits for new parents, including maternity, paternity, and adoption leave.
Video: How EasyJet Dealt Recovered From the Effects of Pandemic Restrictions
In this video interview, CEO Johan Lundgren said that the company had to imply route changes. However, he believed leisure and business travel would return in any crisis. He also stated that despite the pandemic, it has to continue focusing on business travels around Europe since it significantly contributes to the airline's growth. Lundgren also discussed how the airline company enhanced its sustainability initiatives since passengers prefer companies that use measures to reduce carbon emissions.
Summary
From its modest beginnings, EasyJet embarked on a journey that transformed the aviation landscape. Adopting a no-frills approach and focusing on efficiency, the airline offered significantly lower fares than traditional carriers, appealing to budget-conscious travelers. Its commitment to innovation extended beyond customer comfort; the airline also embraced online booking and digital technologies, simplifying the process for passengers to book flights, manage their travel arrangements, and access essential information.
Contact Information
Company Name: EasyJet PLC
Address: Hangar 89 London Luton Airport, Luton, Devon, LU2 9PF, United Kingdom
Telephone No.: +44 3303655000
Website: https://www.easyjet.com/en
Facebook: https://www.facebook.com/easyJet
Instagram: https://www.instagram.com/easyjet
Twitter: https://twitter.com/easyJet