For many, the name "Calm Air" implies a sense of serenity and reliability. Rooted in the heart of Canada, the company has established itself as more than just a typical airline. It has become a trusted name, connecting communities and making travel more accessible for those in the regions it serves.
Also Read: Calm Air Flight Attendant Salary and Benefits
Starting its journey several decades ago, it has grown and evolved, adapting to the ever-changing world of aviation. The airline's commitment to safety, efficiency, and outstanding customer service makes it stand out.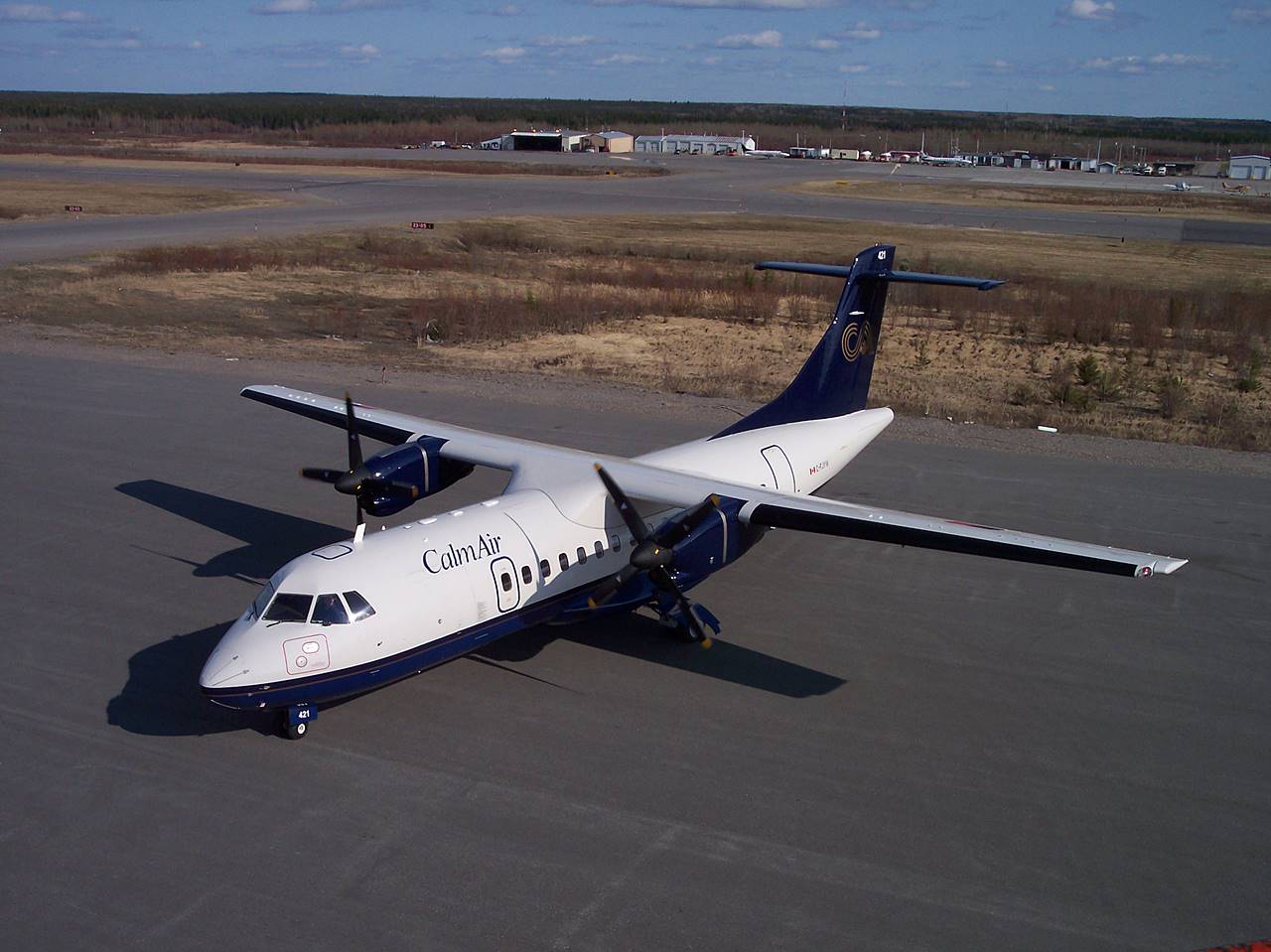 Quick Facts
Airline Name:

Calm Air

Airline IATA Code:

MO

 
Headquarters:

Winnipeg, Manitoba, Canada

Founded:

1962

Number of Destinations: 14
Fleet Size: 15
Fleet Types: ATR 42-300, ATR 42-320,  ATR 72-202, ATR 72-212A, Dornier 328JET
Location Hubs/Bases: Winnipeg James Armstrong Richardson International Airport (Winnipeg, Manitoba, Canada), Thompson Municipal Airport (Thompson, Manitoba, Canada)
Brief History Overview
In 1962, Carl Arnold Lawrence Morberg, alongside his wife, Gail, embarked on an aviation adventure. They set up Calm Air as a charter service dedicated to the northern regions of Saskatchewan. The airline's wings spread further in 1976 when it absorbed Transair's passenger services in the Northwest Territories. By 1981, it incorporated a big chunk of Lamb Air's cargo and passenger routes.
As the times changed, so did the airline's ownership. In 1987, Canadian Airlines saw potential in it and purchased a 45% stake in the company. Fast forward to April 8, 2009, and the Exchange Income Corporation (EIC), known for owning several other aviation companies like PAL Airlines and Bearskin Airlines, took the company under its expansive wing.
Products and Services
Flights

– Its flights are a bridge between cities, making travel quick and convenient. Whether you're heading on a vacation or visiting family, the airline has got you covered with regular routes and comfortable aircraft.

Charters

– Its charter services might just be the answer if you are looking for what's ideal for special occasions, business trips, or unique destinations. Chartering a plane means you decide the 'when and where' of the journey. It's all about flying on your own terms.

Group travel

– The airline's group travel services ensure everyone gets where they need to go together. They cater to larger parties, ensuring smooth coordination and great rates so the whole group can fly without a hitch.

Corporate travel

– It offers tailored solutions to ensure professionals reach their meetings, conferences, or events on time. Plus, with special packages and deals, businesses can save money while their employees fly in style.

Travel agents

– These experts know the ins and outs of the travel world, helping passengers find the best flights, deals, and schedules. With their assistance, travelers can just sit back, relax, and look forward to their journey.

Calm rewards

– Loyalty has its perks. With Calm Rewards, frequent flyers can gather points each time they travel with this airline. Over time, these points can be used for discounted or even free flights.

Air miles

– With this miles program, every journey brings passengers one step closer to their next adventure. As passengers fly, they accumulate miles that can be redeemed for future travels, making every trip a step towards another.

Cargo

– Its cargo services ensure that packages, important documents, and even larger shipments reach their destinations safely and on time. It's all about connecting businesses and individuals with what they need, no matter where they are.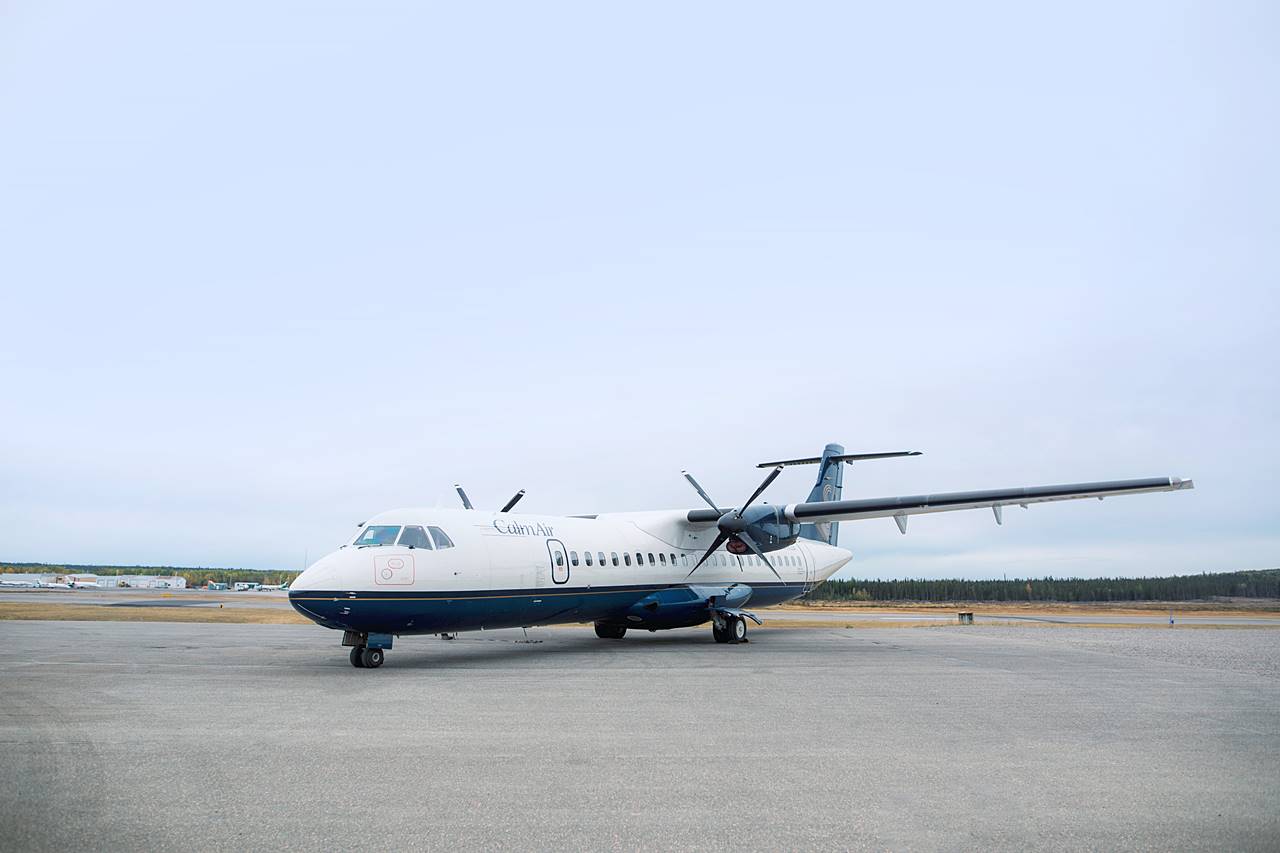 Work Culture
The airline might have a diverse group of people, but everyone forms real connections with each other. For pilots, it's less about clocking in hours with a colleague and more about spending quality time with a friend. The flying experience here is unlike any other, and it's made even better with competitive pay and benefits, including the option to buy shares in the company.
However, every family has its challenges. Pilots might not see a lot of variety, given there's just one type of aircraft to fly and a limited number of routes. This can limit chances for career growth in the cockpit. Outside of that, some feel the work/life balance could be better and have voiced concerns about management. But on the brighter side, the communities it serves are amazing. Yet, prospective employees should be ready for some ups and downs and might want to avoid getting too attached, as staff changes happen quite often.
Benefits for Employees
Travel privileges

– Employees are given the golden ticket to explore new places with special travel discounts. And it's not just you who gets to travel; family members can share in the fun with these privileges too. Plus, the opportunity to take spontaneous trips is always there with standby travel, letting employees catch flights that have available seats.

Group benefit coverage

– The airline offers a comprehensive benefits package that includes medical, dental, and vision coverage. But it's not just about regular health check-ups; they also provide life insurance and disability benefits to ensure that employees and their families are covered during unexpected situations.

Employee share purchase plan

– The company allows its employees to buy company shares at preferential rates. This not only offers a financial incentive but also deepens the connection an employee feels with the company.

Employer-matched pension plan

– For every dollar an employee decides to set aside in their pension, the company contributes too. It's a beautiful partnership where the goal is to ensure a comfortable retirement. 

Employee giving and volunteer programs

– Through various charitable initiatives, employees are encouraged and supported in their efforts to make a difference in the community. Be it through donations or volunteer work, the airline champions the causes its employees are passionate about.

Paid time off

– The company understands that everyone needs a break to recharge, be it for leisure or to take care of personal matters. Those days off are essential to ensure employees come back refreshed and ready to soar.

Employee & Family Assistance Program (EFAP)

– Offering counseling and support for both employees and their families, it's a lifeline during tough times. From personal issues to financial concerns, this confidential service is always there to help.

Employee discounts

: Being part of the airline family comes with its perks beyond the flight benefits. Employees enjoy a range of discounts on products and services, from shopping to entertainment. 
Video: Calm Air Cargo ATR-72-202F in Action
This video shows how the airline has been transporting cargo. For the past few weeks, Calm Air Cargo has been handling all the FedEx (Morningstar) ATR-72 flights from Mirabel to Quebec City. Before this, it was typically Nolinor Cargo Convair 580 stepping in for FedEx when their YMX-based AT72 needed maintenance.
Summary
Truly, the airline stands out not only for its rich history and diverse services but also for its distinctive work culture. Prioritizing genuine connections among employees and offering unique flight experiences, the airline remains a testament to the spirit of Manitoba and the rest of the  Canadian aviation community. It's clear that behind its operations lies a dedicated team committed to both its passengers and its staff, making it a significant player in the industry.
Contact Information
Company Name: Calm Air
Address: 930 Ferry Rd, Winnipeg, MB R3H 0Y8
Telephone No.: 1-800-839-2256
Website: https://www.calmair.com/
Facebook: https://www.facebook.com/CalmAirInternational/
Instagram: https://www.instagram.com/calmair/
Twitter: https://twitter.com/CalmAir