When Canadians think about whisking away to a sunny beach or exploring historic European cities, one airline often comes to mind: Air Transat. Established in 1987, this airline has grown to become one of the leading holiday travel airlines, connecting adventure-seekers to their dream destinations.
Also Read: Air Transat Flight Attendant Salary and Benefits
While some airlines cater to business travelers or daily commutes, its charm lies in its focus on vacation destinations. This emphasis allows it to provide unique, tailored experiences that resonate with holiday lovers, making it a preferred choice for many looking for that perfect getaway.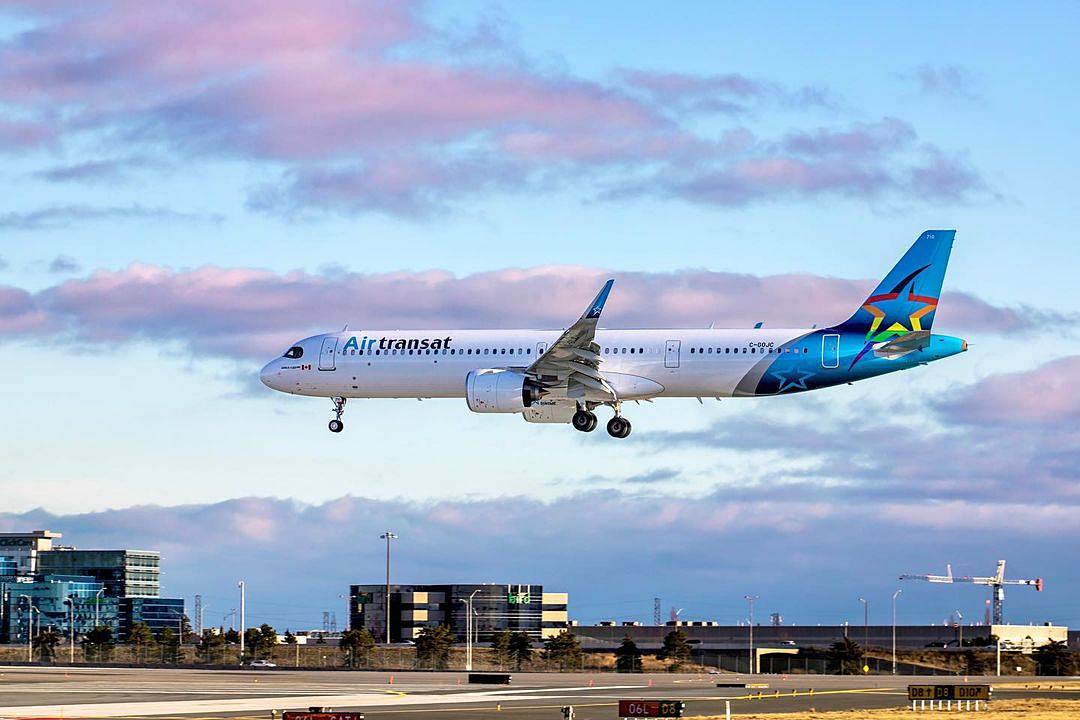 Quick Facts
Airline Name: Air Transat
Airline IATA Code: TS
Headquarters: Montreal, Quebec, Canada
Founded: December 1986
Number of Destinations: 76
Fleet Size: 34
Fleet Types: Airbus A321-200, Airbus A321LR, Airbus A321XLR, Airbus A330-200, Airbus A330-300
Location Hubs/Bases: Montréal–Trudeau International Airport or Montréal–Trudeau (Dorval, Quebec, Canada)
Brief History Overview
Air Transat took its first flight to the skies on November 14, 1987, jetting off from Montreal to Acapulco. Behind its launch were several passionate founders, including François Legault, Jean-Marc Eustache, Lina de Cesare, and a few others. However, Legault parted ways with the company in 1997 without prior notice, leaving his partners only to discover his departure afterward.
The airline grew and expanded its horizons. By the mid-90s, it took over the maintenance base and planes of Nationair. Operated as a significant part of Transat A.T. Inc., the airline faced unprecedented challenges with the global COVID-19 pandemic. In July 2020, after a pause of 112 days due to the pandemic, it resumed its flights. Yet, the unpredictable nature of the virus led to another halt in operations from January to April 2021.
Products and Services
Flights

– It stands out for its commitment to linking travelers to their desired destinations. Not just a mode of transportation, the company ensures that the journey itself is an experience. Each flight features an attentive crew, in-flight entertainment, and a promise of safety and comfort, setting the tone for an amazing trip.

Vacation packages

– The airline expertly combines flights, hotels, and sometimes excursions, taking the hassle out of travel planning. Whether it's a romantic escape or a family vacation, their packages cater to diverse needs and ensure memorable experiences.

Group travel

– Whether it's a corporate outing, a family reunion, or a group of friends traveling together, it offers tailored solutions. Special discounts, dedicated check-ins, and coordinated seating arrangements make group travels seamless and stress-free, ensuring every member enjoys the trip.

Accommodation

– Its curated selection of hotels and resorts cater to various preferences, from luxury beachfront properties to quaint city-center lodgings. Each accommodation is chosen for its quality, service, and value, promising a restful stay. 

Car rental

– The company partners with trusted car rental agencies to offer a range of vehicles. Whether you need a compact car for city driving or an SUV for family adventures, it has options to suit your needs.

Excursions

– Enhance your vacation with Air Transat's selection of excursions. Curated for their authenticity and fun, these trips provide deeper insights into destinations. Whether exploring local markets, enjoying scenic viewpoints, or diving into historical sites, their excursions add layers to your travel story.

Bistro service

: With a menu inspired by global flavors, passengers can enjoy everything from hearty main courses to light snacks. Paired with a selection of beverages, it's a culinary journey in the sky.

Duty-free boutique

– Offering a curated selection of products, from luxury fragrances to exclusive accessories, it's the perfect opportunity to find unique gifts or indulge in some retail therapy, all at competitive prices.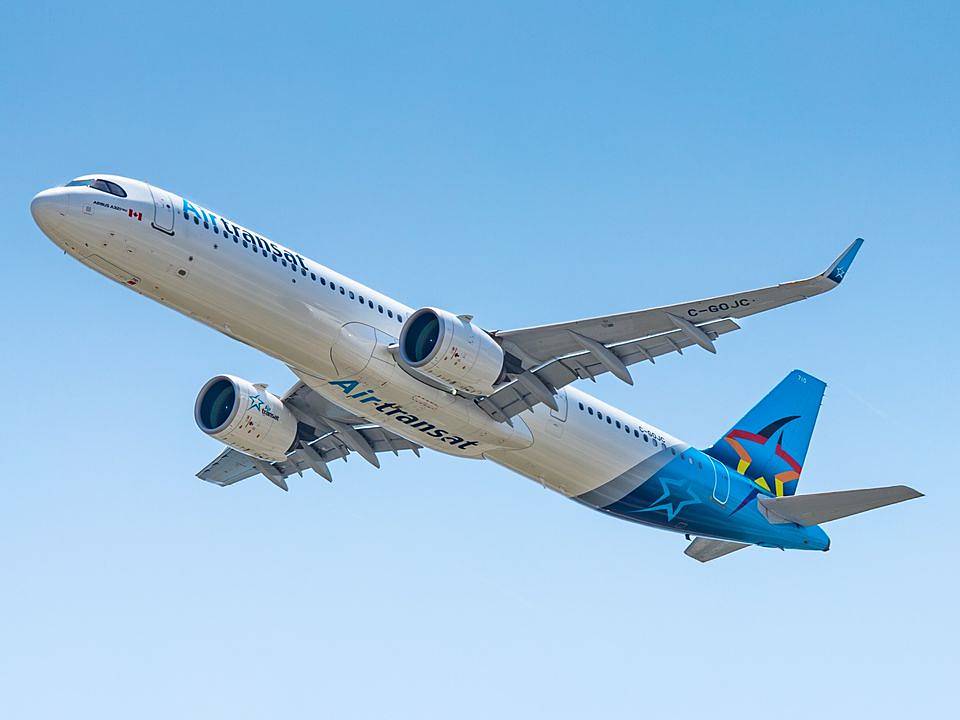 Work Culture
Air Transat is often celebrated for its outstanding work environment and benefits. Many employees rave about the travel perks, with some specifically highlighting the delightful destinations the airline connects to. The team spirit is vibrant, with colleagues being described as "great people" who add value to the work experience. Additionally, employees appreciate the premium pay, per diem allowances, and the camaraderie shared with co-workers, making every workday rewarding and enjoyable.
However, like any company, the company has its challenges. Some employees have pointed out inconsistencies in the services, noting that management decisions can sometimes be unpredictable. 
Benefits for Employees
Paid holidays/vacation

– Employees get days off during public holidays and can also enjoy vacation time. It's like a bonus, they get time to relax and travel and still see that paycheck coming in. This perk means employees can recharge, spend time with loved ones, or explore new places.

Life insurance/disability

– If something unexpected happens, the company has its employees covered. It offers life insurance, which can help an employee's family in tough times. Additionally, if an employee gets hurt or can't work for some reason, disability insurance ensures they're financially secure. It's all about peace of mind. 

Paid sick leave

– The airline understands and offers paid sick leave. Employees don't have to choose between health and a paycheck. They can stay home, recover, and still get paid. This ensures that the staff takes care of themselves, leading to a healthier, happier workplace.

Flight discounts / free flights

– Employees get amazing discounts on flights, making traveling way more affordable. Sometimes, they even offer free flights. Imagine flying to a dream destination without spending a dime. 

Education and training

– The airline supports its employees' education and growth. The company may reimburse or cover the costs for certain courses or training programs. That means less stress about fees and more focus on learning. 

Flex-Time

– Whether it's to accommodate school, family, or other commitments, having a flex-time option can be a lifesaver. A flexible schedule means employees can balance work with other important aspects of life.

Registered Retirement Savings Plan (RRSP)

– The airline helps its employees think about the future with the RRSP benefit. By contributing to this plan, employees are setting money aside for their retirement days. 
Video: Flying A Classic Airbus A310 In 2020! Air Transat Toronto To Manchester
This is a video of one vlogger who flew the airline's A310 a few years back. The airline stands as the final Western airline to operate the Airbus A310, which is a more compact variant of the original Airbus A300. Currently, fewer than 15 A310s are being used for passenger flights globally. Unfortunately, the company had to retire its A310s later that year. 
Summary
There is more to this airline than it meets the eye. With its rich history, strong work culture, and plenty of benefits for its employees and passengers, it's truly undeniable that there are a lot of people recognizing its name for its prestigious aviation services. We hope this article helps you find the right information you are looking for. 
Contact Information
Company Name: Air Transat
Address: 5959 Boulevard de la Côte Vertu H4S 2E6
Telephone No.: +1-514-906-5111
Website: https://www.airtransat.com/
Facebook: https://www.facebook.com/AirTransatCanada
Instagram: https://www.instagram.com/airtransat/
Twitter: https://twitter.com/airtransat