Air North is well-known to be Yukon's Airline. Established in the breathtaking region of Yukon, this airline bears the spirit of adventure and the deep connection between the airline and its community of passengers and employees. 
Also Read: Air North (Yukon's Airline) Flight Attendant Salary and Benefits
The airline makes it accessible for the people of Yukon to travel within the destinations it serves. It doesn't only serve flights but also shares the core values of community service with the thrill of aviation. Once you experience its services, you'll see how the airline is deeply rooted in the culture where it's from.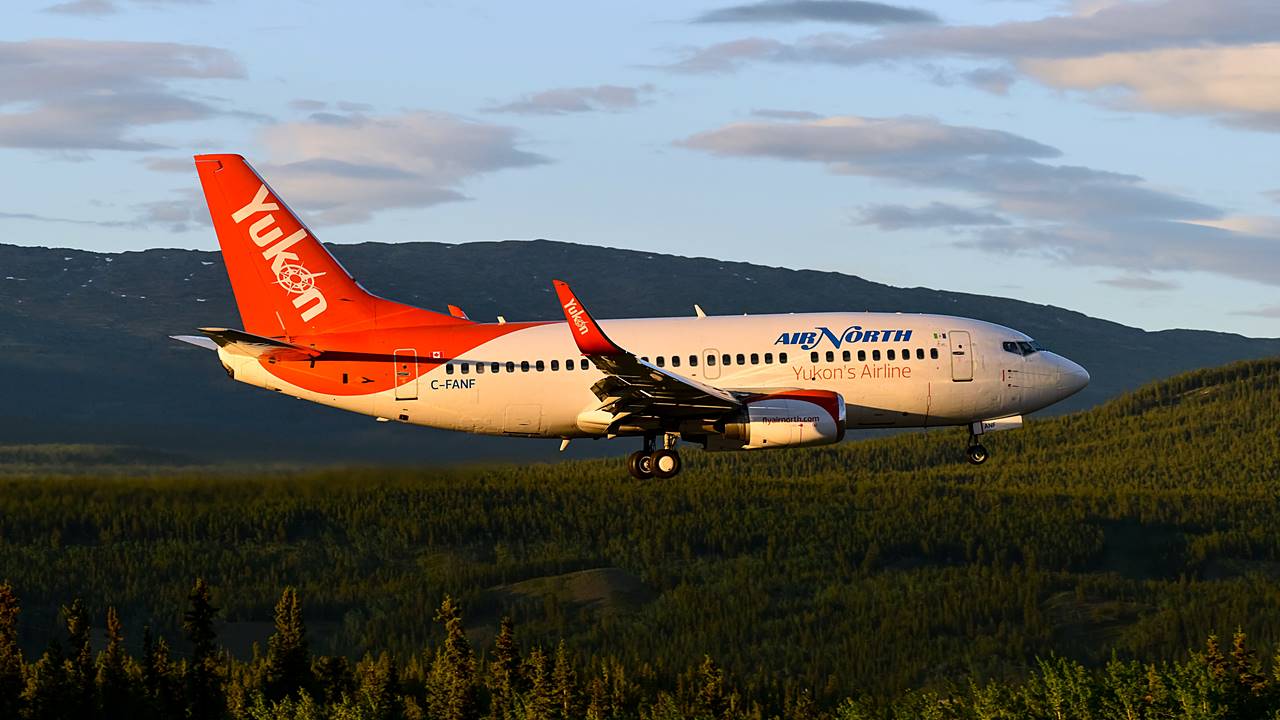 Quick Facts
Airline Name:

Air North (Yukon's Airline)

Airline IATA Code:

4N

 
Headquarters:

 Whitehorse, Yukon

Founded:

1977

Number of Destinations:

12

 
Fleet Size:

9

Fleet Types:

ATR 42-320, ATR 42-320F, Boeing 737-400, Boeing 737-500

Location Hubs/Bases: Erik Nielsen Whitehorse International Airport (Yukon, Canada)
Brief History Overview
Back in 1977, Joe Sparling teamed up with Tom Woods to kick-start Air North, starting with just a single Cessna 206 for flight training and charter purposes. In the 1980s, the airline began to spread its wings, adding a mix of planes like Douglas DC-3s, a DC-4, and a range of Cessnas and de Havilland. Not just sticking to charters, they also started scheduled services for passengers and cargo.
Fast-forward to May 2022, it marked a significant milestone, initiating a twice-weekly route to Toronto, passing through Yellowknife. The leadership team is major with Joseph Sparling, who owns 51% and serves as the President, CEO, and even a Boeing 737 Captain. The Vuntut Development Corporation, representing the Vuntut Gwitchin First Nation, holds the other 49%. Proudly standing as one of Yukon's largest private employers, the company boasted over 500 dedicated team members and had the support of more than 1,200 Class C & D shareholders in 2015. 
Products and Services
Flights

– The airline offers reliable flight services to various destinations. With a commitment to safety and comfort, passengers can expect a smooth journey from takeoff to landing.

Connector fares

– This is a special pricing option for travelers who need to switch flights. With connector fares, passengers can save money when they have multiple legs in their journey.

Gift certificates

– If you want to give the gift of travel to your loved ones, its gift certificates are the perfect solution. They can be purchased for any amount and used towards any flight, making them a flexible and thoughtful present.

Business travel

– For professionals on the go, it provides tailored business travel options. With perks catered to the needs of business travelers, trips are not only efficient but also enjoyable.

Charters

– If you need a personalized travel experience, the company offers charter flights, giving groups and individuals a more private and tailored flight option.

Cargo

– They also provide dependable cargo services. Whether it's essential goods or personal items, they ensure timely and safe deliveries to the chosen destinations.
Work Culture
Air North is recognized as an excellent workplace. Despite the fast-paced environment which can sometimes lead to stress, employees acknowledge that hard work and dedication can pave the way for growth within the company. The perks, especially for travel enthusiasts, are significant, with fantastic benefits that make the challenges worthwhile.
Managing flight schedules and ensuring top-notch service are essential tasks here. While the role demands ongoing training and security clearance checks, many see it as the perfect seasonal job, especially during the summer. Overall, the atmosphere is relaxed, with work typically revolving around flight arrivals. However, a notable downside for some is the early work schedule, which requires staff to start their day before the sun rises.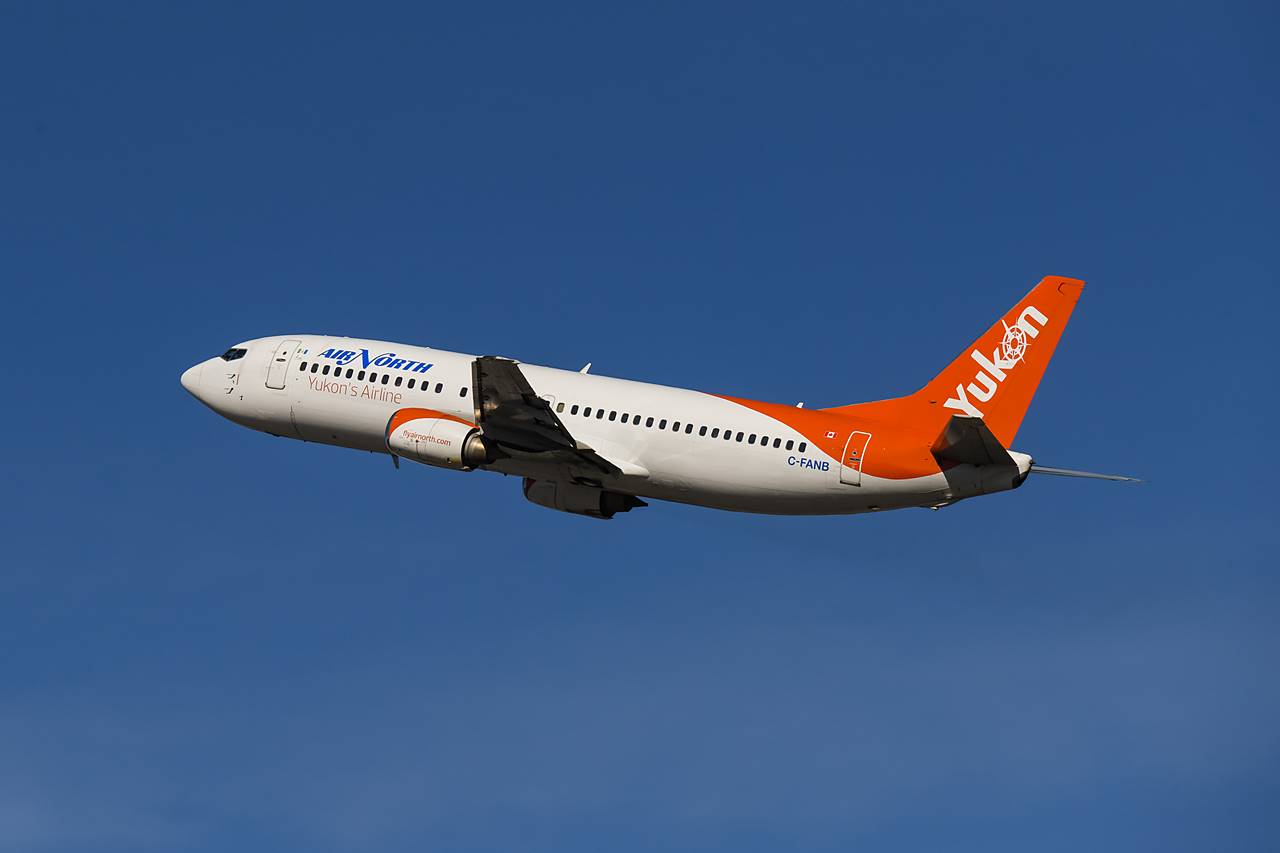 Benefits for Employees
Competitive salaries – Employees can expect to earn a good wage that stands out in the industry. The airline values its staff and ensures they're paid fairly for their hard work and dedication. The pay comes with seniority. So the longer you are with the company, the more you can expect higher salaries. 
Extended health and dental – Beyond just a paycheck, the airline provides its employees with excellent health benefits. This includes coverage for both medical and dental needs, ensuring staff remain healthy and smiling. This is a good benefit to ensure that employees get what they work for on top of their base pay. 
Group RRSP plans – The company offers Group RRSP plans, helping staff save for their retirement and secure their financial future. If you are someone who values retirement plans, this is worth considering. 
Extensive travel perks – Employees enjoy great travel benefits, which might include discounted or even free flights to exciting destinations. A lot of people work for airline companies for travel perks. During work, you don't only spend time on the airplane. In fact, you would also enjoy layovers. 
Flexibility – It offers flexible work schedules, ensuring employees can balance their jobs with other life commitments, whether it's family, hobbies, or personal time.
Video: Air North, Yukon's Airline
In this video, you will see how the airline was introduced to the public a few years ago. TripAdvisor recognized the Yukon's local airline as 'Best airline in Canada' and 'Best Specialty Airline in North America.' This company deeply values the safety and comfort of its passengers. That commitment is evident in their 'Care First' initiative and the measures they've introduced to ensure physical distancing during flights.
Summary
Now that you've learned more about this airline, we hope you find the right information you need to help you with your decision of either to fly with the company or work with them. Clearly, there are balancing pros and cons when it comes to working with Air North. But as you work your way up, there are surely more benefits on top of what you can actually get. Meanwhile, flying with them has never been easier, given the airline's accomplishments through the years. 
Contact Information
Company Name: Air North (Yukon's Airline)
Address: 150 Condor Road, Whitehorse, Yukon
Telephone No.: (867) 668.2228 ext. 701
Website: https://www.flyairnorth.com
Facebook: https://www.facebook.com/airnorth/
Instagram: https://www.instagram.com/flyairnorth/
Twitter: https://twitter.com/flyairnorth