The average hourly wage for an Air Transat Flight Attendant in Canada is roughly CAD$42.35 (USD 31.74), which is 26% higher than the national average. If computed using an estimated flight hours for new FAs such as 75 hours, an FA can earn CAD$3,175 (USD 2,380) per month. The given figures are based on the Indeed Canada website, a famous job and salary review website. This rate may already include per diem pay or other bonuses. Regardless of the seniority level, every FA is still entitled to incentives, bonuses, and additional allowances.
Also Read: 9-Day Trip to Greece: Athens, Santorini, and Milos
Air Transat is Canada's most popular leisure airline. It serves more than 60 foreign destinations in more than 25 countries around the Americas and Europe, as well as domestic and connecting flights inside Canada. Air Transat is a division of Transat A.T. Inc., a prominent integrated worldwide tourism corporation specializing in vacation packages, hotel stays, and air travel. Transat received Travelife certification in 2018 for its dedication to sustainable development.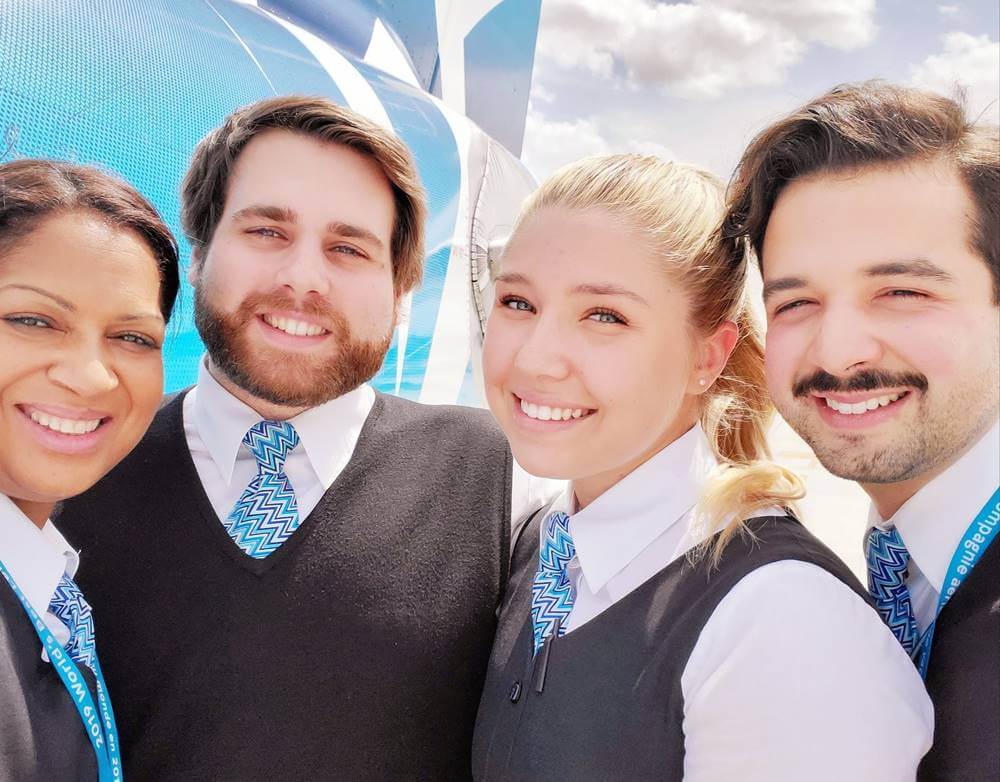 Air Transat Flight Attendant Cash Salary Breakdown
Basic Salary – Based on the given average rate by Indeed Canada, a new Flight Attendant at Air Transat can expect to earn an estimated amount of CAD$3,175 per month (USD 2,380). This computation is based on the average per-hour rate available on the Indeed Canada website, multiplied by 75 hours estimate of flying time. New FAs can also earn an extra salary through bonuses, commissions, profit sharing, stock options, and tips are all possible forms of additional compensation. You may also check more details about the Canadian Union of Public Employees here.
Flying Pay – A new Flight Attendant at Air Transat can earn an estimated starting flying pay of  CAD$42.35 per hour (USD 31.74). This rate is based on the gathered salary data from Air Transat Flight Attendants by Indeed Canada. The given per-hour rate is the average line for all the data collected.
Layover Allowance – Currently, there are no publicized per diem rates for Air Transat Flight Attendants. The actual and precise rate will be discussed throughout the recruitment and employment process. The layover allowance or per diem pay is intended to cover the expenses of all your meals and other expenses during a stopover. FAs don't worry about their food and accommodation during long trips, and this is a good benefit.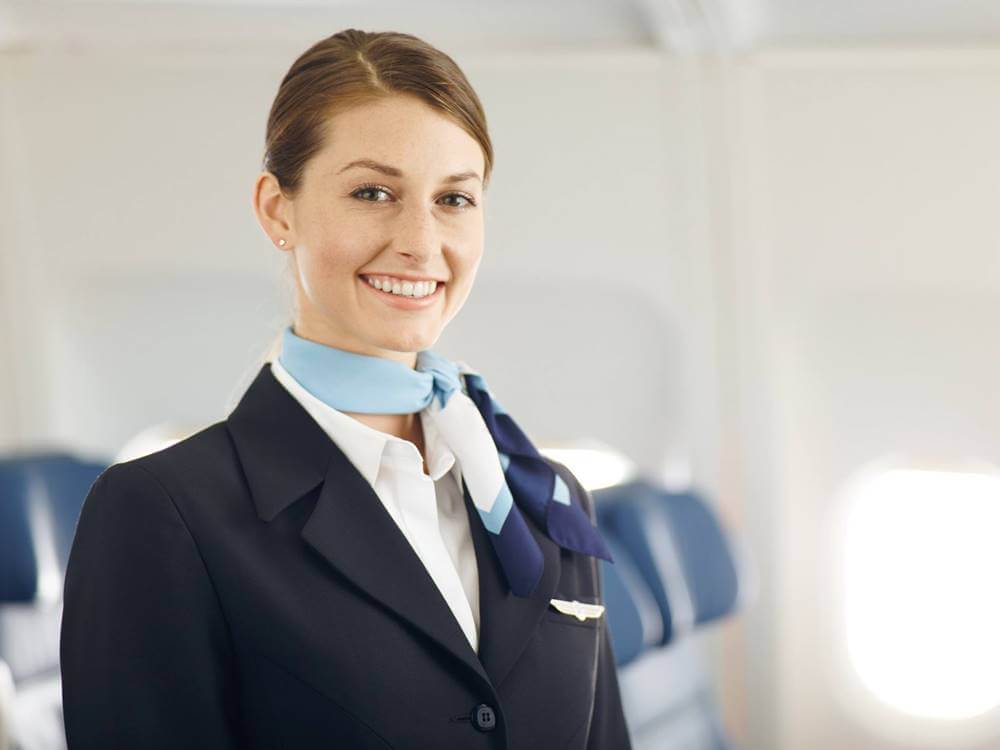 Benefits
Discounted and Free Flights – Flight attendants often earn a set number of passes each year, these tickets can be shared with your family and friends. Some firms allow parents or children to fly for free, although this advantage is usually reserved for spouses and only applies to non-work vacations. This tends to be one of the most exciting perks you can get when working as a Flight Attendant.

Plans for retirement 

–

FAs are entitled to retirement plans. This allows you to save for the future. It can also encourage you to stay with the same airline for a long time, which benefits both sides.
Medical Benefits – Flight attendants are provided with the best medical benefits like paid supplemental training, health and life insurance, long-term disability insurance, and 401(k) retirement plans by the majority of airlines. Some airlines even pay a significant portion of the expense, making the monthly premium for medical and prescription drug coverage for employees and their families very low and reasonable.
Also Read: Do Pregnant Flight Attendants Still Fly and Work on the Plane?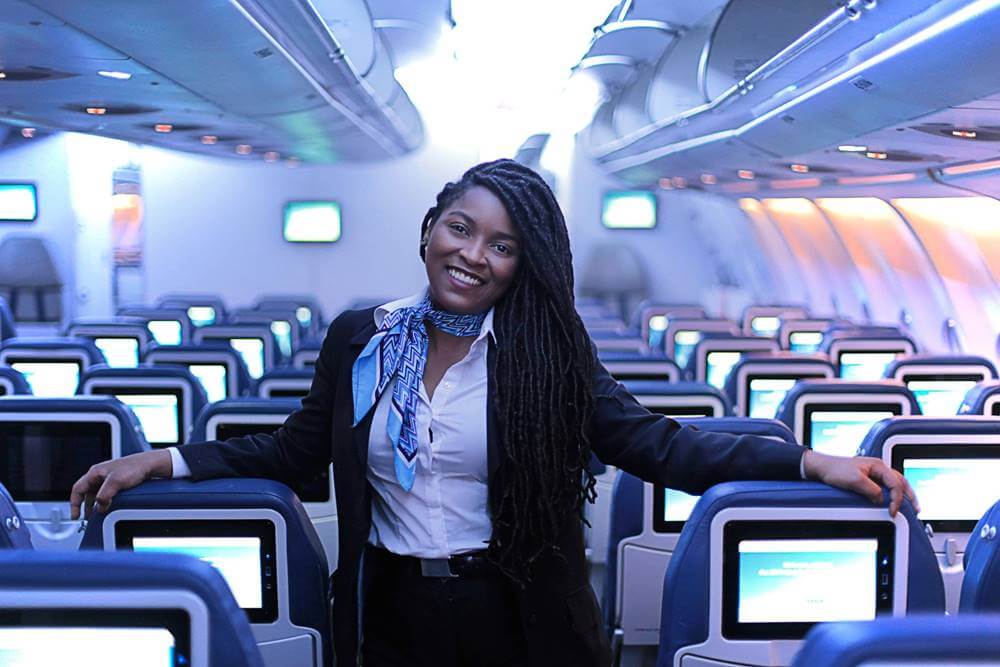 Video: Transat, as seen by its employees
This video discusses Air Transat thru the eyes of its employees. From their day to day life, to building their aviation career, every word that you will hear in this video will take a huge part in your Flight Attendant journey, so take time to watch.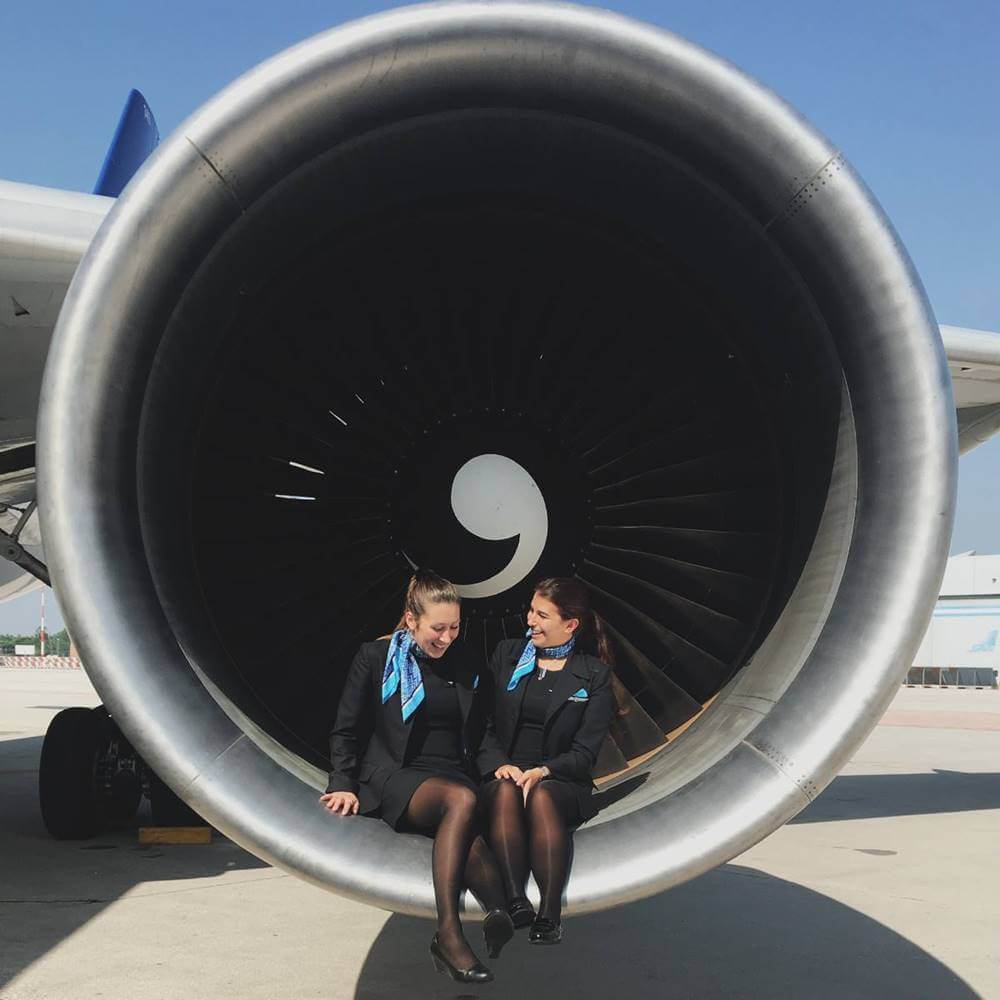 Frequently Asked Questions
The following are some of the common questions asked about Air Transat:
1. What does an Air Transat employee say about working at the airline?
Based on the given pros and cons data online, Flight Attendants at Air Transat enjoys good benefits, competitive salary, and of course the given perks of flying.
2. Were Air Transat Flight Attendants part of the Canadian Union?
The Canadian Union of Public Employees (CUPE) is the country's largest union, with approximately 665,000 members nationwide. Workers in health care, emergency services, education, early learning and child care, municipalities, social services, libraries, utilities, transportation, airlines, and other industries are represented by CUPE.
CUPE's Airline Division currently has over 15,000 members from 11 airlines across Canada, including Air Transat.
3. How much is the per-hour rate for Flight Attendants at Air Transat?
Based on the given average rate by Indeed Canada, a new Flight Attendant at Air Transat can expect to earn an estimated amount of CAD$42.35 per hour (USD 31.74). Depending on the time and season of the year, flying hours can increase due to high demand for air travel. This includes busy seasons as the Holidays, sporting events, etc. A flight attendant schedule varies according to passenger bookings.
4. Does Air Transat have affiliations?
Air Transat is a member of the multi-national Star Alliance and has code-sharing agreements with airlines all over the world. This implies that passengers may easily plan journeys with Transat alongside American Airlines, Swiss, and even Ethiopian Airlines.
5. Is this a good airline to pursue a career if I expect good benefits?
This airline has an excellent reputation. Air Transat is ranked 22nd on Forbes' annual list of Canada's Best Employers, having been crowned the World's Best Leisure Airline in 2019. Some of the prestigious awards that Air Transat received are:
World's Best Leisure Airline at the Skytrax World Airline Awards
Best Tour Operator and Favourite Overall Supplier at the Agents' Choice Awards presented by Baxter Travel Media
Ranked 2nd Travel and Leisure Company and 57th Overall on Forbes World's Best Employers list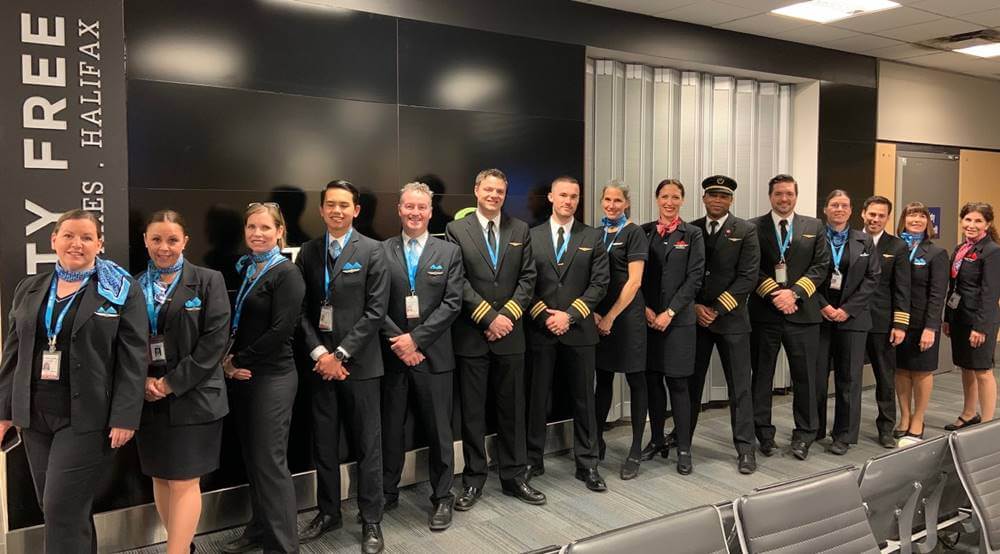 Summary
Air Transat Flight Attendants can earn an estimated flying pay of CAD$42.35 ($31.74) based on Indeed Canada's website. If you would notice, the rate is quite higher than other airlines based in Canada. Air Transat is Canada's most popular leisure airline, this may be the reason why you can expect a competitive salary and generous benefits.
Working as a flight attendant for Air Transat provides a unique travel experience, allowing you to explore many destinations across the globe. The job also offers a great opportunity to gain valuable flight attendant qualities, skills and knowledge related to customer service, safety, and emergency situations. Air Transat Flight Attendants are well-compensated for their efforts, making it an attractive career option for those interested in aviation and hospitality.