Garuda Indonesia, Indonesia's national flag carrier, smoothly connects more than 90 places globally to not just one of the major economies in Southeast Asia, but also an array of fascinating destinations in the beautiful archipelago of Indonesia. The said airline proudly serves its passengers with the award-winning "Garuda Indonesia Experience," which highlights the warm Indonesian Hospitality and rich diversified culture.
Also Read: Cabin Crew Layover – Maximizing Hotel Layovers as a Flight Attendant
Want to be a part of this prestigious airline in Indonesia? Here are the things you need to have, as well as the process to successfully get the position you want.

List of Requirements and Qualifications to Become a Garuda Indonesia Cabin Crew
Must be 18-26 years old.
Must be fluent in spoken and written English
The minimum height should be at least 157.5 cm.
Height should be proportional to your weight.
Must have a pleasing personality
Unmarried
Good eyesight (6/24 vision in each eye)
Good Health
Fair Complexion
Proficiency in other languages is an advantage.
Duties:
Welcome passengers and guide them to their assigned seats.
Assist travelers in finding their seats.
Inform Garuda Indonesia flight passengers about the airline's flight guidelines.
Perform pre- and post-flight checks.
Check the safety of airline equipment, the cleanliness of the aircraft, and that all seat pockets are stocked with meals and supplies.
Control emergency situations
At all times, ensure the safety and health of airline passengers.
Control Garuda Indonesia's cabin system and equipment.
Give passengers medical attention and advice.
Attend to the comfort and safety of Garuda Indonesia passengers.
Inform airline passengers of the aircraft's safety protocols while ensuring that all hand luggage is securely kept.
Make cabin crew announcements and respond to guest inquiries.
Serve beverages and meals to passengers.
Prepare any required flight reports.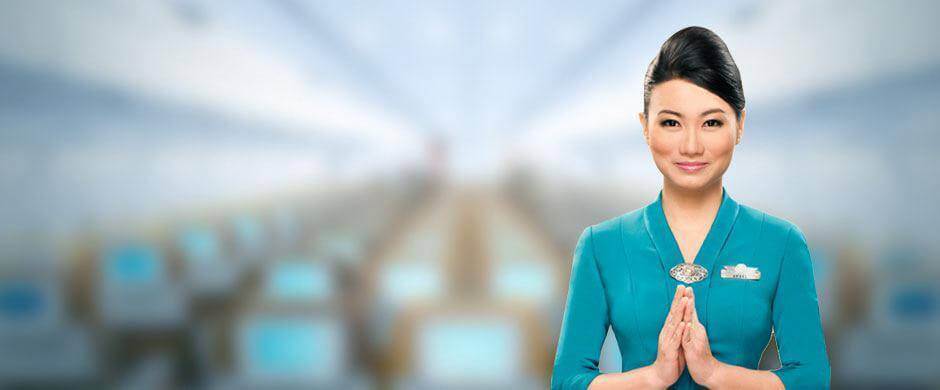 Application Process
Step 1: Go to the Garuda Indonesia Airlines official website https://www.garuda-indonesia.com/other-countries/en/index or directly to their Careers page https://career.garuda-indonesia.com/home
Step 2: When you go to the Careers website, you'll see a list of available cabin crew openings. Click on "Apply" and follow the online application process indicated.
Step 3: Fill in all the necessary information in the Garuda Indonesia Airlines Flight Attendant Application form.
Step 4: Submit the form. After that, all you have to do is submit your application and wait a few seconds and the application will be received by their recruitment team.
Step 5: Print your application form or wait for an airline representative to contact you. You can now print your application form after it has been verified, which you can use in the future if the company holds open-day events. Otherwise, simply wait for the company to contact you using the information you gave in order to inform you of the next steps in the hiring process.
On the day of your assessment the airline will conduct the following tests:
Height/weight measurement & appearance test
English test
Background and Competency Check
Medical Examination
Documents
Prepare the following documents ahead of time. Most of these requirements will be asked during the online application process. Make sure to have the following:
CV/Resume
A valid Passport
A photocopy of your most recent Diploma
A photocopy of your Birth Certificate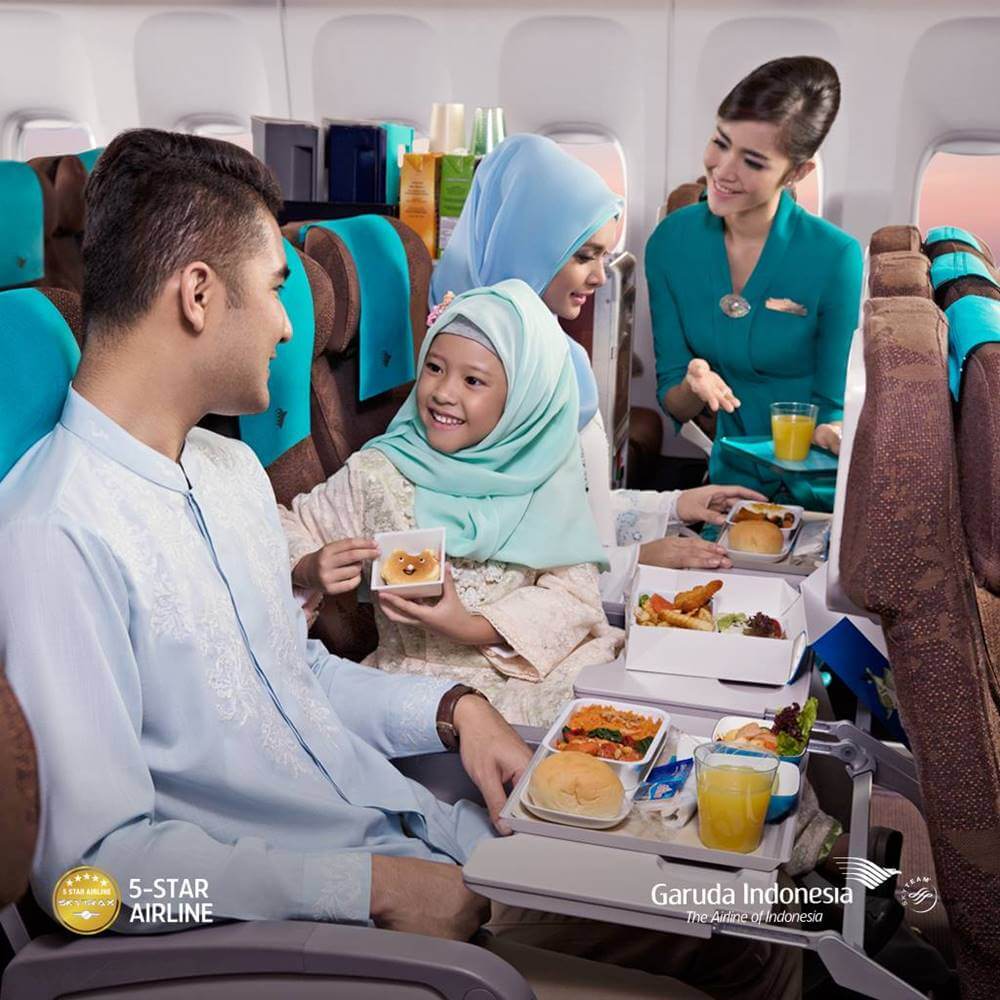 Salary and Benefits
The annual salary of a Garuda Indonesia flight attendant is approximately IDR 10,773,412. This compensation already includes an excellent wage package as well as benefits and handy amenities like transportation, housing, and more. You will also receive additional incentives throughout the course of your employment.
Video: Inside Garuda Indonesia's Pilot and Crew Training Center
In this video, you will see what going on inside Garudas Indonesia's Pilot and Cabin Crew training. Fake emergency scenarios are being conducted to train the response and ability of the candidates during an emergency.  There are also tests where you need to do firefighting procedures inside an aircraft.
Photos: Garuda Indonesia Cabin Crew Uniforms
Check out these pictures of Garuda Indonesia crews so you can see what they look like in uniforms:
Frequently Asked Questions
Here are some common questions and answers about the job requirements as a cabin crew for Garuda Indonesia:
1. How much can I earn at Garuda Indonesia as a flight attendant?
Garuda Indonesia flight attendants normally earn IRD 10,000,000 per year.
2. Where is Garuda Indonesia headquartered?
Garuda Indonesia is based at Soekarno-Hatta International Airport in Jakarta.
3. Is it difficult to work as a Garuda Indonesia flight attendant?
Every job needs hard work and commitment, what makes it easy and light is the people around your passion. If you really want to become a flight attendant, make sure to prepare yourself for a huge customer service responsibility.
4. Is jewelry worn by Garuda Indonesia flight attendants?
Flight attendants are only allowed to wear one set of earrings, which must be inconspicuous and small.
5. Why do flight attendants have minimum height?
Height requirements are normally in place to guarantee that cabin crew members can reach emergency equipment stored in high places on the aircraft when necessary.
6. How long is the application process to become an official Flight Attendant?
After the application and selection process. It could take weeks or months before you receive any confirmation about your application, so patience is really required. the airline will conduct training that normally lasts between three and six weeks.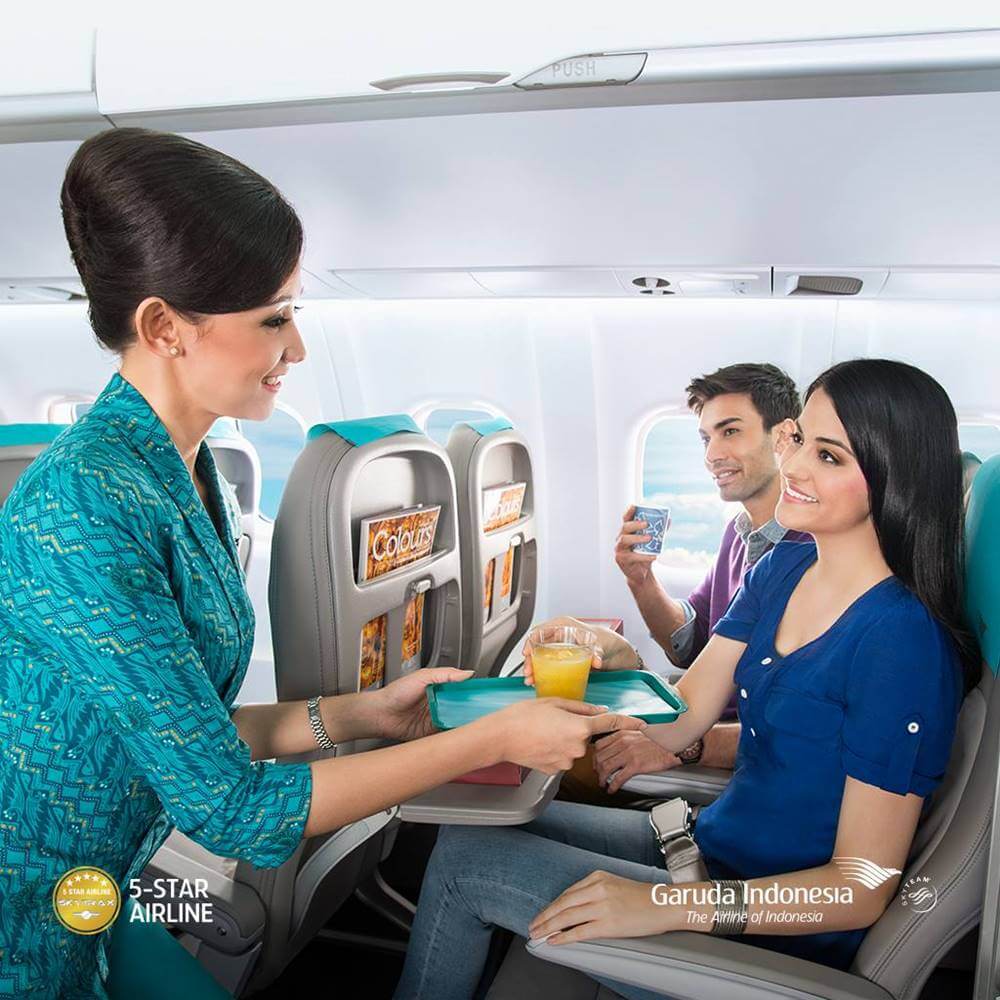 Summary
Through its ongoing transformation effort, Garuda Indonesia tries to provide better and more convenient services. The airline's transformation initiative has led them through a Skytrax 5-star airline rating in 2014, ranking as the Top 10 World's Best airline in the world, and earning the prestigious "World's Best Cabin Crew" title for five consecutive years beginning in 2014.
With numerous prominent and well-deserved distinctions such as 'The World's Best Cabin Crew' and '5-Stars Airline,' Garuda International constantly maintains its exceptional track record through ongoing transformation programs aimed at providing passengers with more convenient and high-quality services.
Above all, Garuda prioritizes customer happiness and a better flight experience for all. If you want to become a flight attendant at Garuda International Airlines, you have several obligations since you are in charge of passenger safety and security. Make sure to complete all of the stages outlined above and meet all of the requirements and qualifications they need.