South African Airways (SAA) is the flag carrier and a significant figure in the country's economy and future success. In fact, they have earned many winning awards in the aviation industry such as "Africa's Leading Airways" and "Best Staff Service in Africa". These inspired South African Airways to never settle for less, rather give more and provide a better service to customers.
Also Read: A Seychelles Wedding for Flight Attendants, Pilots, and Expats
Representing South African Airways as a flight attendant opens many doors for new possibilities. There will be many challenges in undertaking this role while having to act professionally in all circumstances. As an FA your utmost objective is the client's thumbs up in all the services the airline company provides.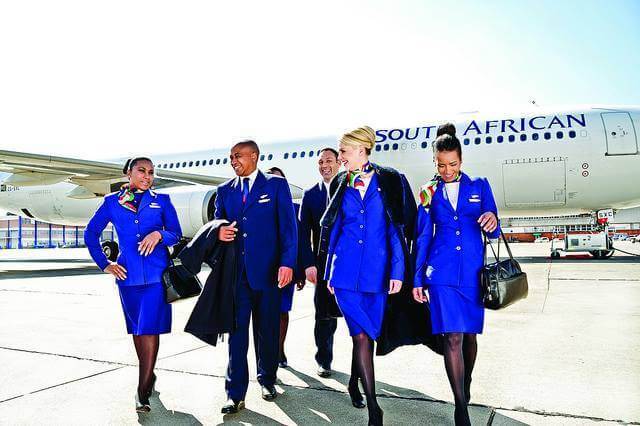 List of Requirements and Qualifications to Become a South African Airways (SAA) Flight Attendant
Flight attendants are said to be the ambassadors of South African Airways. Every day is a wonderful opportunity for a customer service professional who's always ready to greet the passengers with the warmest welcome. If these things excite you, kindly check all the qualifications below to learn more:
At least 18 years of age
At least a grade 12 graduate or equivalent
Authorization to travel and work in South African Airways and other routes served by the airline
Flexibility to work  on various schedules, on-call duties, and holidays
Proficiency in English in both written and spoken
Ability to have an effective discourse and interpersonal skills
Ability to remain calm and decisive during emergencies
Exemplary personal qualities such as being compassionate, responsible, and caring
Willingness to relocate near the airport or base
Impeccable grooming at all times
Professionalism in the work environment
Excellent swimming skills, and can swim with an aid of a lifejacket
Physically and Mentally capable to fulfill all the duties and obligations assigned by South African Airways
Ability to make in-flight reports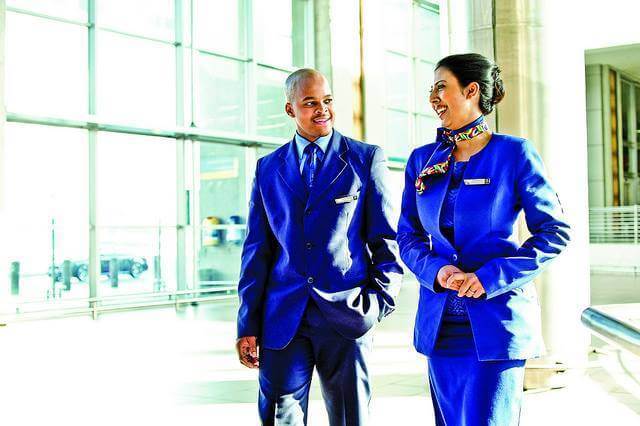 Application Process
Step 1: Obtain and fill up all the necessary files for the training course
Request a medical examination with an accredited Medical Examiner by SACAA. Prepare a Class 4 Medical Certificate which will include a chest-x-ray from the department of radiology. In order to book an appointment, you can call the Medical Department on their contact number:  011 978 6221. This costs around R793.43  including VAT per person.
Moreover, also complete and sign up for the following documents: Registration Form, Student Training Agreement, Terms and Conditions, SAA Security Clearance Indemnity Form, Valid ID, and Matriculation Certificate.
Step 2: Submit these documents to South African Airways
Send all the documents listed above to their email address: cabincrewtraining@flysaa.com
After being approved, you will have a reserved seat for their training course. You can submit until 10 working days before the starting date of the training course as long as there are available seats. Furthermore, South African Airways only accommodate 18 learners in every course
Step 3: Complete your payment
You will receive an email regarding the cost of the training course as well as the information about the SAA Bank Account where you can send your payment. To confirm your slot from the reservation, you will have to pay the amount until the 14th day upon receiving the email. Failure to do this will cancel your reservation details.
Once you have sent this to their bank account, send them proof of payment to the same email address. You will also receive a reply of confirmation regarding your reservation which you need to bring on the first day of training.
Step 4: Complete the SAA (South African Airways) Training Course
Completion of the Training Course will not guarantee that you will be hired as a flight attendant. That's why you have to do your best and practice before the training program starts. You can see the full details regarding the outline of the course on their website: https://www.flysaa.com/about-us/leading-carrier/cabin-crew-training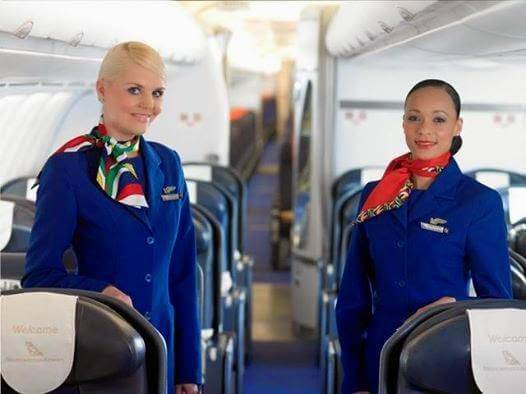 Salary & Benefits
Above average salary of  R 198 000 per year
Competitive life and insurance plans
Discounts and Vouchers to other stores, hotel accommodations, and rentals
Travel perks and packages to the employee and eligible family members
A healthy work  environment that promotes personal and career growth
Video: In-flight Simulation in SAA Training Program
In-flight duties surely have a lot of surprises. Watch this video of a drill conducted on a cabin crew training organized by South African Airways:
This video features a roleplay of the things flight attendants must do during emergencies. Throughout the video, they remained calm and coordinated. The flight attendants would always liaise with the pilot and wait for their instructions. They also led and demonstrated to the passengers how to correctly conduct the safety procedures. Regardless of the situation, flight attendants always prioritize the safety of the passengers. In fact, in real emergency events, they will be the last ones to leave the aircraft, once they have ensured the passenger's safety.
Photos: South African Airways Cabin Crew Uniforms
Check out these pictures of South African Airways crews so you can see what they look like in uniforms:
Frequently Asked Questions
Here are some common questions and answers about the job requirements as a cabin crew for South African Airways:
1. What is included in my payment for the training course?
It is inclusive of all the training materials, modules, equipment, assessments and the SACAA Theory Exam Fee. However, it will not reimburse your Medical Certificate and will not cover your expenses, accommodation and meals all throughout the training period
2. How much does the training program cost?
The average payment for the Training course costs around  R15,200.00, per person, also inclusive of the VAT.
3. How many learners can South African Airways accommodate during the training period?
Only 18 reservations are available per training period. In addition, applicants can still submit their documents as long as there are reservations available/
4. What languages should I learn when applying as a flight attendant?
When applying for this job position in South African Airways, you should at least be fluent in both spoken and written English. If you are multilingual, then you are more than welcome to apply.
5. What are the lessons included in the training program?
There will be theoretical and practical courses included in the program. The course outline will include safety and emergency procedures, aviation medicine, in-flight service training, customer service, and also a theory examination.
Summary
The whole application process to becoming a flight attendant in South African Airways revolves around the training program organized by SAA itself. Firstly, you will have to obtain all the documents and certifications including a Medical exam and submit all these to their email address.
You can confirm your reservation by paying the amount quoted by the airline. Furthermore, only 18 learners will be accommodated each training period. Lastly, if you have aced and completed the program successfully, you will be hired as a flight attendant in South African Airways.