Since its establishment in 2011, TAR Aerolíneas already becomes a key figure in Mexico as one of the leading regional airlines. Its main goal is to interconnect remote and urban communities in Mexico and become a flagship company in regional aviation. To achieve this objective, TAR Aerolineas will be needing a committed team of flight attendants who can take care of the passengers while the airline continues its expansion.
Also Read: Tips in Creating the Perfect Resume to Land You a Job as a Cabin Crew
They are looking for candidates who have the attentiveness and physical stamina to fulfil the role of a flight attendant. Most importantly, applicants must be able to display genuine empathy and cultural sensitivity and awareness towards the passengers. Always remember that a flight attendant who smiles genuinely also brightens the atmosphere on board.
List of Requirements and Qualifications to Become a TAR Aerolineas Flight Attendant
A passionate flight attendant, ready to fulfill all her obligations, is key to excellent customer service for an airline company. Specifically, TAR Aerolineas is looking for a flight attendant candidate who meets the qualifications below:
Valid Passport
Authorization to travel on all routes and destinations served by TAR Aerolineas
Flexibility to work on a varied schedule, holidays, overnights, and on-call duties
Ability to work independently and synergistically with others
Physical endurance to walk and not sit down for a long period
Normal BMI and weight proportionate to height
Ability to pass medical assessments
Clean criminal record
Mentally and physically capable of accomplishing all tasks assigned
Proficient in English and Spanish in both verbal and written form
Good health conditions both mentally and physically
Professional appearance and manners
Excellent swimming skills with or without the aid of a floatation device
Proximity to the assigned base or willingness to relocate
Physical strength to stow baggage, push carts and operate exit doors
Basic computer skills
Ability to accomplish reports aside from in-flight duties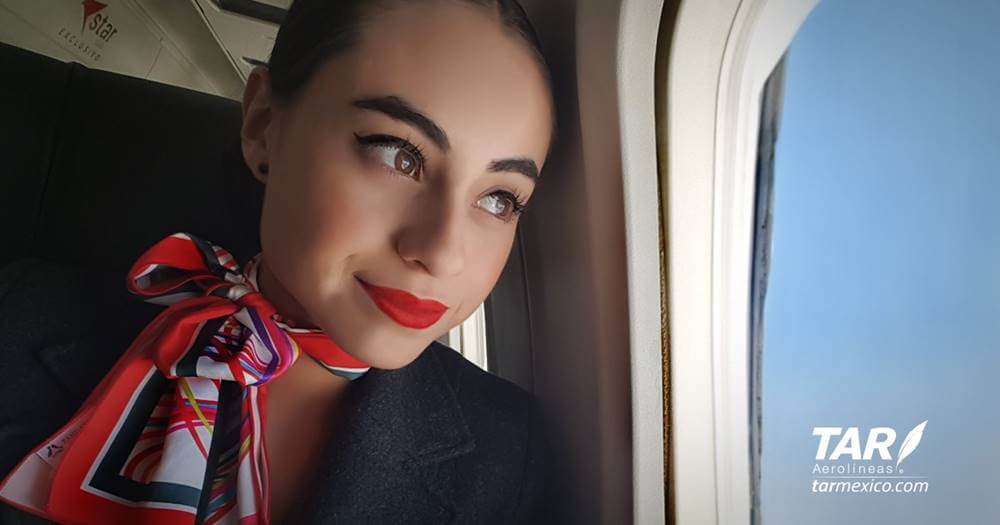 Application Process
Step 1: Prepare a copy of all the necessary documents.
Obtain a digital and physical copy of the documents that the recruiting team needs, including a valid passport, medical certificate, diploma, cover letter, and CV or resume.
Step 2: Submit a copy of the documents online.
Visit TAR Aerolineas' website so you can be updated with their latest job postings or hiring events. here – https://vuelos.tarmexico.com/
Be mindful that your professional portfolio will be TAR Aerolineas' initial basis in selecting their flight attendant candidates. Also, do not falsify or sugarcoat any information you give as this will lead to further problems as you move forward in the application procedure.
Step 3: Ace the interviews and exams.
Upon receiving a confirmation from TAR Aerolineas, you will have to participate and ace scheduled digital and physical interviews. They will also have to ensure that every candidate is in good mental and physical health so a medical examination is also necessary.
Step 4: Complete the flight attendant training program.
A flight attendant training program will equip the candidates with all the skills and knowledge necessary for them to prepare for the job position. This will include both theoretical and practical courses where the candidates can learn from the basics of aviation and customer service to safety procedures.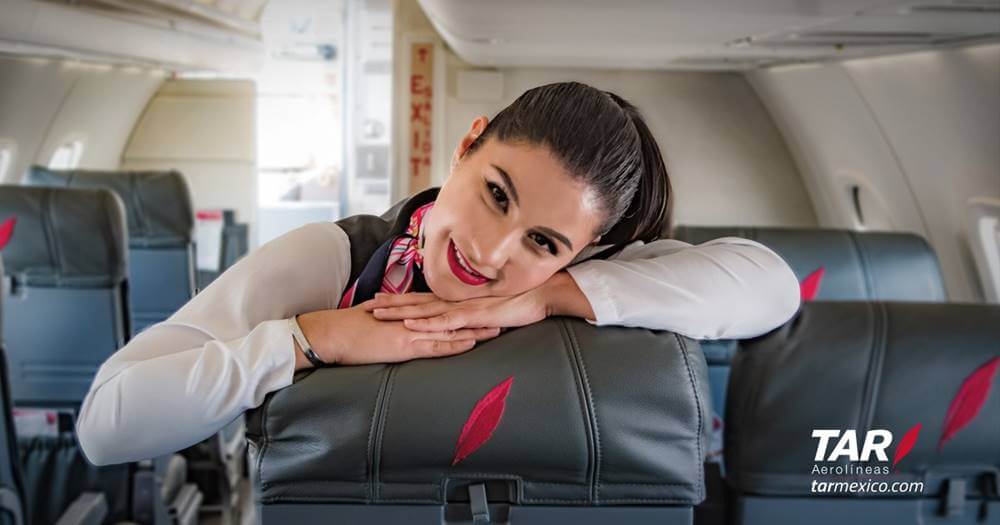 Salary & Benefits
Above average salary of MXN 22,499.00 per month
Travel packages and perks
Free flights with TAR Aerolineas
Travel perks for eligible family members of the employee
Competitive Medical and Life insurance
Healthy work environment
Career and international opportunities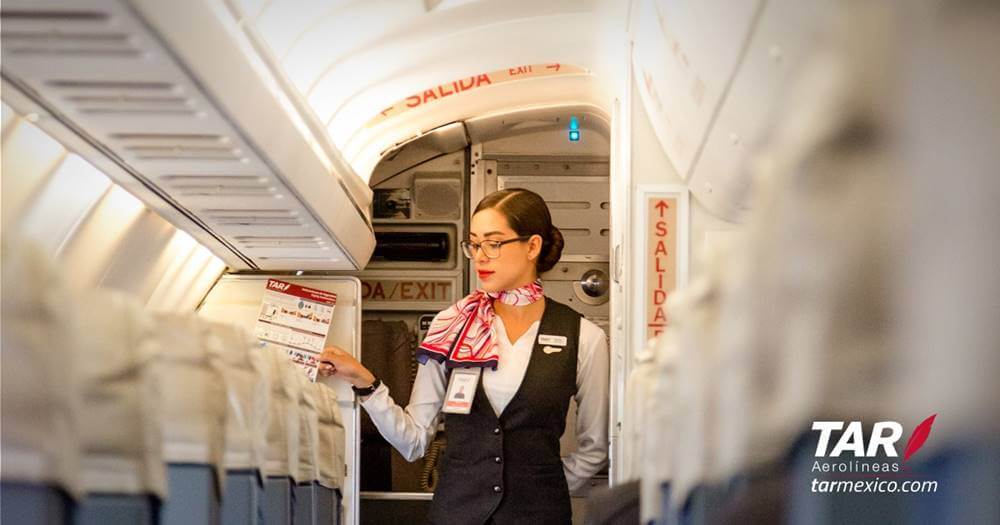 Video: What makes TAR Aerolineas a unique airline?
What determines an airline's performance quality is the extent to which they care for their customers. Watch this video to discover TAR Aerolineas' commitment when it comes to customer service:
Before anything else, TAR always makes sure that every passenger seated on board has a lingering smile on their face throughout their flight. This is their main determination to become one of the major air travel providers, connecting the North to South of Mexico and vice versa. Moreover, what makes their commitment stronger is their passion for flying and also promoting tourism in the country. Regardless of the reason, business, leisure or going home to their loved ones, TAR Aerolineas assures that they will arrive safely and bring home a pleasant flight memory.
Photos: TAR Aerolineas Cabin Crew Uniforms
Check out these pictures of TAR Aerolineas crews so you can see what they look like in uniforms:
Frequently Asked Questions
1. Does TAR Aerolineas accept flight attendants with tattoos and piercings?
Yes, as long as it will not be visible while wearing the cabin crew uniform. In addition, any hairstyle and make-up style should still reflect the professionalism of the flight attendants.
2. Does TAR Aerolineas accept applicants from other countries?
Yes, TAR Aerolineas are happy to welcome different candidates from other nationalities. They believe that there is an advantage and richness in a work environment where multiculturalism and inclusivity thrive.
3. What are the tasks assigned to flight attendants during their in-flight duties?
Provide excellent customer service to the passengers
Demonstrate safety procedures and protocols
Prioritize and ensure the customer's safety during emergencies
Answer all inquiries from the customers
Ensure the cleanliness of all equipment used during the flight
Serve meals and beverages from the Tar Aerolineas menu
Assist passengers and give priority to those with special needs, the elderly, and pregnant women
4. What are the aviation services provided by TAR Aerolineas?
The airline company offers scheduled flights across 24 multiregional routes across Mexico such as destinations to Hermosillo, Juarez City, Culiacan, and Chihuahua.
5. What other languages do TAR Aerolineas require their flight attendants to learn?
Since the airline company is based in Mexico, all applicants regardless of their nationality should be fluent in both Spanish and English. Moreover, multilingualism is also a plus.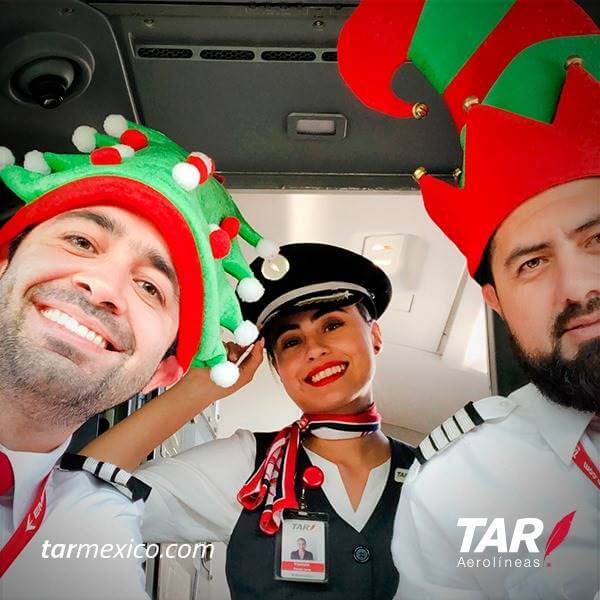 Summary
When applying as a flight attendant in TAR Aerolineas, you should first prepare the documents that they will need and submit them to their website. Afterwards, you will be invited for a series of interviews and assessments to evaluate your skills and qualifications.
Don't forget to dress and act professionally and at the same time bring your authentic self and smile. Lastly, you will have to undergo a flight attendant training program to ensure that every candidate is fit knowledgeable enough to start their career in TAR Aerolineas.