Batik Air Malaysia, formerly known as  Malindo Air, is a new Malaysian airline founded in 2012, and began operations in 2013. Its primary base is at Kuala Lumpur International Airport, with a fleet size of 45 aircraft and covering more than 43 destinations worldwide. The airline maintains a network of scheduled passenger flights across Malaysia and has expanded its network to regional destinations in Indonesia, Thailand, Bangladesh, India, Singapore, Nepal, Sri Lanka, Australia, and Pakistan.
Also Read: How to Answer: Tell Me About a Time You Dealt with a Difficult Customer
Batik Air Malaysia is proud to provide its clients with affordable rates, on-time flights, and superior service both on the ground and in the air. Their team of committed cabin staff members made all of this possible. Batik Air Malaysia has equipped its flight attendants to ensure that they can handle and manage challenging circumstances on board.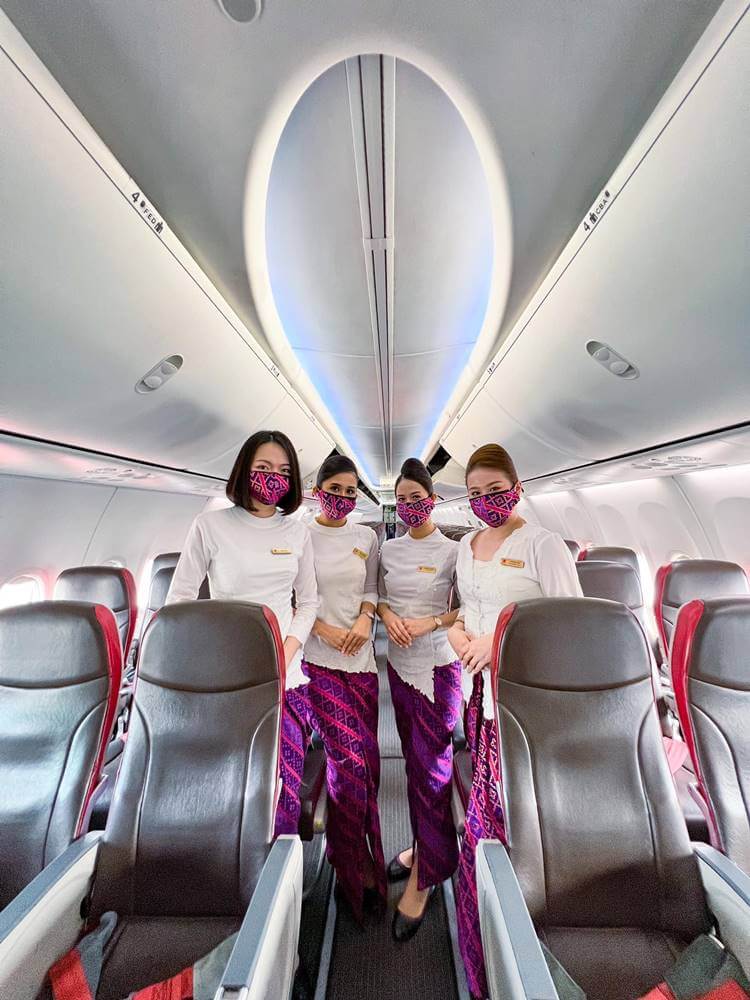 List of Requirements and Qualifications to Become a Batik Air Flight Attendant
They are always on the lookout for people with a genuine desire to help others and work together. As they continue to expand, Batik Air is seeking for individuals who can bring new ideas to the table. You should apply if you share the same enthusiasm and have the following qualities:
Malaysian National
At least 157 centimeters in height
At most 60kg weight
Must have passed the SPM with a passing grade in both English and Bahasa Malaysia
Bilingual (Malay and English) in both verbal and written
Proficiency in other languages is helpful.
No obvious body modifications, such as tattoos or piercings.
Ability to interact with others and express oneself effectively
Good health overall both physically and mentally
Physical endurance to swim up to 50 m
Willingness to dedicate oneself to the tasks and responsibilities assigned by Batik Air Malaysia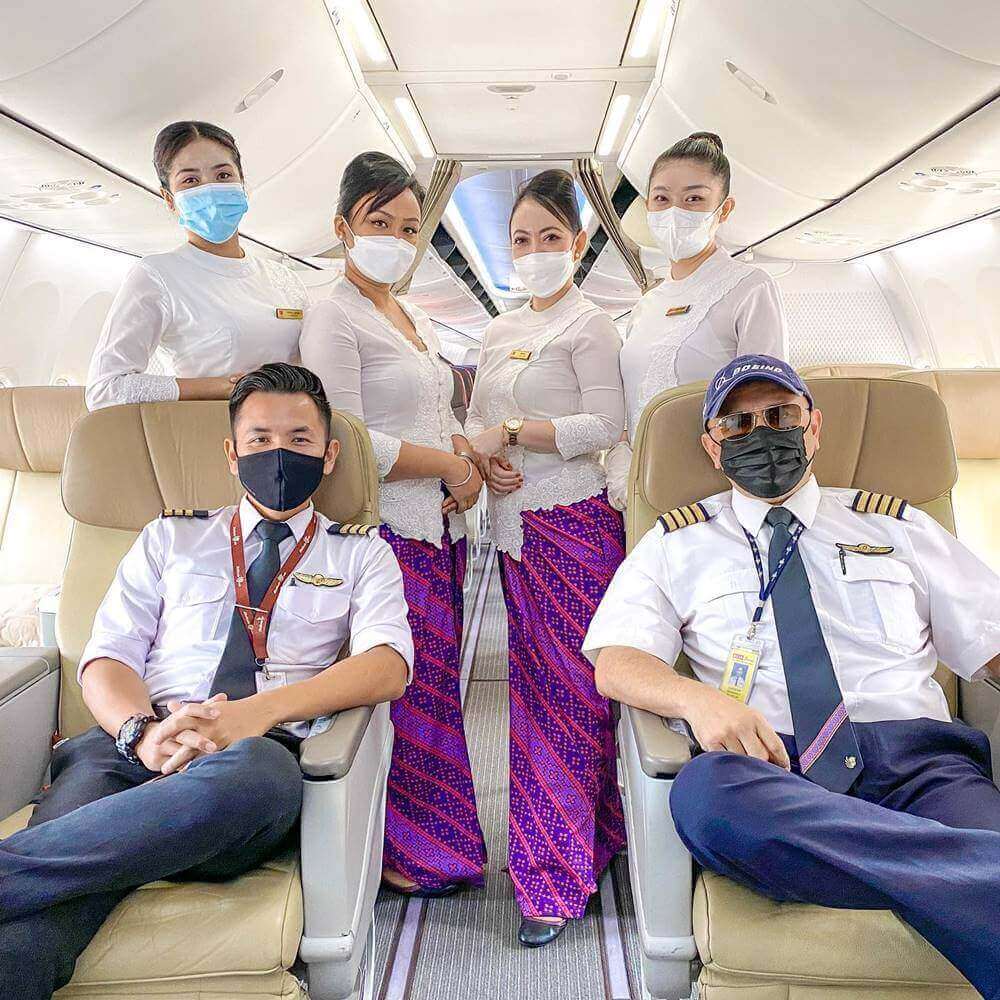 Application Process
Step 1: Obtain all the required documents
Prepare everything you need, not only for the online application but throughout the whole employment process. Get your passport, visa, diploma, and medical certification ready, photocopy of the NRIC, copy of the most recent full-body picture,  letter of release from the prior employment, and original and photocopy of the SPM, as well as a cover letter explaining why you are fit for the role.
Step 2: Send Batik Air Malaysia your application
After completing step 1, send an email to hr@malindoair.com if you're interested in working as a flight attendant for the company.
You must also be patient and wait for their response. You may also visit their career website from time to time to be updated on their latest job offerings.
Step 3: Pass the interviews and medical assessments
Mastering the answers to the typical flight attendant interview questions is a great first step in preparing for the job. Also, make sure that you don't have any chronic illness that requires continuous medication. Remember that Batik Air Malaysia will examine the good medical and criminal background of their employee before proceeding with the training program.
Step 4: Complete the Batik Air Malaysia Flight Attendant Training program
Initial training focuses on the specifics of each aircraft type, including its safety features and typical procedures. Then, the candidates get a thorough theoretical and practical education on the airline's safety and emergency protocols. They also receive extensive training in the case of a decompression (a drop in cabin pressure) or emergency landing on water or land. These are both potentially life-threatening incidents that must be handled quickly and without hesitation.
Alternatively, you can visit their Career Page here: https://www.malindoair.com/contact-us/career.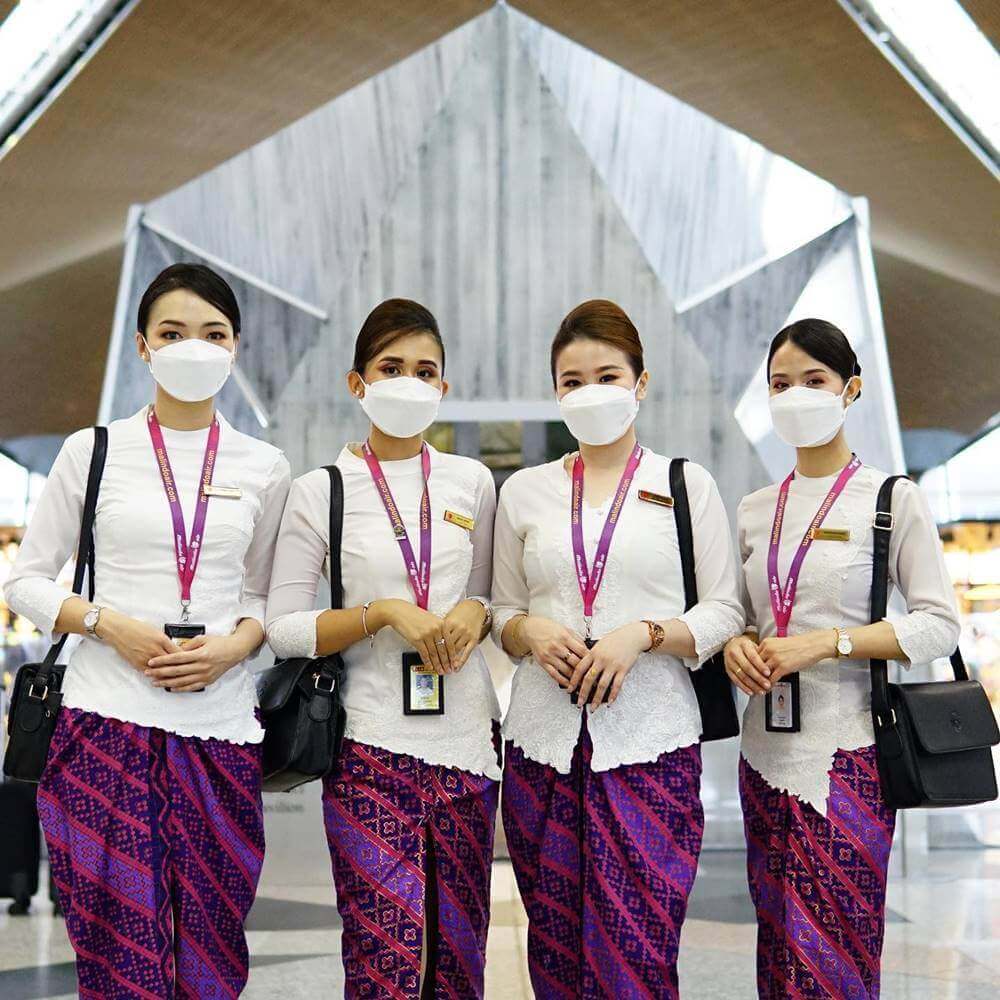 Salary & Benefits
Competitive monthly salary of MYR 1,200
Sick leave
Overtime pay
Life and Medical Insurance
Flexible work shifts
Travel perks and benefits for the flight attendants and their loved ones
Opportunities to explore other cultures and meet different people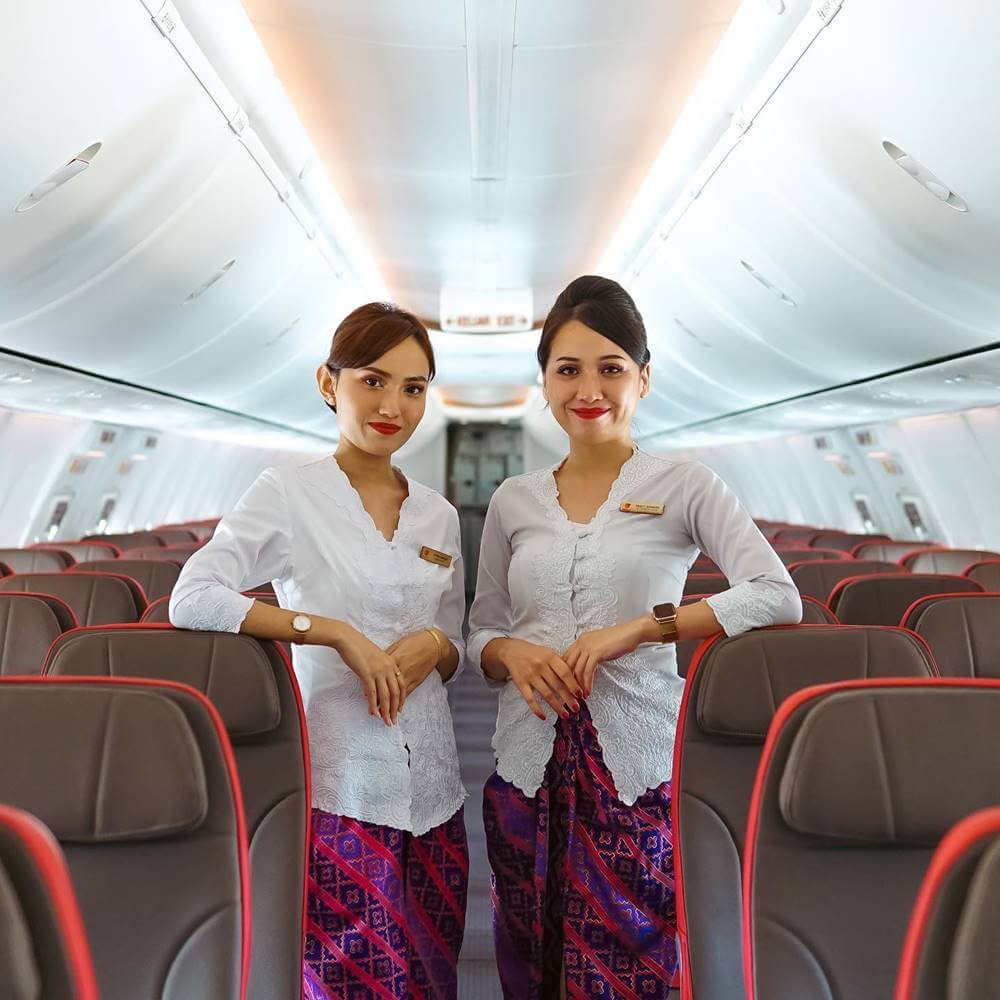 Video: Batik Air Malaysia Interview Experience
Watch this insightful video of a flight attendant applicant reviewing what their interview is like at Batik Air Malaysia:
The vlogger disclosed that Batik Air Malaysia is very strict when it comes to their maximum weight which is 60kg and a minimum height of 157 cm. Applicants who do not meet this standard are often rejected or asked to come back again. Batik Air Malaysia will also check the applicant's grooming and professional appearance as well as their make-up. Braces are also not allowed and will be asked to remove them once the candidates are hired. After the grooming check, they proceeded with the interview. They were asked basic questions such as "tell me about yourself". They were also strictly observed on how they answered questions and even how they seat.
Photos: Batik Air Malaysia Cabin Crew Uniforms
Check out these pictures of Batik Air Malaysia crews so you can see what they look like in uniforms:
Frequently Asked Questions
Here are some common questions and answers about the job requirements as a cabin crew for Batik Air Malaysia:
1. Can I cover my tattoos and piercings during in-flight duties?
Batik Air Malaysia strictly prohibits candidates to have any visible piercings and tattoos. In addition, they do not allow the wearing of additional clothing to hide the body modifications.
2. What languages are required to learn when applying as a flight attendant at Batik Air Malaysia?
Batik Air Malaysia requires that all of their candidates are fluent in Malay and English before proceeding with your application. If you are fluent in other languages, then you are more than welcome to apply as a flight attendant.
3. What are the duties and responsibilities assigned to flight attendants?
Guarantee cabin safety under the Commander's ultimate authority and accountability
Maintain a comprehensive understanding of Flight Attendant emergency procedures, as outlined in the Safety Emergency Procedures Manual
Being accountable to the Commander for implementing the pertinent procedures and emergency exercises in the case of an emergency
Reporting to the SFA/Commander any occurrence that may have jeopardized the operation's safety
Acquainted with Batik Air Malaysia aircraft galley equipment, catering stowage equipment, and passenger amenity equipment, as well as their functioning
Always maintain good etiquette and proper grooming
4. What is the minimum height and maximum weight required?
All flight attendants must be at least 157 cm tall without shoes on and weigh no more than 60 kg.
5. Do they accept applicants from other nationalities?
Batik Air Malaysia is specifically looking for qualified Malaysian nationals to apply for the flight attendant job position.
6. Where should I relocate once I am hired?
Once you are hired, you will need to relocate near their headquarters in Petaling Jaya, Selangor, Malaysia.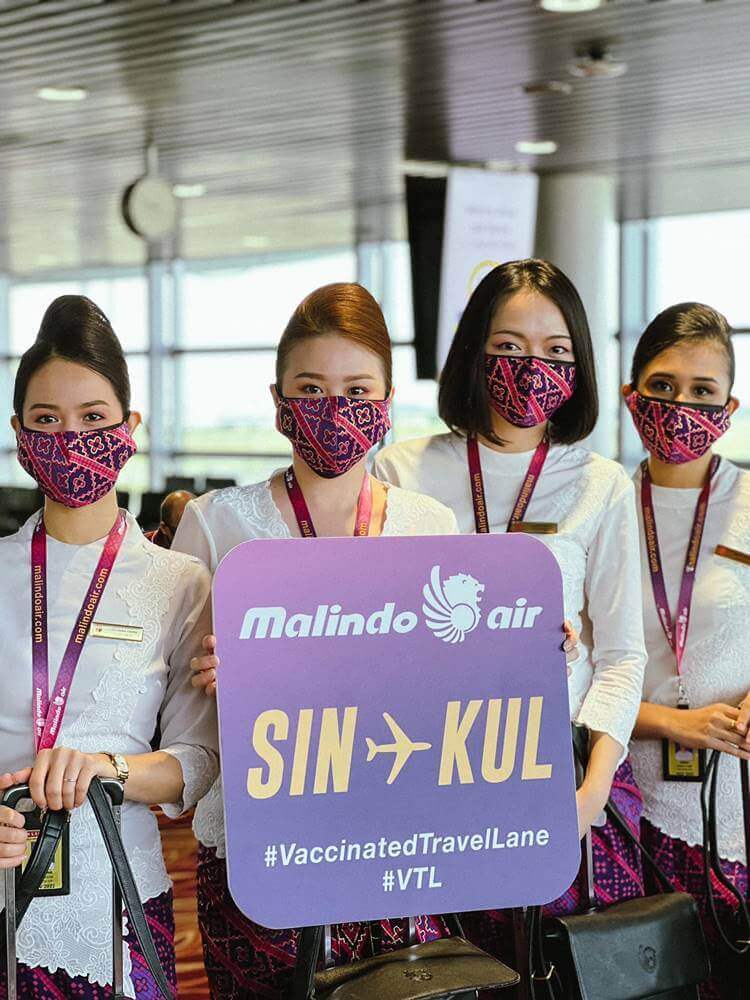 Summary
The mission of Batik Air Malaysia is to provide each client with the greatest experience possible. This is only achievable if every member of their staff, especially flight attendants, works tirelessly to continuously help passengers and assist with their needs.
Before advancing to the next round of the application process, they make sure that all applicants are highly sociable and accommodating.
In addition to that Batik Air Malaysia also arranges a rigorous and intensive training program that will prepare its flight attendants for all of the possible circumstances on board.