Czech Airlines is a modern European airline that offers pleasant and flexible services. They adhere to safety and high-quality standards, drawing a significant experience for each passenger. Its long legacy as a carrier was founded in 1923. Czech Airlines is one of the world's five oldest airlines. A founding member of the International Air Transport Association (IATA) and have been a member of the SkyTeam Partnership, a worldwide airline alliance, since 2001.
Also Read: 9-Day Trip to Greece: Athens, Santorini, and Milos
If you're reading this to feed your heart with positivity and successfully get a job inside Czech Airlines, then keep reading. Flight attendants are responsible for their passengers' comfort, but there is much more to this profession. Here are the things you need to get it done successfully.

List of Requirements and Qualifications to Become a Czech Airlines Flight Attendant
Must be at least 19 years old.
Must be a European citizen.
High School diploma or equivalent certificate.
No criminal history.
Must pass BMI test and fall between the 19 – 24.9 range.
Must be in good health so that it does not interfere with their work.
No piercings other than the ears (for women)
No visible tattoo
Must be fluent in English because the Czech Republic is an international airline.
Must pass Aptitude tests, Psychological testing, and other health examinations.
Main Duty:
It is required of a Czech Airlines flight attendant to be enthusiastic. Each person boarding or exiting the airplane should be greeted energetically yet warmly.
Another duty of a Czech Airlines FA is to cater to the needs of the passengers from the minute they step into the aircraft. They will make certain that they are seated comfortably in their designated seats. Pay careful attention to passengers with special requirements, such as the elderly, those in wheelchairs, persons with impairments, and others who may be unable to function normally.
Ensure passengers' safety and security. Before the plane takes off, you need to undertake safety and security measures for any possible emergencies.
FAs provide customers with food and drinks during flights.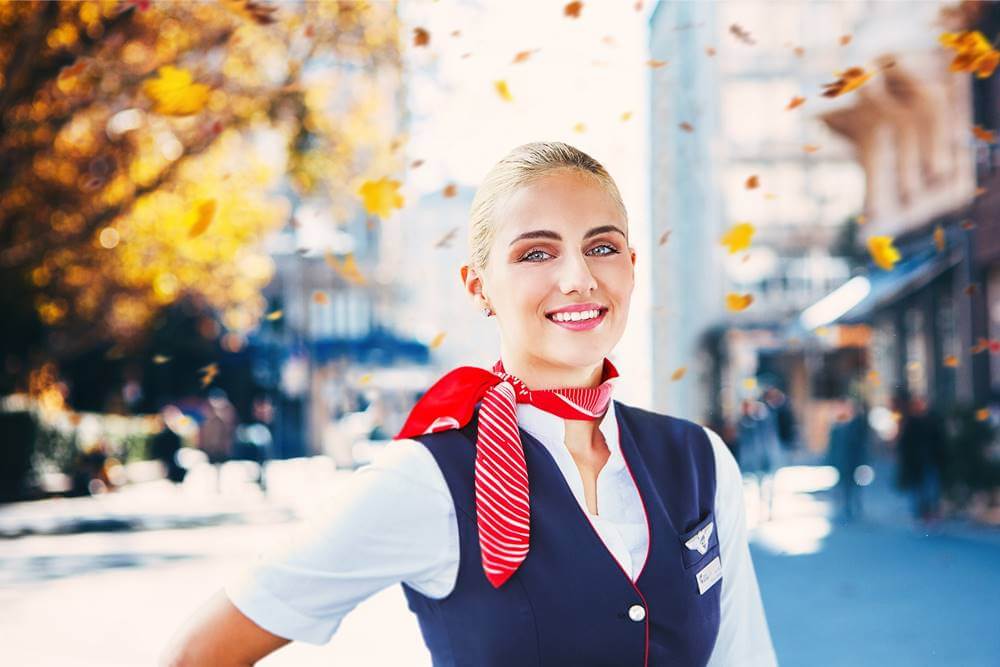 Application Process
Smart Wing Airline is a Czech Airlines partner firm that provides individuals with the option to work as flight attendants for Czech Airlines. You can contact them by sending an email to smartwings@teamio.eu with your requirements.
If you want to work as a flight attendant, you can apply on Czech Airlines' official website.
Step 1: Check your resume and documentation. Keep yourself updated regarding new updates from the airlines because their requirements might change from time to time.
Step 2: Submit your CV here at smartwings@teamio.eu.
Step 3: Please wait for confirmation. Depending on the company's policies, it could be an email or a letter. Call. Check your email and keep your lines active.
Step 4: Make every effort to prepare for an interview. Interviews are required as part of every job application. While you wait for your confirmation, you can conduct research for the company and prepare.
Prepare Document Requirements
A résumé or curriculum vitae (CV) is required for all job applications. It is a summary of who you are and what you are capable of accomplishing.
Passport
Full Body and Passport Size Photos
Cabin Crew Attestation- This ensures that you have the skills and credentials required by the European Union Aviation Safety Agency. To confirm that you were evaluated and met the requirements for employment as a flight attendant.
Vaccine Card- To maintain health safety, all candidates must have CoVid-19 vaccination cards.

Salary and Benefits
Czech Airlines offers a pay range of 19,500 CZK to 67,500 CZK on average for its Flight Attendants. This figure covers the costs of lodging, transportation, and benefits for flight attendants. The more experience you have, the greater your salary will be.
Video: Czech Airlines – Hands
https://youtube.com/watch?v=_Zb3ReCbMXc%3Fversion%3D3%26rel%3D1%26showsearch%3D0%26showinfo%3D1%26iv_load_policy%3D1%26fs%3D1%26hl%3Den-US%26autohide%3D2%26wmode%3Dtransparent
If you want to see how airlines handle all the processes from booking to boarding, here is the perfect video presentation for you. This is from Czech Airlines, they show how the booking process is being handled, the very keen inspection of every aircraft's body parts, and of course the duties and responsibilities of flight attendants before and after the flight.

Photos: Czech Airlines Cabin Crew Uniforms
Check out these pictures of Czech Airlines crews so you can see what they look like in uniforms:
Frequently Asked Questions
Here are some common questions and answers about the job requirements as a cabin crew for Czech Airlines:
1. What languages are required of flight attendants?
The majority of Czech Airlines flight attendants speak Czech and other European languages, but English is also required as one of the requirements.
2. Is there a minimum height for Czech Airlines flight Attendants?
There is no minimum height requirement; nevertheless, to become a Czech Airlines FA, you must pass the BMI test with a score between 19 and 24.9.
3. Do I need a college diploma to work for Czech Airlines as a flight attendant?
No. Completing secondary education is enough, just like on any other airline. Though you need to pass extra examinations such as aptitude tests, psychological testing, and health exams.

Summary
Czech Airlines was founded in 1923 and is one of the world's five oldest airlines. With its own identity, it continues to service its consumers and ensure that they are aware of societal changes. As a result, they are one of Europe's most modern airlines, offering low-cost and courteous service while maintaining high-quality standards and safety. The fact that they are a founding member of the Air Transport Association attests to the high quality of their services.
An international association dedicated to ensuring that airlines adhere to globally recognized safety, environmental, efficiency, and security standards. If you want to become a part of one of the oldest running airlines in the world Czech Airlines, prepare yourself with your CV and other documentation and start the process.