Are you looking for a career change? Do you love to fly and meet new people? If so, becoming a flight attendant may be the perfect job for you! In India, there are many opportunities to become a flight attendant with many airlines. In this post, we will explain to you how to become a flight attendant in India. Keep reading to find out more!
Also Read: How to Answer: What Makes You a Good Flight Attendant?
India is a vast and varied country, with a rich culture and history. As a result, it is no surprise that Indian airline flight attendants must be able to provide a high level of customer service. In addition to being well-versed in the culture and customs of India, they must also be able to speak Hindi and English fluently. They must be able to deal with difficult customers, as well as manage the often hectic pace of Indian airports. However, the rewards of the job are significant. Flight attendants in India have the opportunity to travel to all corners of the country, and they are often treated with great respect by passengers. As a result, being a flight attendant in India can be an immensely rewarding experience.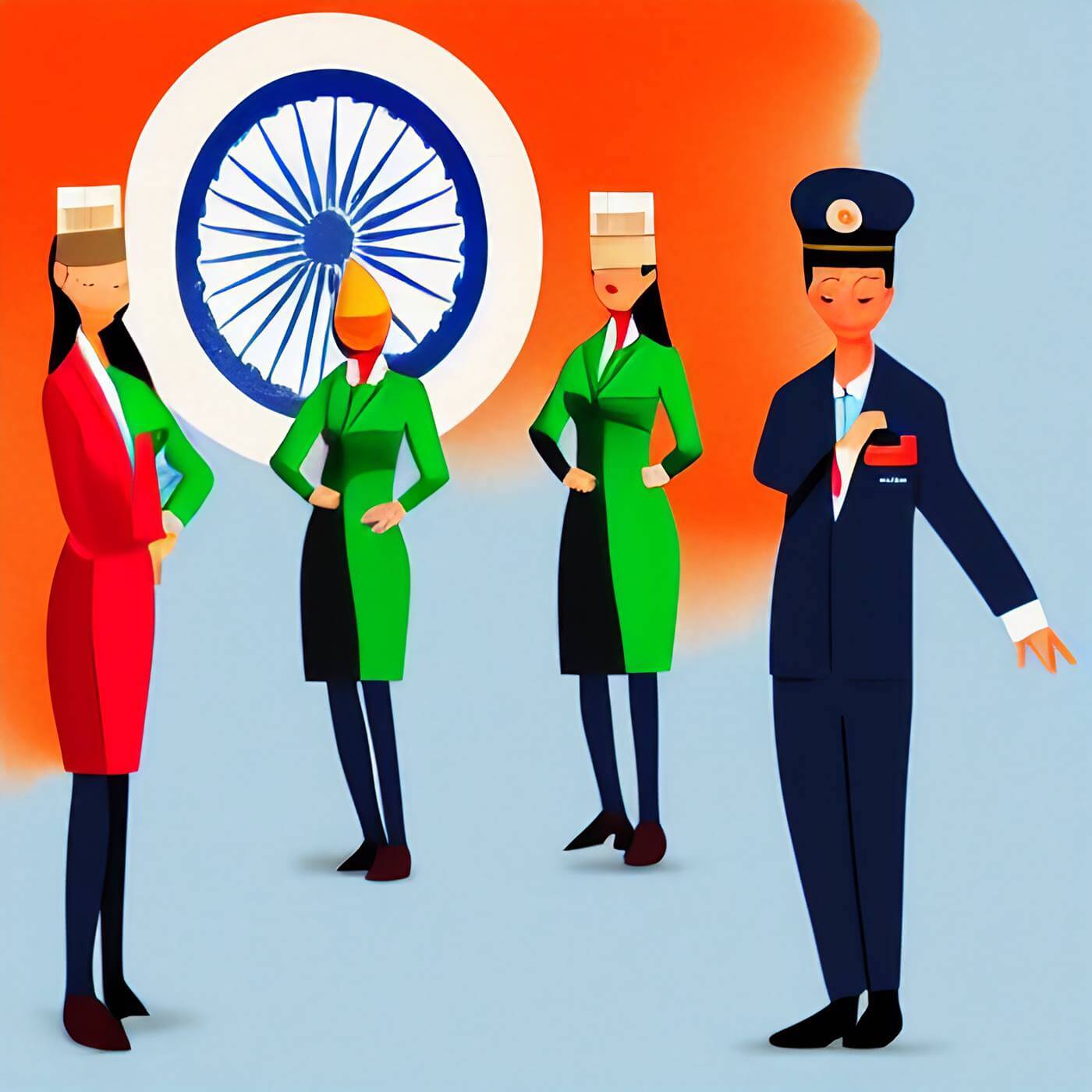 List of Airlines in India to Work as a Flight Attendant
IndiGo
Go First
Alliance Air
TruJet
Also Read: Do Cabin Crew Clean Toilets? Do Flight Attendant Clean Lavatories?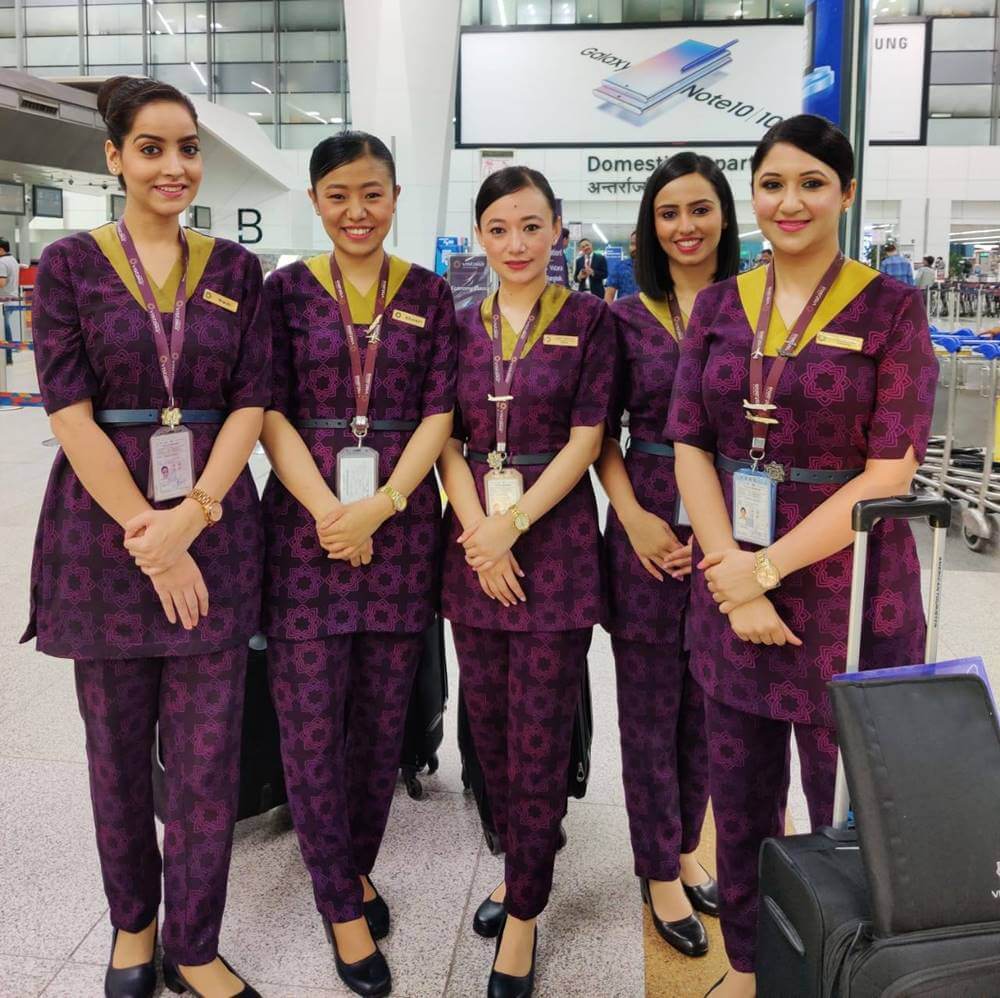 What are the Requirements of a Flight Attendant Job in India?
Becoming a flight attendant is an exciting and glamorous career choice. But before you can start your new life 35,000 feet in the air, there are some requirements you'll need to meet. Here is a list of what you need in order to become a flight attendant in India:
1. You must be at least 18 years old.
2. You must have completed 10+2 from a recognized university or institution.
3. You must be proficient in English and Hindi.
4. You must have a pleasant personality and a positive attitude.
5. You must be willing to relocate anywhere in India or abroad.
6. You should not have any visible tattoos while in uniform.
7. You should be physically fit and able to swim at least 25 meters unassisted.
8. You should not have any fear of heights.
9. You should not have any medical conditions that would restrict your ability to do your job (e.g., diabetes, heart conditions, etc.).
10. Finally, you will need to pass a background check conducted by the airline you are applying to work for.
Once you have met all of these requirements, you can begin the process of applying for flight attendant positions! Start by visiting the website of the airline(s) you are interested in working for and submit an online application. Good luck!
Also read: Paris Layover Guide: Best Things To Do In 24 Hours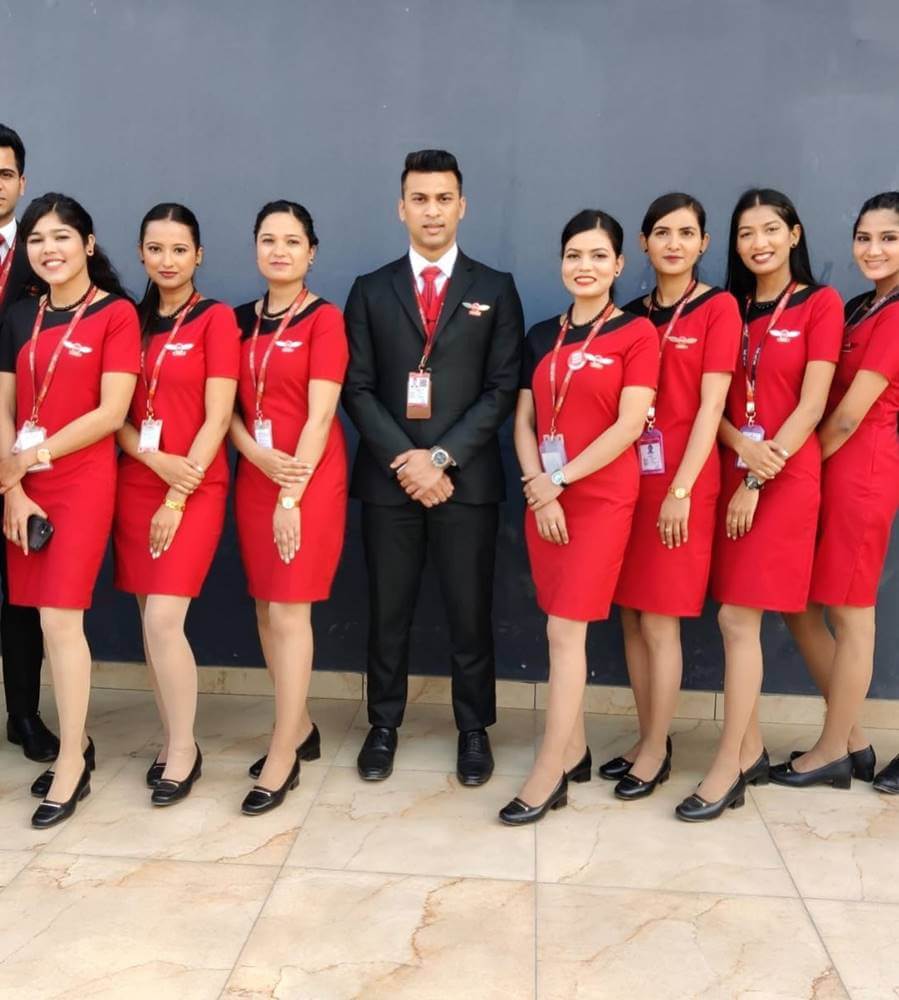 Steps to Apply for a Cabin Crew Job in India
If you're interested in becoming a flight attendant, this step-by-step guide will show you exactly what you need to do. Just follow these simple steps and you'll be on your way to joining the ranks of India's aviation professionals.
1. Choose an Airline
The first step to becoming a flight attendant is choosing an airline. There are many different airlines in India, each with its own requirements, benefits, and drawbacks. Do some research and decide which airline is right for you. Keep in mind that larger airlines usually have more stringent requirements, but they also tend to offer better pay and benefits.
2. Meet the Basic Requirements
Once you've chosen an airline, make sure you meet the basic requirements for being a flight attendant. Most airlines in India require applicants to be between 21 and 27 years of age, although some may consider applicants who are older if they have experience in customer service or a related field. You will also need to have a high school diploma or equivalent, although some airlines may require additional education such as a college degree.
3. Submit your Application
Once you've ensured that you meet all of the necessary requirements, it's time to submit your application. Start by filling out an online application form you can usually find these on an airline's website. Once your application has been received, you will likely be contacted for an interview. This is your chance to show off your people skills and demonstrate why you would make a great flight attendant.
4. Complete Training
If you are successful in your interview and are offered a position as a flight attendant, congratulations! The next step is completing training. This usually takes place at an airline's training center and can last anywhere from 4 to 8 weeks. During training, you will learn everything from safety procedures to emergency protocols to customer service skills. Once you have successfully completed training, you will be ready to begin your new career as a flight attendant.
Becoming a flight attendant is a great way to see the world while enjoying many benefits such as free or discounted travel. If you're interested in joining the aviation industry, just follow these four easy steps and you'll be on your way. Good luck!
Also read: How to Answer: Tell Me About a Time You Dealt with a Difficult Customer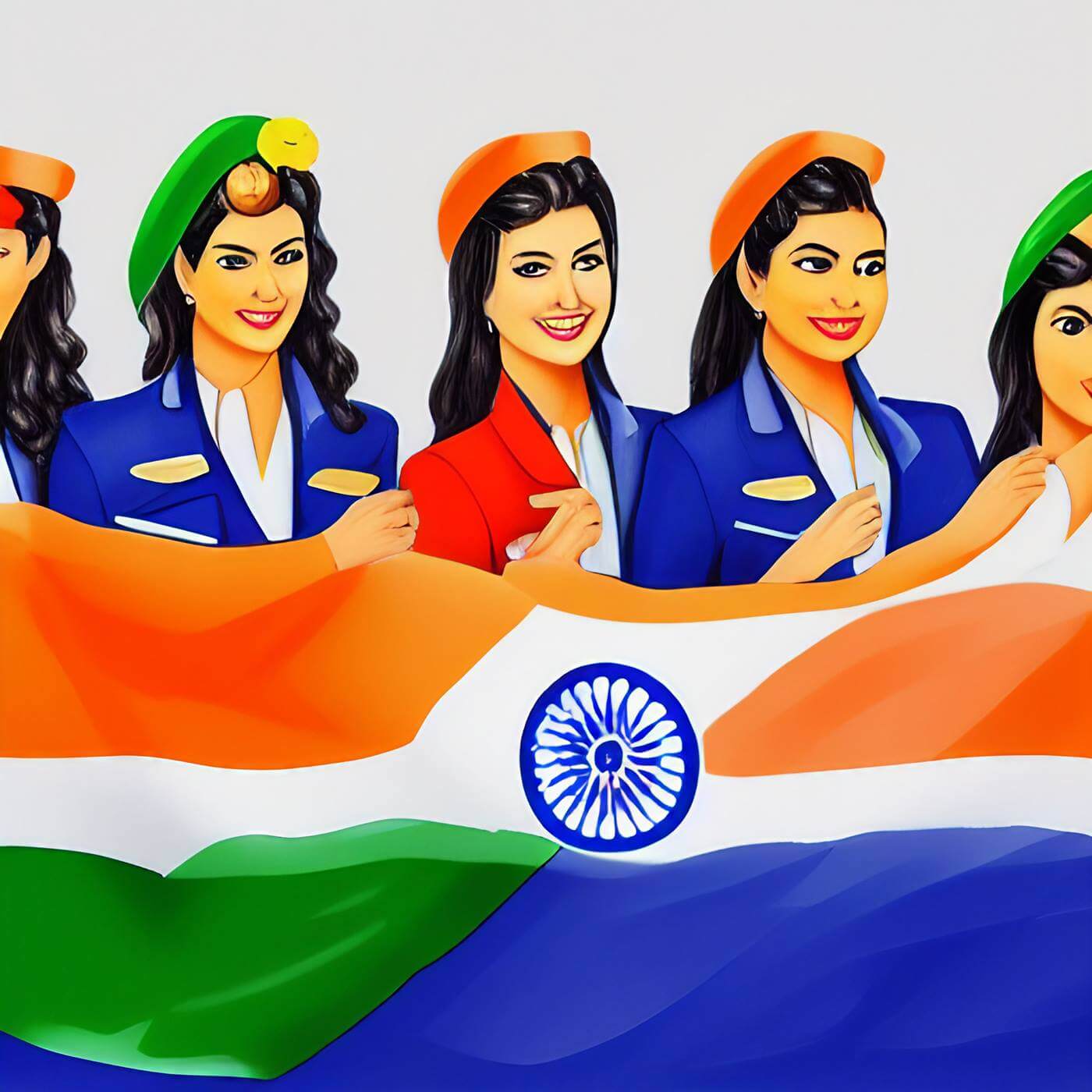 What is the Salary of a Flight Attendant in India
The salary of a flight attendant in India can vary depending on the airline. However, the average monthly salary is approximately Rs. 40,000.
If you are considering a career as a flight attendant, you may be wondering what the job is really like. In this section, we will take a look at some of the perks of the job that you may not have considered. From free travel to flexible hours, there are many perks to pursue a career as a flight attendant. Read on to learn more!
1. Free or discounted travel – One of the biggest perks of the job is that you can often fly for free or at a heavily discounted rate. If you love to travel, this can be a great way to see the world on a budget. Moreover, many airlines offer free or discounted travel for family and friends of employees, so you can share your love of travel with your loved ones.
2. Flexible hours – Another perk of being a flight attendant is that the hours are often very flexible. If you have a family or other commitments, this can be a great way to pursue a career while still being able to maintain a good work-life balance. Flight attendants often have the opportunity to bid on their desired schedule, so you can make sure that you are getting the hours that work best for you and your lifestyle.
3. Free or discounted lodging – In addition to free or discounted travel, many airlines also offer free or discounted lodging for their employees. This perk can be especially valuable if you are looking to take advantage of free or discounted travel but do not have anywhere to stay when you reach your destination.
4. Unique experiences – One of the best things about being a flight attendant is that no two days are ever the same. You will get to meet people from all walks of life and learn about new cultures and traditions. No matter how many times you fly, there will always be something new and exciting to experience.
Also read: How to Answer: What are Your Strengths?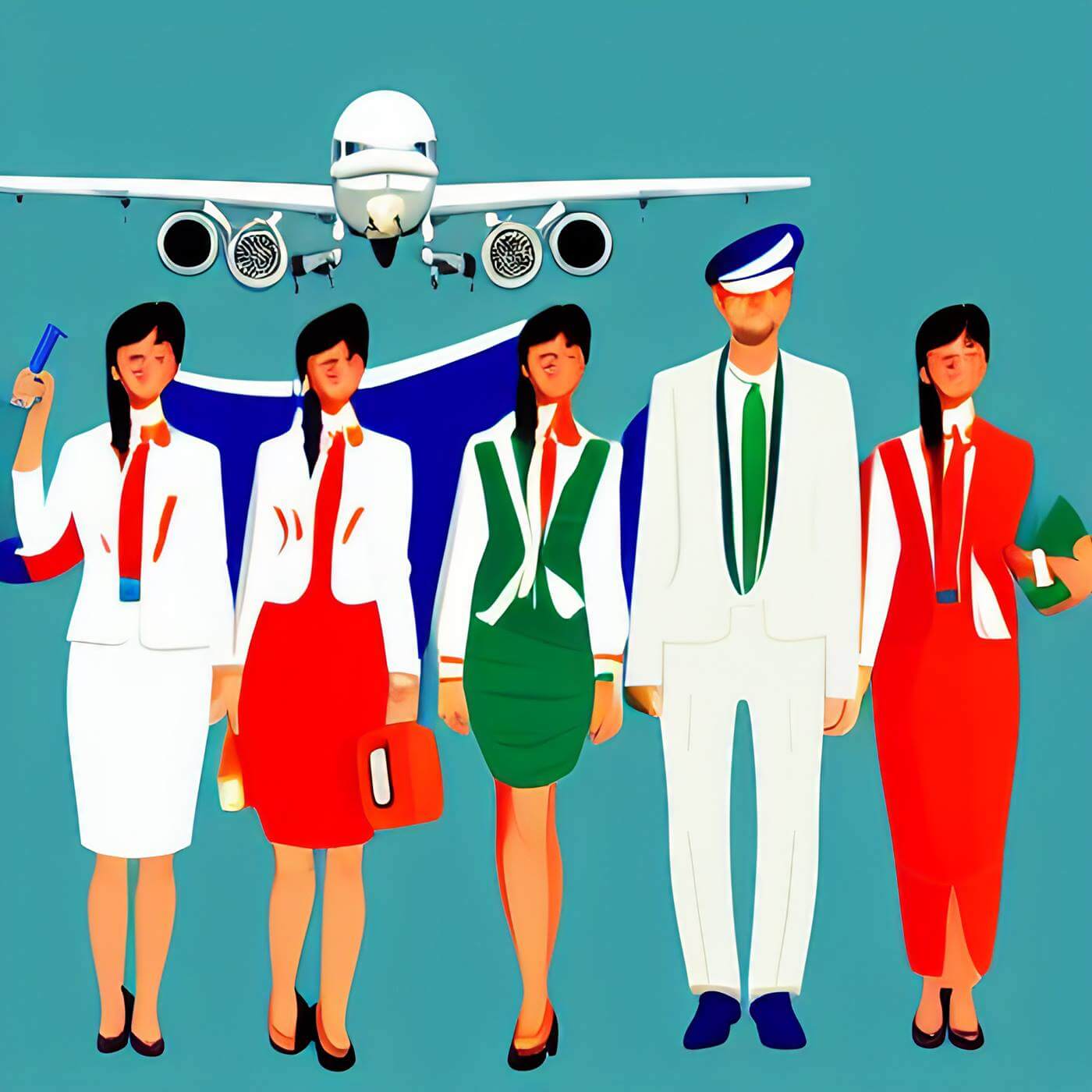 Summary
As you can see, there are many perks to being a flight attendant in India! Whether it is the opportunity to travel for free or at a discount, the flexible hours, or the unique experiences, there are many reasons to consider pursuing this career path.
So if you love to travel and are looking for a flexible job with great benefits, becoming a flight attendant might just be the perfect option for you!