Vistara is a joint venture between Tata Sons Private Limited and Singapore Airlines Limited (SIA), TATA SIA Airlines Limited is the name under which the company is registered, so don't get confused when applying for a Flight Attendants position in Vistara. The story goes like this, In 2013, two legendary brands, Tata Sons and Singapore Airlines, decided to fulfill a long-cherished shared dream of providing distinguished flying experiences to Indian air travelers. Both the Tata Group and Singapore Airlines were firm believers in the Indian aviation sector's growth potential.
Also Read: How to Answer: Tell Me About a Time You Dealt with a Difficult Customer
If you are interested in applying as a Flight Attendant, Vistara airline has bit numerous of requirements for aspirants. Everything that you need to become Vistaras's next FA is written here. So if you are now ready to take the challenge and at the same time grab the opportunity of becoming Vistara's new Flight Attendant, here's what you need to do.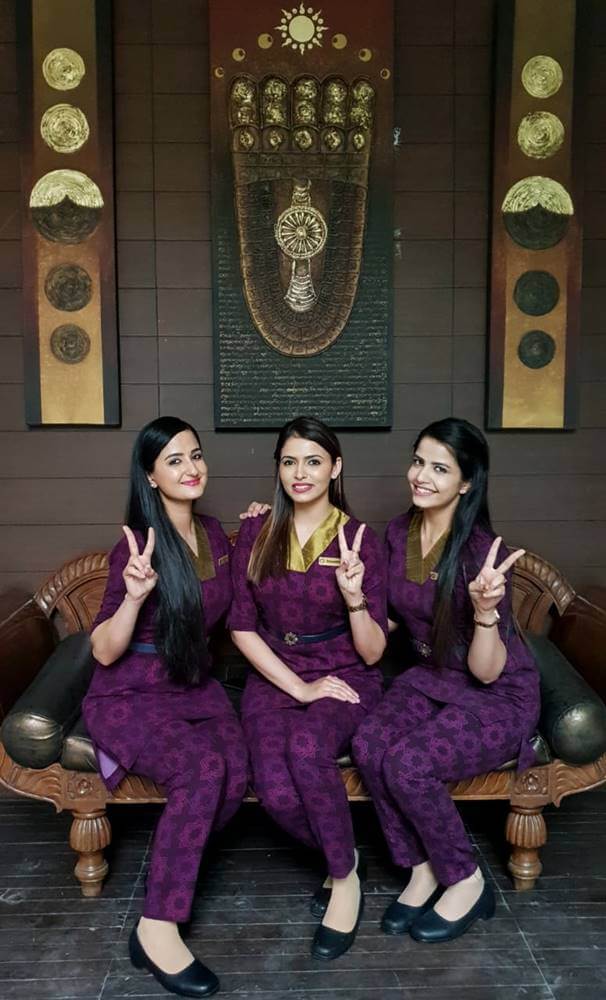 List of Requirements and Qualifications to Become a Vistara Flight Attendant
The minimum age to apply is 18 years, while the maximum is 27 years old.
You must be an Indian Nationals with Valid Passport, PAN Card and Aadhar Card.
You must have (10+2), with minimum 60% score in class 12th.
Must be fluent in English and Hindi language.
Your Height must be 155 cm for females and 170 cm for males.
Minimum Education – 10+2 (Class 12th), with minimum 60% in 12th (only for freshers),
Prior experience as Cabin Crew is preferred.
For experienced Cabin Crew, Vistara requires 2 years of experience at the time of application.
Recognize cultural differences.
Recognize Individual needs.
Represent Vistara in a professional manner.
Maintain up to date knowledge of current safety & security requirements.
Maintain knowledge of service procedures & company policies.
Duties and Responsibilities:
Checks safety equipment to ensure their availability and functionality.
Prior to take-off, passengers are given safety demonstrations.
Ensure that passengers adhere to safety procedures in order to avoid hazards in flight.
Assist passengers in emergency situations by performing first aid and providing instructions for emergency evacuations.
Check the availability of required food and beverages, as well as in-flight amenity items, as part of pre-boarding tasks.
Boarding customers, greeting and directing them to their seats, assisting with the stowage of carry-on luggage, and, if necessary, serving welcome drinks
Prove meal and beverage service, including drink preparation, food heating/plating, food distribution, and post-service collection
Providing for the comfort of customers by distributing identified amenities as specified in guidelines or on a request basis.
Make reports about the flight.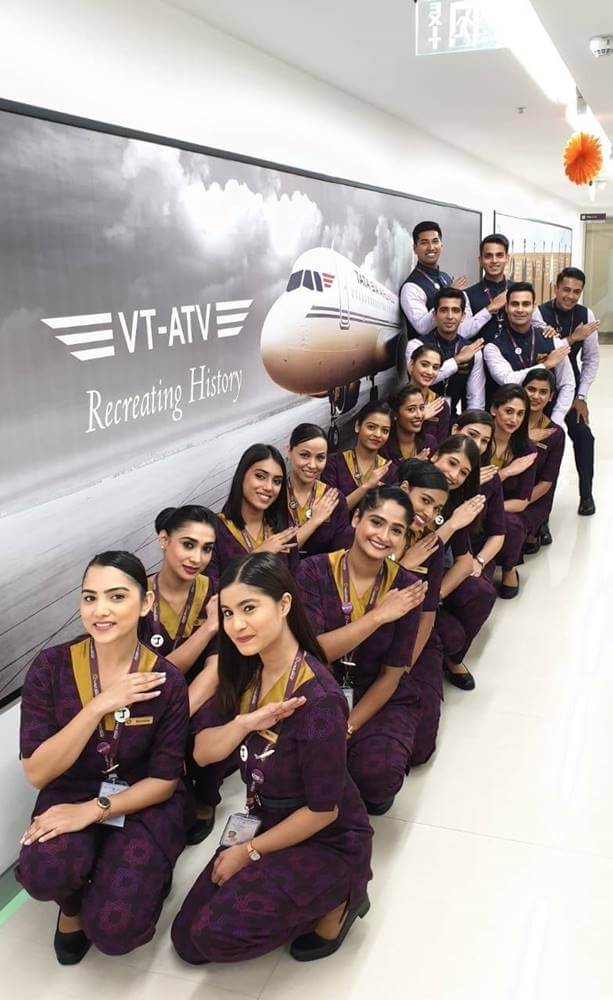 Application Process
Step 1: To apply for a Cabin Crew position at Vistara, you need to go directly to their website. You can go here:  https://www.airvistara.com/in/en
Step 2: At the bottom part of the home page click on "Careers" then you will see the list of vacancies available. Click on "Cabin Crew" and choose your desired location.
Step 3: If you already have an account, you can just input the username (email address) and password. If not, register by clicking "Create an account"
Step 3: Now, if you are logged in to your Vistara account, just follow the procedure for the application.
Step 4: Prepare all the requirements or documentation needed for your application ahead of time. When completing an online application for Cabin Crew position, make sure to provide true and correct details about yourself. Double check your details before submitting the form.
Step 5: Once shortlisted, they will notify you through call or email. So, keep your lines up and always check for their message.
Step 6: You need to pass the initial interview so you can proceed to the next phase of the hiring process.
Note: There are people disseminating fake letters of employment/offers in the name of Vistara – TATA SIA Airlines Ltd. Any such offers or solicitations should be ignored. All job applicants at Vistara are being selected based on their merit and the values they uphold, and the airline do not accept payment for the recruitment process.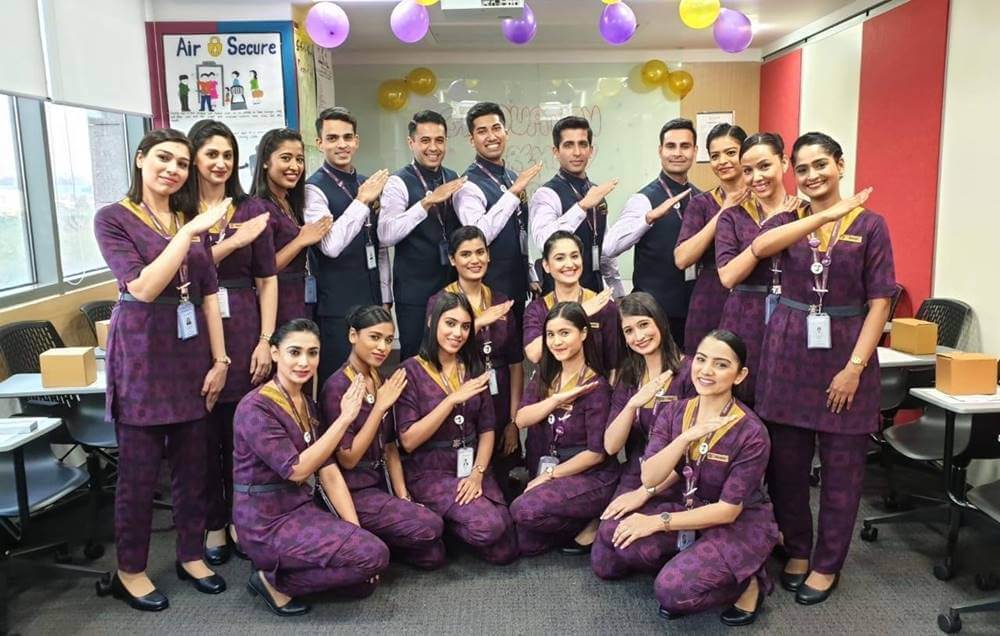 Salary and Benefits
The average Vistara Cabin Crew salary in India is 6.2 Lakhs per year for employees with 1 to 8 years of experience. Cabin Crew salaries at Vistara range from 4.8 to 8.0 lakhs per year. Salary estimates are based on 59 salaries submitted by Vistara employees.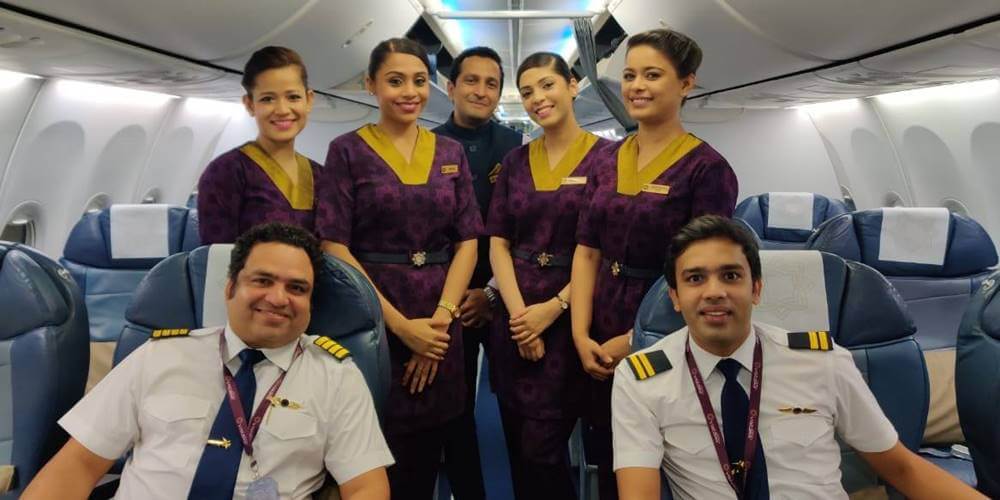 Video: How To Crack Vistara Cabin Crew Interview – All Rounds Explained
This video will give you some tips on how to handle each interview phases at Vistara. All rounds were explained to make it more clear to candidates for higher chances of getting a Cabin Crew job inside Vistara. Watch and get some tips!
Photos: Vistara Cabin Crew Uniforms
Check out these pictures of Vistara crews so you can see what they look like in uniforms:
Frequently Asked Questions
Here are some common questions and answers about the job requirements as a cabin crew for Vistara:
1. Do I need to have Cabin Crew experience in order to get qualified?
You need to have 2 years experience working as a Cabin Crew if you are applying as an "Experienced" . But if you are a newbie and has no experience in the said industry, you are still welcome to apply. And if you work as an FA before, it will be an advantage.
2. Do they hire Male Cabin Crews?
Yes, Vistara hire both Male and Female cabin crews.
3. What is the BMI range requirement?
For Females it should be 18 to 22, and for Males 18 to 25.
4. What are the language requirements?
You need to be proficient in English and Hindi language.
5. Is there a maximum age for Cabin Crews?
Yes, the maximum age for both male and female cabin crew applicant is 27 years old.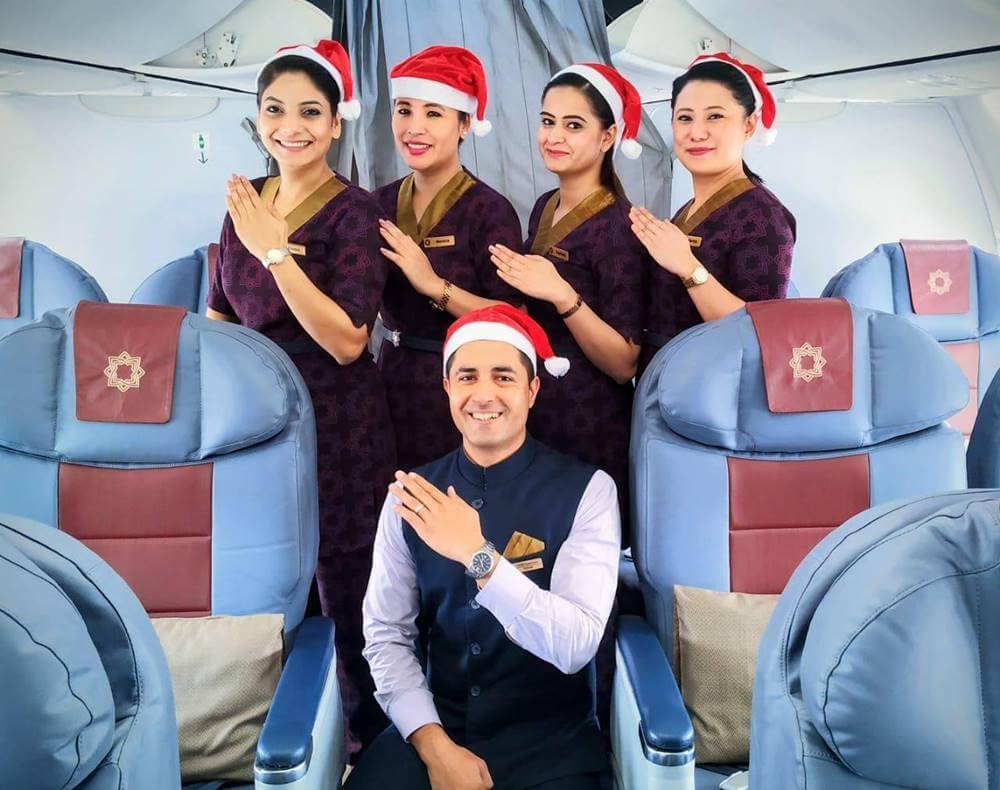 Summary
Vistara provides a very nice ambiance not just for their passengers but also for employees inside the plane. The Cabin Crews are multi-cultural, young, fun, and enthusiastic about everything in Vistara. For excellence, they prioritize creating a strong family-like bond that enjoys work and spends time together doing fun things. If you want to join this fun and excellent fleet, grad your things and send your application now.