China Southern Airlines Co., Ltd. is the largest airline in China headquartered in Guangzhou. It has the most developed route network and the highest annual passenger volume. They have 7 holding public air transport subsidiaries in Xiamen, Henan, Guizhou, Zhuhai, and other places, 21 branches in Xinjiang, Beibei, 21 domestic sales offices in Hangzhou, Qingdao, as well as Singapore, New York, and Paris.
China Southern Airlines' cultural character is "Sunshine China Southern Airlines," and its corporate mission is "connecting all parts of the world to create a better life." Its core values are "customer first, respect for talents, pursuit of excellence, continuous innovation, and loving return," and it vigorously promotes "diligence, pragmatism."
Also Read: How to Answer: What does excellent customer service mean to you?
China Southern Airlines is dedicated to establishing a world-class airline with global competitiveness. Entering this fleet could be both a challenging and rewarding experience due to its growing network. China Southern Airlines is always looking for talented and ambitious individuals to join its crew. The airline is committed to providing its employees with the necessary training and resources to help them succeed in their roles. If you are interested in a career with China Southern Airlines, this article is for you.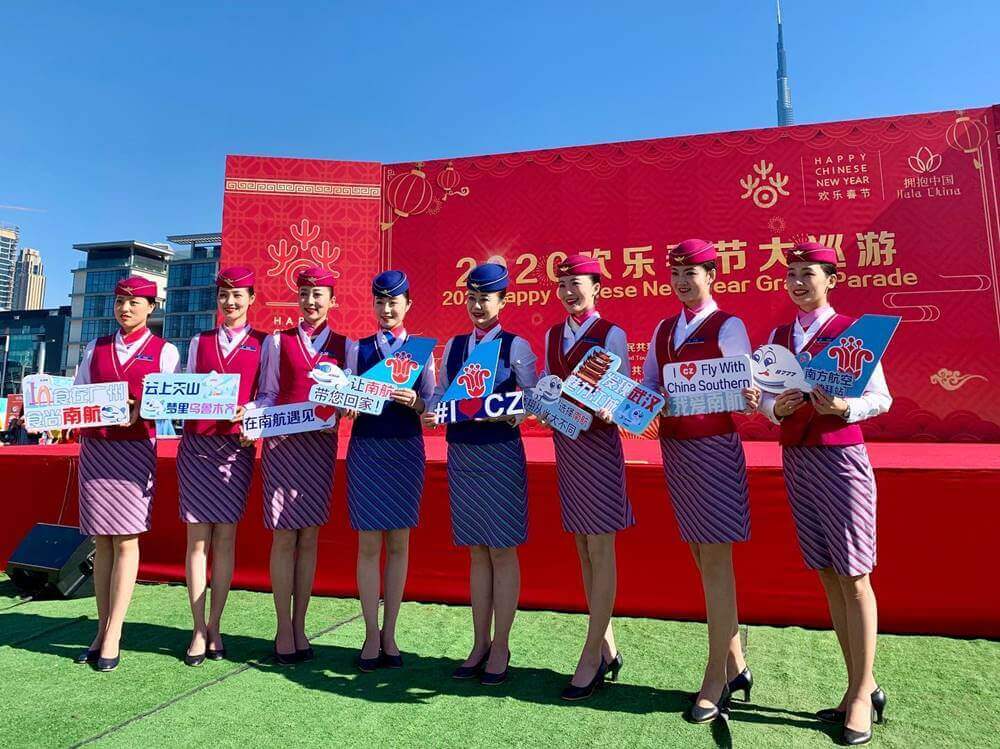 List of Requirements and Qualifications to Become a China Southern Airlines Cabin Crew
You must be single.
Legs must be in good standing shape (cannot be "X or O shaped")
Height must be proportional to your weight.
Swimming ability is required.
No eye glasses.
No visible scars.
Must have excellent customer service skills.
A passion for travel.
Willingness to follow all China Southern Airlines uniform standards.
Tattoos, body piercings, and teeth accessories are not allowed.
You must be energetic and proactive.
Must be tidy and presentable at all times.
Must have excellent self-control, resourcefulness, and the ability to handle stressful situations.
You must be in good health and have no serious medical conditions.
Willing to submit to medical test results.
Responsibilities:
Maintain and always prioritize safety.
Before the flight, demonstrate the appropriate emergency and safety response.
Create a pleasant and inviting environment for airline passengers.
Provide excellent client service.
Throughout the flight, assist guests in all their needs.
Serve meals and beverages to passengers on time.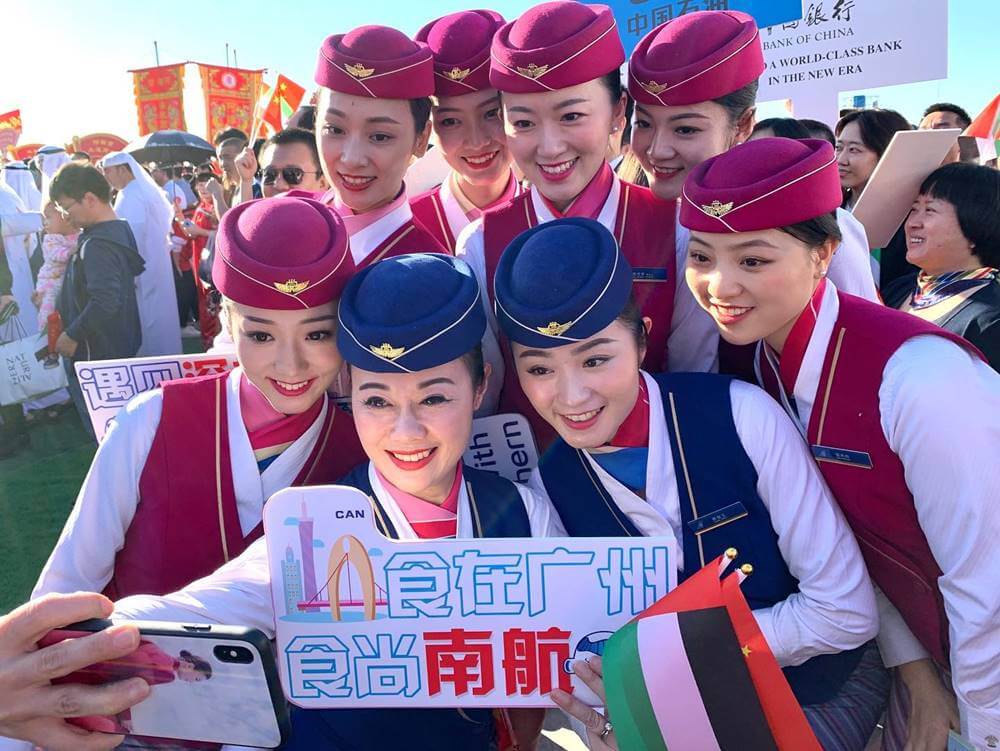 Application Process
Step 1: To get a job inside China Southern Airlines, you can visit its social media accounts for job postings. Their official page doesn't have a Career page ready. You can go here: https://web.facebook.com/CSAirGlobal/?_rdc=1&_rdr
Step 2: Go to their official Facebook Page and check if a Cabin Crew position is available. You can also send a message to their official website to ask if there is a job opening for Flight Attendants. You can go here: https://www.csair.com/cn/
Step 3: Prepare all the requirements or documentation needed for your application. When completing an online application for Cabin Crew position, make sure to provide true and correct details about yourself. Double check your details before submitting the form.
Step 4: China Southern Airlines is very strict when selecting the right applicant. Come on time, be presentable, learn more about the airline before interview.
Step 5: Once shortlisted, they will notify you through call or email. So, keep your lines up and always check for their emails. Avoid giving a contact number or email address that is not currently active.
Step 6: If you were shortlisted, expect for an interview. Prepare for it because you chances of getting hire will solely depend on the result of your interview and assessment.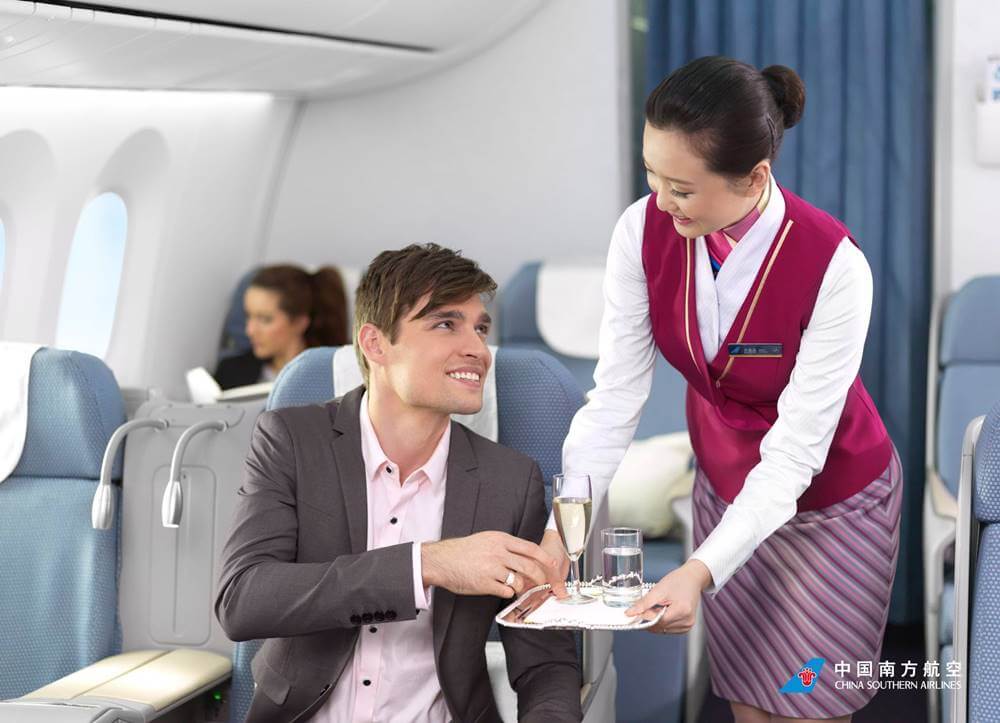 Salary and Benefits
In China, a Flight Attendant can expect to earn around 19,200 CNY per month. Salaries range from 9,390 CNY to 29,900 CNY. This is the average monthly salary, which includes housing, transportation, and other perks. Flight attendant pay varies greatly depending on experience, skills, gender, and location.
Video: Let's talk careers in Airlines!
This video shows a typical day in the life of China Southern fleet crew, which includes pilots, flight attendants, and maintenance engineers. Every employees inside the plane plays a very important role in providing safe and quality service. Watch the video and learn more about what a typical day turns a profession for years.
Photos: China Southern Airlines Cabin Crew Uniforms
Check out these pictures of China Southern Airlines crews so you can see what they look like in uniforms:
Frequently Asked Questions
Here are some common questions and answers about the job requirements as a cabin crew for China Southern Airlines:
1. I don't know how to swim? Will they still accept me as a Flight Attendant?
Though airlines give swimming classes during training, you still need to have the ability to swim before applying. Swimming skills save lives during emergencies that's why airlines require it.
2. I just resigned from another airline last month, can I apply immediately to China Southern Airlines?
Some airlines set a applicable period of time prior to your resignation from other company. You can ask directly to their website before applying.
3. Is there a background check?
Every airline conduct background checks on succeeding applicants before they enter the final phase of the recruitment process. This is to ensure that future FAs doesn't have previous or existing criminal records.
As long as the tattoo can be hidden under the uniform without the need of concealer or makeup, many airlines consider it.
5. Is China Southern Airlines very strict with their FA applicants?
Honestly, they are very keen in choosing the right candidate for an FA position. They believe that the best FA will reflect their company's standing.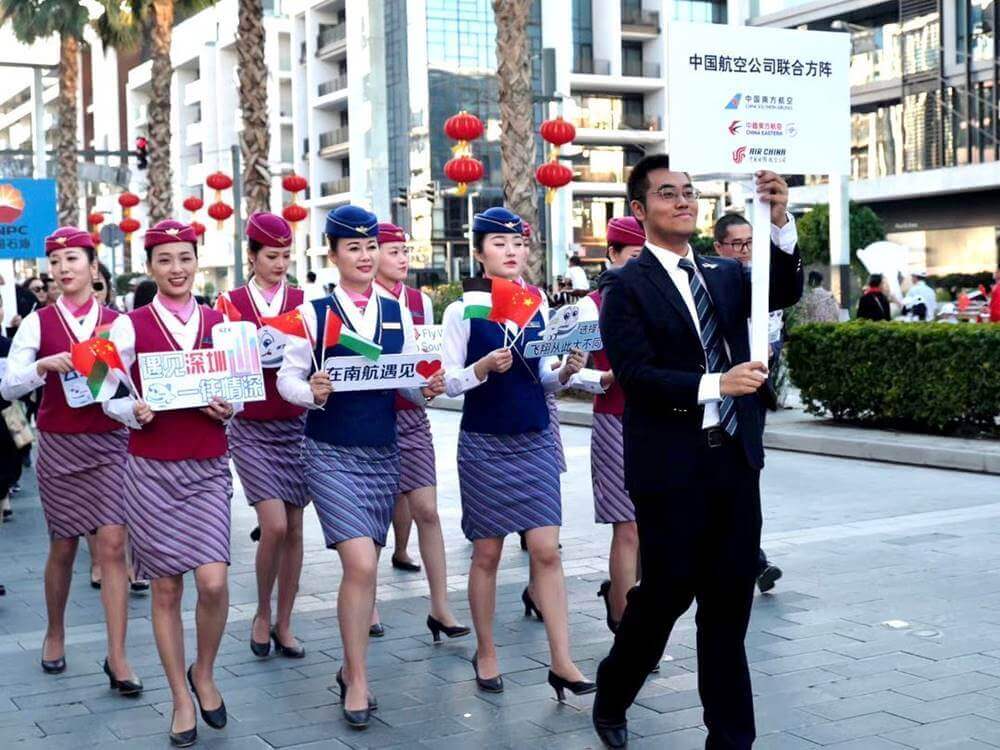 Summary
China Southern aspires to be a world-class service brand with "affinity and finesse," and is dedicated to providing passengers with a consistent and quality service. The China Association for Quality awarded China Southern the national "Customer Satisfaction Benchmarking" enterprise twice in 2017 and 2020, and obtained the AAA-level certification, the highest level of market quality credit. In 2018, it has received the "World's Most Outstanding Progressive Airline Award" as an SKYTRAX "four-star airline."
If you want to work in a remarkable airline in China, CSA will be the best fleet. This is the largest airline in China and also one of the most well-established airline at the moment in the said country.