Modern in-flight WiFi and entertainment systems are provided by Italia Trasporto Aereo Airways (ITA Airways) formerly known as Alitalia Airlines to improve the travel experience of its customers. The airline offers constant connectivity so that customers can work remotely or stay in touch with loved ones during the flight. The entertainment system also provides a huge selection of films, TV shows, music, and games to keep passengers occupied while traveling.
Italia Trasporto Aereo Airways, commonly known as ITA Airways, is a prominent Italian airline that operates both domestic and international flights. With its headquarters in Rome, ITA Airways has established itself as a reliable and efficient carrier, offering a wide range of services to cater to the needs of its passengers. The airline prides itself on its modern fleet of aircraft, exceptional customer service, and commitment to safety.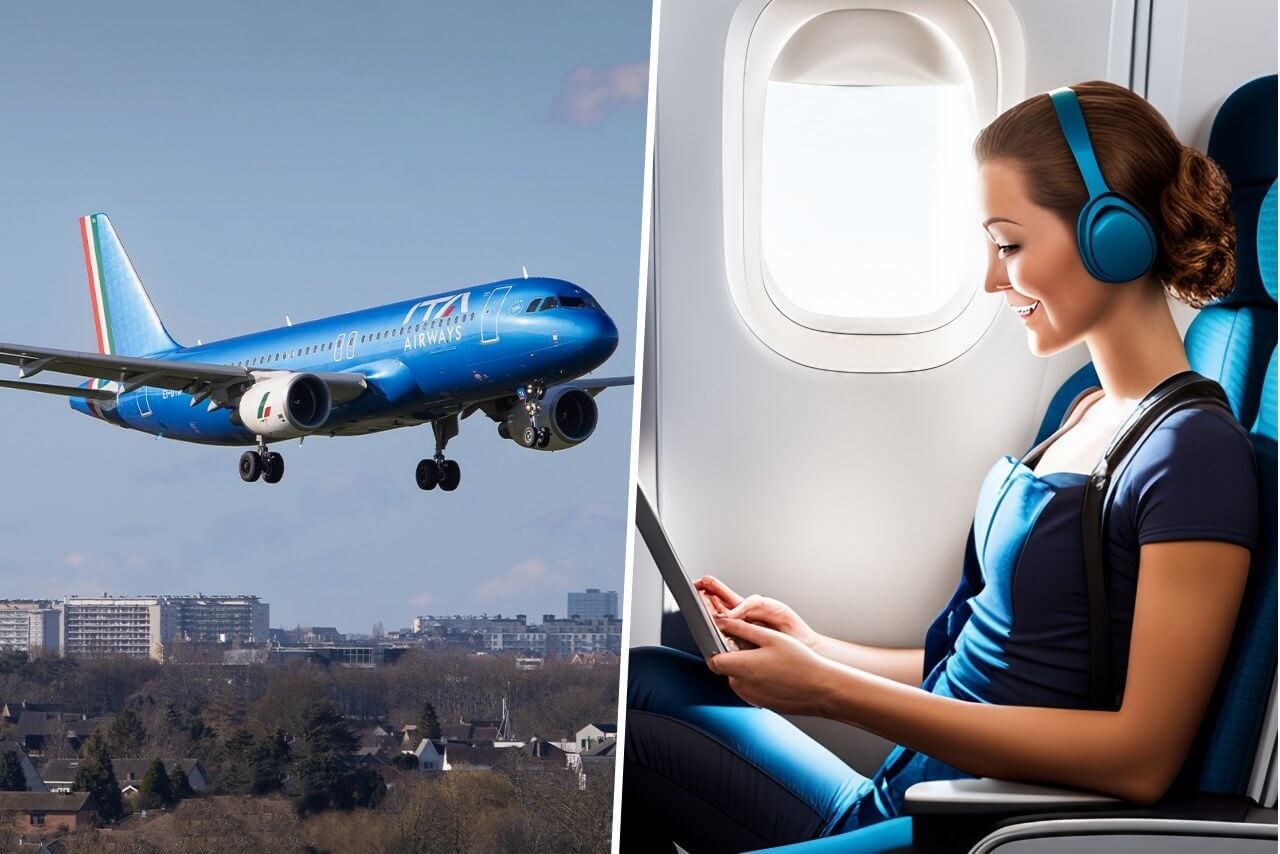 What is ITA Airways' Inflight WiFi?
The in-flight WiFi service offered by ITA Airways enables users to access the internet while in flight. With the help of this service, travelers can browse the internet, check their emails, and maintain contact with loved ones while in the air. Besides, the airline's inflight WiFi offers a steady and dependable internet connection, guaranteeing passengers a hassle-free online experience throughout their flight.
This service provided comes with various affordable packages to cater to the needs of different passengers. Whether you are a casual internet user or a frequent traveler, there is a plan that suits your requirements and budget. On top of that, the airline's inflight WiFi is equipped with advanced security measures to ensure the safety and privacy of passengers' online activities. Overall, ITA Airways' in-flight WiFi service enhances the overall travel experience by keeping passengers connected and entertained throughout their journey.
Features & Benefits
ITA Airways provides exceptional inflight wifi service, enhancing passengers' travel experience with high-speed connectivity, enabling you to:
Messaging. Utilize this service to stay in touch with anyone you choose while still using your device's instant messaging apps. (Photos and videos unsupported.)
Email and browsing. You can check your emails and access the network quickly, easily, and safely while working or browsing in complete comfort.
Gaming e-streaming. You can send emails and messages that include photos and videos, browse at high speed, and use in-flight streaming.
How to Connect to Its Inflight WiFi?
You must follow these easy steps to turn on the in-flight connection:
Step 1: Once on board, activate your device's WiFi by following the cabin crew members' instructions.
Step 2: When permitted, connect your computer, tablet, or smartphone to the ITA Airways WiFi network, launch your browser, and you will be taken to the ITA Airways portal.
Step 3: Click "access WiFi" and then choose the Internet plan that best suits your requirements by adhering to the on-screen instructions.
Important Note: Please keep in mind that only Airbus A330-200 aircraft are equipped with phone service. The agreement between your operator and the onboard roaming service provider determines whether the service is offered and the applicable international roaming fees (Aircraft).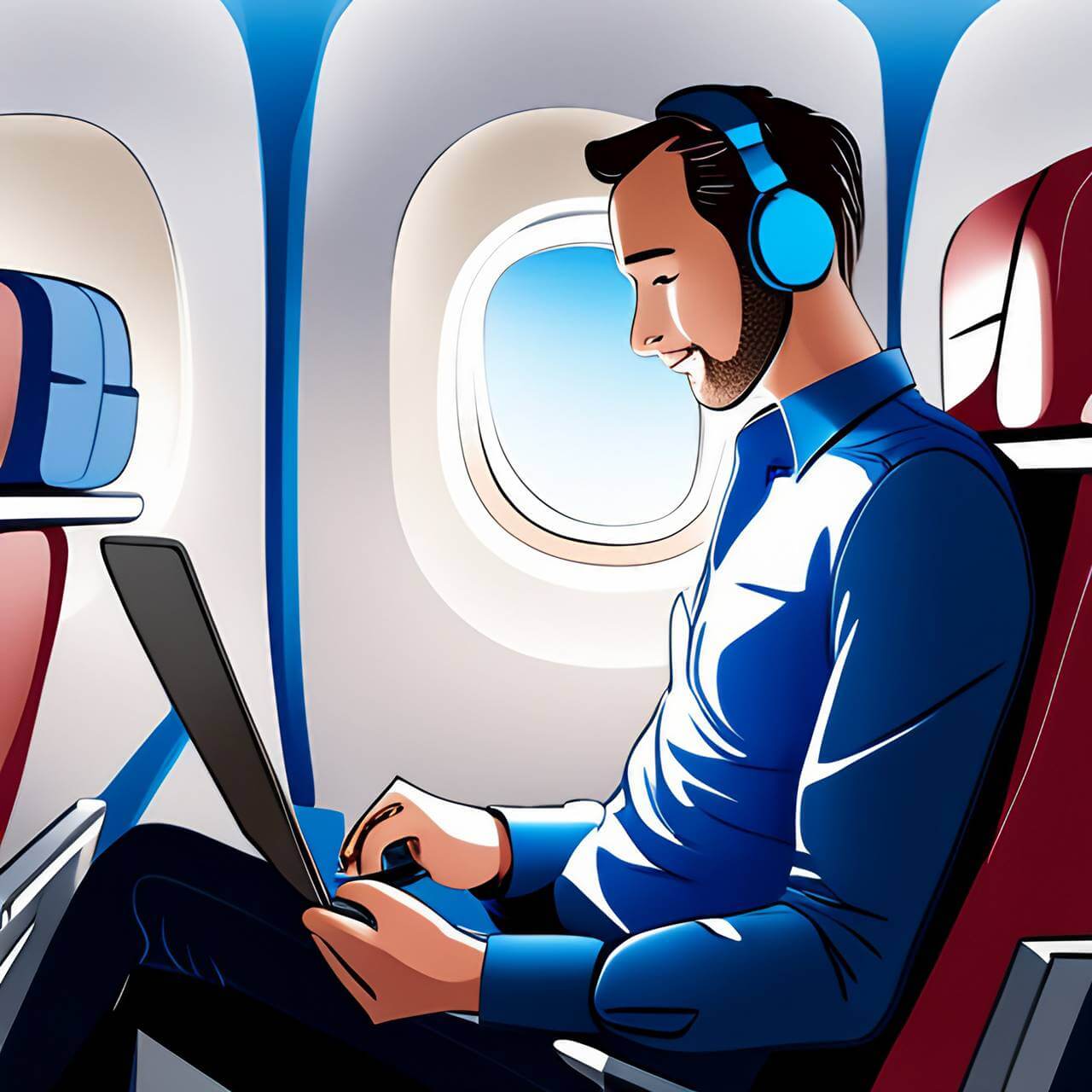 WiFi Plans & Packages
To meet the various needs of its passengers, ITA Airways provides a variety of wifi plans and packages. Passengers can choose from a variety of options to suit their internet usage needs on both short-haul and long-haul flights. The airline makes sure that passengers maintain connectivity throughout their flight, whether it's a basic plan for casual browsing or a premium package for streaming and downloading.
| | | |
| --- | --- | --- |
| WiFi Plans | Data | Cost |
| LITE | 10 MB | $2 |
| FLEXI | 50 MB | $6 |
| Flex Plus | 90 MB | $12 |
| Business | 200 MB | $20 |
| Flexi For Magnifica | 50 MB | free |
| Lite For Premium Economy | 10 MB | free |
The following service is offered (as of June 2023):
Aboard the entire long-haul fleet of Airbus A350, A330-200, and A330neo aircraft;
Regarding the fleet of short- and medium-haul Airbus A320neo aircraft.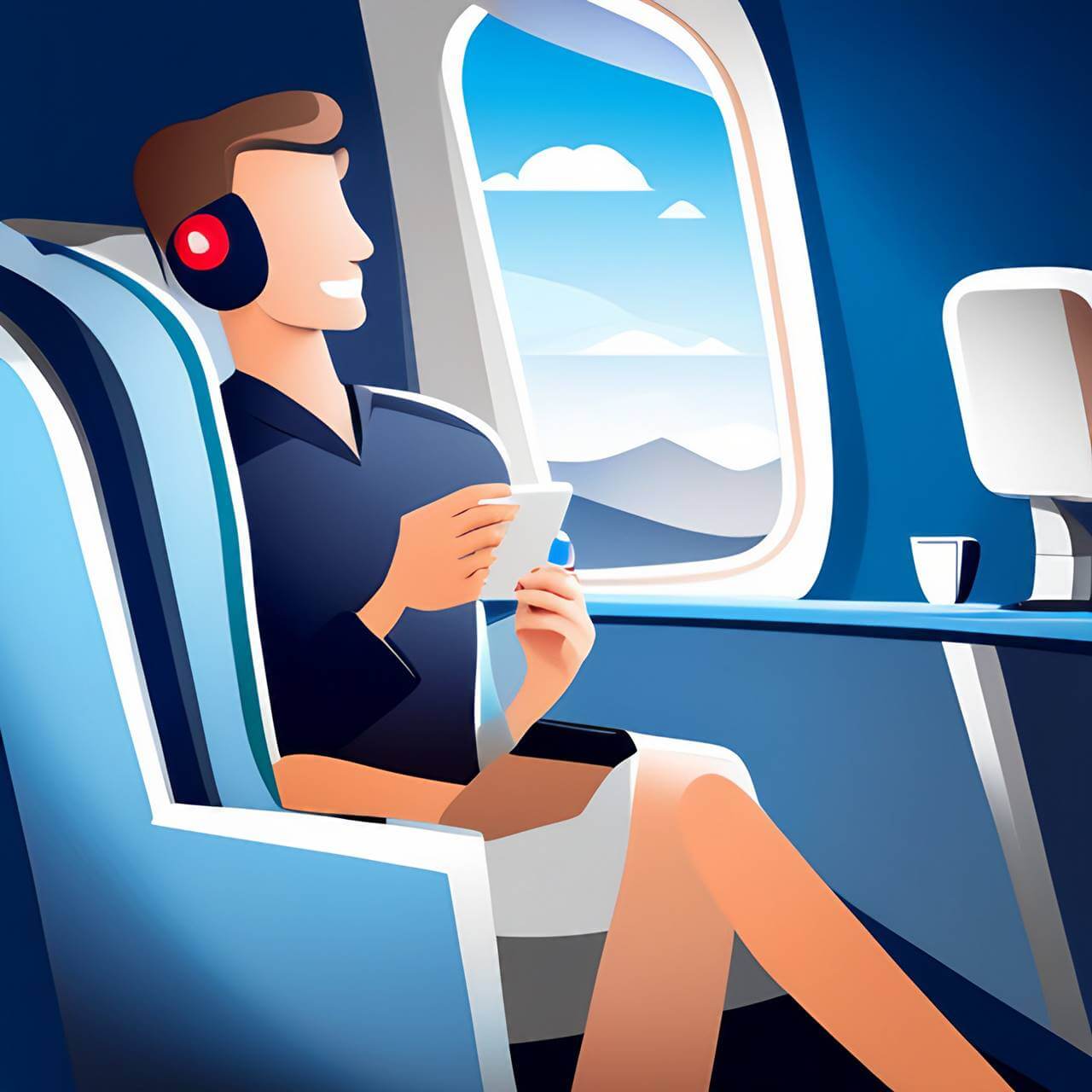 ITA Airways' Entertainment System
To keep passengers entertained during their flights, ITA Airways provides a wide variety of in-flight entertainment options. Passengers can personalize their in-flight entertainment experience based on their preferences thanks to advanced technology and a large selection of movies, TV shows, music, and games. Besides, a user-friendly interface and excellent screens are also provided by the airline to guarantee a seamless and pleasurable onboard entertainment experience for every passenger.
1. Long-haul entertainment
The best in-flight entertainment and best digital devices are available on the Airbus A330 and A350 fleets. Each travel class has a dedicated screen in front of your seat with a user-friendly menu that will let you browse our extensive multimedia options.
Display sizes in the Airbus A330s range from 9 inches in Economy to 10.6 inches in Premium Economy and 15.4 inches in Business Class. You can watch movies and other entertainment on 11.6-inch screens in Economy and Premium Economy Class and no less than 17-inch monitors in Business Class when traveling on an Airbus A350.
Once you've decided on the content you want to enjoy, you can connect to the onboard devices and listen to it using both the provided earphones and your personal earbuds in addition to those.
2. Entertainment on short- and medium-haul flights
By connecting your device to the onboard wireless streaming system via Wi-Fi, you can also get free access to some of the entertainment options on the dedicated Airbus A320neo short- and medium-haul aircraft.
Once you're connected to the portal, you can view the latest shows by selecting the 'Entertainment' button.
Important Note: Depending on the type of aircraft, a different entertainment program is offered. On your flight, some programming materials might not be accessible. Also, the entertainment program that airs every two months might not be accessible on the first of the month.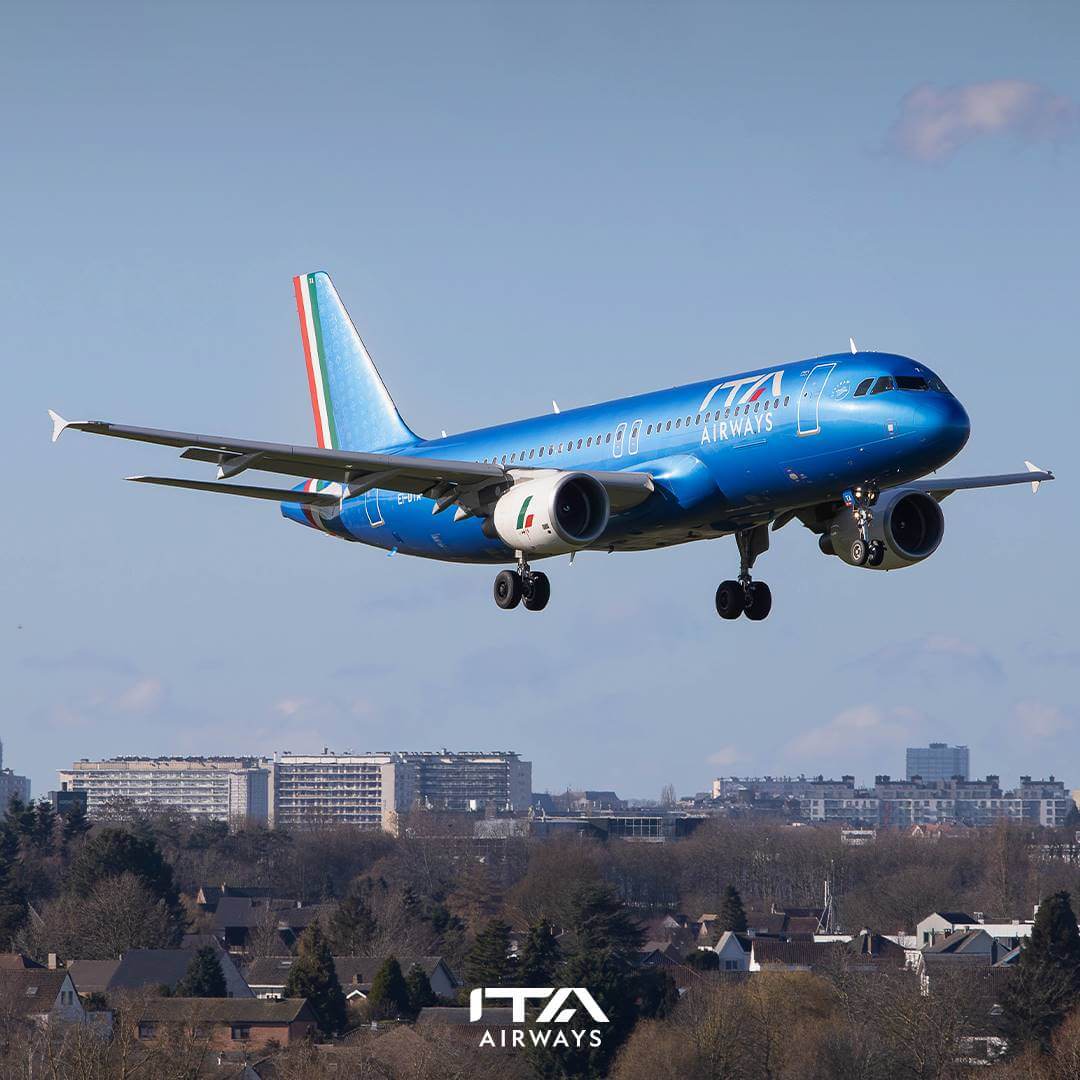 How to Use Its Entertainment System?
Follow this guide to use the ITA Airways entertainment system.
Step 1: Find the in-flight entertainment screen in front of your seat to get started using the ITA Airways entertainment system.
Step 2: Once you're comfortable, just tap the screen to turn it on.
Step 3: From there, you can use the user-friendly interface to browse a large selection of films, TV shows, music, and games.
Step 4: With a range of entertainment options catered to your tastes, enjoy your journey!
Video: Flight Review – Economy Class on ITA AIRWAYS brand-new Airbus A350-900 from ROME to NEW YORK
This video uploaded by Simply Aviation on its YouTube channel demonstrates an honest review of the aircraft they have flown with. Here, you'll also get some insights and prepare for your next flight. Onboard services such as inflight wifi and entertainment together with its amenities are also discussed in the video.
Frequently Asked Questions
1. How can I access the onboard wifi on ITA Airways flights?
On ITA Airways flights, you can use the onboard wifi by connecting to the network using the steps below. Make sure the wifi on your device is turned on first. Then, from the list of choices, pick the ITA Airways wifi network. Enter any required login information or, if prompted, buy a wifi plan. Enjoy using the internet during your flight and staying connected!
2. Can I use Netflix while flying on ITA Airways?
No, ITA Airways' in-flight WiFi does not support video streaming. It is possible to use the in-flight wifi for routine browsing, emailing, and social media.
3. When I fly with ITA Airways, can I make calls on the plane?
Yes, ITA Airways offers in-flight roaming. You can easily use your device while traveling abroad if you connect to the roaming signal.
4. Is there a time limit or data cap for using the onboard wifi?
ITA Airways does not impose a time limit for using the onboard wifi. Passengers can enjoy uninterrupted internet access throughout their flight without any restrictions. However, data usage depends on the wifi plan you've purchased.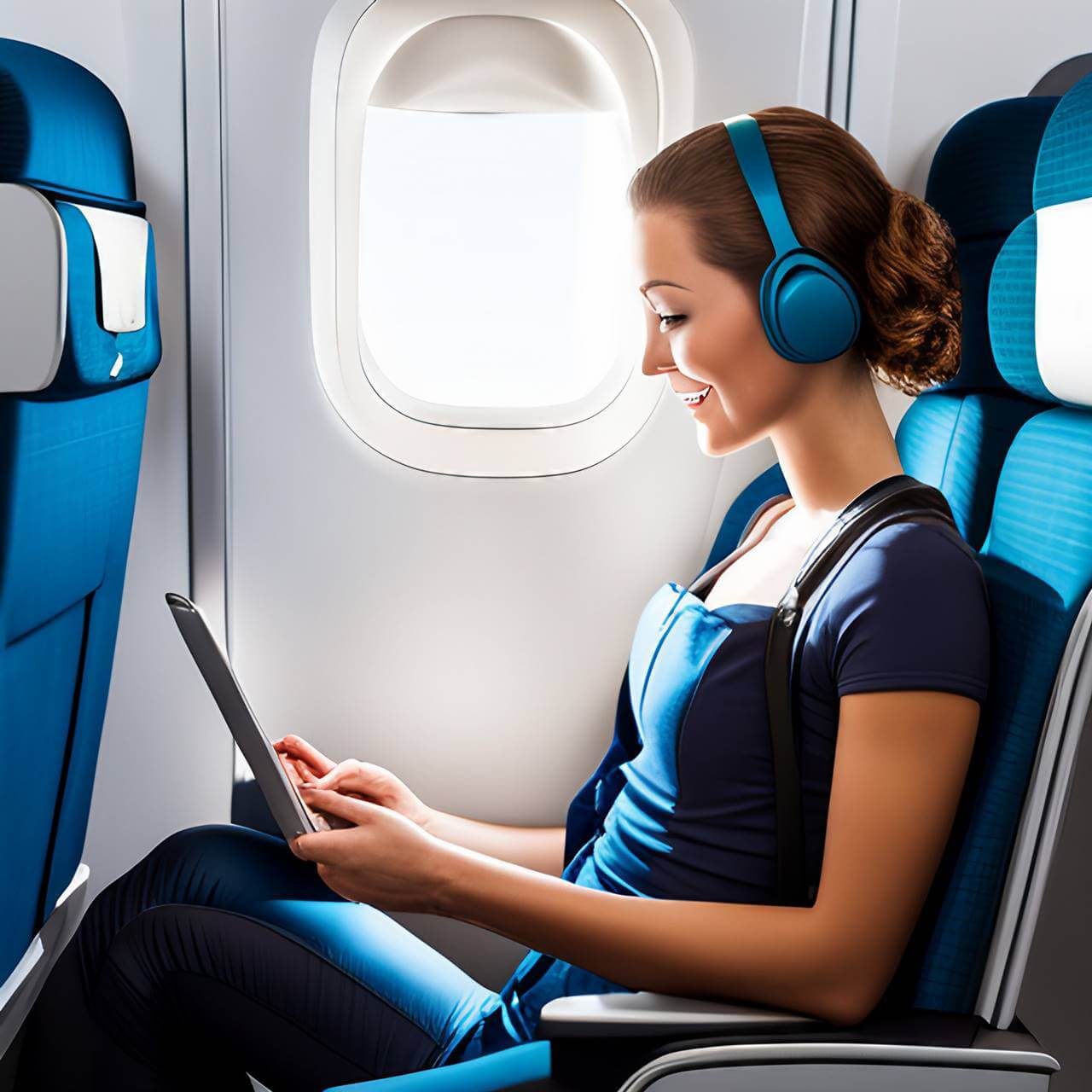 Summary
With its onboard wifi and entertainment options, ITA Airways provides passengers with a seamless onboard experience. The airline offers a dependable, fast wifi connection that allows passengers to stay connected throughout their flight. Passengers can use uninterrupted internet access to browse the web, check their emails, or stream their preferred movies and TV shows, whether they are traveling for business or pleasure. To meet the needs of different passengers, it also provides a variety of wifi plans and packages, ensuring a convenient and tailored experience for everyone.