For the benefit of its passengers, GOL Linhas Aereas Inteligentes S.A. provides an effective and dependable internet onboard WiFi and Entertainment System. Using the airline's WiFi service, customers can stay connected, browse the internet, and access their preferred apps and websites without any interruptions. Furthermore, the GOL Entertainment System provides a variety of entertainment choices, such as movies, TV shows, music, and games, so that travelers can enjoy their journey with individualized entertainment options.
GOL Airlines, founded in 2001, is Brazil's largest low-cost airline, serving domestic and international destinations. With affordable fares and a wide route network, it is a popular choice for both leisure and business travelers. The airline prides itself on modern aircraft, efficient operations, and excellent customer service. Besides, it offers amenities like in-flight entertainment, complimentary snacks, and spacious seating options. With a strong commitment to safety and punctuality, GOL Airlines is known for reliability and professionalism, ensuring a seamless and memorable journey for passengers.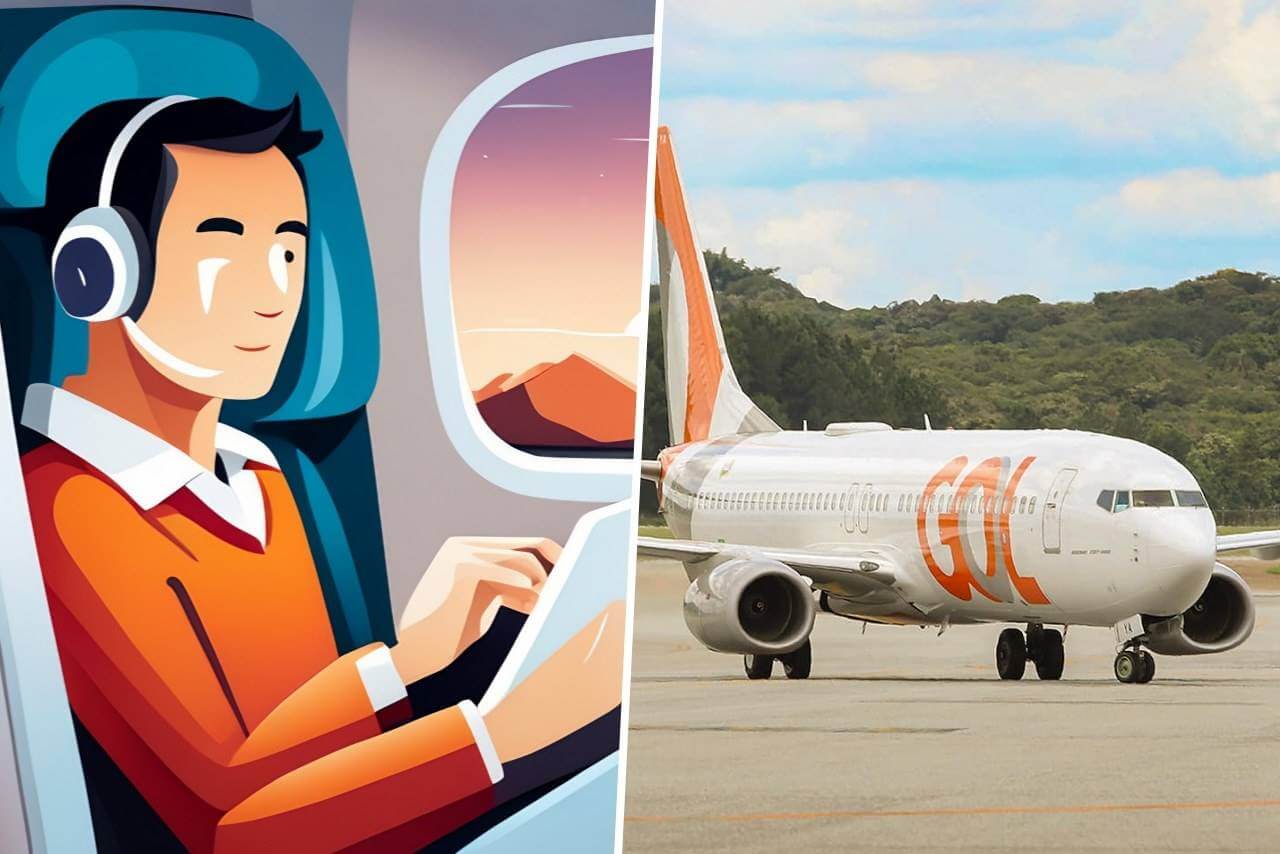 What is GOL Linhas Aereas Inteligentes Inflight WiFi?
The airline offers its customers inflight WiFi, which enables them to use the Internet while flying. With the help of this service, travelers can stay in touch, browse the web, and access various online services while flying. Besides, passengers who depend on internet connectivity for work or entertainment are guaranteed a smooth and convenient travel experience with GOL Airlines' inflight WiFi.
With GOL Linhas Aereas Inteligentes inflight WiFi, travelers can conveniently check their emails, communicate with colleagues, or catch up on their favorite TV shows and movies. The high-speed internet connection ensures a smooth and uninterrupted online experience, regardless of the flight duration. This innovative service sets GOL apart from other airlines, providing passengers with the opportunity to make the most out of their time in the air.
Also read: GOL Airlines Flight Attendant Requirements and Qualifications
Features & Benefits
GOL Airlines' inflight wifi offers a range of features and benefits to enhance the passengers' travel experience.
provides seamless connectivity throughout the flight
allows passengers to stay connected with their loved ones or continue working on important tasks
fast and reliable browsing, streaming, and downloading capabilities
enables passengers to access a variety of entertainment options such as movies, TV shows, and music
How to Connect to G3 Inflight WiFi?
Please follow these three easy steps to connect to the G3 in-flight WiFi service.
Step 1: Once you are in the air, turn on WiFi on your device and join the "gogoinflight" network.
Step 2: Enter "wifionboard.com" into your browser now. If you experience any difficulties accessing the URL, turn off private browsing or use your device's camera to scan the QR code on the front seat. You'll be automatically redirected to the page by doing this.
Step 3: By logging into your Gogo account, you can choose the WiFi package that best suits your needs from the available WiFi.
Important Note: Find a magazine in the pocket in front of your seat if you want more information about the G3's in-flight WiFi, where all information about the G3 inflight WiFi facility, including how to connect, is provided.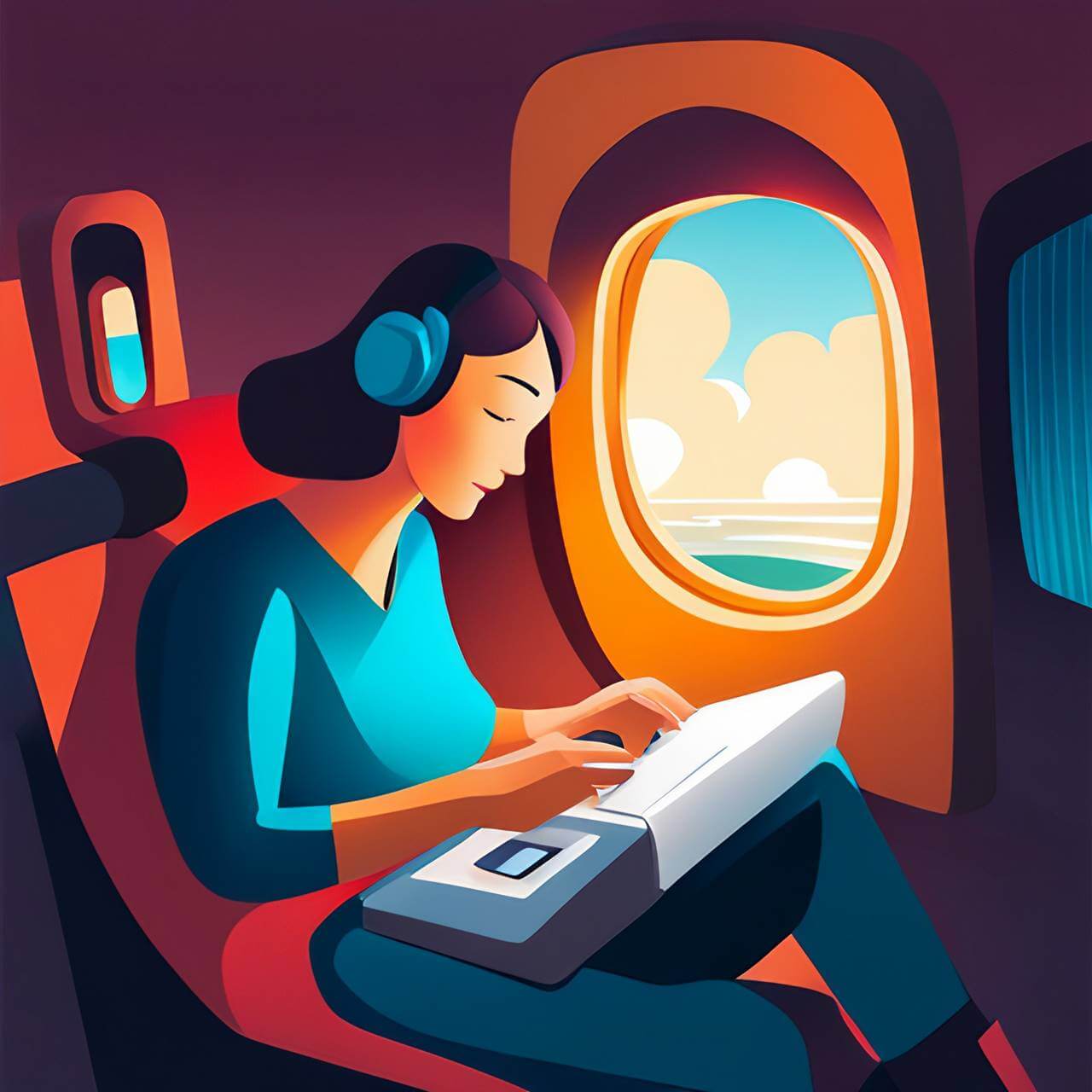 WiFi Plans & Packages
The in-flight WiFi service offered by Gogo is paid for. Gol offers three different internet packages: Messages, Light (for navigation), and Max Flight Package (for streaming).
1. Messaging
This package is suitable only for messaging other passengers during the flight. You can make use of messaging services like iMessage, WhatsApp, and Facebook Messenger. Note that only smartphones can be used to purchase this package.
2. Light Flight Package
This package is ideal for casual web browsing, email sending and receiving, and social media browsing. This enables you to browse the internet, use social media, and send and receive files via email throughout the flight for an hour.
3. Max Flight Package
This package allows any video to be accessed and streamed on Netflix or Spotify. You may also use standard internet features like email checking, VPNs, social media browsing, etc for your entire flight.
GOL Linhas Aereas Inteligentes Entertainment System
To launch the connectivity and entertainment platform, GOL teamed up with Gogo, the industry pioneer in onboard connectivity and entertainment. As part of the agreement, Gogo will install antennas on every GOL vessel, providing IPTV, the most recent TV signal transmission system, as well as 2Ku next-generation satellite communication technology and streaming services for movies and other media. As a result, Gogo enabled GOL's in-flight amenities, such as wifi and entertainment.
GOL's entertainment system enhances inflight experiences with Gogo's connectivity and entertainment platform, providing a variety of options for passengers. The streaming system ensures seamless playback, while inflight wifi allows for internet browsing and work-related activities.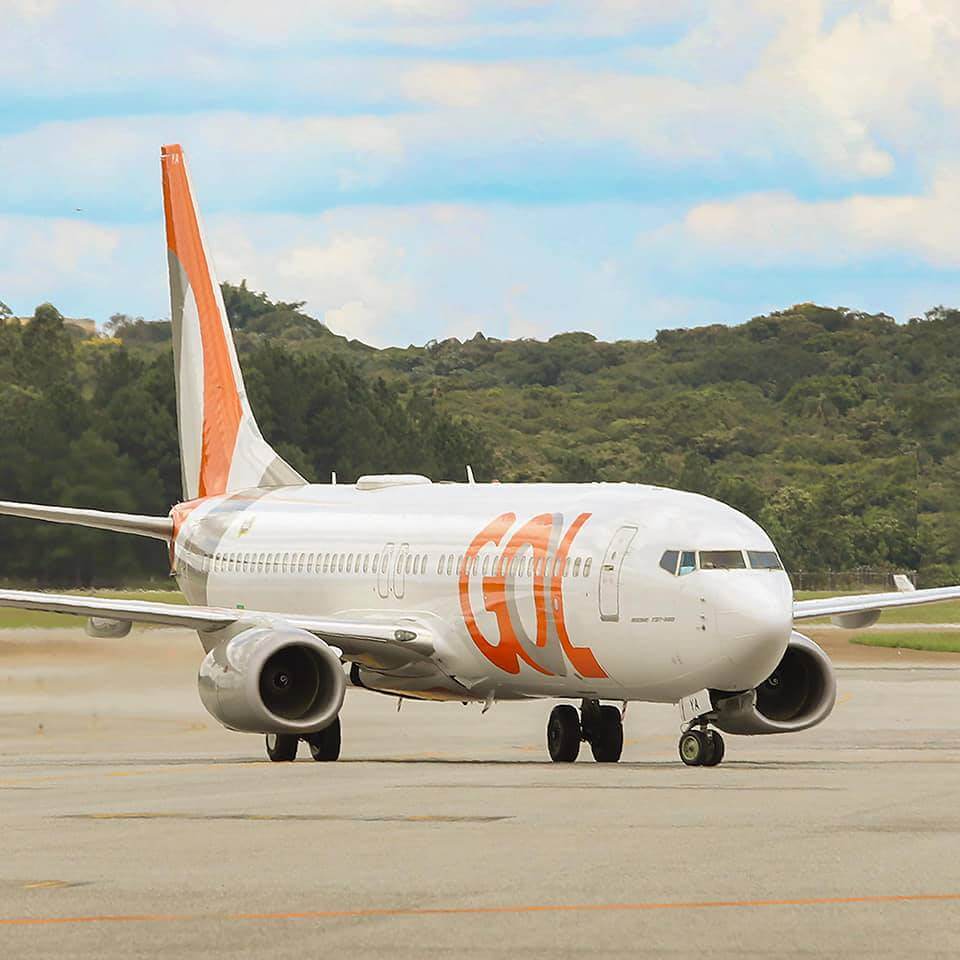 How to Use Its Entertainment System?
Follow these simple steps to use GOL's entertainment system.
Step 1: Find the seatback screen in front of you to start using the entertainment system on GOL Airlines.
Step 2: Then, turn on the display by depressing the corresponding button or by using the provided remote control. You can use the touch screen or remote control to browse the entertainment options once the screen has turned on.
Step 3: You can choose your favorite movie, TV show, or piece of music by scrolling through the choices and then tapping on it. With GOL Airlines' extensive selection of entertainment options and enjoy your flight!
Video: Trip Report – GOL Linhas Aereas Inteligentes B737-800
This video was uploaded by a traveler as he makes a review of one of his flights. This video demonstrates his entire flight experience from checking in to boarding the aircraft. The inflight services of GOL are also evident in the video and as a first-time passenger of the airline company, his honest review of its amenities and cabin services will also help you plan ahead of your travel if ever you'll be flying with GOL airlines too.
Frequently Asked Questions
1. What types of devices am I able to use on the G3 onboard?
On board the G3, a variety of devices are usable. Mobile devices such as smartphones, laptops, tablets, digital book readers, mp3 players, and video game consoles can all be used during the flight while in airplane mode, including during takeoff and landing. Cell phones can only be used to make calls, send SMS messages, or send emails during takeoff and landing. Additionally, devices without Airplane mode should be used with WiFi and Bluetooth must be turned off.
2. How can I access the inflight wifi?
GOL Airlines offers inflight wifi onboard using personal devices. Connect, purchase a plan, or enter airline login credentials and enjoy connectedness during your flight with GOL Airlines' inflight wifi service.
3. Is there a fee for using the inflight wifi?
Yes, there is a fee for using the inflight wifi of GOL Airlines. The fee varies depending on the duration of usage and the type of device you are using.
4. Is WiFi available on every GOL aircraft?
GOL currently offers inflight WiFi to their 114 aircraft. You can check your flight vehicle for a WiFi sticker or a painted WiFi symbol on the vehicle's belly. The GOL Eagles team will also let you know whether there will be inflight entertainment before the flights.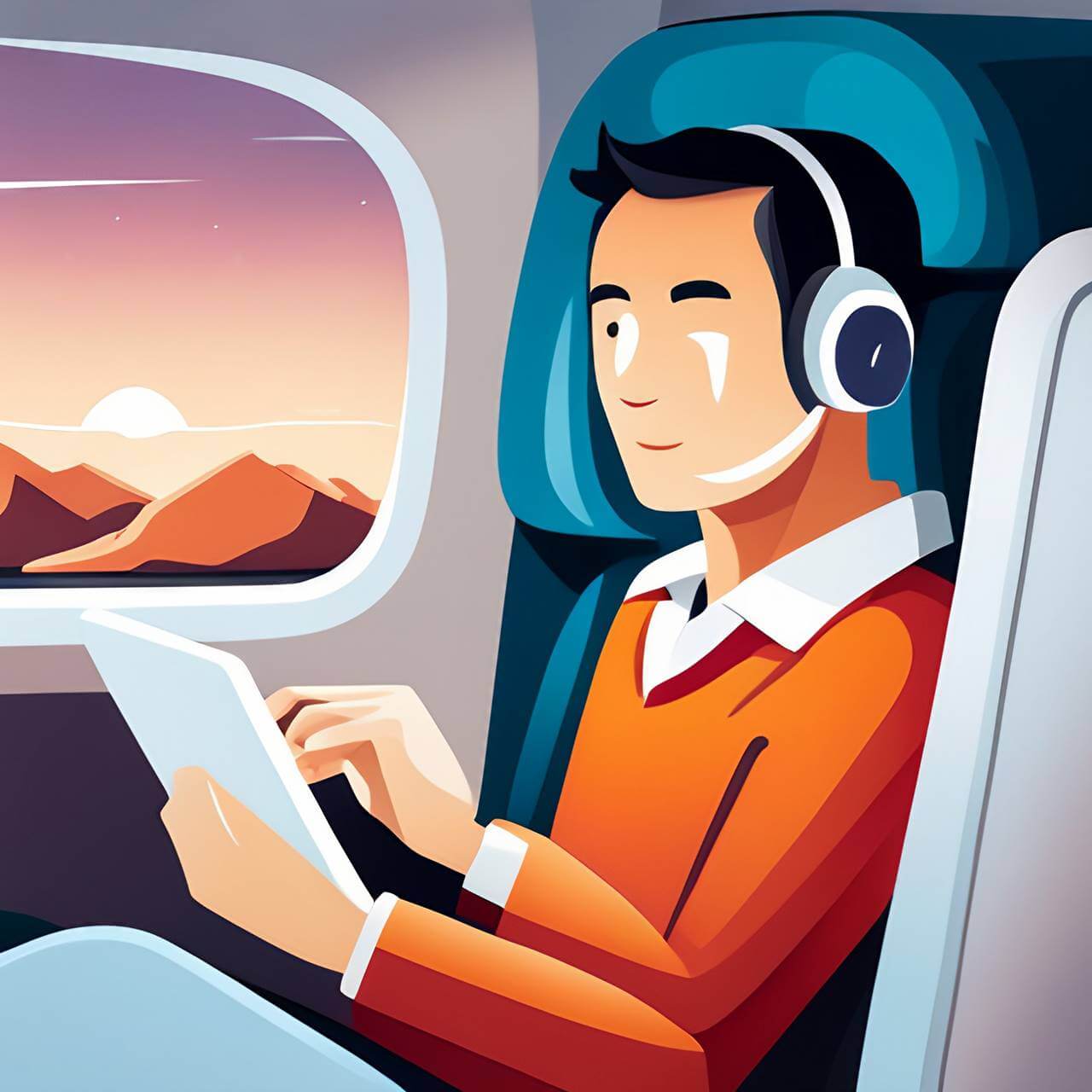 Summary
In summary, GOL Linhas Aereas Inteligentes S.A provides high-speed internet and entertainment for passengers, enhancing their travel experience. The system offers a variety of entertainment options, including movies, TV shows, music, and games, accessible through personal devices or seatback screens. This comprehensive system ensures passengers stay entertained and productive during their journey.