Breeze Airways is an American airline that genuinely offers its customers the best travel experiences by providing high-quality service that makes them feel secure and at ease. They have a Breeze app, which is very practical and easy to use. It allows its passengers to create a guest account and manage it under their transactions. As a result, if you need to make changes to your flight, you can do so by tapping on your screen while using the app.
Besides, Breeze Airways is continuously developing services for passengers, particularly in enhancing customer service. Recently, they are implementing an onboard WiFi service through Viasat's Ka-band satellite. As of now, wifi and its free entertainment are available on select A220-operated flights only, and wifi plans available for purchase are not disclosed.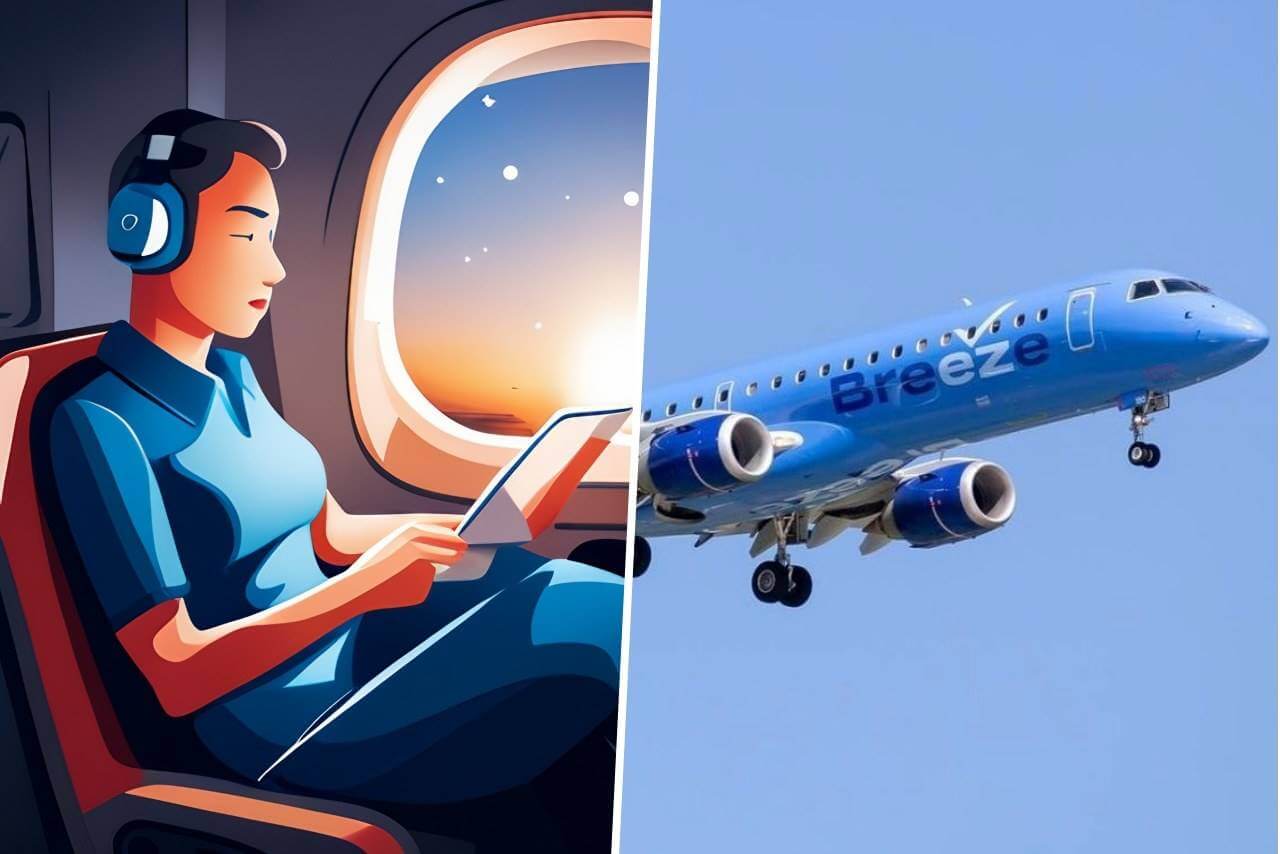 What is Breeze Airways Inflight WiFi?
Breeze Airways Inflight WiFi is a service provided by the airline that allows passengers to access the internet during their flight. It offers a seamless and reliable connection, enabling travelers to stay connected, browse the web, and even stream content while in the air. On top of that, this service ensures a secure browsing experience for passengers by implementing advanced encryption and privacy measures.
Features & Benefits
The followings are the features and benefits that passengers may acquire if they will avail of the inflight WiFi internet and entertainment system on Aircraft A220 flights only of Breeze Airways:
Stay connected even on board.
Enjoy the entertainment services while traveling on air.
High-speed WiFi on selected A220 aircraft.
Easy to connect at an affordable price only.
Can obtain breeze points to earn to purchase breeze inflight wifi.
Tip: Breeze points are the credit points given to the passengers who finished their travel experience/s with Breeze Airways which can be earned to redeem for any purchase services. How do earn it? Just simply create a "Guest Account" using the Breeze app and they will issue points right after your flight/s or flight purchases.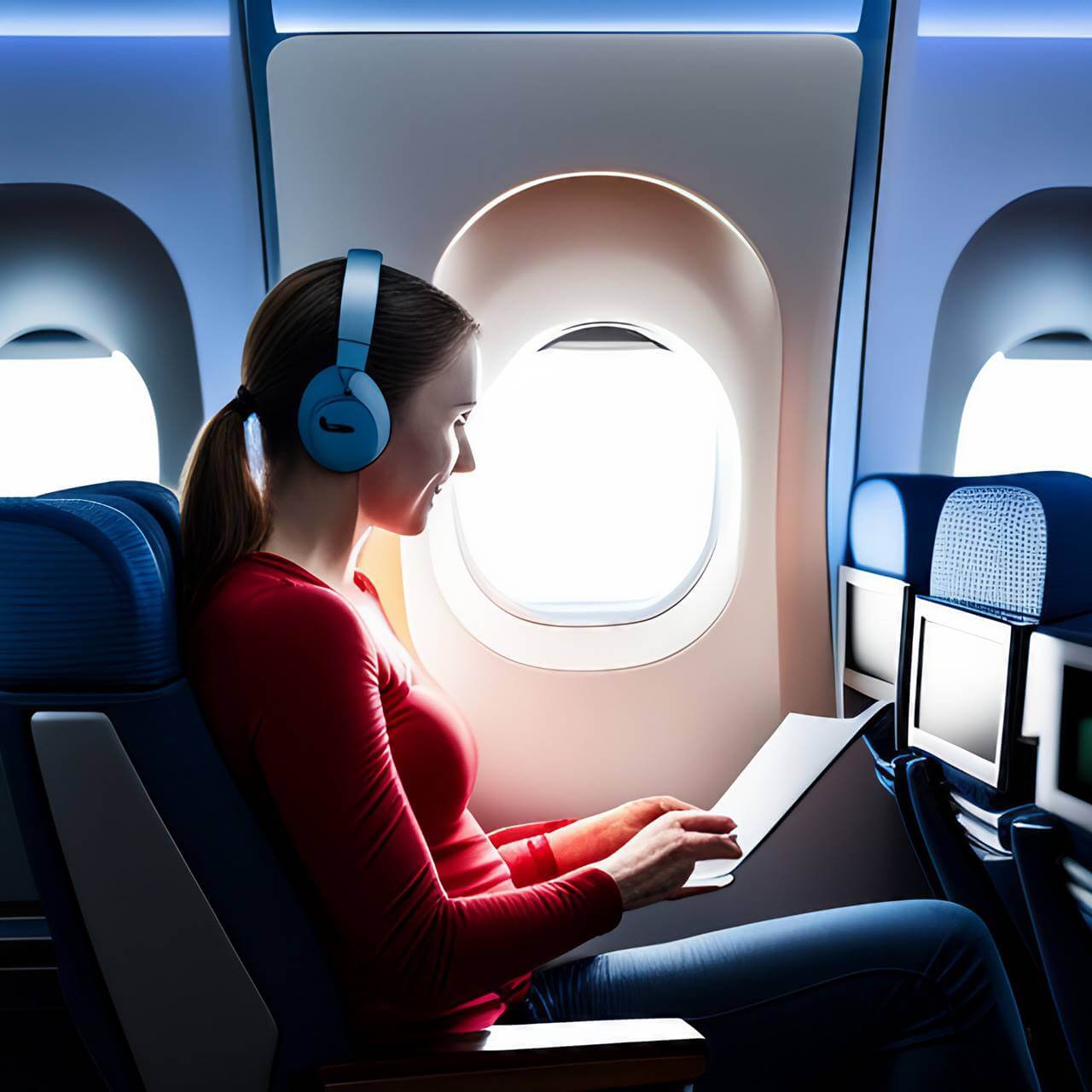 BreezeWiFi: How to Connect to the Inflight WiFi of Breeze Airways?
Here are the steps and procedures on how to the Inflight WiFi of Breeze Airways.
Step 1: Go to the setting of your device and then turn on airplane mode.
Step 2: Turn on the WiFi network and select the WiFi Fly Breeze network from your network list.
Step 3: Browse to [wifi.flybreeze.com] and log in to your breeze account using your Facebook or Google account. You can also log in using their application software known as the Breeze Airways app which can be downloaded in the play store on your device.
Step 4: Fill in the necessary information and select entertainment services.
Step 5: In terms of payment, kindly follow the instruction for the mode of payment.
Note: You can also use the earned Breeze Points as an option for your payment.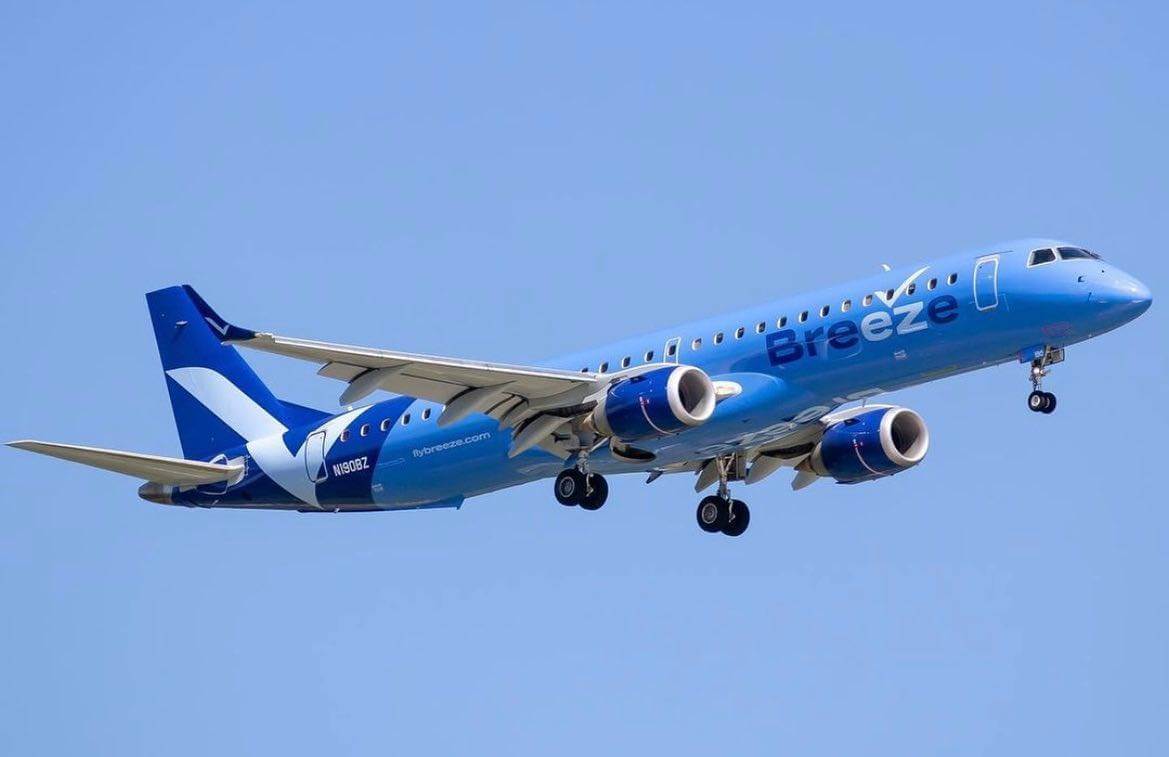 How to Use the Inflight Entertainment Services of Breeze Airways?
The following steps are the guide on how to access the free entertainment of Breeze Airways.
Step 1: Before turning the WiFi on, go to the settings of your device and turn the airplane mode.
Step 2: Turn your WiFi on.
Step 3: From your network list, select "BreezeOnBoard" if you are on the Embraer Planes but if you are on A220s browse wifi.flybreeze.com.
Step 4: Select your preferred entertainment services and enjoy!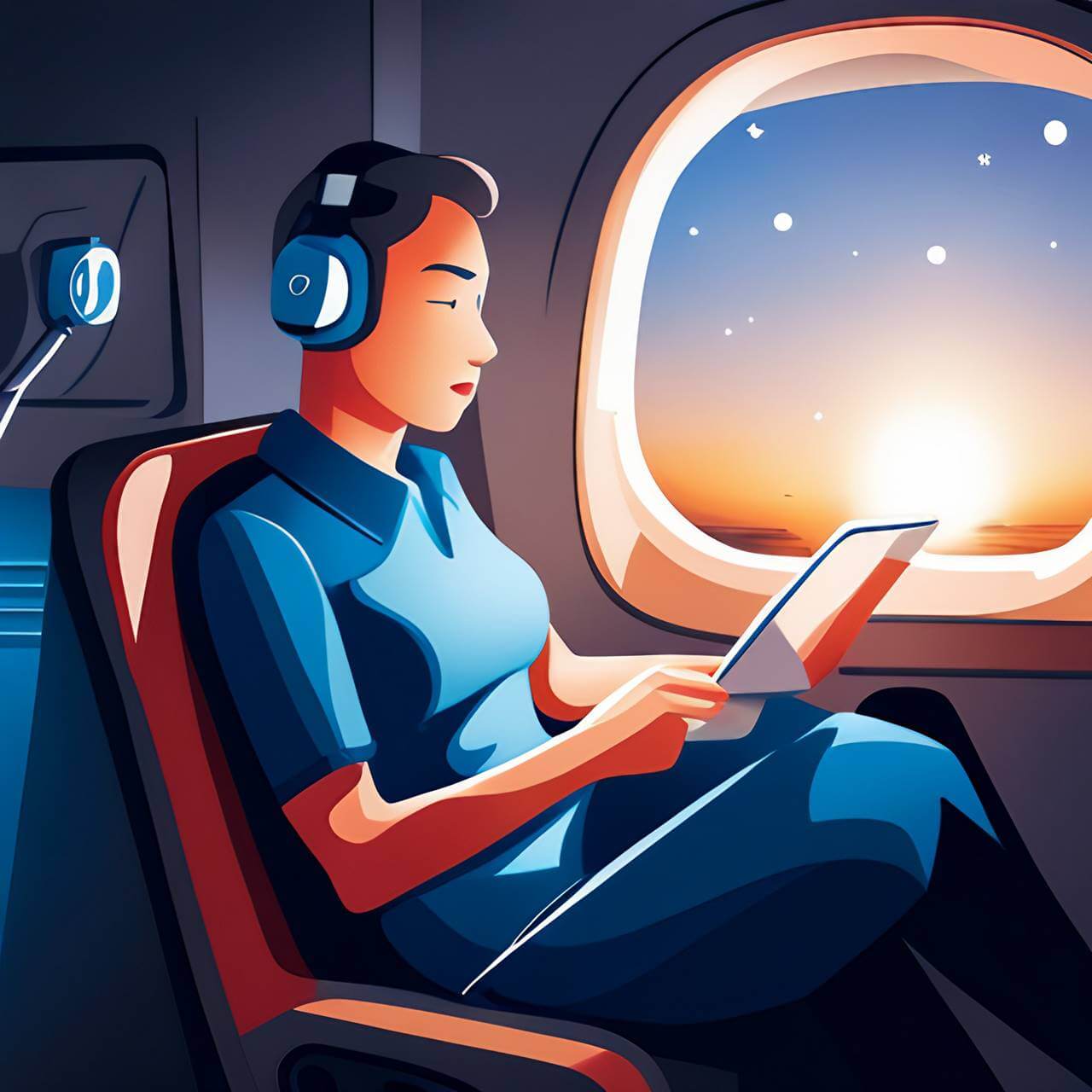 Video:  Breeze Airways Review
This video provides valuable insights from experienced passengers of Breeze Airways, ensuring a comprehensive understanding of the airline's offerings. It offers an opportunity to explore aircraft, facilities, and cabin experiences, enhancing the understanding of potential passengers and attracting new customers.
Frequently Asked Questions
1. How many points will I earn if I will travel with Breeze Airways?
Points will be based on the travel and purchases you've done on board every flight so therefore if you have a plan to travel using Breeze Airways you might have the possibility to garner points every right after you've reached your destinations and if your purchase some passengers packages and services you can also obtain points.
2. Does all aircraft of Breeze Airways have WiFi installed system?
Since Breeze Airways is a newly operated airline company, they continuously improve their services including the WiFi-operated system aircraft through the internet satellite of Viasat internet provider
3. Where can I ask for assistance in case, I have a problem on board or browsing issues?
If need to ask for immediate assistance in case you have a problem on board you can contact their Guest Empowerment Team at 501-273-3931 by texting them or sending them an e-mail at get@flybreeze.com that will support you with your inquiries. You may also ask a cabin crew for some help.
4. What is the payment process if I will purchase WiFi on board?
Since they recently released their WiFi-installed aircraft, they continuously develop their services including the WiFi connectivity on board and when it comes to the mode of payment in purchasing it, most likely they utilized credit card/s not over the counter process.
5. I recently traveled with Breeze Airways and I did not know that there is Breeze Point promo that they offer, can I request it?
If you travel with Breeze Airways and you did not earn your points, you can request them by simply filling out the past travel form for Breeze Points and submitting it to the airline company. Just take note that your travel experiences should be completed within the past 12 months.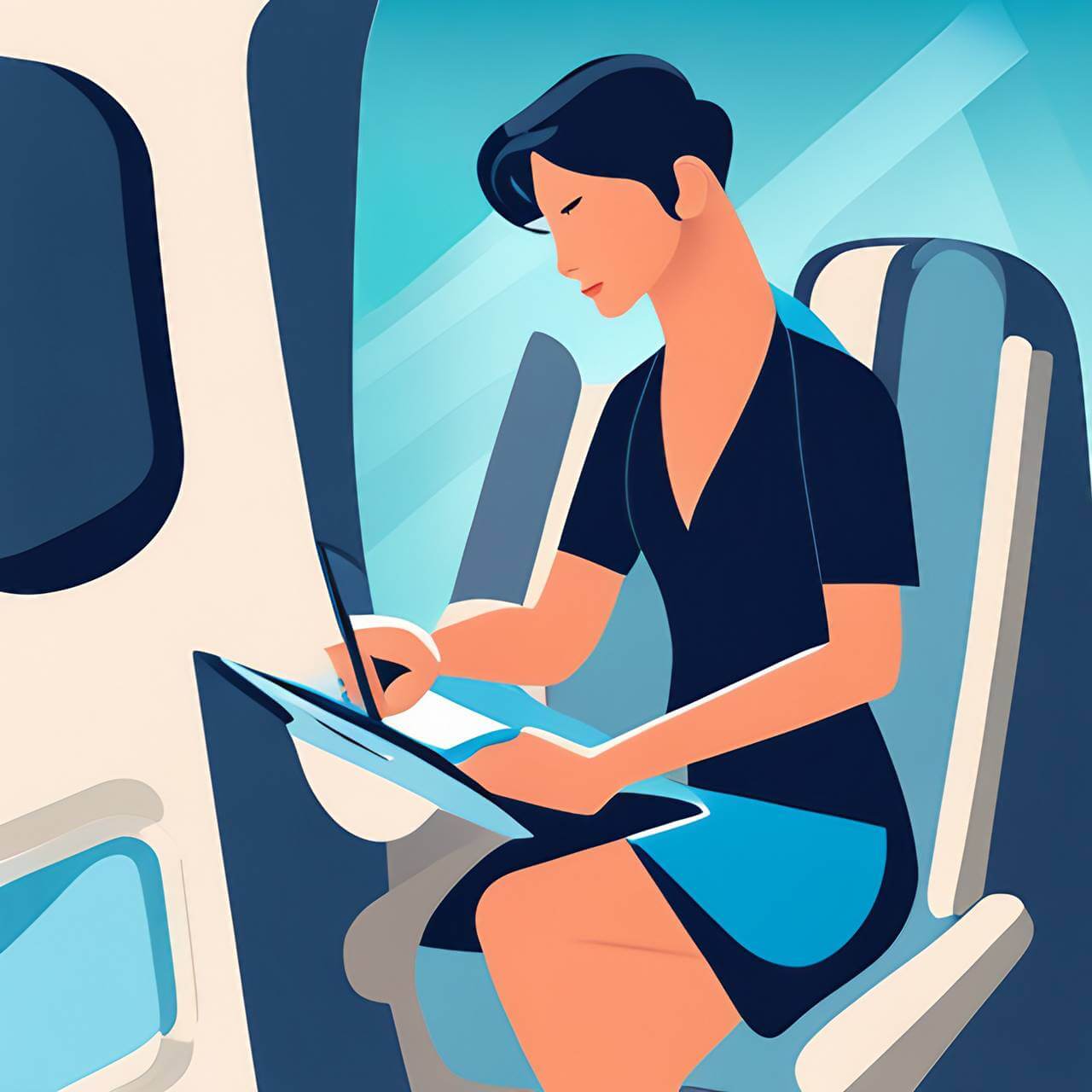 Summary
In brief, Breeze Airways offers a seamless inflight experience with its reliable inflight wifi and complimentary entertainment system. Passengers can stay connected throughout their journey by browsing the internet, checking emails, or streaming their favorite shows and movies. The airline ensures that travelers are entertained and engaged with a wide range of options, making their flight enjoyable and productive. Take note, the inflight wifi service is available on select A220-operated flights only together with its free entertainment.