If you wish to apply as a flight attendant for La Compagnie, there are a few requirements you must meet. Applicants must be in good physical health, with no visible tattoos or piercings. They should have a valid passport and must be able to pass the training. If you meet all of these requirements, then you may be well-suited for a career as a La Compagnie flight attendant.
Also Read: Paris Layover Guide: Best Things to Do in 24 Hours
Upgrading with brand-new Airbus A321 neo planes that fly between Newark International Airport and France, La Compagnie is the first French airline company to operate for more comfort, fuel efficiency, and innovation. With its state-of-the-art aircrafts, passengers fully benefit from its unique and spacious cabin and seats, not to mention the personalized service and warm atmosphere provided by their tireless flight attendants and cabin crew.
Starting from the airport alone, passengers are given the fluid experience of having head-of-the-line privileges to business lounge for relaxation. They can also enjoy a large selection of snack, refreshment, and hot drinks. All they need to do is show their boarding pass. Onboard services include in-flight entertainment with the plane's 15.6 inches screen display mounted on each seat. Passengers are also given free access to Wi-Fi during flight.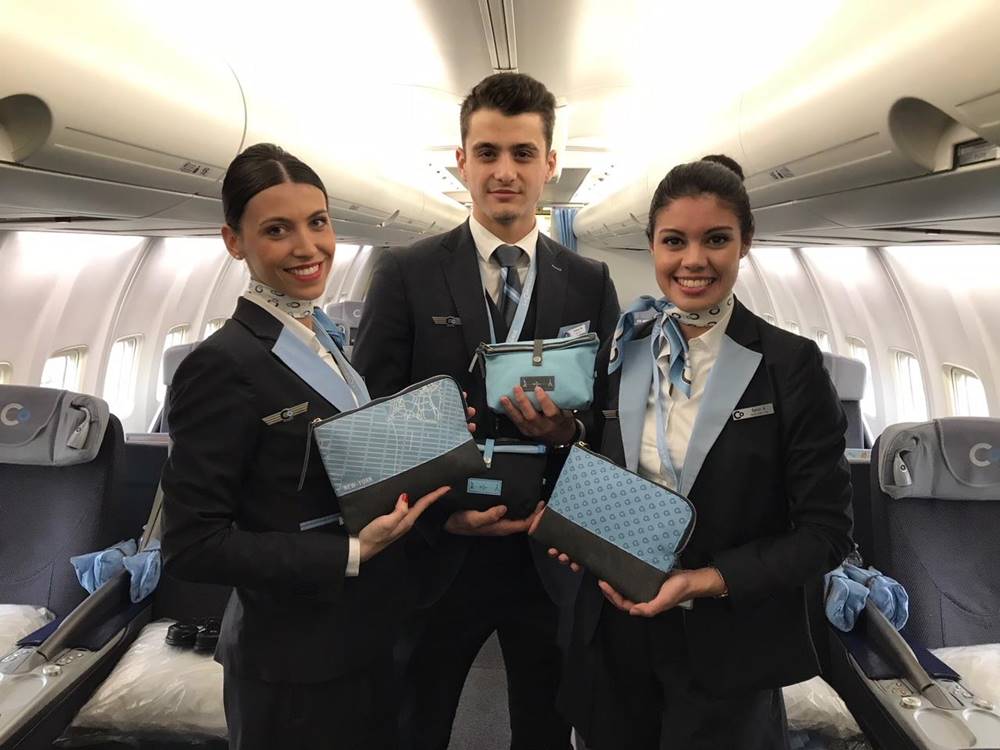 List of Requirements and Qualifications to Become a La Compagnie Cabin Crew
La Compagnie flight attendants are highly trained in safety and security procedures to ensure the highest possible response in any situations when needed. They are equipped with the skills to control unexpected situations that may happen during flight. These flight attendants are trained to predict possible hazards and prevent incidents from occurring.
Good overall health
Facial piercing is prohibited; only one pierce per earlobe is allowed
Vision must be excellent, otherwise can be corrected by contact lenses or eyeglasses
Must have finished high school or GED as minimum educational attainment
Must be fluent in reading, writing, listening, and speaking the English language
Can easily adapt to different airline and flight situations
Must possess great communication skills
Can work on different shifts
Must have finished flight attendant training
Always ready to work regardless of the situation like inclement weather
Wear proper dress code is very important to flight attendants as they are always required to properly wear the dress requirement set by the company
Must have the willingness to be relocated depending on how close to the base of operations they wish to live
Can assist fellow cabin crew on any travel-related issues like cabin security, rules, and regulations
Applicants must be a great problem solver and can analyze operational incidents onboard
Applicants must be safety conscious and can render quality customer service
Must have the willingness to assist passengers especially those with disabilities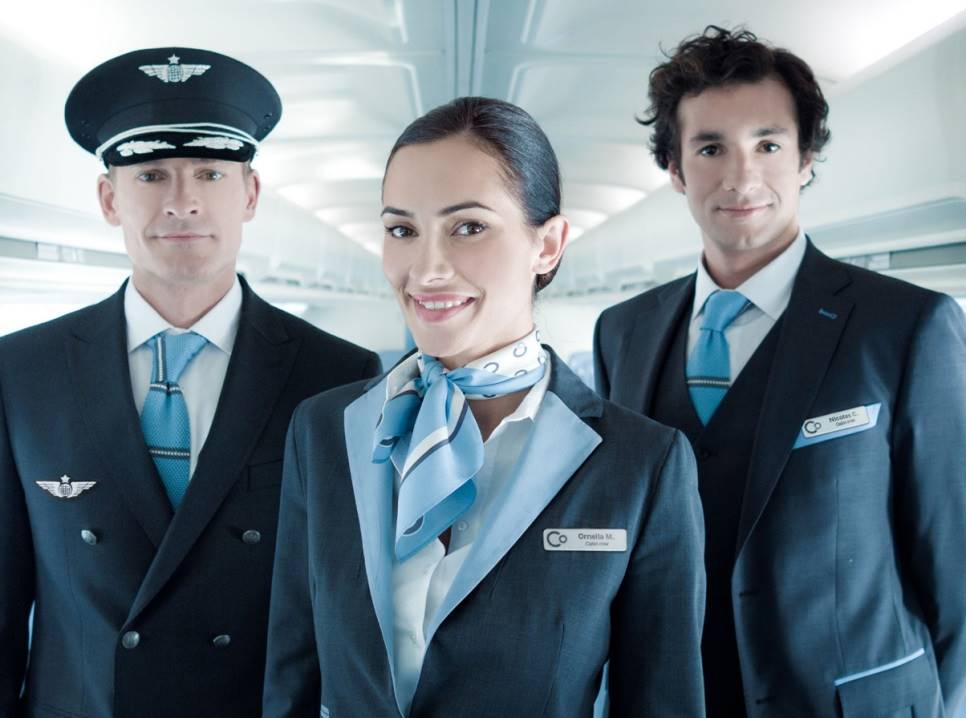 Application Process
Step 1. Find a job opening at La Compagnie. – Applicants may check the company's website here – https://www.lacompagnie.com
Step 2. Check if you meet all the requirements for this airline
Step 3. Match your resume what's necessary to La Compagnie's job requirements. Make sure that your pictures follow the required formats.
Step 4. You may either send your resume and photos or fill in the application form.
Step 5. You need to participate in a video, phone, or face-to-face interview.
Step 6. Applicants must pass both medical assessment and background check that include fingerprints, work history, driving records, and drug use.
Step 7. Applicants must pass airline training course that can be completed in 4-8 week. This will cover all aspects of safety and security, first aid, and essential airline services.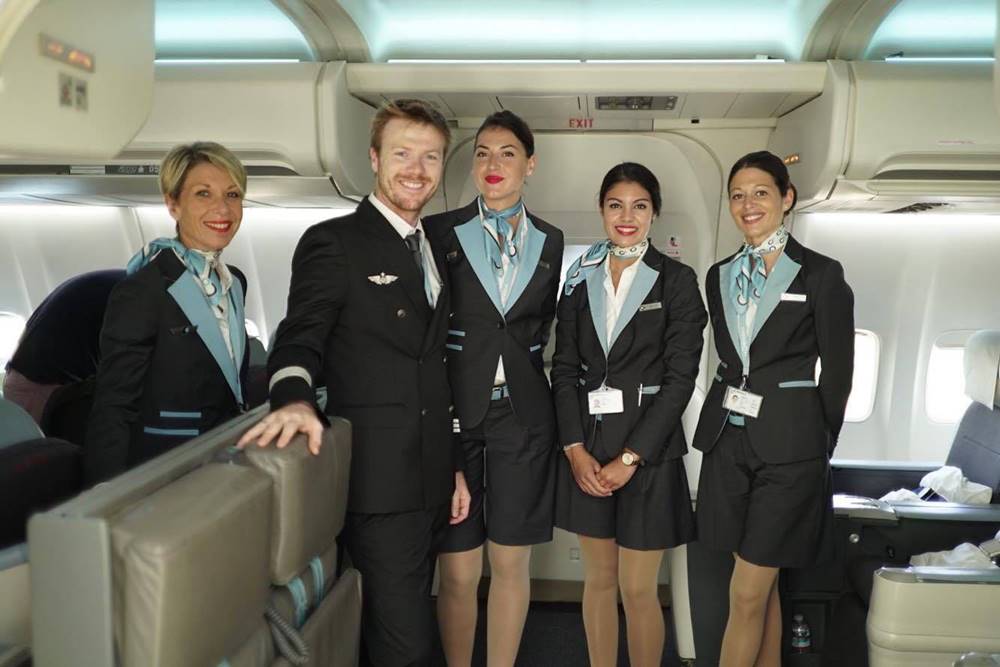 Salary and Benefits
Flight attendants can explore new locations because of free flights and travel opportunities
Flight attendants receive a very competitive salary
Flight attendants may also receive additional compensation like employee discount
Flight benefits may extend to a flight attendant's family
Flight attendants may enjoy a unique and flexible schedule
Opportunities to talk to people around the world
Flight attendants can enjoy free food and food reimbursement
Career advancement and further professional development opportunities
Airline employees receive health and dental insurance
Basic life insurance that will provide flight attendants a very low insurance cost
Flight attendants receive retirement benefits and saving plans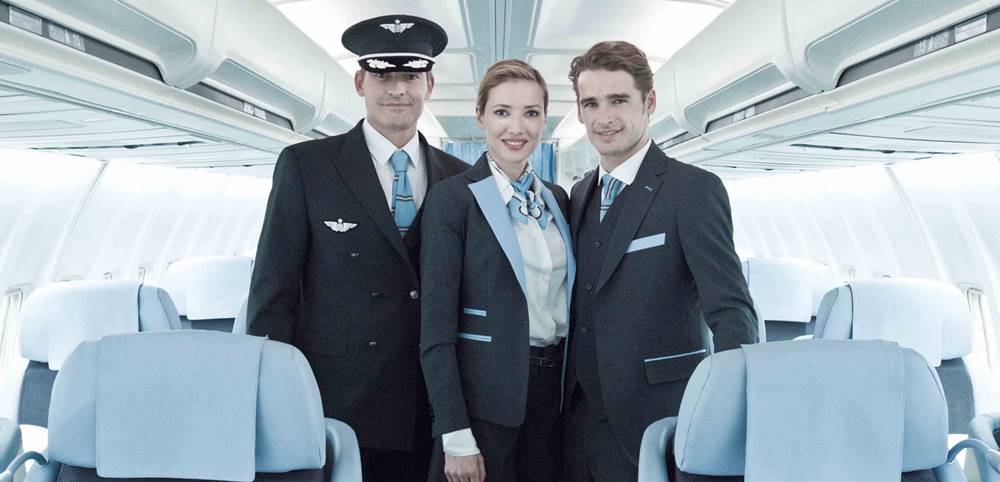 Video: What it's Like to Work at La Compagnie?
Check out this video that shows all business class flight from Paris-Orly to Newark.
Formerly known as Orly-Sud, you may catch the beauty of Newark through La Compagnie Boutique Airline.
1. Location – Some areas have been added or refurbished except for the vintage look of the main hall.
2. Hassle-free Check-in – Passengers may enjoy a hassle-free check-in into the upper-level hall and if you are a business passenger, you can use the privileged access through security.
3. Boarding – Passengers are led to airport apron where La Compagnie aircrafts are parked and lined up.
4. Aircraft type – On the video, it will be the beautiful F-HCIE aircraft with astounding and good-looking cabin.
5. Business Seats – There are a total of 74 business seats arranged in a 2-2 seating configuration.
6. Quality Customer Service – Alcoholic appetizers are served before a meal to stimulate the appetite.
Photos: La Compagnie Crew Uniforms
Check out these pictures of La Compagnie airlines crew so you can see what they look like in uniforms:
Frequently Asked Questions
The following are some of the common questions asked about La Compagnie flight attendants.
1. Will I have to pass a drug test to be a flight attendant?
Every flight attendant applicant must pass a drug test as a requirement of the FAA and of the company.
2. What are the necessary skills for La Compagnie cabin crew?
Most of the time, you will be assisting passengers during flight. As a cabin crew, you must have developed the skill in answering questions about the flight. You must also have the skill on how to serve food and drinks. In general, it is very important to provide the passengers an all-around customer service.
3. Do I need a college degree to be a flight attendant?
College degree is not a requirement when you are applying to be a flight attendant. But having at least attended some college education is an advantage.
4. What is a flight attendant schedule like?
Flight attendants could be working during daytime, at night, weekends, and even on holidays. Flight attendants are always needed because flight schedules are 24/7/365.
5. Do flight attendants get health insurance?
La Compagnie provide its flight attendants with many benefits like health insurance and retirement plans. The airline also provides competitive perks for its employees.
Summary
Aside from rendering excellent service and outstanding customer care, flight attendants at La Compagnie give its passengers the safest travel they could experience. They carry with them a superior track record and are very passionate about being with people. Passengers would love to experience how rewarding the services of the airline's cabin crew.
Working at La Compagnie means giving your family peace of mind. The diligence, tenacity, and proper mindset of every flight attendant of the company has the full understanding of their responsibilities to ensure utmost safety of all passengers onboard. They are very well trained and they know every task needed to do during travel.