Malaysia Airlines has a long-standing tradition of providing customers with comfort, convenience, and value. In order to maintain this commitment, Malaysia Airlines seeks individuals who are interested in joining their team as cabin crew.
This article will provide you with information about what it takes to become a Cabin Crew for Malaysia Airlines. We hope that by reading this article you will have all your questions answered and be able to apply confidently! Please read on for more information.
Also Read: 7 Important Job Qualifications to become a Flight Attendant
Malaysia Airlines is looking for flight attendants so it's good that you prepare yourself if you want to become one of the many cabin crews of this company.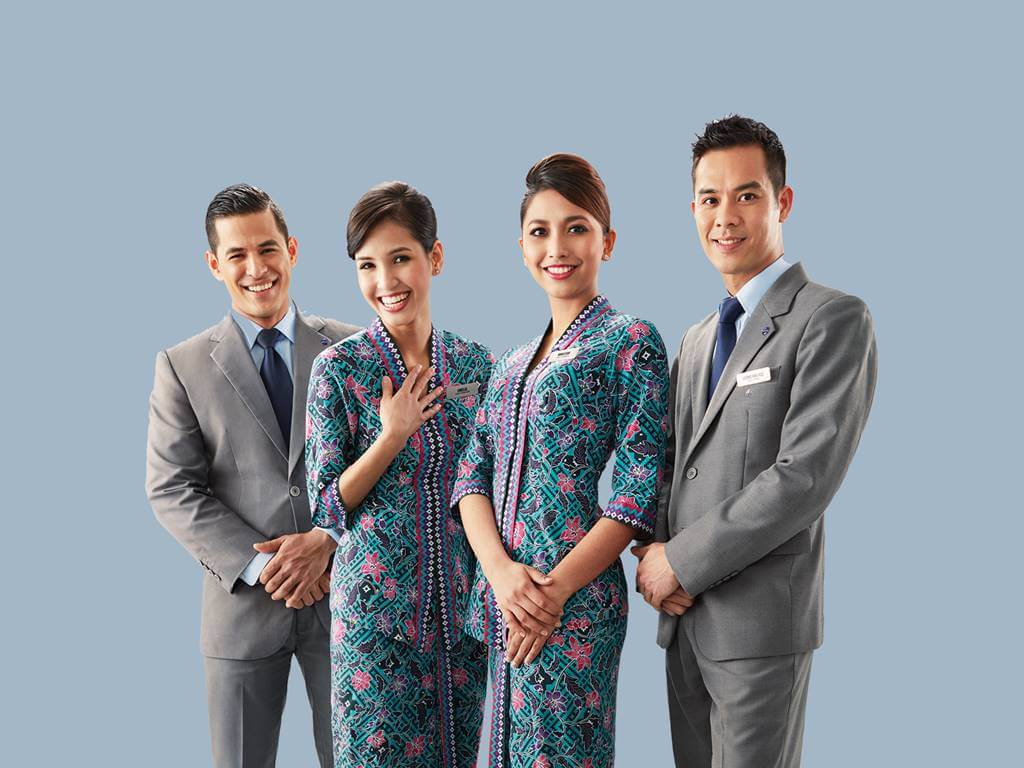 Overview
Malaysia Airlines Berhad has been running since 2015, rated five stars by the Skytrax, and won the World's Best Cabin Crew award. The airline caters to different passengers, with about 40,000 counts daily. Moreover, the company operates 1,000 destinations and 150 countries worldwide.
Due to its undying hospitality service, Malaysia Airlines is still famous today. They value great customer service that the passengers can remember and admire. With that, it is indeed an ideal company to look for, pass an application and be one of their 12,000 employees. To know how to become a Malaysia Airlines Cabin crew, keep on reading.
Responsibilities
Since it is a job wherein you will encounter different people, it is a must to learn how to serve their legal rights as passengers. Although some in the list might look usual, it needs practice because any responsibility must be taken well as a Cabin crew. With that, here is the standard list of things you should do when employed by Malaysia Airlines.
Welcome each passenger with a warm smile and courteous presence
Provide their basic amenities onboard, like food and drinks
Execute well-discerning instruction on emergency equipment and safety protocols
Help some passengers when they need to place baggage and find a seat
Always prepared when in times of emergency cases
Answer some passengers' inquiries related to the flight
If there is an unprecedented event, make a report of it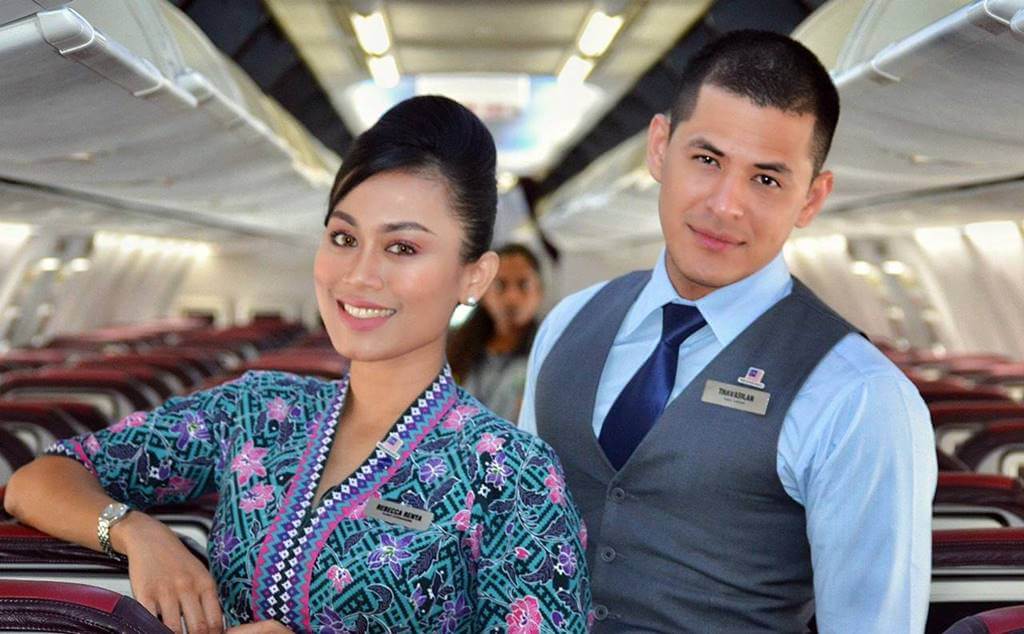 Qualifications
Malaysia Airlines is a well-known company, so expect them to be distinct and careful in selecting cabin crews. Yet, all in the list below are substantial enough for the company to provide an exceptional service to its passengers. So, before hitting on them, make sure you have this checklist of qualifications first.
Applicants must be a Malaysian citizen
Flight attendants must be 18-30 years old
Capable of reaching emergency equipment onboard
The height should be 157cm and above, and the weight is equal to it
Knowledgeable of Malaysian culture as well as their hospitality
Understands and is capable of speaking in English. Other languages are an advantage too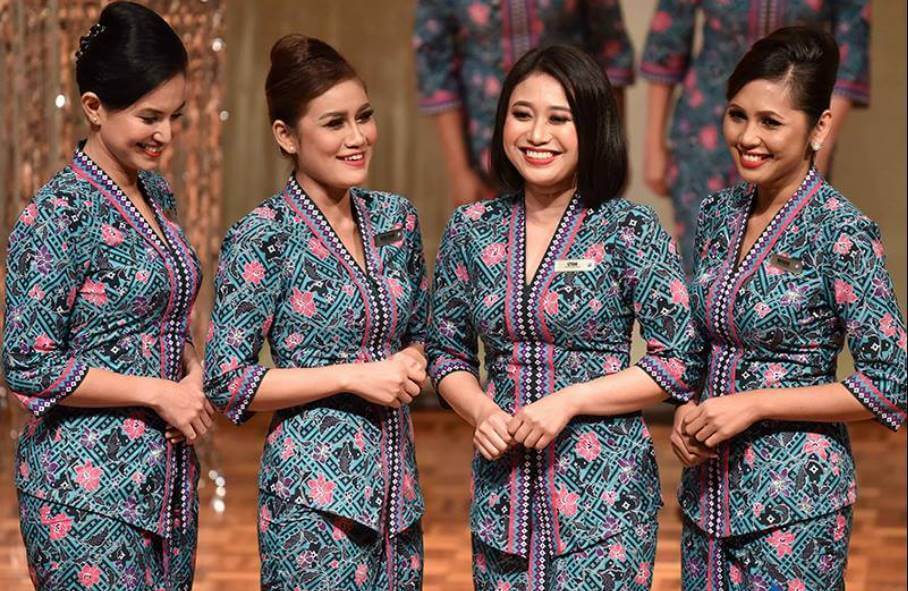 Document Requirements to Prepare
Every job needs a document required to know if the applicant is suitable for the job. In Malaysia Airlines, there are only a few things you will need to submit. Here are the documents to prepare before the application starts.
A real-time CV/Resume
Mykad and a passport-sized photo
Original and photocopy of any higher educational certificates
Original and photocopy of NRIC
Accomplished application form here
Also Read: Malaysia Airlines Recruitment Process
Where to Apply for a job for Malaysia Airlines Online?
If interested, you can find their hiring options through their valid accounts. Note that this is a walk-in application. Below is the list of links you can turn to for applying. Remember that they have a legit hiring team, so be vigilant of who contacts you upon application.
Here's the Malaysia Airlines Website where you can apply: https://www.malaysiaairlines.com/ph/en/about-us/careers/join-our-team.html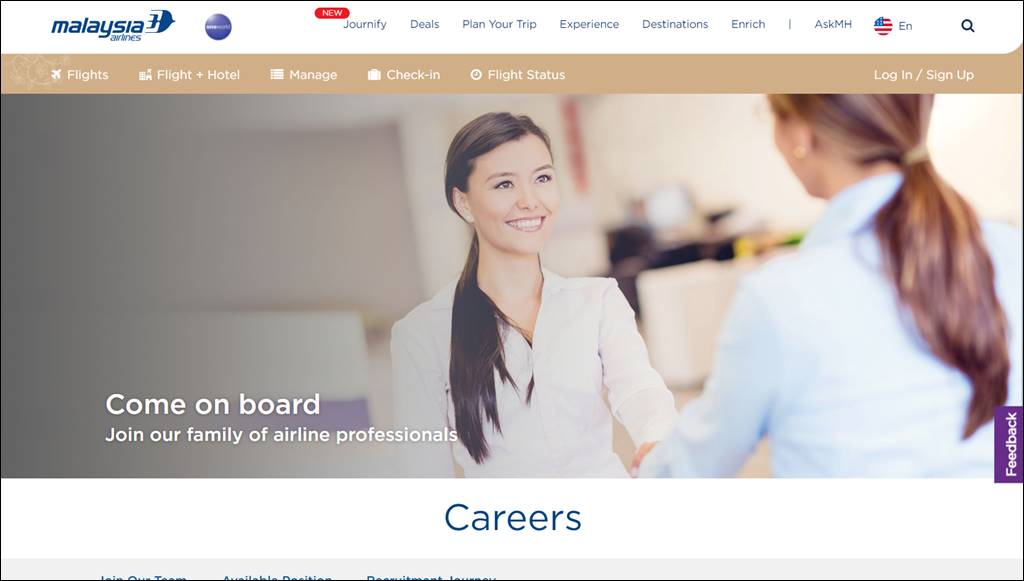 How to Become a Cabin Crew for Malaysia Airlines
The said requirements above might sound simple, but Malaysia Airlines has detailed steps of hiring Cabin crews. Here is a simple step-by-step process to move forward with the application.
Step 1: Accomplish the Application
Basically, they have an initial part wherein applicants should pass requirements first, including your personal information to be filled out through an application form. Provide the required documents and carefully answer the vital interests of the application. Be honest on the pieces of information you put because it will be the basis of the recruitment team. After submitting, wait for further notice and instruction from the company.
Step 2: Resume Assessment
In this step, the company's hiring team will evaluate your worthiness in the position. It may take some time, so be patient. All the details you put in the application will be reviewed and validated. That is why it is highlighted at first that you should be honest in every detail you give.
Step 3: Job Orientation
After passing the first two steps, you need to undergo orientations. You should have received their notification by this stage if you are selected for the position. Here, you will undergo a briefing on what the company offers, the schedules you will expect, the salary, and other amenable things related to the job position. While this is yet early to judge the success of your application, keep in mind that you need to be patient and show the company what you can offer. The hiring manager will be the one to conduct the interview.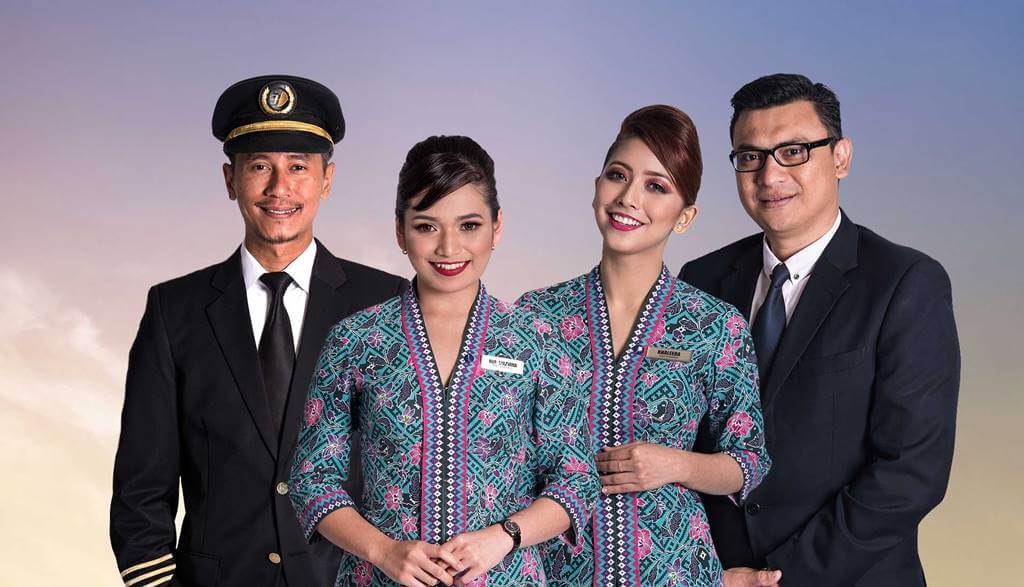 Monthly Salary of Malaysia Airlines Flight Attendant
The company's flight attendant's estimated salary is MYR 45,000 per year. But it can also range from MYR 14,400 – MYR 66,000.
There are also a lot of benefits when you work for the Malaysian Airlines, such as insurance, health and wellness benefits, travel benefits, annual and sick leaves, and so on. You will know more about these benefits as you apply and work for the airline.
Video: Being a Flight Attendant
This video is a general vlog about being an FA. The flight attendant in this video shared some tips on how you can be good at what you do once you apply for your dream job.
Here's what she said:
Prepare yourself at all times.
Research about the airline you are applying for before you go to the final interview.
Dress decently to look presentable.
Participate in the events of the company.
Be friendly.
Disclaimer: This is a video uploaded by a flight attendant vlogger who shared her experience being a cabin crew member. Take note that every crew has a different experience, but this will help give you an idea what to expect when you work for Malaysia Airlines.
Photos: Malaysia Airlines Cabin Crew in Uniform
Check out these beautiful pictures Malaysia airlines flight attendants in uniform. If you wish to imagine yourself being part of this company, check out these photos to give you an idea about working for this airline:
Frequently Asked Question
Here are some common questions and answers about the hiring process in Malaysia Airlines:
1. Are the pieces of jewelry allowed?
Yes. But it must not be a provocative type. Instead, use simple pearl earrings or other similar ones.
2. Is there an online application?
The process of hiring is done through a walk-in application, but there is an online form that should be filled out by the applicant.
3. Do I need to be fluent in English?
You must be knowledgeable enough because the airline accommodates different passengers throughout the world.
4. Once I apply, is there a guarantee that I will be accepted?
Just like any other jobs, you have to complete all the process of hiring and be subject to final assessment before you can guarantee that you pass the hiring process.
5. I have no prior experience, can I still apply?
Yes, fresh graduates are welcome to apply. Make sure you impress the people interviewing you so that they can see the potential despite having no experience.
6. Is the salary fixed?
The salary of a flight attendant for Malaysia Airlines varies. If you get promoted, you will have a higher salary. But, it's guaranteed that you will have reasonable compensation.
7. Can I be promoted?
Yes, you can be promoted if you stay in the company for a longer period of time.
8. How long should I wait before getting feedback from the HR?
In some cases, it could take a month before the HR gets back to you regarding the hiring process.
9. Is training necessary?
Yes, training is necessary whether you have an experience or not. Malaysia Airlines might have different procedures or rules and regulations for flight attendants. Training is essential for your foundation as an FA.
10. Is the training paid?
Yes, training is paid once you start with Malaysia Airlines.
Contact Information
Malaysia Airlines
Address: Kuala Lumpur International Airport – Ticket Office Level 5 (Departure Level) Main Terminal Building Kuala Lumpur International Airport
Telephone Number: 1 300 88 3000 +60 3 7843 3000
Website: https://www.malaysiaairlines.com/my/en.html
Facebook: https://www.facebook.com/malaysiaairlines/
Twitter: https://twitter.com/MAS
Instagram: https://www.instagram.com/malaysiaairlines/