Aviation mechanics play a critical role in ensuring that aircraft are safe and ready to fly. They perform inspections, repairs, and preventive maintenance on aircraft and aircraft systems. The Bureau of Labor Statistics reports that the annual salary for aircraft mechanics ranges from $35,000 to $110,000. But what does that mean in terms of actual salaries? And how much do aviation mechanics make? In this blog post, we will answer those questions and more!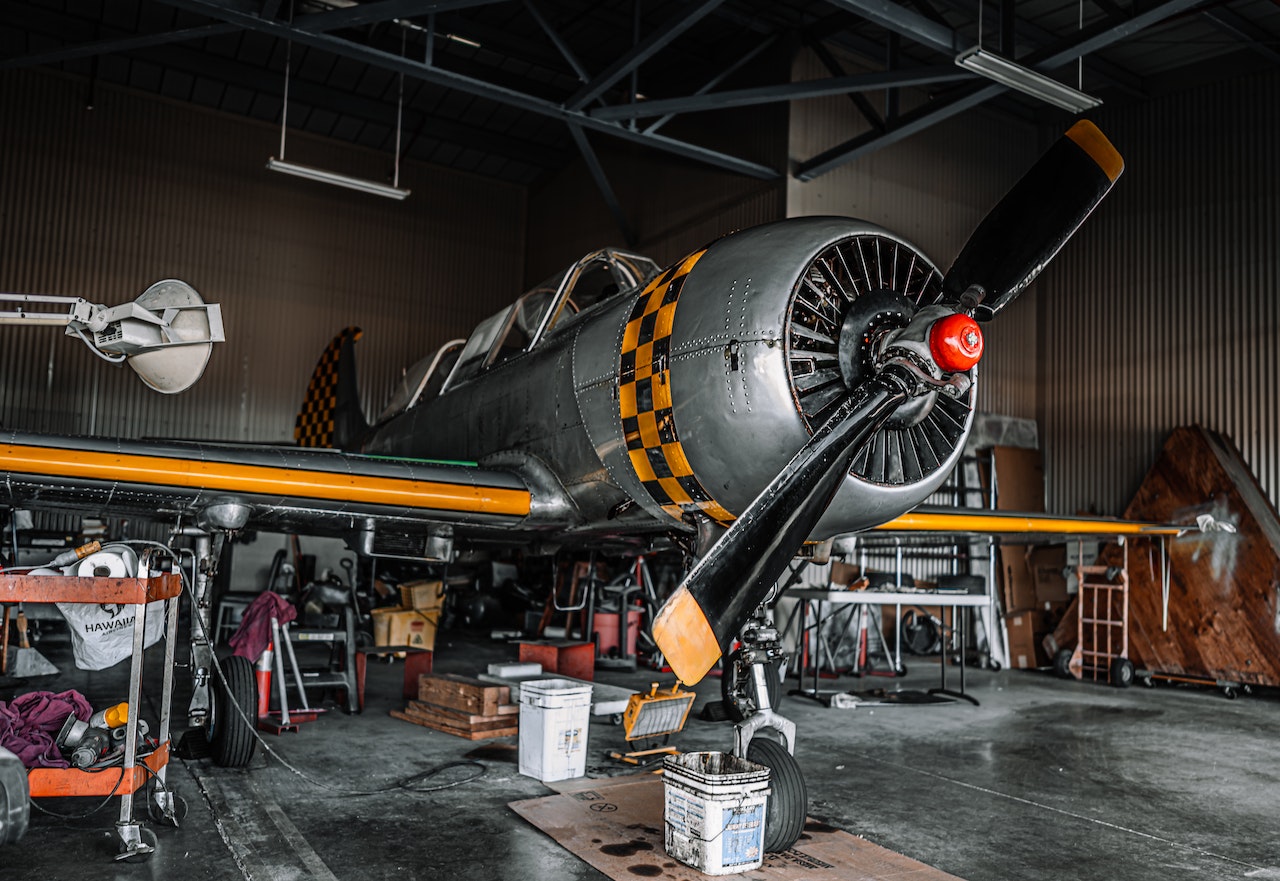 What Do Aviation Mechanics Do
Have you ever wondered who is responsible for keeping airplanes safe and in good working order? The answer is aviation mechanics. They perform inspections, repairs, and maintenance on airplanes and other aircraft to ensure they meet all regulatory standards and are ready for flight.
This important job requires strong attention to detail and the ability to troubleshoot and solve problems.
Aviation mechanics often specialize in a specific type of aircraft or component, such as engines or avionics. In addition to technical skills, they must also have an understanding of aviation regulations and safety procedures. So the next time you board a plane, give a thank you to the hardworking aviation mechanics who helped get it off the ground.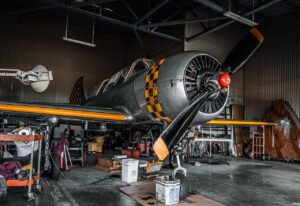 How To Become An Aviation Mechanic
Are you interested in working on planes and other aviation equipment? A career in aviation mechanics may be the perfect fit for you. The first step is to earn your high school diploma or GED. Next, you'll need to complete a Federal Aviation Administration (FAA) approved training program, where you will learn about aircraft systems and how to perform maintenance and repairs.
Once you have completed your training, you will need to pass the FAA certification exam to become a certified mechanic. From there, the sky's the limit! Job opportunities for aviation mechanics are expected to grow 5% over the next decade, and many go on to specialize in areas like avionics or air frame maintenance. So start thinking about taking off on your exciting career path as an aviation mechanic today.
Also Read: How to Apply Caribbean Airlines Flight Attendant Hiring
The Education And Experience Required To Be An Aviation Mechanic
Becoming an aviation mechanic requires a thorough understanding of aircraft systems, from hydraulics to electronics. Formal education in the field is necessary, and most mechanics also receive on-the-job training. In addition, certification by the Federal Aviation Administration (FAA) is required to work on commercial aircraft.
This certification can be achieved through passing multiple examinations, as well as obtaining hands-on experience under the supervision of an experienced mechanic. Working as an aviation mechanic can be physically demanding, but it is also highly rewarding. By ensuring the safe operation of aircraft, these professionals make a significant contribution to the field of aviation. Overall, a combination of education, experience, and FAA certification is necessary to be successful in this career.
The Average Salary Of An Aviation Mechanic
Are you considering a career as an aviation mechanic? This occupation is in high demand and can offer a lucrative salary. According to the Bureau of Labor Statistics, the annual salary for aircraft mechanics ranges from $35,000 to $110,000. Of course, salary can vary depending on experience level and location. In states like California and Alaska, the average salary is over $70,000 per year. On top of regular pay, many mechanics also receive additional compensation through overtime and bonuses. As the demand for trained mechanics continues to grow, the job market remains favorable with plenty of opportunities for advancement and increased earning potential. Skilled and dedicated aviation mechanics can expect their salaries to continue to rise throughout their careers. Overall, becoming an aviation mechanic can be a valuable and financially rewarding decision.
Jobs Available To Aviation Mechanics
If you have a passion for airplanes and a knack for solving mechanical problems, consider pursuing a career as an aviation mechanic. These professionals inspect, repair, and perform scheduled maintenance on aircraft to ensure they are safe to fly. Aviation mechanics can find job opportunities with airlines, aircraft manufacturers, private corporations, and the military. In addition to hands-on work with aircraft, these professionals often use computerized diagnostic equipment as well as various hand and power tools.
It's also important for aviation mechanics to stay current on industry regulations and technological advancements to maintain their certification. Overall, it's a rewarding career that offers steady salary potential and the opportunity to travel with some positions. If becoming an aviation mechanic sounds like a good fit for you, be sure to pursue the necessary education and training before seeking out jobs in the field. With hard work and dedication, you too can join the ranks of these highly skilled professionals keeping planes safely in flight.
Also Read: 22 Best Jobs for Ex-Cabin Crew | Career Options for Ex Flight Attendants
Advancement Opportunities For Aviation Mechanics
The field of aviation offers a wealth of career opportunities for skilled mechanics. In addition to servicing aircraft, mechanics may also have the opportunity to specialize in areas such as avionics or aeronautical engineering. Many airlines offer on-the-job training programs, allowing mechanics to further their education and gain experience in various aircraft systems.
Additionally, there are a host of certification courses offered by aviation organizations such as the Federal Aviation Administration and the Aircraft Owners and Pilots Association. These certifications not only demonstrate a higher level of expertise but can also lead to promotions and higher salary potential. So whether you are just starting or looking to advance your career, there are numerous pathways available in the exciting world of aviation mechanics.
Conclusion:
Overall, becoming an aviation mechanic can be a very rewarding and financially beneficial career choice. With the right combination of education and experience, you can find plenty of job opportunities in this high-demand field. What's more, there is always the potential for advancement and increased earnings as you gain more skills and knowledge. So if you're passionate about airplanes and excited by the challenge of keeping them running safely, a career in aviation mechanics may be the perfect fit for you.
FAQs
Is It Worth Being An Aviation Mechanic?
Becoming an aviation mechanic can be a great career choice for those interested in airplanes and mechanics. It's a high-demand field with plenty of job opportunities, and skilled mechanics can expect their salaries to increase throughout their careers. There is also the potential for advancement and specialization in areas such as avionics or engineering. So overall, it can be a very rewarding and financially beneficial career path.
Do Airline Mechanics Fly Free?
Many employers in the aviation industry offer flight benefits, which can include discounts or free flights to destinations all over the world.
Does An Aircraft Mechanic's Job Entail Working At Night?
Many flights are during the day, but this necessitates that a lot of an aviation maintenance technician's work takes place at night.
Also Read: Malaysia Airlines Recruitment Process