Caribbean Airlines flight attendants are some of the most polite, professional, and courteous flight attendants in the world. They are always willing to help passengers with anything they need, and they go above and beyond to make sure that everyone is comfortable and happy.
For all those aspiring flight attendants out there, this article is for you. In this article, we'll be tackling one of the airlines that aspire cabin crews to fly and travel around the globe. If you think joining Caribbean Airlines is the right fit for you, then this blog post can surely answer your questions as we're here to help you by answering all your questions regarding employment, qualifications, requirements, salaries, etc.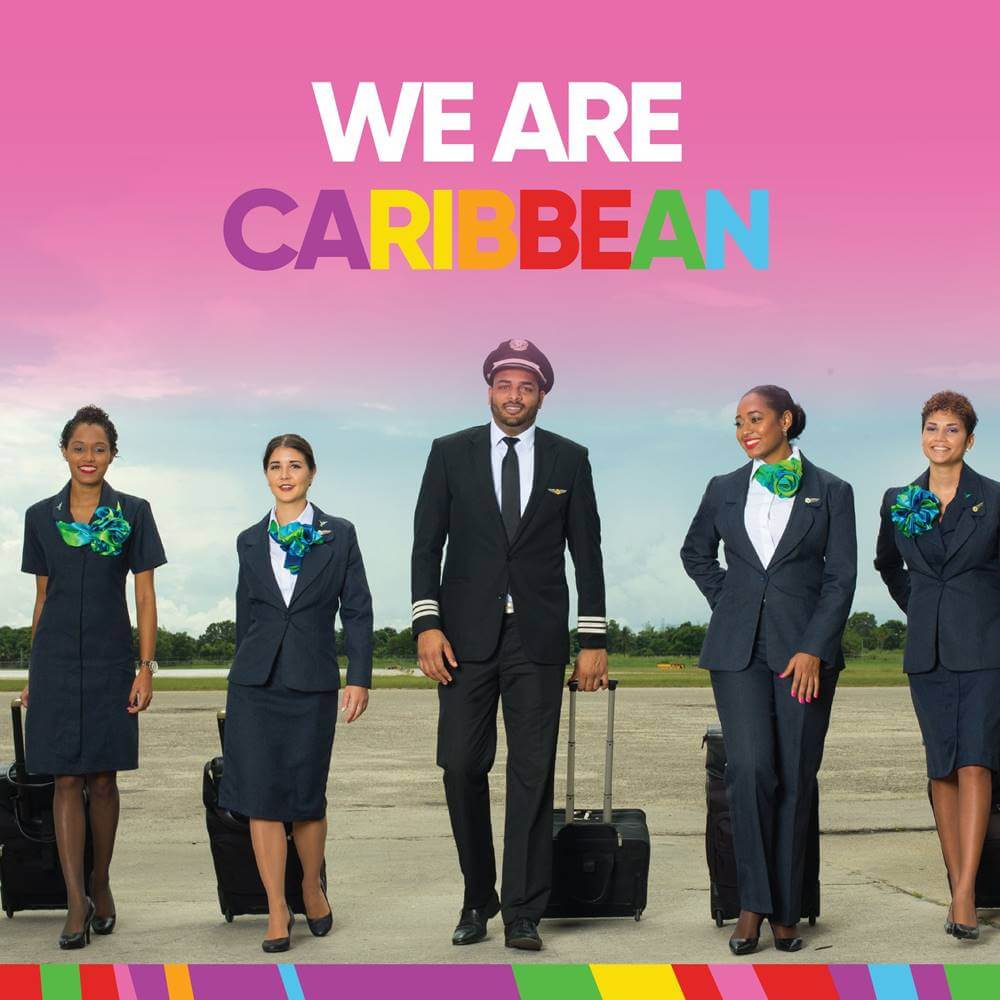 Overview of Caribbean Airlines
Caribbean Airlines Limited is the national airline and government aircraft of Trinidad and Tobago. The company serves as the national aircraft for Guyana and Jamaica. The airline has its headquarters in Trinidad's Piarco International Airport and conducts trips to North America, the Caribbean, and South America.
The biggest company in the Caribbean at the moment, Caribbean Airlines employs over 1,700 people. The Warmth of the Islands is the company's tagline.
After Air Jamaica was to be sold between April 30, 2010, and 2011, Caribbean Airlines Limited announced to the state of Trinidad and Tobago to run a base in Jamaica. After the shutdown of Air Jamaica, Caribbean Airlines offered a smooth transition.
After they completed the deal, Caribbean Airlines Limited established a new base at Norman Manley International Airport in Kingston, Jamaica, making it the biggest carrier in the region. The privatization was deferred from April 12 to April 30, 2010, when it was supposed to take effect.
It was intended that Air Jamaica would discontinue services on this date and that Caribbean Airlines would subsequently take over the airline's busiest operations and six remaining planes.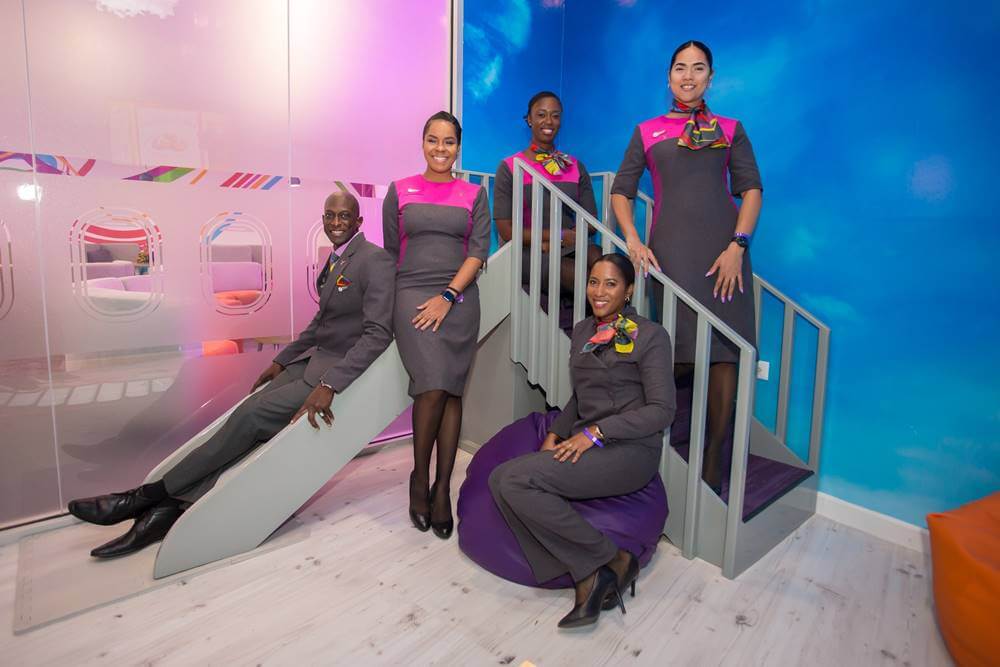 Responsibilities
Similar to other occupations, being a flight attendant is one challenging job. It isn't as simple as "running the plane." There are a lot of things you always have to keep in mind. You have to be able to accommodate all the passengers while ensuring that everything else is smooth as well. Before submitting your application, ensure that you've read the list of responsibilities a Caribbean Airlines flight attendant would be doing.
You're in charge of making sure your passengers are comfortable
You'll have to teach the passengers of the safety rules and protocols during every flight
You have to accommodate the needs of passengers
Create detailed reports after every flight
Distribute food and make sure you give attention to those who have special requests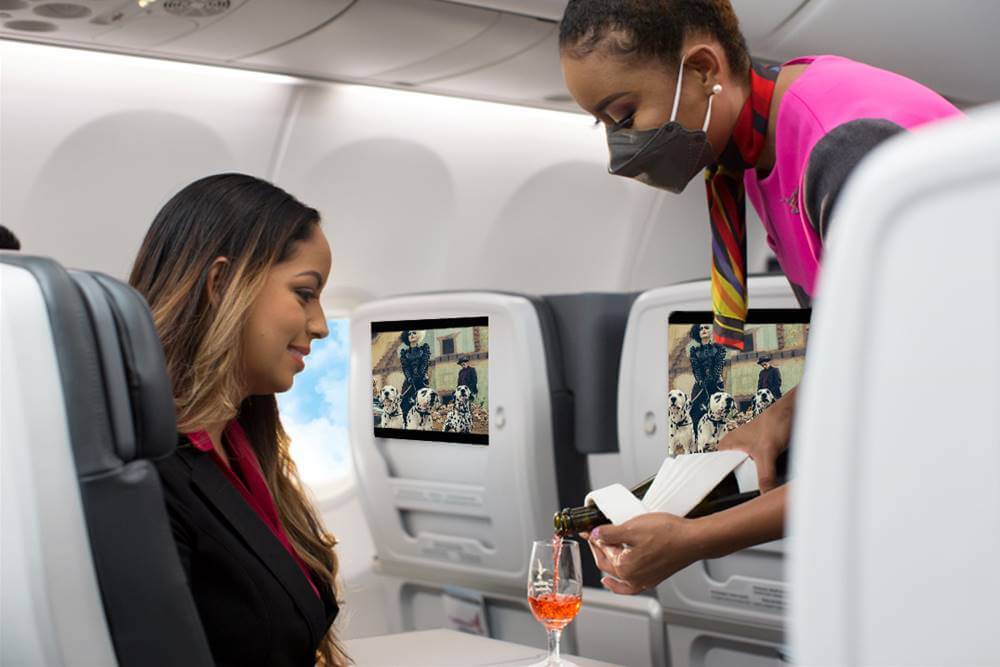 Qualifications
An additional stress that comes when applying to become a flight attendant is the qualifications. Of course, airlines only want to hire the best of the best, so they go to a lot of lengths to ensure that the person they're hiring is perfect for all aspects of the job. That being said, the qualification part is usually what gets a lot of interested applicants disqualified. Before applying, you have to make sure that you're more than qualified to do so. Otherwise, you're application won't even make it through the first phase.
You have to be at least 21 years old
You must at least be a high school graduate
Must be proficient in writing and speaking English
Must have a valid passport
Must know how to swim
You're required to complete the flight attendant training provided by the company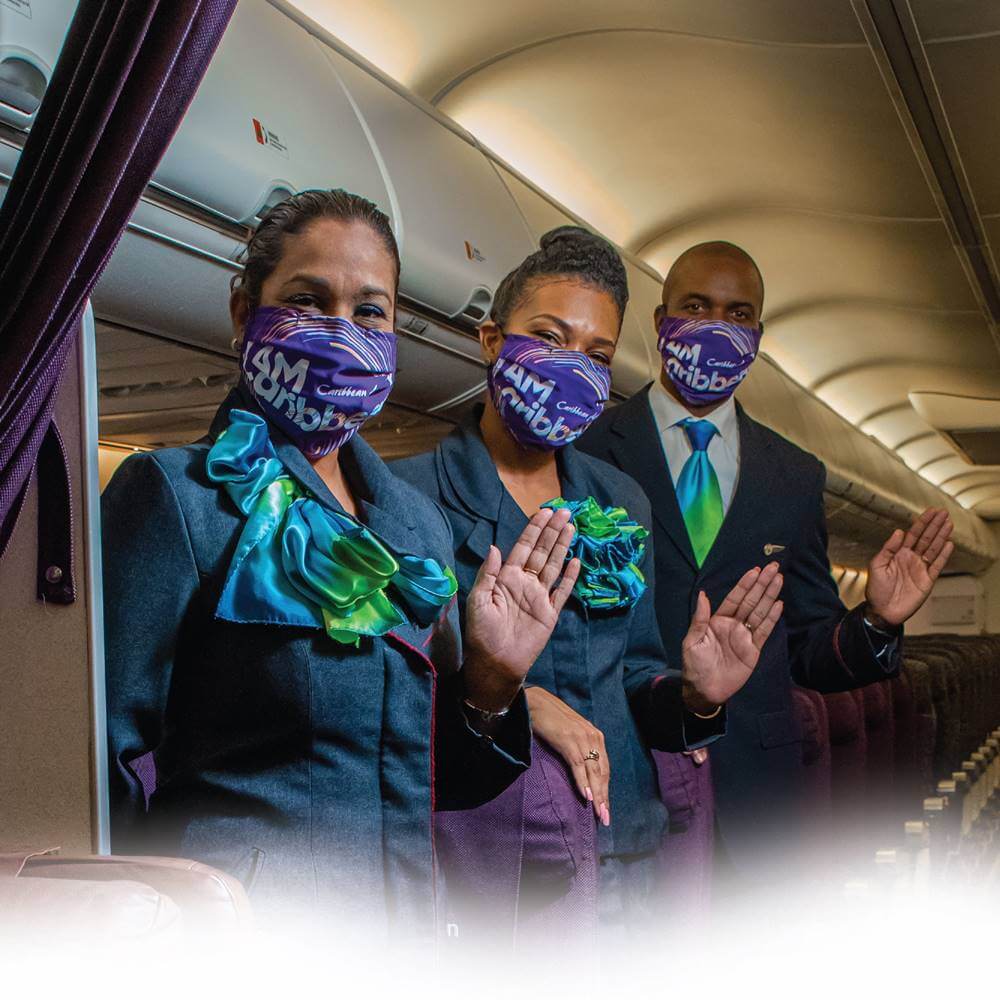 Document Requirements to Prepare
If you think you've got what it takes and are more than qualified to do so, you can head on to the next step: preparing your application. So, what do you have to prepare exactly? Of course, the selection committee will require you to submit a bunch of files that can prove some of the qualifications above. Here's the list that we have curated for easy understanding.
Updated Resume
Birth certificate
High school diploma
Updated dental and medical records
Valid passport
Where to Apply for a Job at Caribbean Airlines Online
To ensure that you stay updated on everything about Caribbean Airlines, we suggest you take frequent visits to their website. On their careers page, it can be easier for you to track should there be any changes regarding your application process, document requirements, and much more.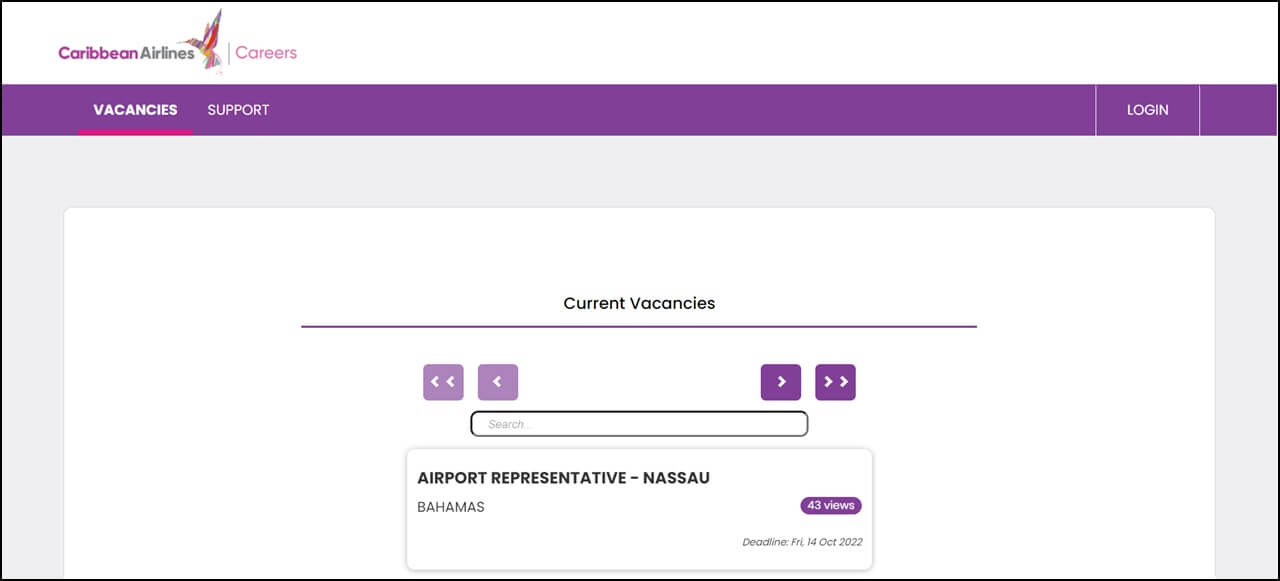 How to Become a Cabin Crew for Caribbean Airlines
Below are step by step guide to follow on your way to becoming a flight attendant for Caribbean Airlines.
Step 1: Go to their website.
For job vacancies, check out the official sites of all significant Caribbean airlines. These web pages each offer a career or jobs page.
Search for the flight attendant position that's open. Ensure you frequently browse their career website to keep an eye out, even if there aren't any current positions. Choose the airline that best fits your demands in terms of your career.
Inbox job updates from several websites are sent to subscribers of respective newsletters. Sign up for their email to ensure you don't miss any great chances.
Step 2: Create a good resume.
Your resume should include all the qualifications needed to be a flight attendant. Caribbean Airlines demand that job candidates have at least a high school diploma and a certificate of specialized training.
A bachelor's or associate's degree is preferred by them, particularly in the fields of tourism, hospitality, public relations, and communication. Therefore, in your resume, list your educational background and relevant experience.
Step 3: Apply for the job application.
In this part, ensure you have all the qualifications the company is asking of its applicants. Also, ensure that all the information is correct. Once all this is completed, you can submit your application.
Step 4: Wait for any updates.
After submitting your application, you have nothing else to do but wait. If you have passed the first phase, they'll contact you on what to do for the second phase, so be sure to keep an eye out for that.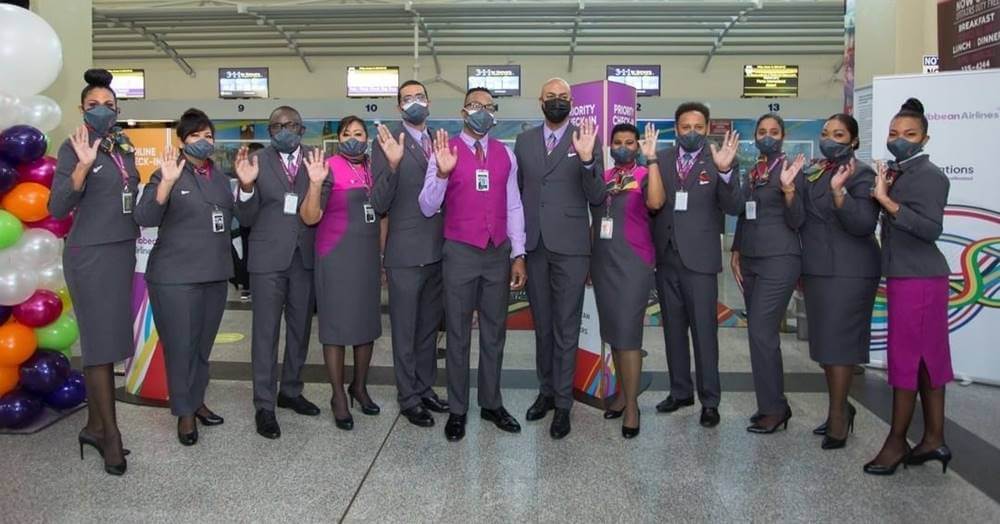 Monthly Salary of a Caribbean Airlines Flight Attendant
It isn't easy to always play the part of a flight attendant. So before getting into something, we always ensure that whatever the job is, the pay can match it. That being said, what exactly can Caribbean Airlines give to its flight attendants? Is it able to satisfy the monthly needs of its employees?
Well, that would depend on the person. But in terms of the base pay, the airline offers its employees about $455 monthly. This is in terms of minimum pay. The company can give about $1572 monthly if we're talking maximum.
They also have good benefits to match this fantastic salary, such as travel benefits, health insurance, the chance to travel around the globe, and much more.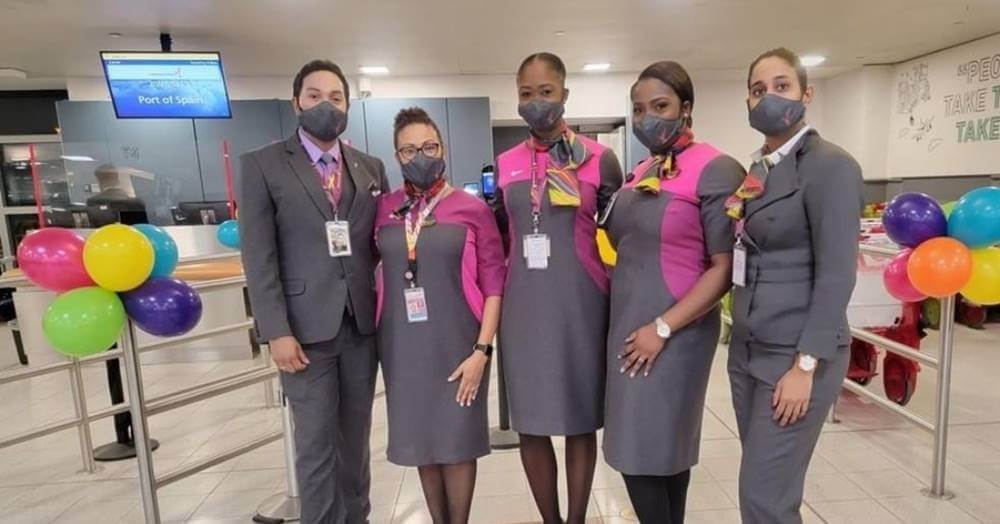 Video: Caribbean Airlines' Flight Attendant Career Talk
Are you interested in learning more about the company and its atmosphere? Well, you can check this video out as it explains what it means to be a Caribbean Airlines flight attendant. They have invited Celine Brown, one of their flight attendants, and asked her to explain the job's responsibilities, why she likes the job, and so much more.
Photos: Caribbean Airlines Flight Attendant Photos
Check out these photos of Caribbean Airlines' Flight Attendants in uniform. As you can see, the uniform is meant to be stylish and functional at the same time. It also helps preserve the individual's and the company's image of professionalism and excellent attention to detail.
Frequently Asked Questions
Some common questions applicants have when they apply for cabin crew for Caribbean Airlines are listed below. Find out if you meet the basic requirements in working for the company.
1. What is the minimum age required to apply for Caribbean Airlines?
You have to be at least 21 years old to be able to apply for Caribbean Airlines.
2. What is the minimum height required to apply for Caribbean Airlines?
You're required to at least be 5 feet 2 inches.
3. Does Caribbean Airlines allow its employees to have tattoos and piercings?
They allow this as long as they are not visible while you're in your cabin crew uniform.
4. What is the minimum educational attainment required for Caribbean Airline's applicants?
You at least have to be a high school graduate to be able to apply.
5. Does the company provide training to those applicants who passed the final stage?
Yes, after the interview stage, you'll go on to complete the provided flight attendant training before starting to work as one.
6. Does Caribbean Airlines require you to be fluent in any language?
They require you to be proficient in speaking and writing English.
7. What is Caribbean Airlines' application like?
You will first go through an online application followed by an onsite review should you pass the first stage. The final stage would be for you to complete the provided flight attendant training.
8. Will the hiring committee require you to do an interview on your physical abilities?
Yes, they may ask to interview your physical abilities such as pushing, bending, lifting, pulling, etc.
9. Do you have to know how to swim to apply to Caribbean Airlines?
You must know how to swim at least 25 meters without help.
10. What will happen after you pass the flight attendant training?
You will be given a certificate proving your completion, and then you can officially start working as a flight attendant.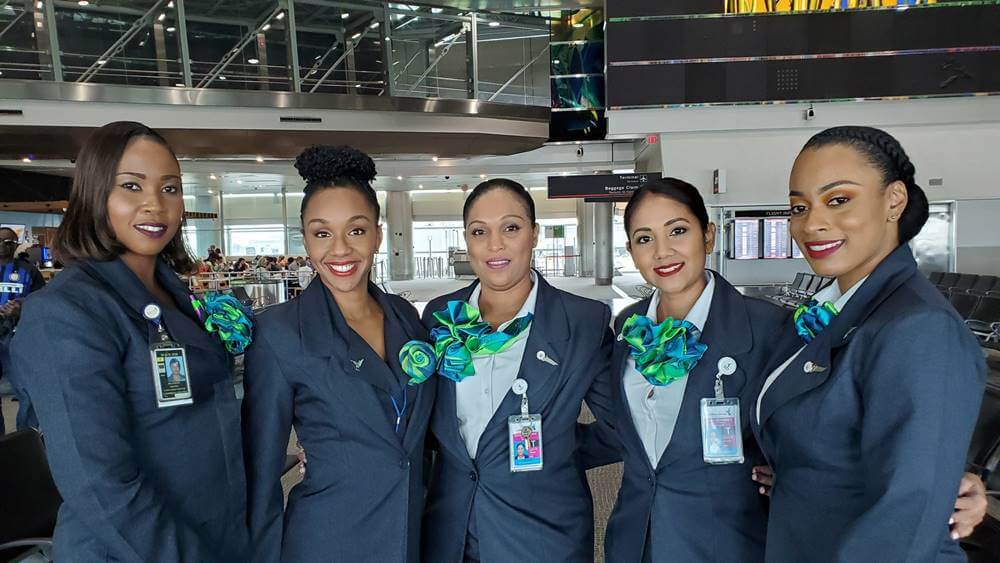 Summary
No job is easy, and that includes becoming a flight attendant. While the list of requirements may be lengthy, those who truly deserve it will eventually gain a position in the desired job. The most important thing is you continue to improve and try your best at all times.
If you have been struggling to find information regarding Caribbean Airlines and its application process, then we hope this article has answered all your questions and concerns. We wish you luck and hope you never stop pursuing your dream job.
Contact Information
CARIBBEAN AIRLINES
Address: Iere House, Golden Grove Road, Piarco, Trinidad and Tobago
Telephone Number: +1 868-625-7200
Website: https://www.caribbean-airlines.com/#/
Facebook: https://www.facebook.com/caribbeanairlines/
Instagram: https://www.instagram.com/iflycaribbean/?hl=en
Twitter: https://twitter.com/iflycaribbean
LinkedIn: https://tt.linkedin.com/company/caribbean-airlines-ltd.