Japan Airlines or JAL is the flag carrier and the second-largest airline in operation in Japan. It was formally created as the country's national carrier in 1953. JAL began as a domestic carrier before becoming an international airline in 1954 when it began flights to San Francisco. Over the next ten years, it expanded its service to other US cities as well as Southeast Asia, Europe, India, the Middle East, and Australia.
Also Read: How to Answer: Tell Me About a Time You Dealt with a Difficult Customer
This airline provides high-quality and premium service to all of its guests while onboard. And as a flag carrier of Japan, JAL always gives the best and most secure flights for its passengers. Are you thinking of getting a Flight Attendant job in Japan? JAL could be your next aviation company. See their requirements and qualifications below.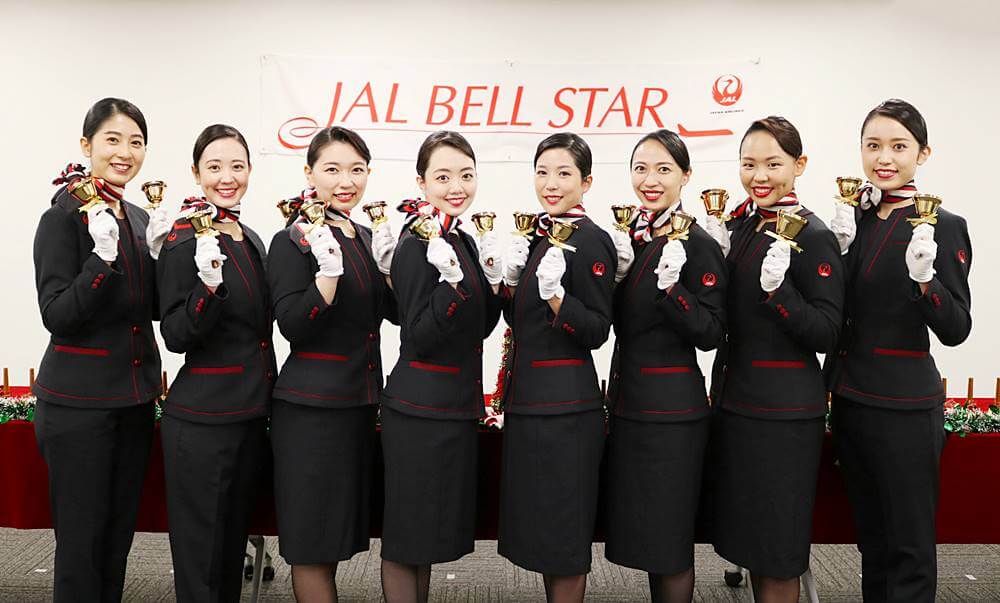 List of Requirements and Qualifications to Become a Japan Airlines Cabin Crew
You must be 20 to 28 years old.
Aspiring applicants must have at least three GCE' O' levels and a TOEIC score of 650 points.
You must be fluent in English
Must have a valid passport.
Must be at least 210 cm tall on tiptoes and 1.58 meters tall.
Must have healthy skin.
Must pass a pre-employment medical examination.
You must have a good character.
No prior criminal history.
No dental braces are allowed.
Tattoos are not permitted.
Eyeglasses are not allowed, however, contact lenses are permitted.
Good attitude at work.
The ability to communicate in Japanese is an advantage.
Responsibilities:
In charge of doing pre and post-JAL flight checks.
Warm greets and welcome to all Japan Airlines passengers.
Informing all passengers about JAL's aviation rules
While in charge of assisting all JAL passengers in deplaning.
Giving the best possible care and service to all passengers on board.
In charge of preparing and serving meals and beverages to all passengers.
Ensuring the passengers' safety while on board.
Responsible for checking and monitoring the JAL equipment and seat pockets to ensure they are in good working order.
Responsible for ensuring that the food stocks are enough.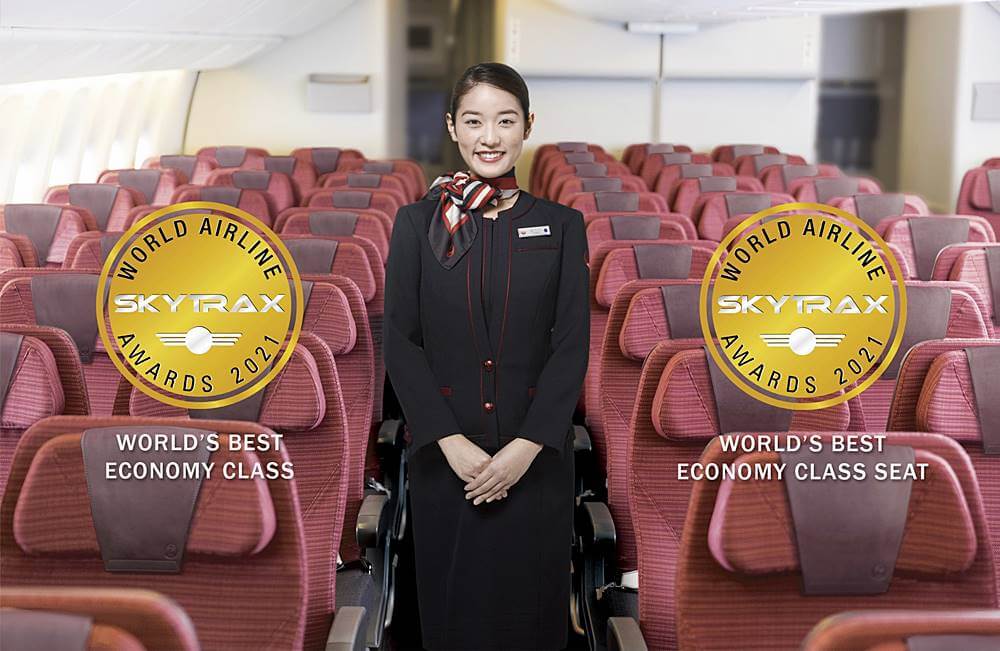 Application Process
Step 1: Go to the JAL official website and start your online application. You can go here: https://www.jal.co.jp/ph/en/ you can go directly here: https://www.jal.co.jp/sgl/en/others/recruitment/
Step 2: Click on the link provided on the web page and start filling in all the necessary information. Following that, you must complete the Japan Airlines Cabin Crew application. You must carefully read all of the directions to ensure that you do not overlook any vital elements of the application form. When you have finished filling out the application form, simply click the submit button and wait a few seconds for it to be sent.
Step 3: Then, keep a printed copy of your JAL Cabin Crew application form for future reference.
Step 4: The next step is to wait for a response from JAL's recruitment team to see if you passed the initial evaluation and are invited to the next round, which is the first interview. Please keep in mind that, due to a lot of applications each day, it may take some time for the recruitment team to respond by email to you.
Documents needed:
Updated CV/Resume
Valid Passport
School diploma
Birth Certificate
Transcript of Records
Work-related Training Certificates (if available)
Certificate of Employment related to the desired job position (if available)
2×2 Colored Picture
Full Body shot colored (The recruiter does not prefer photos taken at the studio)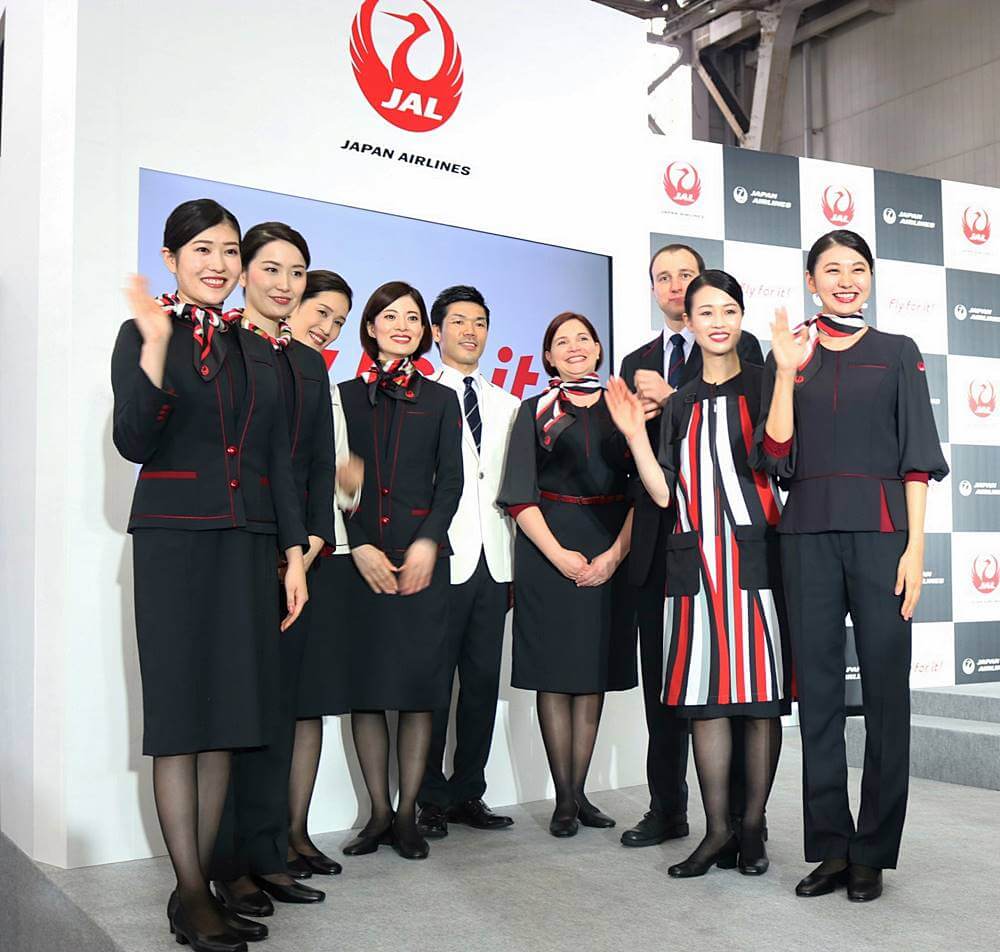 Salary and Benefits
A Flight Attendant's monthly salary at Japan Airlines is reported to be 333,333. This figure indicates the median, which is the midpoint of the salary ranges calculated by our proprietary Total Pay Estimate algorithm and based on data from our users. The monthly base salary is anticipated to be 333,333.
Healthcare Coverage
Medical Insurance
Life Insurance
Vision and Dental benefits
Vacation leave
Video: Fly Japan Airlines First Class REAL CHEAP!
This is a video by a famous YouTube aviation vlogger Sam Chui that will walk you through the First Class trip of Japan Airlines. Japan's flag carrier Japan Airlines or known as JAL provides undeniably premium service from the lounge to the plane seat. The First Class is really cheap, you will definitely get the best bang for your buck. Each cabin is very spacious and the food is really great.
Photos: Japan Airlines Cabin Crew Uniforms
Check out these pictures of Japan Airlines crews so you can see what they look like in uniforms:
Frequently Asked Questions
Here are some common questions and answers about the job requirements as a cabin crew for Japan Airlines:
1. Is there a minimum height requirement for Japan Airlines?
Yes. Japan Airlines needs applicants to be at least 1.58 meters tall.
2. Where is the airline located?
The airline is headquartered in Shinagawa, Tokyo.
3. Is it necessary to be fluent in English and other languages before applying?
Yes, fluency in English is one of their basic requirements. Japanese language proficiency is also an advantage.
4. How long does Japan Airlines' cabin crew training last?
The training will last for three months in order to prepare and equip you with the knowledge and abilities required for your work.
5. Do Japan Airlines do background checks on all qualified flight attendants?
Yes, all aspiring cabin crew members who complete the recruitment procedure are subjected to a background check by Japan Airlines. This is done before they are finally welcomed for onboard training.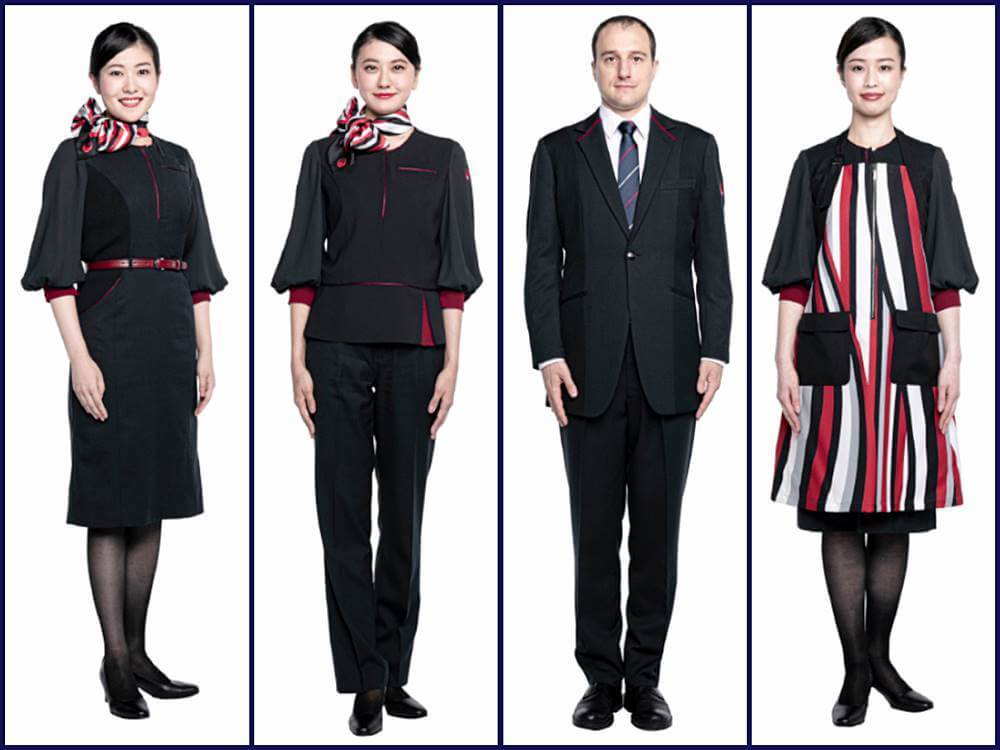 Summary
Japan Airlines is the second largest airline in Japan. The airline has around 4,500 international flights and 26,500 local flights. Japan Airlines is committed to offering premium and high-quality care and service to all of their passengers on board.
If you want to be a member of Japan Airlines' cabin crew, don't hesitate; instead, submit your application now. Follow the procedure, provide all necessary requirements, and be the best you are.