Flight attendants play an important role in making sure that passengers have a safe and comfortable flight. They are responsible for a range of tasks, from serving food and drinks to providing first aid and dealing with disruptive passengers. LATAM flight attendants are some of the best in the world, and they receive extensive training to ensure that they are able to handle any situation.
They are also fluent in multiple languages, which is essential for dealing with the diverse passenger population on LATAM flights. In addition to their safety responsibilities, flight attendants also play an important role in providing customer service. They are often the first point of contact for passengers, and they work hard to make sure that everyone has a positive experience.
Also Read: New York Layover Guide: Best Things to Do in 24 Hours
After the acquisition by LAN and Brazilian TAM Linhas Aéreas, which was completed on June 22, 2012, LATAM Airlines Group was created. The two airlines' full rebranding as LATAM was announced in August 2015. Latam Airlines' vision is to connect people safely, with operational excellence and a personal touch.
The said airline wants to become one of the most admired airline groups in the world. This is also the reason why they expect cabin aspiring cabin crews to be passionate, goal-oriented, and represent the company with values.
If you want to become a part of this prestigious airline, here are the requirements you need to have, as well as the responsibilities you have to shoulder.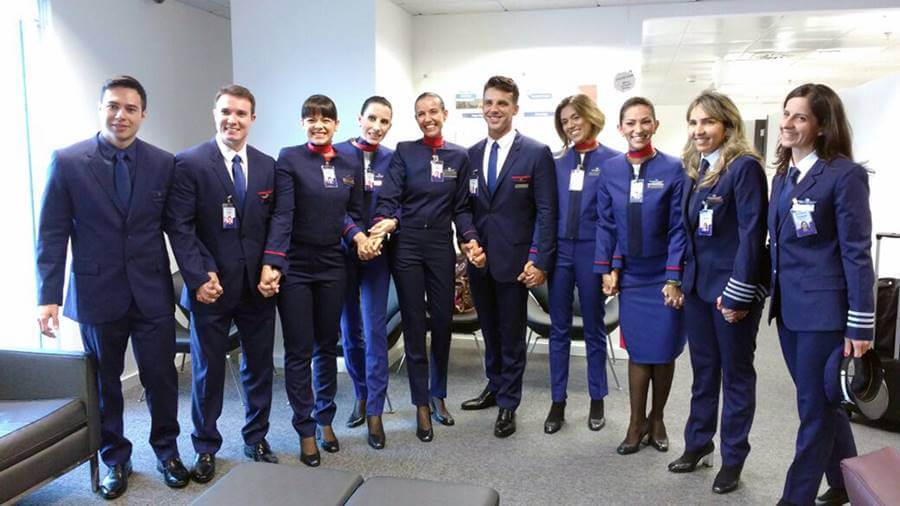 List of Requirements and Qualifications to become a LATAM Cabin Crew
A University or Technical education is preferred.
Must have a valid flight license, it is a plus!
You need to pass a background check
You need to pass a medical examination.
You must have correctable eyesight to at least 20/40
Airline stewards may also be required to undergo a clinical examination.
You must be willing to live near Santiago Airport.
You must be able to work alternate shifts.
Following the approval of the selection procedure, you will begin a 2-month theoretical-practical training course that you must pass. General Emergencies, Aeronautical Regulations, Aircraft Qualification, Dangerous Goods, On-Board Service, and other topics are covered in this course.
Before a DGAC inspector, you must pass an evacuation and ditching skill exam. (Drills for both land and sea survival).
Responsibilities:
Implement safety policies on board, in line with the guidelines established by the business and the authority.
Look out for our passengers and every crew member, treating them as you would want to be treated. Show empathy.
Focus on sustainability by being aware of and following the existing norms and processes connected to the role. Encourage the area and the business as a whole to constantly strive for better.
Serve drinks and meals.
Assist passengers on their seats.
Demonstrate safety equipment on board, including when and how to use them.
Construct a report after every flight.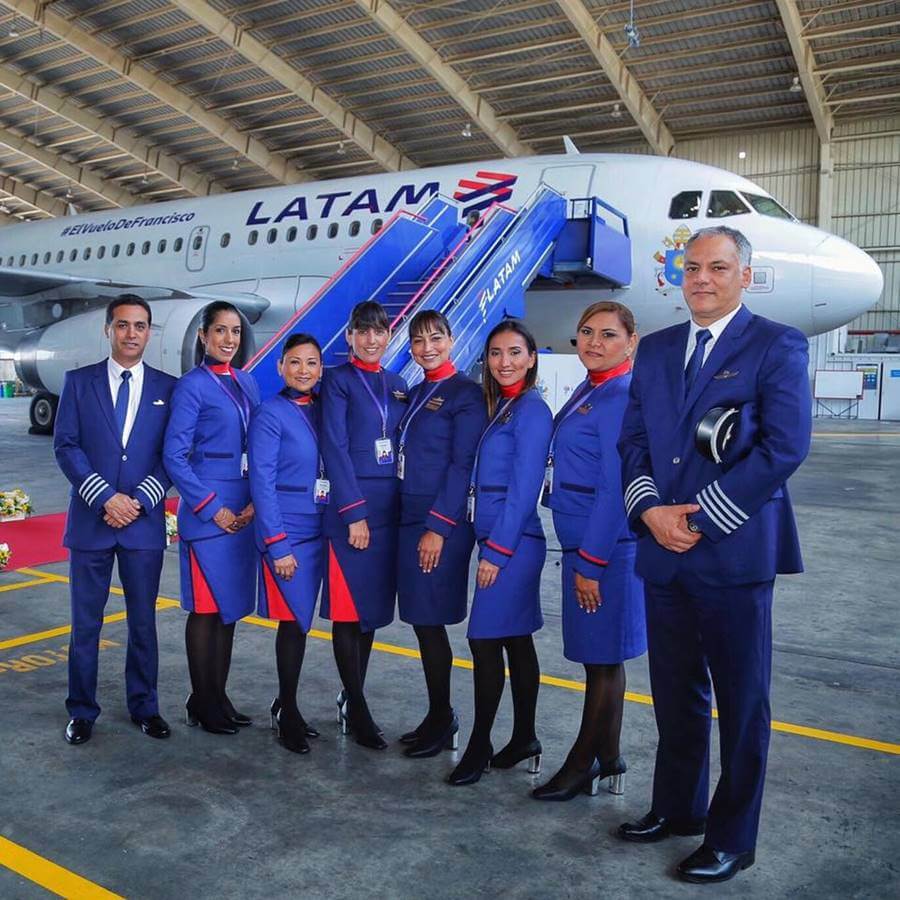 Application Process
Step 1: Make a list of the essential documents you need for your application such as credentials, certifications, etc. In this way, you will get the chance to demonstrate your expertise as an applicant and provide anything that they will ask during the application process.
Step 2: Most of the time, Latam Airlines posts job vacancies on its official Linkedin account.  Go to the Latam Airlines Linkedin website page, you can go here: https://www.linkedin.com/company/latam_airlines/jobs/
Step 3: Login to your Linkedin account. Search for Latam Airlines and see possible vacancies. All of their job vacancies have titles. You can translate the page into English to see what you're looking for.
Step 4: Click on the job title "Cabin Crew" and read the guidelines. Then on the upper part of the page click "Apply."
Step 5: You need to have your own Linkedin account to proceed with this section. Create an account where you can easily access all the jobs for your desired position. Complete the online application for the job you are applying for. Don't forget to submit any documents that you are being asked to.
Step 6: After submitting your application, wait for their recruitment team to contact you or send a notification through email or call. The hiring process may take some time. Latam will not give you a turnaround time for reviewing your application, so you need to be patient.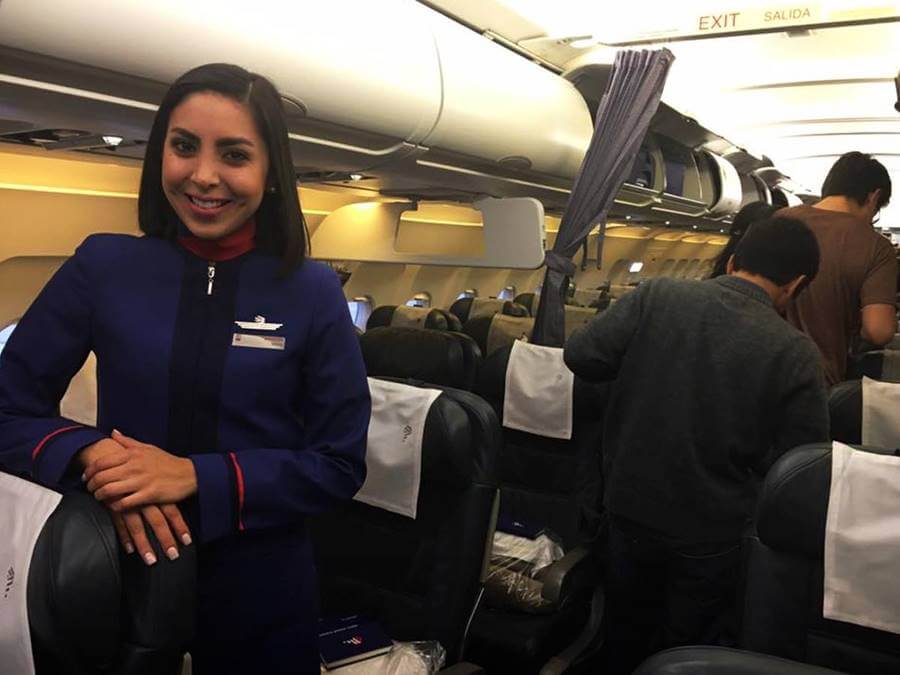 Salary and Benefits
The estimated salary for a Flight Attendant at LATAM is R$6,187 per month.
      You will have Health Insurance.
      You will be part of an attractive, global, and multicultural industry.
      You will integrate into a dynamic environment, with constant changes and challenges.
      You will have wide and multiple career development options.
      You will be able to see the world through the free ticket program to all LATAM destinations inside and outside of Chile.
      You will work in a company that takes care of people in a Fair, Empathetic, Transparent, and Simple environment.
      You will be part of a group committed to the diversity and sustainable development of South America.
Video: Welcome to the LATAM Business & Economy Cabins
Latam Airlines showed their new Business and Economy Cabins in this 3-minute video.  Their goal in enhancing the said cabins was to provide a premium experience to each passengers while on board. The said video features more spaces created for personal items, the latest monitors, and more privacy options for business class passengers. They also present the renewed economy cabin with bigger monitors and the latest technology, award-winning food service inspired by Latin American flavors, and the new Latam Plus seats.
Photos: LATAM Cabin Crew Uniforms
Check out these pictures of LATAM Airlines crew so you can see what they look like in uniforms:
Frequently Asked Question
The following are some of the common questions asked about LATAM Airlines flight attendants.
1. I have a tattoo; can I still apply?
Latam Airlines didn't mention having tattoos on flight attendants. But following the standard requirements of different airlines regarding tattoos and piercings, you must be able to hide your tattoo under your uniform to get this job. They will not allow you to cover it intentionally with accessories or makeup.
2. Will I undergo a drug test?
Yes. Not only drug tests but also a lot of medical examinations.
3. I don't have high educational attainment; can I still apply?
Having a university degree or technical course certificate is not a basic requirement, though they prefer applicants that have those credentials. But yes, you can apply.
4. Does Latam Airlines conduct a background checks?
Yes, every airline conduct background check. In fact, it will be implemented before going to the final training.
5. Where is Latam Airlines based?
Group LATAM Airlines S.A. is a holding company for airlines with its main office in Santiago, Chile. With subsidiaries in Brazil, Colombia, Ecuador, Paraguay, and Peru, it is regarded as the biggest airline in Latin America.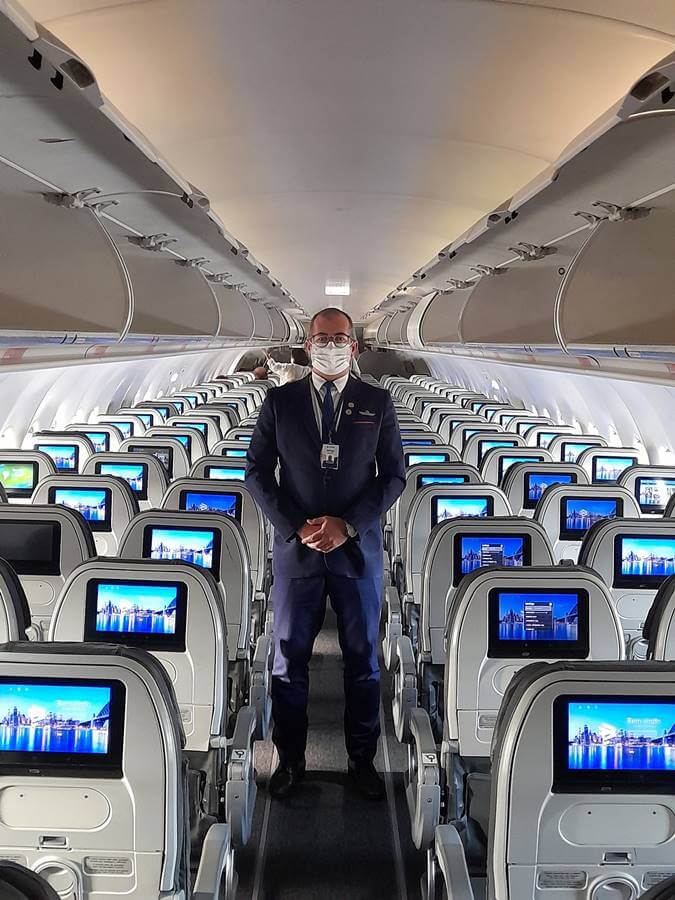 Summary
Along with American Airlines, British Airways, Cathay Pacific, Finnair, Iberia, Japan Airlines, Malaysia Airlines, Qatar Airways, Royal Jordanian, S7 Airlines, SriLankan Airlines, and Qantas, LATAM is a member of the OneWorld airline alliance. This opens up a network of almost 1,000 locations and countless flight options! So being a flight attendant for this company means having many destinations and alliances. Latam is one of the most well-established airlines in Latin America. If you want to become a flight attendant for this airline, try your luck now by visiting their Linkedin page.