If you want to become a cabin crew for Qatar airways, you need to know what are the things needed for you to qualify for the role. This is the first step to ensure that you are fit for the position. Below are the following job qualifications needed for the flight attendant job by Qatar airlines. Take note that it's always best to visit their main website for a more updated list.
Also Read: Qatar Airways Salary and Benefits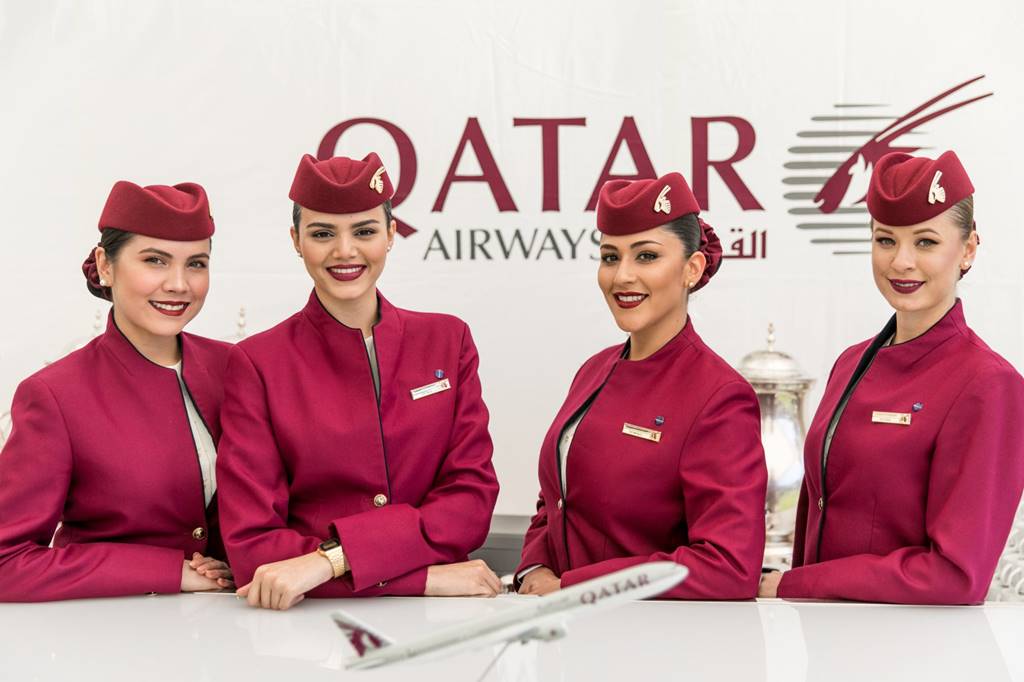 Qatar Cabin Crew Job Qualifications
Age: Minimum of 21 years old
Arm Reach: Can reach a height of 212cm on tip-toes.
Education: High School Education
Communication Skills: Fluency in Written and Spoken English Language
Health and Fitness: Excellent health and fitness
Others: Outgoing personality and has good interpersonal skills. Can work with a multi-cultural team
Willing to be relocated to Doha, Qatar
This is taken from the Qatar Airways website to provide more information for people who want to know what the requirements are to apply as a Qatar Cabin Crew.
A number of people have some preconceived notions on what the requirements to apply as a flight steward are. But all they have to do is apply online or submit their resume when they visit one of our Open Days events.
Career prospects and personal development opportunities are tremendous in this dynamic and vibrant environment. We, at Qatar Airways take our recruitment and selection process very seriously. While every effort is taken to treat all our candidates fairly, it is vital that we select people with the desired capabilities that are essential to our continued success.
Things to Bring During an Open Day by Qatar Airways
When you apply as a cabin crew and you will drop by the Open Day event, you need to bring these with you:
Resume or CV
Photocopy of Passport
Passport-sized Photo in Formal Business Attire
Full-Length Photo in Formal Business Attire (Without Glasses)
Photocopy of Highest Educational Attainment certificate
Dress Code: Formal Business Attire
Note: On the venue of the Open Day, you will be submitting your CV to the recruitment team. If you are shortlisted, you will be asked to attend the Assessment Day with the Qatar Airways team.
So these are the minimum requirements needed. Please do visit the website for more information as well as apply as a Qatar cabin crew.