Air India is probably on top of the lists of most flight attendants, pilots, and staff as it is India's National carrier. Here's a guide on how to make your dream career into reality and fly with India's top-notch airline. Check out the process, requirements, qualifications, and other considerations that you should know to increase the chances of getting hired.
If you're looking to be part of a prestigious airline company across India, Air India is opening its door to accept enthusiastic Indian Nationals to fly with them. It's offering great opportunities for crews who are fit for various roles to provide excellent service even to India's neighboring countries.
Air India Airlines invites young, energetic, and pleasing personality individuals to fill in the position of Experienced Cabin Crew who will be flying with Air India's domestic flights and possibilities to join International flights along the journey. With Air India's total number of Airbus and Boeing aircraft, the avenues for career advancements are generous. Currently, it's operating a total of 168 domestic and international carriers.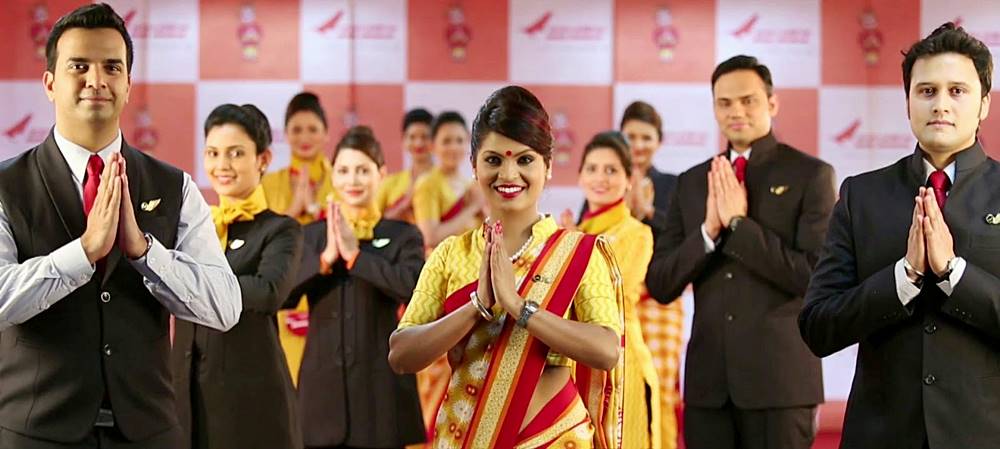 Overview
Air India is the flag carrier airline of India and operates a fleet of Airbus and Boeing aircraft. It is headquartered in New Delhi, with its main hub at Indira Gandhi International Airport.
Air India was established on October 15, 1932 by J. R. D. Tata for co-operation with Government of India (GOI). Air India operates scheduled services to 60 international destinations across 4 continents. It is India's largest international airline, with a market share of 18.6 percent.
India's National carrier is also planning to expand its network globally through one of its wide aircraft Boeing 787 Dreamliner. If it's your dream to be part of India's popular airline, this is your chance.
However, even if you have all the mentioned characteristics, be sure to have the relevant experience and eligibility requirements for a seamless application. You can check out the information below to take note of the responsibilities, qualifications, and other details of applying to Air India as a cabin crew and flight attendant.
Responsibilities
Flight attendants of Air India Airlines are supposed to know their responsibilities to perform their jobs successfully. Here are your duties as a flight attendant once you get on board with Air India.
Greet and welcome guests warmly upon boarding.
Checking the passengers' tickets and guiding them to their respective seats.
Responsible for providing the information and guidance the guests need to have a safe and comfortable flight.
Responsible for building trust and great relationships with the people on board.
Checking and monitoring the safety and security of the cabin.
Preparing and serving food, drinks, and other necessary needs of the passengers.
Presenting essential instructions regarding using emergency equipment in case of flight disturbances.
Assisting passengers to have the best flight experience.
Qualifications
In applying to be part of the growing airline company Air India, there are qualifications that you should be able to meet. You should have these qualifications to ensure that you are perfect for the cabin crew position at Air India.
As one of Air India's cabin crews, candidates should be at the age of at least 18 to 35 years old.
They should have a minimum height of 160 cm for females and 172 cm for males.
The Body Mass Index (BMI) requirement for males is between 18 to 25, and between 18 to 22 for females.
In terms of Speech, candidates should have a clear speech and accent. Applicants with stuttering and lisping issues are not prioritized.
In terms of educational qualification, candidates should have passed the H.S. 10+2 or Intermediate board exam recognized by the Government or University.
Basically have a minimum of one year experience as a Cabin Crew in an airline and be able to present a valid SEP.
In terms of language proficiency, the candidate should be able to communicate in English, Hindi, and other regional languages.
The applicants should present themselves well with great communication and customer service skills.
A pleasing personality is also a must to get on board at Air India Airlines as a Cabin Crew.
An Air India crew should also have a good skin complexion. You can also refer to one of the YouTube videos below about the physical appearance and other requirements.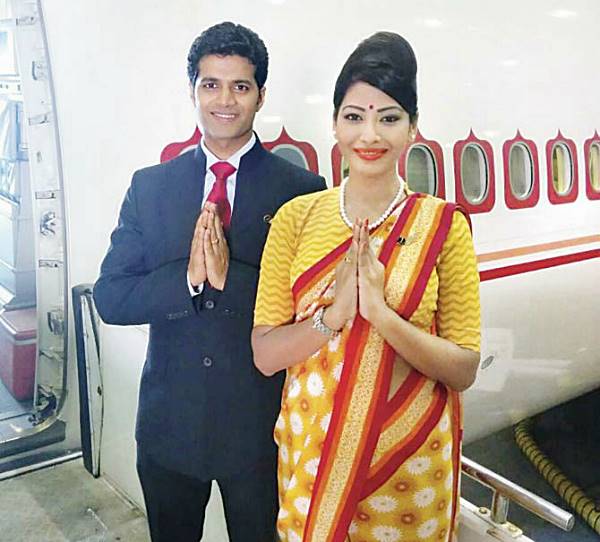 Document Requirements
Aside from presenting proof of your identity, education, and previous experience, Air India also requires essential documents to apply for respective positions. As for applying to be one of Air India's cabin crew, you should prepare the following documents as well:
Prepare and fill in the Application Form that you can download on Air India's official website.
A passport size picture should be incorporated on the signed Application Form.
A valid e-mail I.D. for verification processes.
Medical certification
Photocopies and original copies of certificates proving your identity and date of birth such as supported government I.D.s, certification of birth, or other documents. Check out the website of Air India for complete details of the required documents.
Photocopies and original copies of documents supporting your educational background and work experience.
The company also looks for proof of salaries, such as bank statements or other supporting documents that can prove your previous experience.
You also need to prepare a detailed curriculum vitae (CV).
You should also take note of other documents required for different categories such as C.S., S.T., OBC, or EWS. If you belong to any of those categories, kindly refer to the application advertisement of Air India to know more about the additional documents you should present upon applying as a cabin crew.
Where to Apply for an Air India Airlines Job Online?
There are plenty of fraudulent websites and platforms using the name and logo of Air India Airlines and offering fake job opportunities. So, it's essential to be vigilant when applying for a job online regardless of the position you're applying for or the company.
As for the Air India Cabin Crew job hiring, the safest and trusted way to apply online is by visiting the company's official website. From then on, you can access the application by logging in to the Career page of the site and downloading the form. As of now, Air India does not support sending online applications. The suggested form of sending your application is through Post, courier, or Speed Post.
How to Become a Cabin Crew for Air India Airlines
Applying for a Cabin Crew job at Air India Airlines can be straightforward if you follow the simple steps below.
Step 1: Visit the official website of Air India Airlines at http://www.airindia.in/. Once you're at the homepage, look for the Career Section of the site located just below the corner of the page.
Step 2: Register for a new account if you haven't registered yet in the Career Section. Note that the registration process requires personal information, so ensure that you input them correctly.
Step 3: Upon registering, once you have verified your account on the Career page, log in to your account.
Step 4: Download the Application Form for the designated job offer and fill it with the necessary information.
Step 5: Once filled in, print the form and mail it to the address provided by the company.
Step 6: Don't forget to check the address or location you will put on the envelope to prevent delays in sending the form. You can find the respective addresses of Air India here.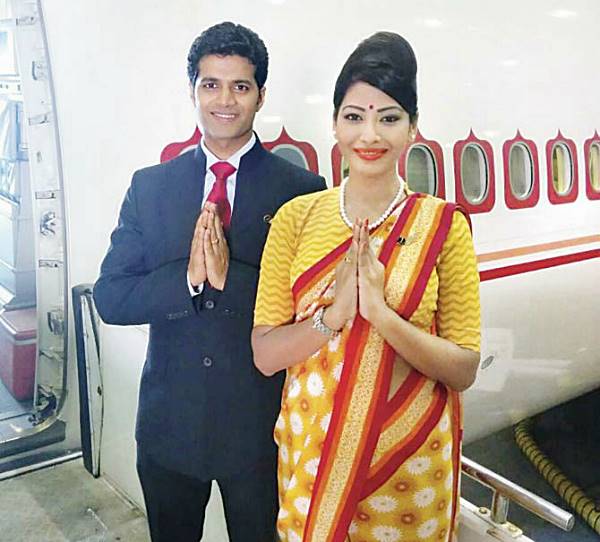 Monthly Salary of an Air India Airlines Flight Attendant
Salary is one of the essential factors to consider when looking for a job. As for the flight attendant salary at Air India Airlines, it will depend on various cases.
During the training period, the monthly salary is about Rs. 15,000. Then, it goes up to Rs. 18,400 per month for the basic wage once the training is done. Other than the basic pay, a cabin crew also receives a flying allowance of approximately Rs. 300 per hour. However, it can vary if the flight is international.
Thus, the average monthly salary will vary depending on whether you're boarding with a fleet of domestic or international aircraft. However, according to indeed.com, an Air India Airlines flight attendant's estimated salary is Rs. 33, 634.
Benefits
Aside from the competitive salary, cabin crews also receive excellent benefits and allowances. Here are some of them:
Life Insurance for Crews
Health Benefits
Flying Allowance
Free Travel and other subsidies
Video: Preparing Yourself to Apply for Air India Job
To give you more details about the application and interview process of Air India and other Indian airlines, here's an informational video of YouTuber and ex Singapore Airlines Leading Stewardess and Rank Trainer.
She provides the necessary information you need to have a seamless application. You will learn all the qualifications and requirements. She also discussed the intensive process of application, interview, and selection.
The video also includes all the general conditions and guidelines you should know when applying as a cabin crew of Air India and other companies. You'll be able to compare the application process of the three Indian airlines.
Disclaimer: This is a video uploaded by a flight attendant vlogger who shared her experience being a cabin crew member. Take note that every crew has a different experience, but this will help give you an idea what to expect when you work for Air India Airlines.
Photos: Air India Cabin Crew in Uniform
Check out these beautiful pictures of Air India flight attendants in uniform. If you wish to imagine yourself being part of this company, check out these photos to give you a glimpse of working for this airline:
Frequently Asked Questions
Here are some common questions and answers about the hiring process in this airline:
1.  Is there an application fee when applying for Air India Airlines?
Yes, when you apply as a cabin crew or any other position, Air India charges you with a Demand Draft amounting to Rs. 1500.
2. Does Air India offer online submission of the Application Form?
You can download the application form of Air India online, but you need to submit it through Post or courier.
3. Where can I apply as a Cabin Crew for Air India Airline?
You can apply as a cabin crew for Air India Airline through their official website on the Career section by downloading the form and submitting it through the mail.
4. Do I need to be tall to be a flight attendant of Air India?
There is a particular height requirement to apply as a flight attendant of Air India: 160 cm for females and 172 cm for males.
5. Can I apply as a Cabin Crew at Air India even with Tattoo?
Yes, as long as the tattoos are not visible when you wear your uniform.
6. How do I send my Application Form?
Once you have filled in and signed the application form, you can send it by courier or postal mail to the given address.
7. Where can I download the Application Form of Air India Airlines for Cabin Crew?
You can download the form for applying as a cabin crew of Air India at the company website's Career Page.
8. Do I need to have perfect vision when applying for Air India Airlines?
No, you can still apply as a flight attendant or cabin crew even if you don't have perfect eyesight because you can wear contact lenses.
9. Is swimming skill required to become a flight attendant of Air India?
Swimming skills can be an advantage for a flight attendant, but it's not required.
10. What is the Postal address to send the Air India application?
You can send your application to Personnel Department Alliance Bhawan, Domestic Terminal -1, I.G.I Airport, New Delhi – 110037. However, it can vary depending on the region you're applying to. Check the website for further information.
Summary
Air India Airlines is a great place to kick-start a Cabin Crew career, especially for freshers, since it is India's most popular carrier. However, it's essential to grasp the factors and aspects you need to consider before applying. It will give you an edge among other candidates and hopefully get the job at the extensive airline.
Air India expects reliable and responsible individuals with outstanding commitment and passion in serving their guests as cabin crew or flight attendants. It's also essential for the company to find persons who can communicate well with the passengers and other crews. Furthermore, the airline also welcomes applicants with excellent personalities that can ensure the safety and comfort of the people flying with them.
Take note of the eligibility requirements, documents, and application process to avoid wasting your effort and time. You should ensure that you bring all the necessary papers to have a high chance of getting the job. Moreover, remember to present yourself confidently to ace the interview.
Contact Information
Air India Airlines
Address: Airlines House, 113 Gurudwara Rakabganj Road, New Delhi –01
Telephone Number: 0124-2641407 / 020-26231407 / 1860 233 1407
Website: http://www.airindia.in/
Facebook: https://www.facebook.com/AirIndia/
Instagram: https://www.instagram.com/airindia.in
Twitter: https://twitter.com/airindiain