Allegiant Airlines is a well-known airline that many people use to travel. It has swiftly become one of your fellow Americans' favorites due to its reasonable costs and great services. As a flight attendant at Allegiant Air, you will have the opportunity to travel and experience the world while providing excellent customer service. They provide training that covers topics such as airport operations, airline safety regulations and procedures, emergency management, customer service techniques, and more.
Also Read: Do I Really Need to Know How to Swim to become a Cabin Crew?
The idea of traveling to different places seems to have caught your eye. But do you think you have what it takes to tend to every passenger's needs on a plane? Being a flight attendant would require you to possess multiple skills.
If you wish to work for Allegiant, please follow the guidelines below in order to be considered for employment.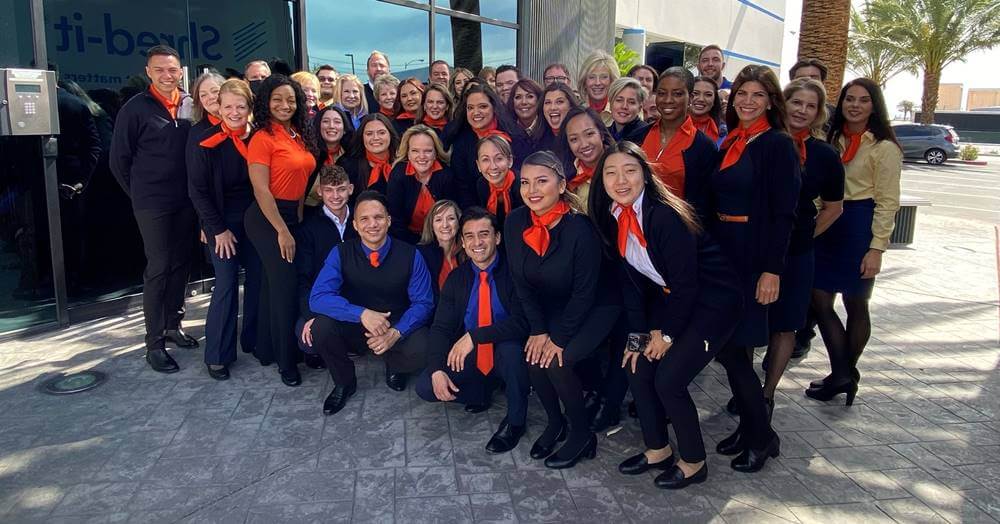 Overview of Allegiant Airlines
An airline that resides in the United States, Allegiant Air is an ultra-low-cost airline that offers both scheduled and chartered flights. It is considered the fourteenth-largest commercial airline in North America. It shows that this airline has in fact climbed its way through the ranks with its great services and best employees.
Allegiant Air was founded in 1997 as WestJet Express in Enterprise, Nevada, and received its name and operational permit in 1998 after a patent lawsuit with Rapid City, South Dakota-based WestJet Air Center. Its scheduled service between Las Vegas and Fresno, California, commenced in October 1999, using Douglas DC-9-21 and DC-9-51 aircraft.
The airline revealed 150 new consecutive routes in the first half of the year, as well as the establishment of two new bases in Appleton, Wisconsin, and Flint, Michigan, during the first half of 2022. Allegiant Air recently obtained leases for ten Airbus A320 aircraft for induction to support the airline's expansion trajectory.
With the airline running for approximately 15 years, there had been no recorded cases of lethal incidents, and is still currently known as one of the most popular airlines people go to due to its cheap and affordable prices.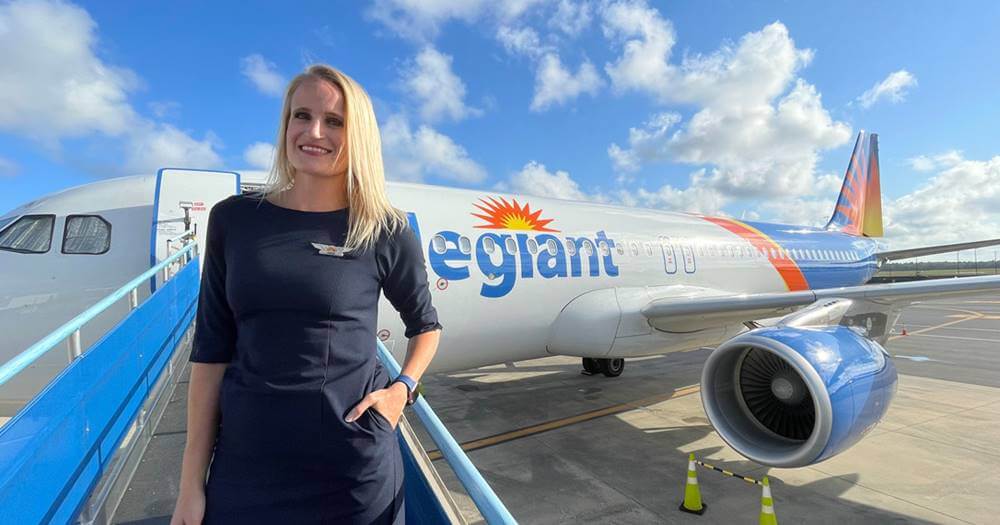 Responsibilities
Complete awareness of and expertise in those areas is required of a flight attendant. While the requirements for becoming a flight attendant differ by airline, when it comes to the tasks of an Allegiant Air flight attendant, the general requirements are more or less the same.
If you wish to join the company's team, you must first comprehend what that means. What exactly are your responsibilities? What should you keep your eyes peeled for? The list goes on. With that in mind, these are some of the responsibilities you'll have:
You will be in charge of your passenger's safety
You are required to remain in the front lines to be able to provide your customers with service of high grade
Represent the company with grace and professionalism
You should be able to take action to optimize the security of the passengers on board during unexpected conditions (examples would be decompression, plane instability, mechanical failure, medical issues, or unlawful conduct by passengers)
As needed, complete international documentation and other responsibilities as given
In compliance with government rules, give assistance to other staff members as well as supervision, guidance, and assistance to passengers.
Examine and assess consumers for signs of intoxication or a potential threat.
Individually and over the intercom, communicate with guests about travel-related information.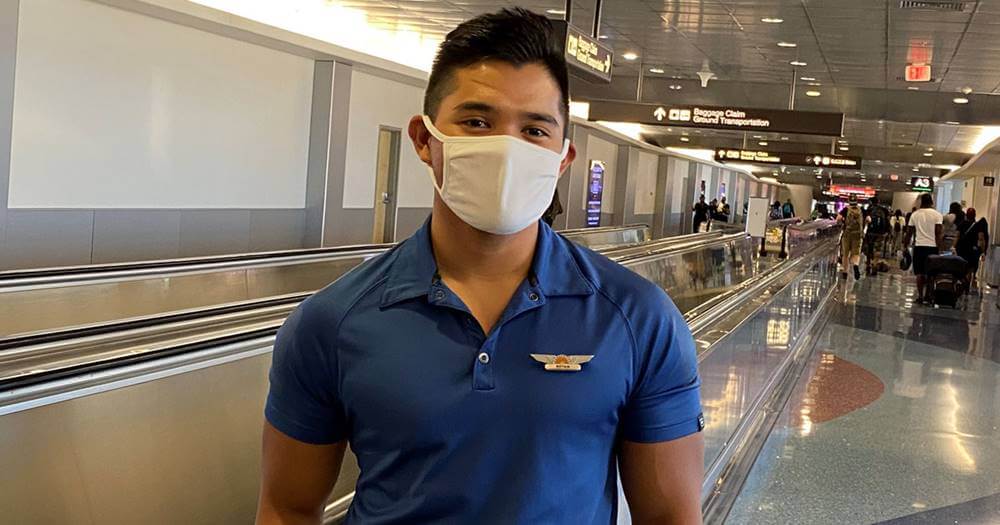 Qualifications
So now that you understand what an Allegiant Air flight attendant does, you should see if you qualify for the position.
This organization promises to make travel as economical and stress-free as possible for its consumers. To keep that promise, they must make sure that the people they recruit are qualified to keep the promises they have made to their customers. As a result, cabin crew members must meet severe qualifications, such as:
You must be at least 18 years old.
Be well-versed in dealing with the general population.
Hardworking, versatile, and willing to work a shift schedule are all good attributes.
Has an excellent swimming ability.
This position requires the ability to perform all functions.
Must be able to react fast and make sound decisions.
A high school diploma or equivalent is required; college course work or a degree is a plus.
To meet the minimum application requirements, you must have a valid passport.
For the experiences they are asking for, be sure to have the following:
It is preferred to have a minimum of a 1-year experience in direct customer service
Basic computing abilities are required.
A high school diploma or a GED is required.
To meet the minimum application requirements, you must have a valid driver's license.
A minimum of 4 1/2 weeks of training in Las Vegas is required (Relocation is at the cost of the applicant)
It is also important to take note that visa sponsorship is not available to those who wish to apply as flight attendants. If you are interested in knowing more about their qualifications to be a crew member, you can visit their website at https://www.allegiantair.com/careers/home-page
Document Requirements to Prepare
To verify that you have met all of the requirements, you will need to provide some proof. Take note as here are some of the documents you will need to get ready:
The latest version of your resume
Previous employers' work references
Application Format
A valid passport is required.
Up-to-date medical and dental information
Criminal activity records
Your high school diploma
You should keep track of the following items to better advise you on what your photos should say about you:
As much as possible, you should use a white background.
Professional clothes should be worn.
Standing upright in front of the camera with your hands at your sides is ideal.
It would also help if you were smiling naturally.
Where to Apply for a Job for Allegiant Airlines online?
You can apply for the position you want by going to their careers page on their website. You would be informed about any changes that might occur, as well as any important news.
https://www.allegiantair.com/careers/home-page
https://www.linkedin.com/company/allegiant-air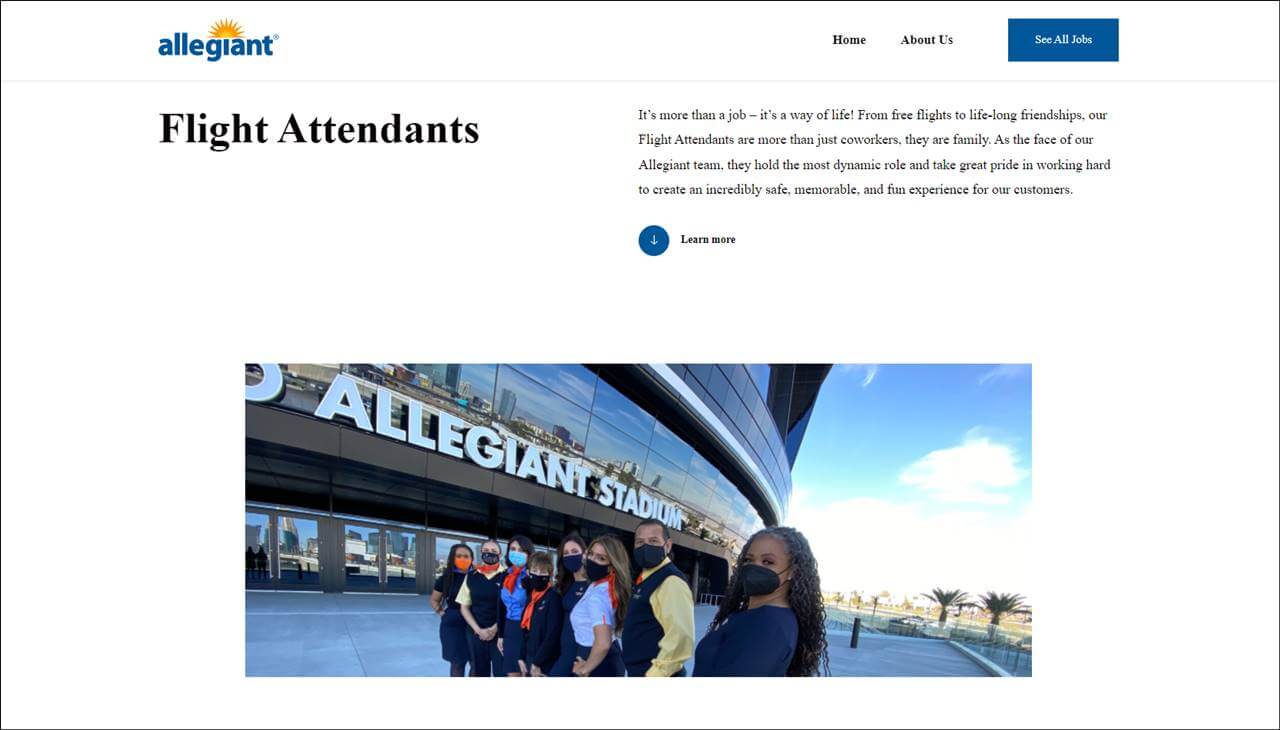 How to Become a Cabin Crew for Allegiant Airlines
Here is a Step by Step Process Application process if you plan to become an Allegiant Air Cabin Crew member:
Step 1: Go to their website and apply for the job
To find their application form, go to their website and scroll down. You would also be able to see what positions they are seeking to recruit. Select the one you want to apply for and fill out the required information as well as the papers they require.
Step 2: Answer the online application
The second stage in becoming a member of the Allegiant Airlines cabin crew is to fill out an online application. Throughout this process, you must ensure that the information you are submitting is grammatically correct and accurate.
Bear in mind that the organization may require more verification, such as identification or personal information, which is why you should supply as much detail as possible. Also, before filling out their form, make sure you're prepared for any base transfers or other changes that may occur if you're accepted to the next round.
Step 3: Submit your online application
Once you have double-checked that you have satisfied all of their standards, it is time to submit all of your prerequisites online. Before sending your email, double-check that it is well-written, free of grammatical errors, and meets its requirements.
After completing your application on their website, you will have to wait for any more responses or issues. You will be contacted for further instructions on what to do next if you passed their online screening or were chosen to be on their shortlist.
Please keep in mind that contacting you about prospective interviews for the position you seek can take anywhere from two weeks to a month. You may always check their company website and your profile to see if your application has progressed.
Monthly Salary of an Allegiant Airline Flight Attendant
It is time to check if the company's offer matches your needs now that you know everything you need to know about applying, including qualifications, prerequisites, and the step-by-step process. This requires calculating if the salary will cover all of your monthly expenses.
A flight attendant working for Allegiant Airline typically earns $35,000 annually.
As a flight attendant, you would be eligible for a salary, bonuses, and flight privileges, among other things. More benefits can be found in the list below:
Coverage for medical expenses
401(k) retirement plans with matching contributions
Life insurance
Paid vacation and time off are both available.
Dental, vision and medical insurance are all available
Food and shelter are provided for free.
Flight Attendant training is free.
Video: Working at Allegiant as a Flight Attendant
These videos show how Allegiant Air cabin crew members work. This is for people who are curious about what their cabin crew training entails.
These videos from Allegiant Airlines itself show you their dos and don'ts, as well as their usual conduct. You may get a sense of what it's like to work on a plane by watching the video and your possible schedule and how they would work.
Photos: Allegiant Air Cabin Crew in Uniform
Check out these beautiful pictures of Allegiant airlines flight attendants in uniform. If you wish to imagine yourself being part of this company, check out these photos to give you an idea about working for this airline:
Frequently Asked Questions
Here are some common questions and answers about the hiring process in Allegiant Airways:
1. What is the minimum age requirement to apply?
You must be at least 18 years of age to be able to apply.
2. Where does Allegiant Air train its flight attendants?
They train them in Las Vegas.
3. How long does the training last?
You will be trained for about 4 and a half weeks. Once you complete and pass this, you would be able to start your flight attendant job.
4. How much can a flight attendant make?
An average flight attendant working in Allegiant Air can make up to about $9 – $39 an hour.
5. Do they pay you for flight attendant training?
No they in fact do not give you a salary for doing their flight attendant training.
6. Do you get free food and housing?
Yes, the company would provide you with free food and housing.
7. Where are the Allegiant Air flight attendant bases located?
Allegiant started flying out of FNT in 2016 and now has eight nonstop routes to places such as Orlando-Sanford, Fort Lauderdale, Punta Gorda, St. Pete-Clearwater, and Sarasota, Florida; Nashville, Tennessee; Las Vegas, Nevada; and Phoenix/Mesa, Arizona.
8. Would cabin members fly for free?
Yes! In fact, Allegiant offers you and your approved dependents unlimited, space-available flights.
9. Are tattoos allowed for flight attendants?
For those who have tattoos, Allegiant Air's requirements for this is that you have to make sure that they are not visible while you are in a cabin crew uniform.
10. Should you hide your tattoo during the interview?
For the interview, it is recommended to wear something similar to the flight attendant's uniform. With that said, also make sure that it follows the "no visible" tattoo policy.
11. How long would it take before they would contact me about my application?
It could range from 2 weeks to a month. You can check your application status in your profile on their website.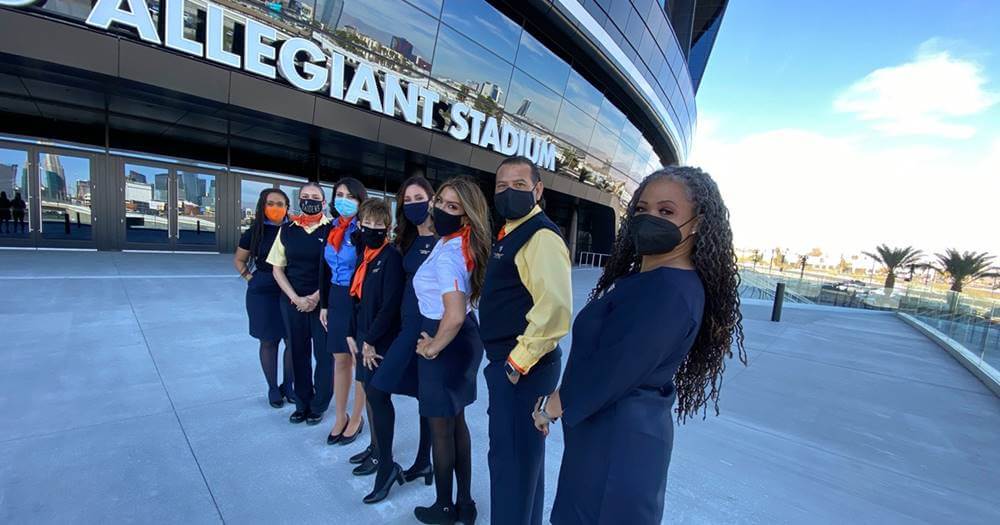 Summary
Applying to be a cabin crew member may appear stressful after reading this article. If you truly believe you possess the qualities sought by this business, you should apply for one of the open positions. If you are passionate about this field, believe that a position will become available and that you will be able to pursue your ideal job. Once you have made it, you will realize that working as an Allegiant Airline cabin crew member will benefit you in a variety of ways as you create and meet new friends and memories.
Moreover, despite the lengthy method, you will find that this job is well worth your time and effort. Even if you appear to be focusing all of your attention on your clients, keep in mind that the organization is equally concerned about its employees. With that stated, we hope you found this guide helpful, and we wish you luck as you apply for one of the most respected jobs in the world.
Contact Information
ALLEGIANT AIRLINES
Address: Allegiant Air LLC 1201 N Town Center Dr Las Vegas, NV Airline Companies
Telephone Number: (702) 505-8888
Website: https://www.allegiantair.com/
Facebook: https://www.facebook.com/Allegiant/
Instagram: https://www.instagram.com/allegiant/?hl=en
Twitter: https://twitter.com/Allegiant
LinkedIn: https://www.linkedin.com/company/allegiant-airlines