Are you interested in becoming a flight attendant for Copa Airlines? If so, there are a few things you need to know before you apply. First and foremost, you must be at least 18 years of age and have a high school diploma or equivalent. You also need to be able to speak English and Spanish fluently, as these are the two languages used by Copa Airlines.
In addition, you should have a valid passport and be able to pass a background check. If you meet all of these requirements, then you can begin the application process by filling out an online form. Once your form has been submitted, you will be contacted for an interview.
Also  Read: Cabin Crew Interview: How to Sell Yourself
During the interview, you will be asked questions about your customer service experience and your ability to handle various situations that may arise while working as a flight attendant. If you are successful in the interview, then you will be offered a position with Copa Airlines.
In this article, you will learn more about the Copa Airlines, how you can apply as a cabin crew, the qualifications and requirements needed, and as well as some questions you might have in mind.
Being a Cabin Crew has its pros and cons. One beautiful thing you can have is the opportunity to travel around the world and enjoy some flying discounts. On the other hand, being one is not an easy job. You have to serve the customer and make sure that they have a wonderful experience in their journey. This includes dealing with some unruly customers.
Nevertheless, no matter where you are, all cabin crew perform the same job. The only difference is the airlines' rules and the quality and standards they offer when flying. Now the question is, is Copa Airline the best Airline for you?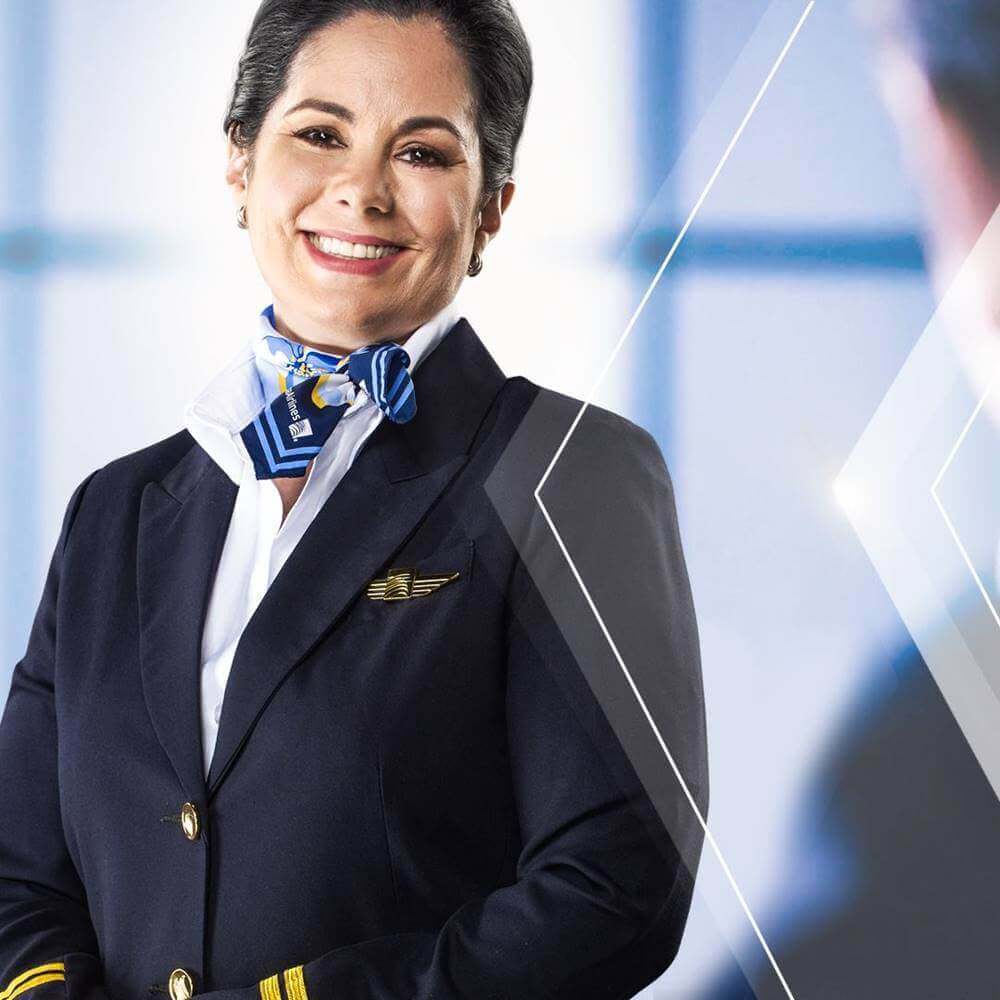 Overview of Copa Airlines
Copa Airlines is one of Panama's present, offering both local and international flights. It was founded in 1947 with the original name Panamanian Aviation Company. As they started, they offered 3 local flights using the Douglas DC-3/C47.
As time passed, Copa Airlines expanded and could cater flights to destinations like Kingston, Jamaica, Nicaragua, Columbia, and Guatemala. In 1980, they decided to remove service on local flights focusing more on international destinations. They were become successful and were able to create a flying center with Tocumen International Airport for destinations like Venezuela, Mexico, Chile, Columbia, Ecuador, Argentina, and Cuba.
The Airline continuously succeeded and opened flights to different destinations worldwide, including the United States. They also reestablish serving costumer for domestic flights. To ensure their customers continually patronize them, they created a program like ConnectMiles as a loyalty motivation. They also updated their websites and made some improvements, including systems that can quickly adapt your device and use three languages, English, Spanish and Portuguese, to cater to the communication barrier.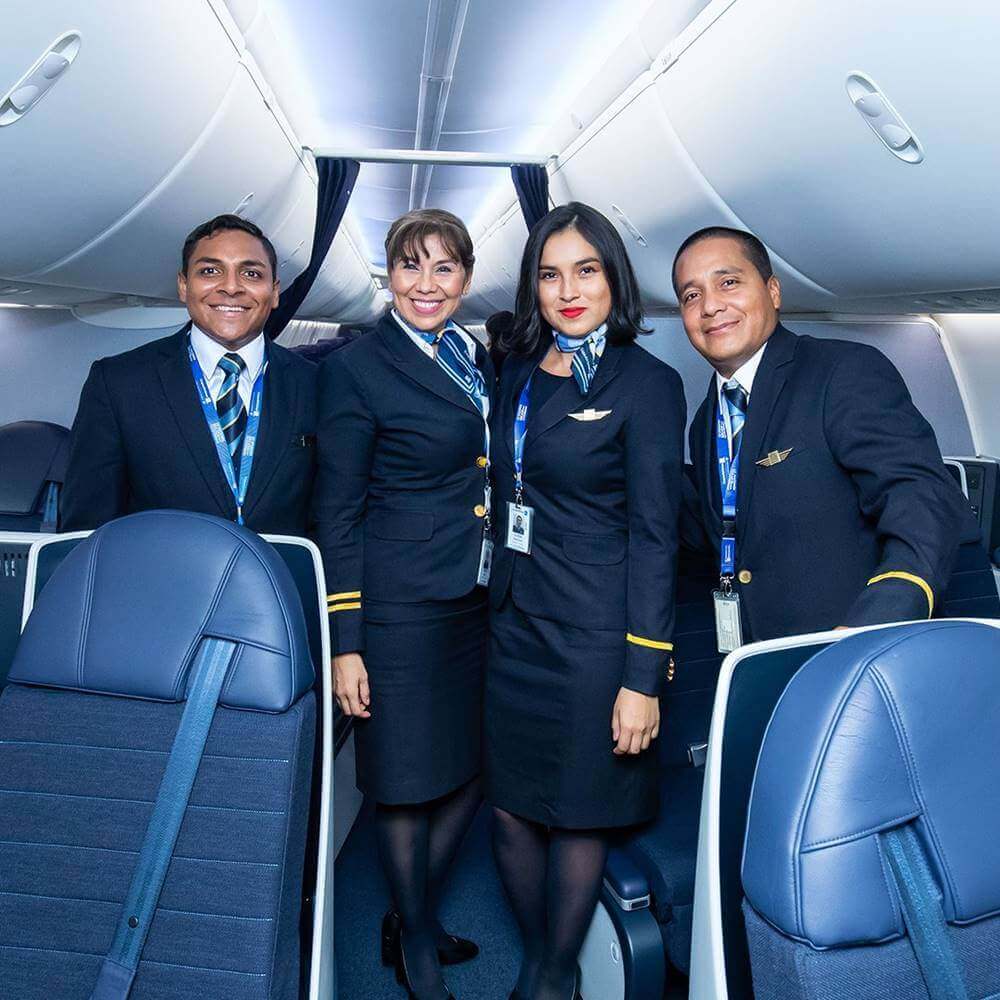 Responsibilities
Greetings: This is one of the leading jobs working as a Copa Airline cabin crew. One of the requirements is for you to have a pleasing demeanor which is very needed when greeting customers when they enter and exit the aircraft.
Guidance and Assistance: As a Copa Airline Cabin Crew, you are expected to assist the customer and offer service. To ensure that they are in their assigned seats comfortably sitting.
To offer their needs like food, drink, and medicine. Furthermore, if you have customers with needs, you are expected to help them and cater to them accordingly.
Safety and Security: One emphasis Copa Airlines always do on their employee is to equip them with training. Training like customer service, first aid, and even survival skills. This is to ensure that they can respond immediately when an emergency occurs.
Providing Service: Flights, especially international ones that cost time, are a bit of a hassle. That is why the crew is trained to serve food and drinks to customers. It is part of their training.
Progress: One important job of the cabin crew is ensuring that all is well during flights. This includes checking on the passengers and making frequent reports on the status of the customer to the pilots.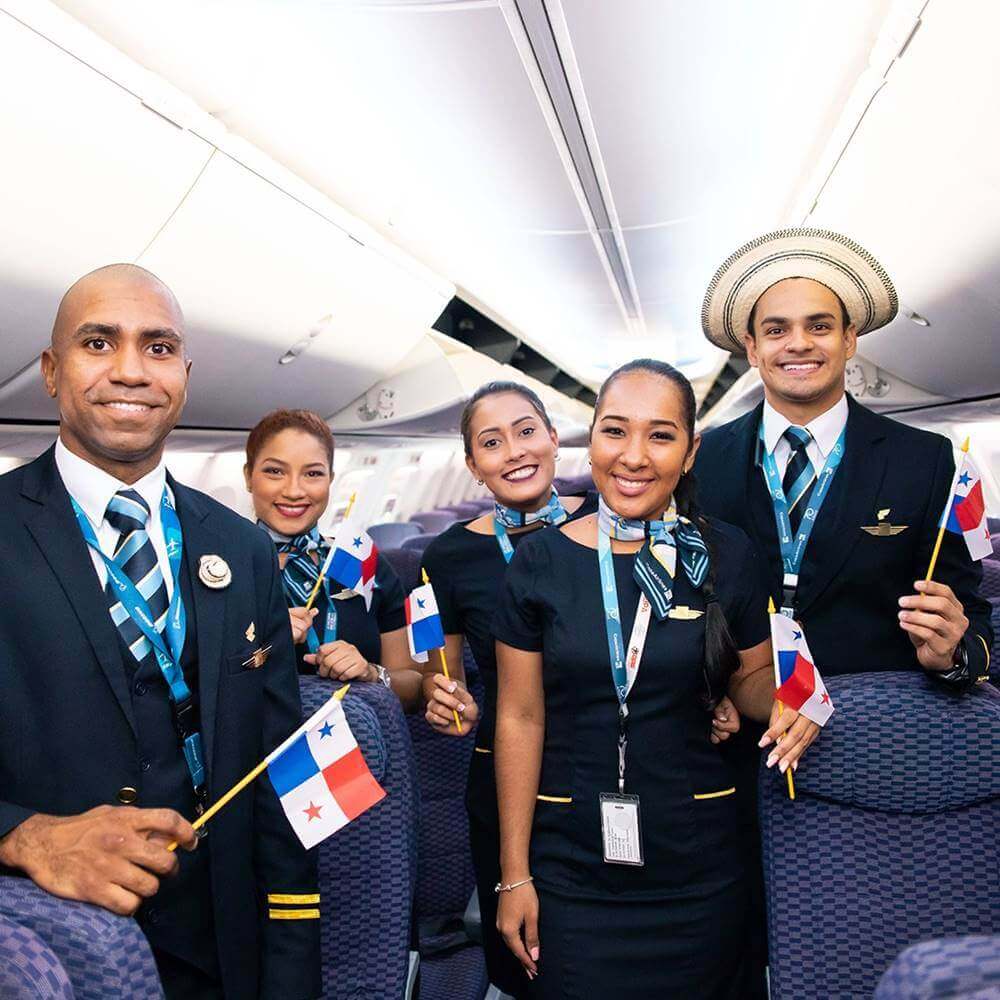 Qualifications
Age: To be a Copa Airline Cabin Crew, you must be at least 18 years old upon applying.
Citizenship: Copa Airlines allows anyone, Panamanian or Foreign, to be part of their cabin crew as long as they have a valid work permit to work and be hired by the company.
Physical Characteristics: There is no fixed weight and height requirement in this Airline as long as both match each other. This means weight should be proportional to height. Tattoos are allowed by the company, provided they are hidden and not visible.
Language:  As a cabin crew, you must be fluent in speaking and writing both English and Spanish as it is the medium of communication used by the airlines.
Education: Copa Airlines never had a fixed educational requirement for cabin crews. But Just like any other airline, most of them accept applicants who can finish secondary education. After all, other than education, they will also be evaluated on other skills and tests.
Skills: There are some skills needed to get this job. First, you must have customer service skills. This means that your serving attitude should be excellent. Second, you should have a good demeanor. Lastly, you should possess swimming skills.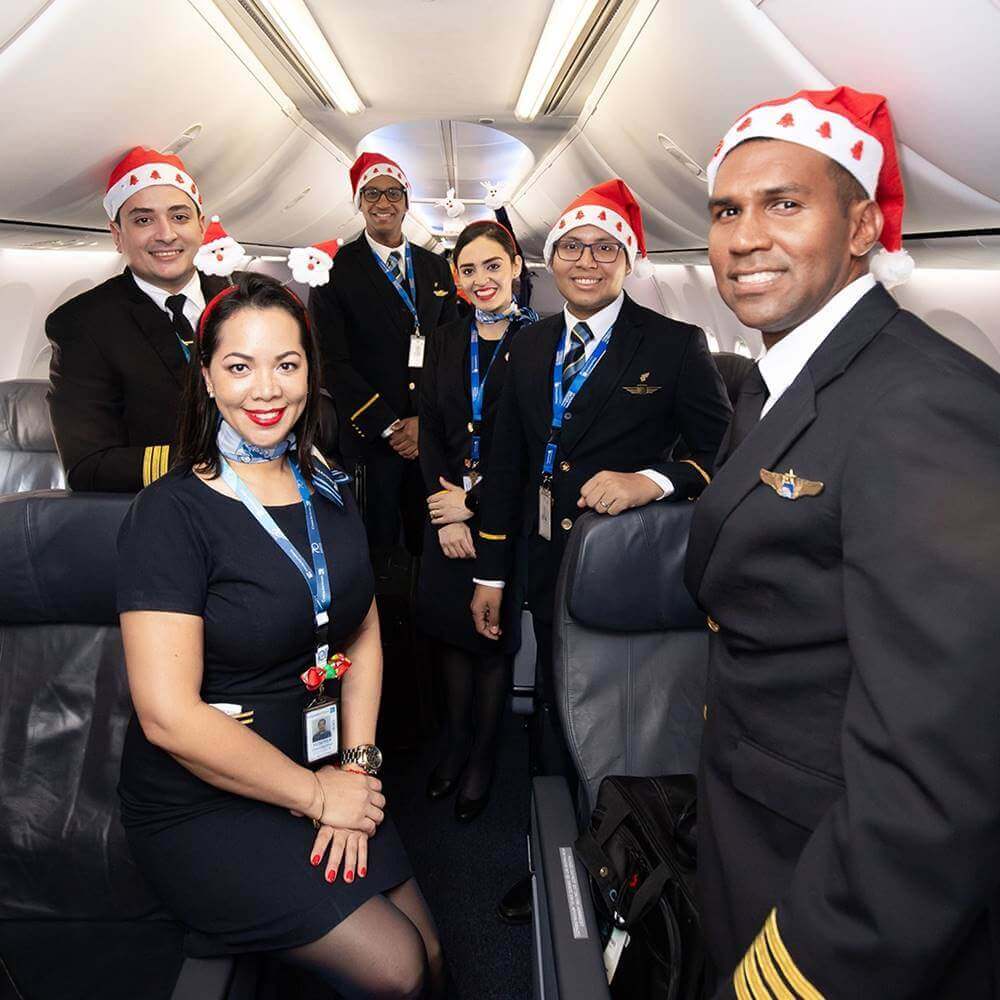 Document Requirements to Prepare
 Curriculum Vitae – a Curriculum vitae reflects who you are and what you are capable of; that's why it is one of the requirements needed in applying to the company.
Passport (Photos: Full and passport size): Since you are working for a position that includes traveling and relies heavily on physical appearance, you are needed to submit this.
Work Permit – Required as this ensures that you are legally allowed to work in the country where the company is situated.
Covid-19 Vaccination: For health safety, applicants are requested to be vaccinated to follow optimal health standards.
Where to Apply for a Job for Copa Airlines
There are many options as to how you can apply for the cabin crew position at Copa Airlines. Some of which are below:
Copa Airlines Website ( ) can be contacted as they publish job posts, including flight attendant positions. You can access the career's page  HERE.
Copa Airlines Office: Copa Airlines, Postal Code: 0816-06819 Panama, Republic of Panama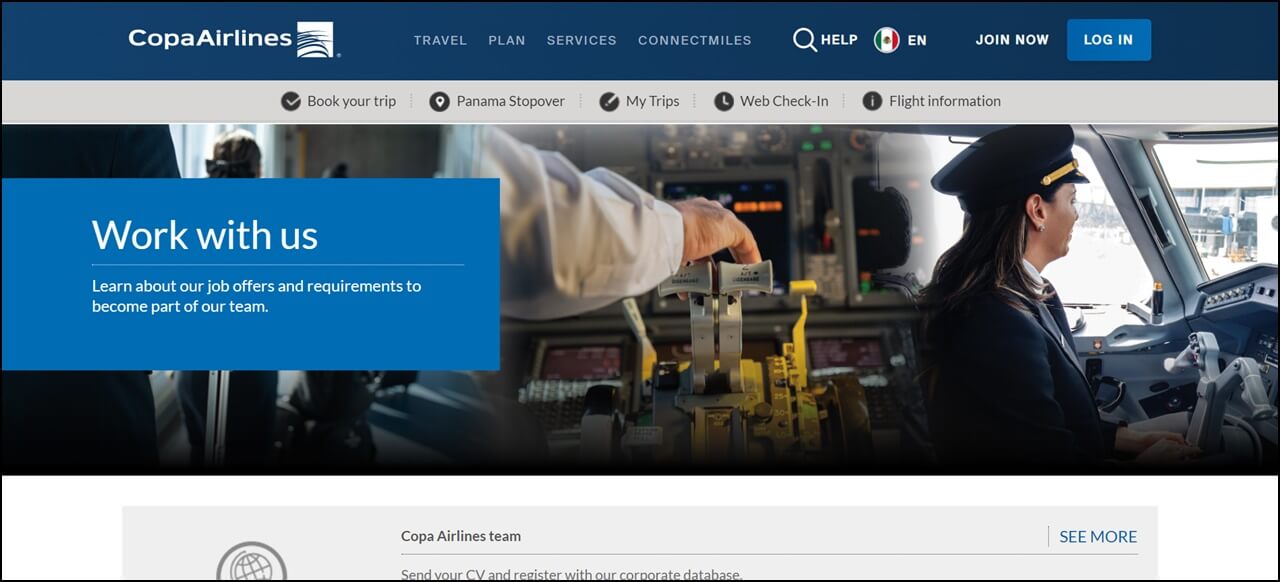 How to become a Cabin Crew for Copa Airlines
If you are applying for a job, it is necessary to follow any hiring processes. Copa Airlines have specific practices in selecting their crew. Here are some of the tips you can use during the application.
Step 1: Building a Checklist of requirements. When replying to a job including a cabin crew, you must make sure that you have submitted all the requirements for this job. To keep track, you can use a checklist to ensure that you accomplished everything and did not forget some necessary things.
Step 2: Make sure your curriculum vitae and other requirements are up to date. Make sure of the changes in rules and regulations in your job applications as it always happens.
Step 3: Whether you apply online or onsite, submit all the requirements. You don't want to miss your chance to be a cabin crew of the company just because you lack a piece requirement.
Step 4: Wait to be contacted. The company's HR department may contact you by text, email, or call if you pass the initial screening. Be sure to be attentive.
Step 5: Prepare for the technical interview. Copa Airlines has 4 stages of recruitment. This is the first one. When you pass the screening, you will be interviewed by the Human Resource Department.
Step 6: After the interview, you will undergo an English proficiency test as English is required for workers in the company.
Step 7: One of the requirements they have for applicants is Swimming Skills. They will conduct a swimming test and will assess your skills.
Step 8: Last would be the training course. All applicants must undergo cabin crew training to ensure that they adhere to the highest standards of cabin crew and adjust to the company's environment.
In each stage of selection, the company will contact you if you passed or not. Once you complete the recruitment stages, you can work as a cabin crew fully.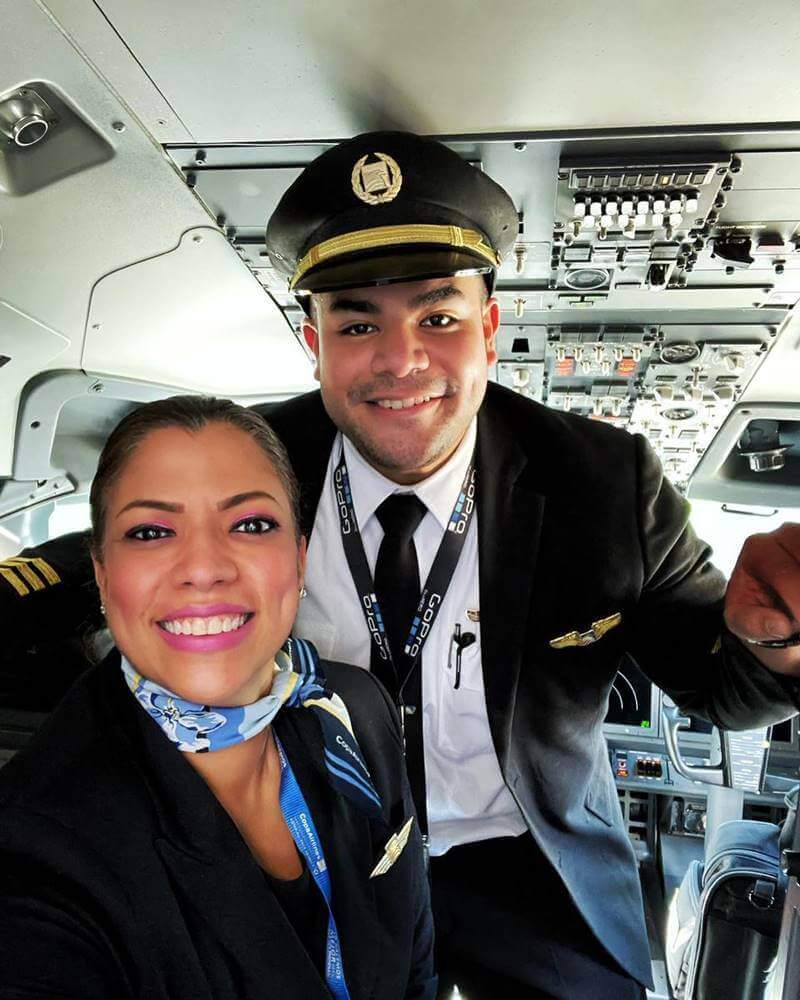 Monthly Salary of a Copa Airlines Attendant
One of the perks of working as a flight attendant is being able to travel while receiving a salary. Each company has salaries depending on the cabin crew's position and expertise. If you are a career seeker and want to know if the company will compensate for your knowledge, skills, and experience, then this article is for you.
On average, Copa Airlines offers their cabin crew a monthly salary between $1,181 – $ 1,281 as a starting base salary and continually increases depending on your work performance. Besides the salary, they also offer benefits such as health Insurance, work leave for family and parenting reasons, vacation and paid leave, and ticket discounts.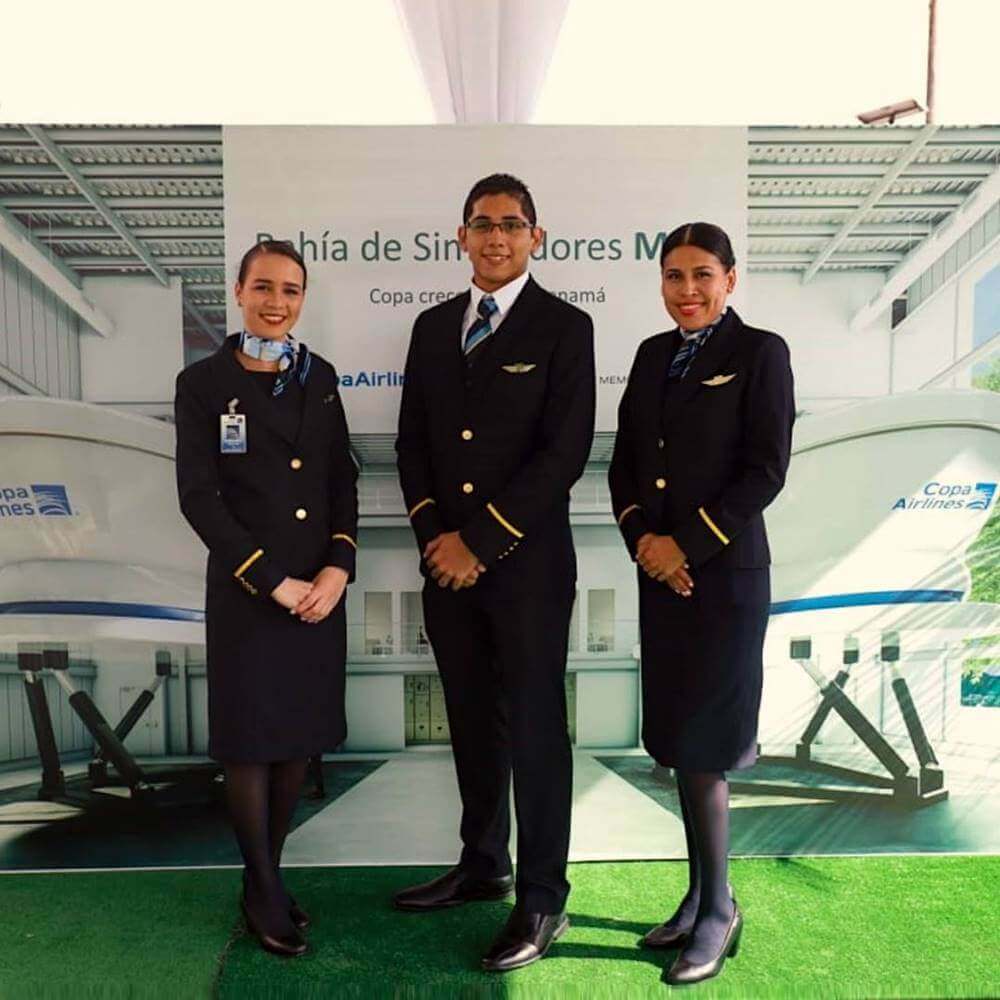 Video: Flying with Copa Airlines
To learn more about the wonders of Copa Airlines, you can visit its official websites and social media accounts. You can watch the video below provided by Simply Aviation to give an idea of how they operate. A channel that offers information on the different airlines worldwide, including Copa Airlines. They fly using the Airline's service and observe them.
The video above shows the different services offered by the Airlines, which are:
Introduction of the airlines, including the boarding process and the health protocols.
The video also shows the aircraft boarding, the cabin, and the seating.
During the flight, it shows flight preparations and announcements and includes entertainment and food service.
The video above is a firsthand experience recorded by one Airline's passengers. It is not a paid advertisement; they paid for the tickets themselves.
As a flight attendant planning to be part of Copa Airlines, you must be familiar with the condition of the aircraft and its layout. You should know first the rules and regulations of the airlines. It's an additional point if you learn customers' feedback to be able to cater to them with what they need.
If you want to learn more about the company's system and how it operates, this video. It will provide you with some necessary information that may help you in understanding the company's overall goal and service.
Photos: Copa Airlines Flight Attendant Photos
Below are some photos of flight attendants for Copa Airlines. The uniform is intended for flight attendants to look professional and at the same time be comfortable in conducting service and perform safety and emergency roles.
Frequently Asked Questions
Now here are the frequently asked questions about Copa Airlines and the application process for the company's flight attendants:
1. What language is needed for crews to be fluent with?
All cabin crew are required to be fluent in English and Spanish. This is one of the requirements and part of the criteria during the selection process.
2. What is the height requirement for cabin crew working under Copa Airlines?
There is no specific height and weight requirement under the company. However, applicants must make sure that their height appropriately matches their weight.
3. What skills do I need to become a cabin crew member in Copa Airlines?
Other than customer service skills, you are needed to learn basic survival skills, medical skills, and, most importantly, swimming skills.
4. Do Copa Airlines operate during a pandemic?
Yes. They operate during the pandemic and follow the optimal health standards to ensure that employees and passengers are safe.
5. Do I have to be vaccinated as a cabin crew member?
Yes. Since the company follows international health standards, vaccination is included in its protocol.
6. Can I apply as a cabin crew even though I don't have Panamanian citizenship?
Yes. As long as you have the work permit to work in the country.
7. Can I apply even though I didn't graduate from college?
Yes. In their job post, the company did not specify any educational attainment for applicants. This is probably because, like any other airline, they accept applicants as long as they finish secondary school.
8. Can I receive benefits for being a Copa Airline cabin crew?
Yes. Besides the salary, you can receive multiple benefits like insurance, paid leave, and discounts.
9. Are tattoos allowed in Copa Airlines?
Yes. As long as it's not visible when wearing the uniform.
10. What is the age requirement for working at Copa Airline as a Cabin Crew?
You must be at least 18 years of age.
Contact Information
COPA AIRLINES
Address: Copa Airlines, Postal Code: 0816-06819 Panama, Republic of Panama
Website: https://www.copaair.com
Facebook: https://www.facebook.com/copaairlines 
Instagram: https://www.instagram.com/copaairlines/ 
Twitter: https://twitter.com/copaairlines