Are you looking for a career as cabin crew? Eurowings is currently hiring! Here's what you need to know in order to apply. First, make sure you meet the minimum requirements. You must be at least 18 years old and have a high school diploma or equivalent. You should also have a valid passport and the ability to swim.
Next, take a look at the job description and see if you meet all of the qualifications. If you do, great! The next step is to fill out an online application. Make sure to include your contact information, education, and work history. Once you've submitted your application, you'll need to take an online assessment. This will test your language skills and general knowledge.
If you pass the assessment, congrats! The next step is an interview with a member of the Eurowings team. This is your chance to show off your personality and explain why you're the perfect candidate for the job.
Also Read: How to Answer: Tell Me About Yourself
Reaching your dreams isn't easy, especially in a career in the airline and transportation industry. But you don't have to worry; we've got your back. In this article, we'll be giving you a detailed overview of Eurowings. We'll be talking about how you can apply, the responsibilities, the documents needed, and everything else you need to help with your application.
Overview of Eurowings
The German Association for Consumer Studies has crowned Eurowings the triple winner of the "German Customer Award." Eurowings claimed an unchallenged top position in the bargain airline sector in the Germany-wide industry ranking in the areas "customer satisfaction," "customer service," and "value for money." The online customer survey received roughly 335,000 responses from 2,377 businesses across 236 industries.
They are one of the best airlines in Germany, with the broadest and most appealing route network connecting Germany to Europe and the greatest seat pitch across all European chevaliers.
The airline currently serves well over 100 routes in more than 50 countries worldwide. Eurowings has the appropriate flight for every occasion, whether it's a business trip, a city break, or a beach vacation.
Eurowings will be able to offer a substantially broader and more appealing transport network than before as "the home carrier" in North Rhine-Westphalia, particularly in Düsseldorf, where they're the market leader.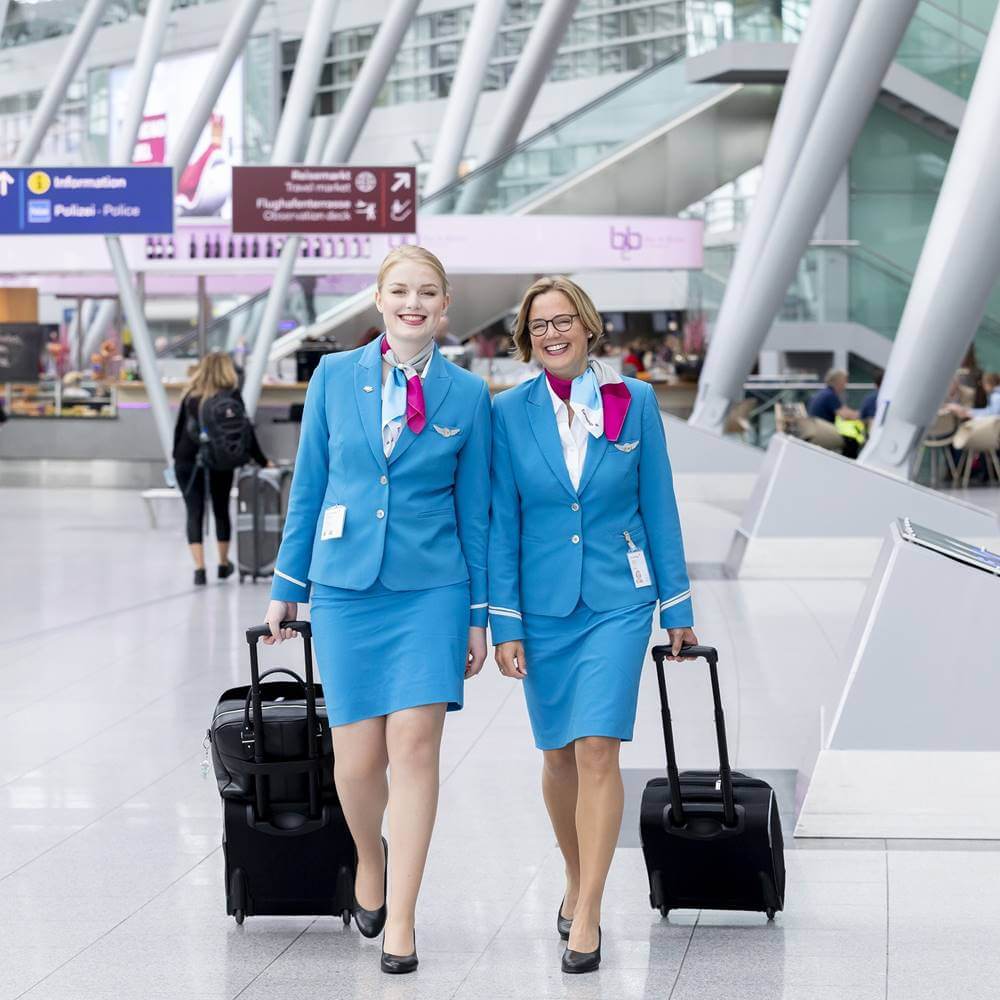 Responsibilities
Whatever airline you apply for, the responsibilities of a flight attendant are more or less the same. Nevertheless, it's essential that before you start working on your application, you understand what you'll be doing as a Eurowings flight attendant. This is to ensure that you won't be surprised by the tasks given to you.
Here are some of the things that you'll be doing should you get hired as one of the flight attendants of Eurowings.
To provide an exceptional experience, you will recognize the importance of excellent communication, mutual understanding, and natural leadership.
Your priority is the safety of your passengers.
You must be adaptable: Air travel is constantly changing. This necessitates being flexible, available, and solution-oriented while also behaving with the most care and love.
You will showcase Germany's greatest traits and demonstrate the values that make the nation great: friendliness, warmth, caring, and compassion.
Customer-focused: You will try to provide great experiences in every aspect, ensuring each travel's calm and enjoyable end.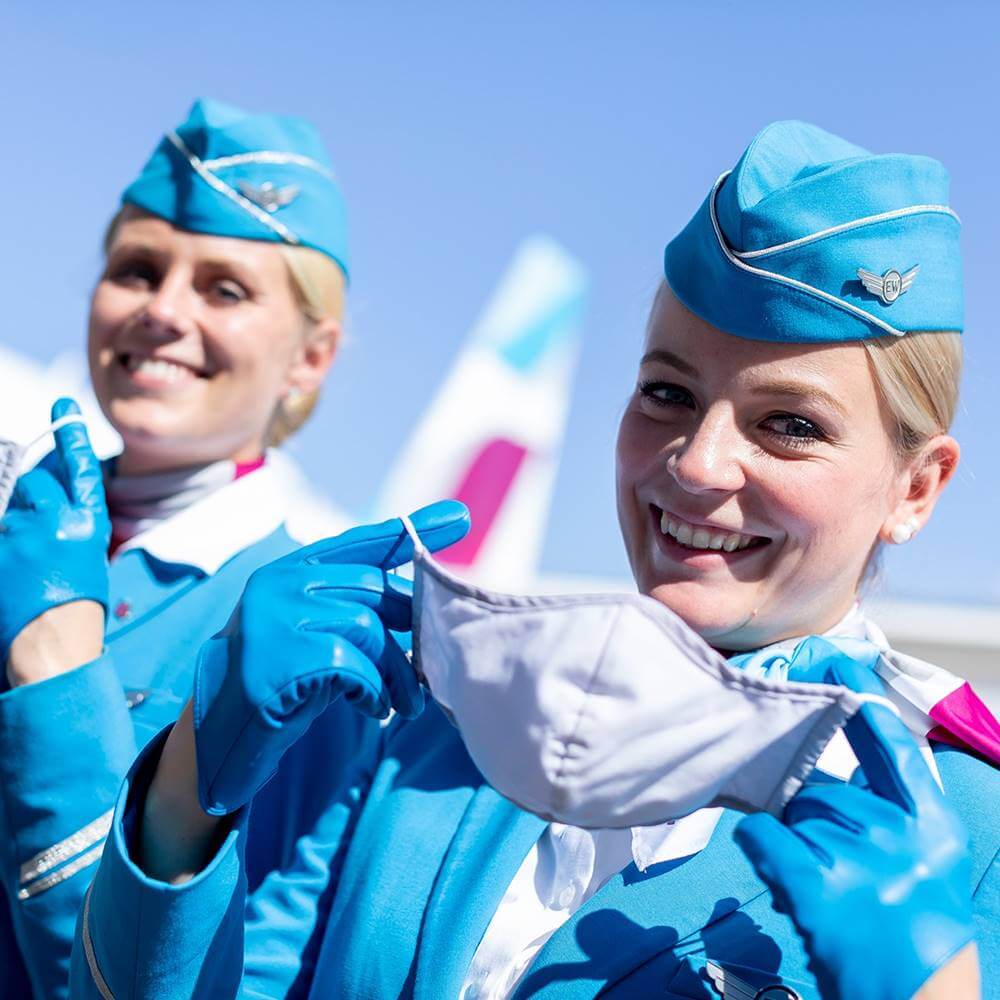 Qualifications
Getting into any job isn't simple, including applying to be a cabin crew member. Even if you believe you're capable of doing the responsibilities, the company would still ask you to fulfill their list of qualifications. That being said, before looking at applying for this company, be sure that you've met all the qualifications listed below.
You must have a height of at least 5'2 feet.
Your weight and weight should be proportionate.
You must be at least 18 years old.
Must be able to work and live in Germany without limitation and travel internationally.
You must be able to swim at least 50-meters.
You must pass a 10-year employment check, a criminal background check, DOT fingerprinting, and a drug test.
Passing a complete medical examination, including vision and hearing exams, is required.
Grooming standards must be perfect.
You must be willing to move to the assigned base immediately.
Must have a track record of punctuality, dependability, and attendance from their past workplace.
Have a passport valid for a European Union country.
No obvious tattoos or piercings are permitted.
Must be versatile, flexible, and dedicated to providing outstanding service.
A good level of fitness and health is required.
Face-to-face direct selling or customer service expertise is required.
Must have written and spoken fluency in German and English.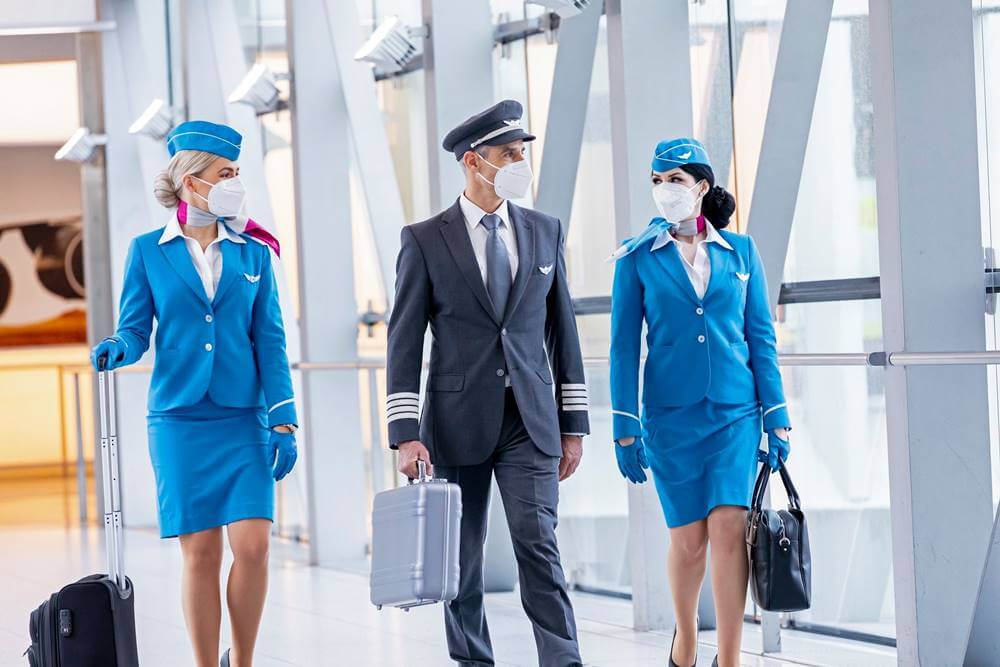 Document Requirements to Prepare
Preparing the things you need for your application can get a little stressful. Luckily, we have made a list of the documents you need to prepare beforehand. Be sure to have this as incomplete requirements can lead to a rejection or delay your application.
Passport valid for a European Union country
Updated criminal records
Updated dental and medical records
Birth certificate
High school diploma or something equal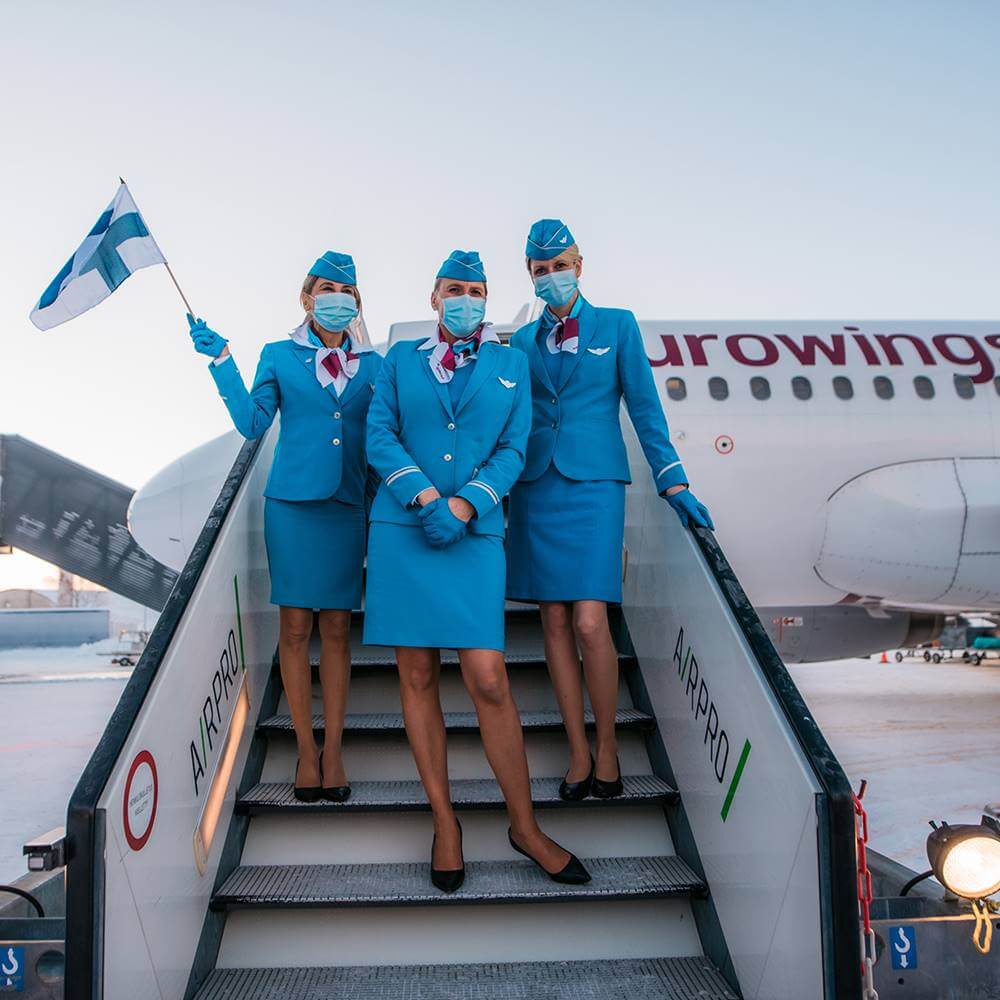 Where to Apply for a Job for Eurowings Online
If you're interested in applying for this job, we suggest you visit their careers page. You'll be able to stay updated regarding changes in application processes, job openings, and much more.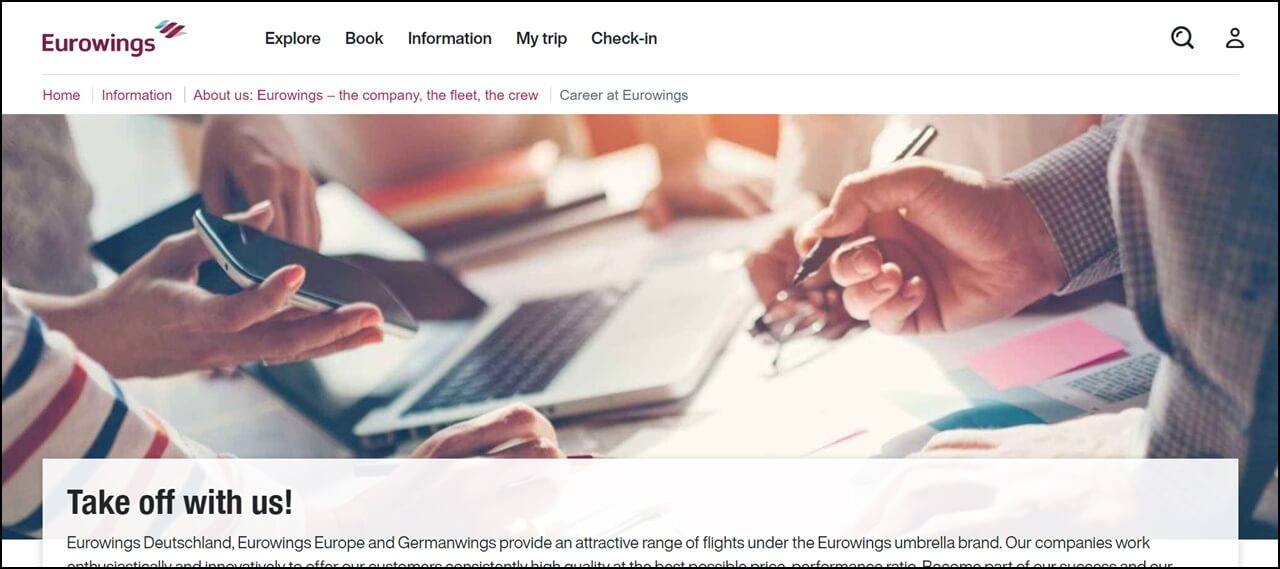 Their careers page has all the information on your dream job, so check it from time to time to ensure you won't miss any vital information. You can access Eurowings' career page HERE.
How to Become a Cabin Crew for Eurowings
Below are the steps on how to become a cabin crew for Eurowings. The guide is simple and easy to follow, so make sure to read until the end.
Step 1: Go to Eurowings' careers website.
After reaching the website, press the link that directs you to the job postings.
Step 2: Choose the job you'd like to apply for.
The website will provide you with a list of all the available jobs at the moment. If the job you wish to apply for isn't there, you'll have no choice but to wait until a position becomes open.
Step 3: Fill out the application form.
Please answer all the information asked in the application form and submit all the documents they're requesting. Before submitting, ensure all the questions have been answered, and the documents are complete.
Step 4: Submit the application form.
Once you've checked everything, you may submit the application and wait for the company to get back to you.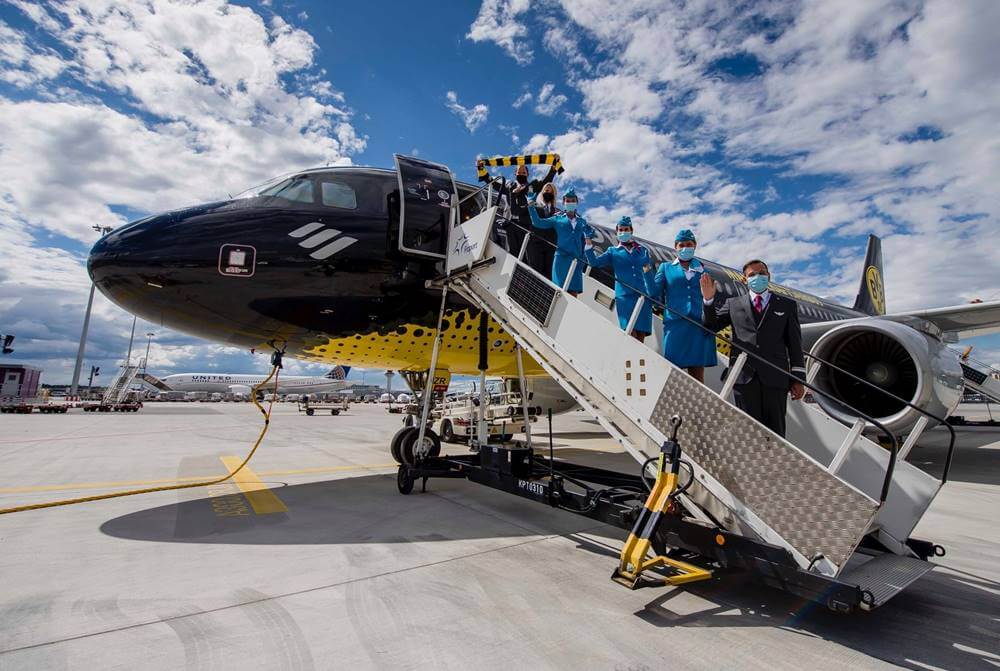 Monthly Salary of a Eurowings Flight Attendant
One of the most important things to be discussed when applying would be the salary. As a flight attendant working in Eurowings, they can give you a base pay of $1390. This can eventually increase with time as you get rewarded with bonuses and higher positions.
Another plus would be the perks you can get while working in Eurowings. The company gives out benefits that can significantly help its employees. Working there has plenty of advantages, such as:
Travel discounts
Medical and dental insurance
You get to meet new people and explore new cultures
Transportation and hotel coverage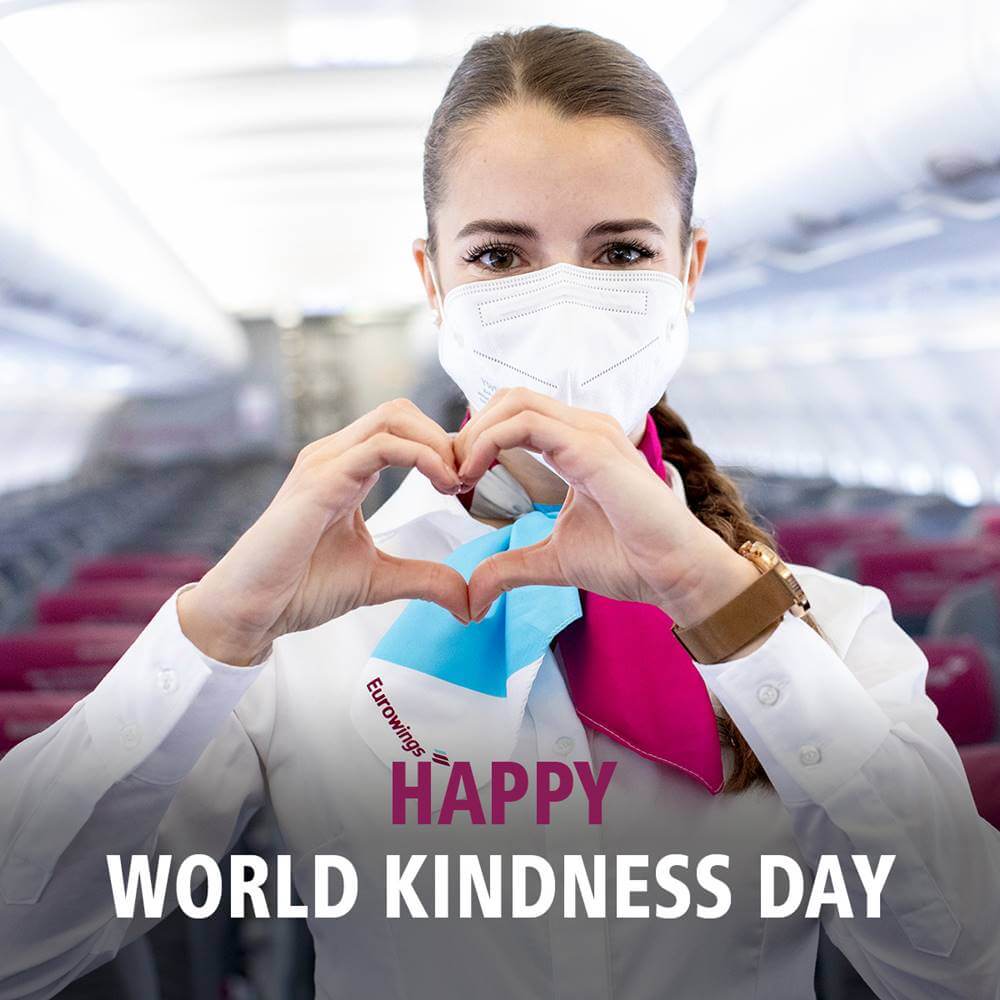 Video: A Day in the Life of a Eurowings Cabin Crew
If you're interested in getting to know more about being a cabin crew member of Eurowings, then you should check out this video. There they'll be discussing the day-to-day routine of a typical cabin crew member.
They explain what it means to be a flight attendant and what tasks you'll be doing. The video also gives you a glimpse of how you should be acting before the flight, during the flight, as well as after the flight.
Photos: Eurowings Flight Attendant Photos
Below are some photos of flight attendants for Eurowings. The uniform is intended for flight attendants to look professional and at the same time be comfortable in conducting service and perform safety and emergency roles.
Frequently Asked Questions
Now here are the frequently asked questions about Copa Airlines and the application process for the company's flight attendants:
1. What is the minimum height required to be able to apply to Eurowings?
You should be at least 5 feet and 2 inches to be able to apply to Eurowings.
2. Do Eurowings allow piercings and tattoos?
The airline allows this as long as they are not visible and can be hidden by the cabin crew uniform.
3. What is the minimum age allowed to apply to Eurowings?
You should at least be 18 years old to be allowed to apply.
4. Are you required to know how to swim?
Yes, it's part of the requirements to swim at least 50 meters.
5. Does Eurowings give out benefits to its employees?
The company does give out employee benefits such as travel discounts, the opportunity to meet other people, medical and dental insurance, and so much more.
6. How much can a flight attendant working at Eurowings earn?
The company pays its flight attendants around $1390 monthly.
7. Can the salary increase?
Your salary can eventually increase as $1390 is only the most basic pay, not including perks for beginners.
8. Do Eurowings require you to be fluent in any language?
Yes, Eurowings requires its employees to be fluent in English and German. Knowing other languages would be considered an advantage as well.
9. What is the minimum educational attainment required to apply in Eurowings?
You should have a high school diploma or educational attainment equal to this.
10. Does Eurowings provide cabin crew training?
Yes, the company provides its new employees with high-quality cabin crew training.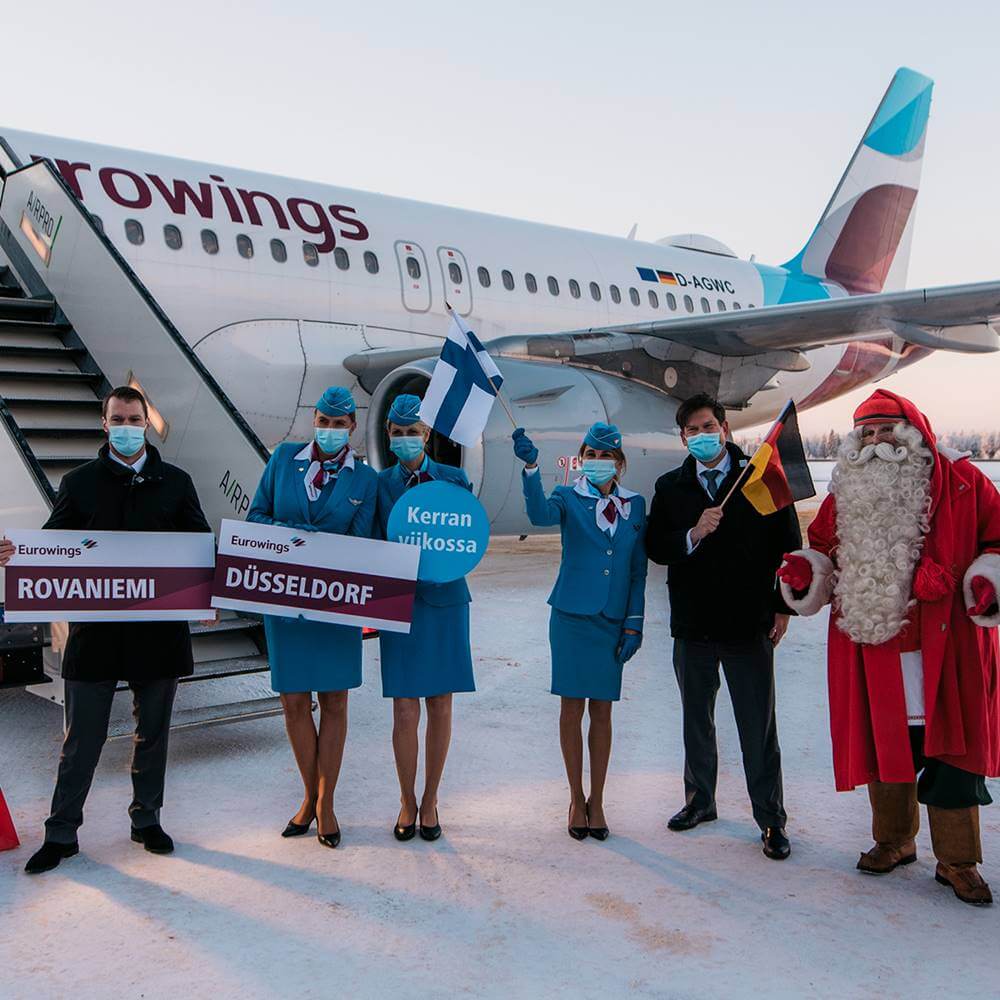 Summary
While no job is easy, there's a big difference when you're doing something you love. If traveling and serving clients is what you think you're calling is, then being a flight attendant is the perfect job for you. While it may look a little difficult, you'll be able to get through. If you put in the effort, your hard work will be rewarded, and you'll eventually get the dream job you've been hoping for.
If you feel a little overwhelmed with all the things you'll need, you don't have to worry, for this guide will always be here to help you. That being said, we hope you learned a lot from our article and will be able to put all the information stated into good use. Good luck, and we hope to see you reach your dreams.
Contact Information
EUROWINGS
Address: Waldstraße 249, 51147, Cologne, Germany
Telephone Number: 0180 632 0320
Website: https://www.eurowings.com/en.html
Facebook: https://www.facebook.com/eurowings.global/ 
Instagram: https://www.instagram.com/eurowings/?hl=en 
Twitter: https://twitter.com/eurowings