If you wish to work as a flight attendant for Hainan Airlines, please check out the guide as we list down the requirements, qualifications, and step-by-step process on how to apply as a crew for this company.
Hainan Airlines is China's fourth-largest carrier and has bases in Beijing, Shanghai, and Guangzhou. Competition is tough since it's one of China's top companies to work for, but if you make it through the first hurdles (the pre-screening) your chances will be pretty good!
As a company known for delivering excellent service with a smile, do you think you have what it takes to be hired? If yes, read on, and good luck reaching your airline cabin crew dreams!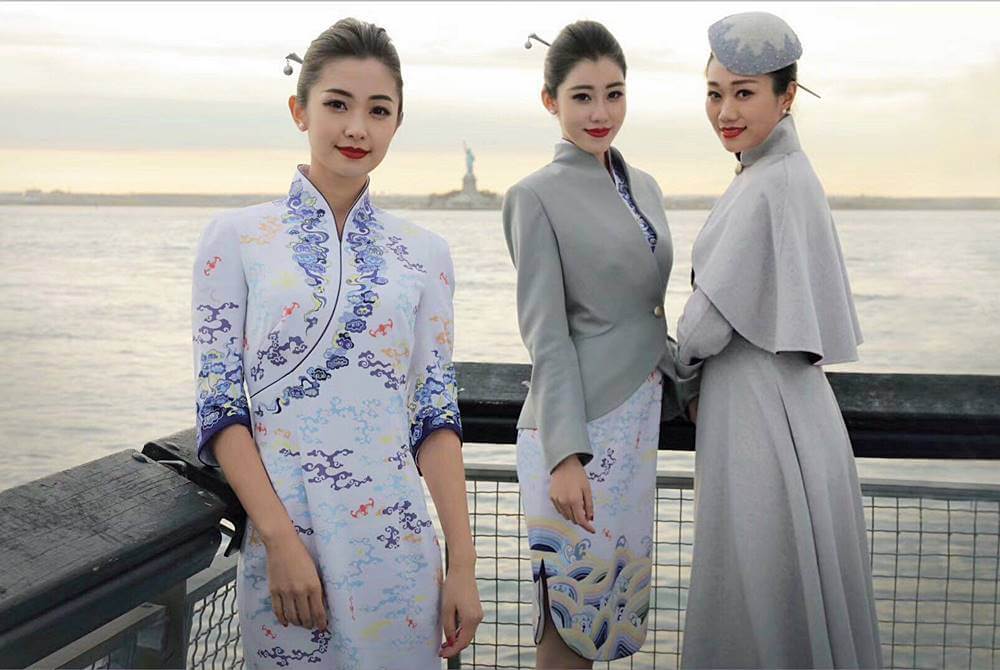 Overview
Established in 1993, Hainan Airlines developed seven bases across China, Asia up to Europe. At present, it has opened up at least 500 domestic and international flight routes in 100 destinations. The concept of oriental hospitality guides Hainan Airlines in everything that they do and the services they provide. This is why they greatly value a "respect for the customer" service spirit, which has earned them the title of a five-star airline.
Aside from being committed to giving the best to their customers throughout their flight, their brand philosophy is also a "cherished experience". This makes them distinct from other airlines because they give their customers a warm, homey vibe, making every flight with them unforgettable. Hainan Airlines ensures that they provide their customers with attentive and always ready service for the longest time. It also promotes tourism and prioritizes everyone's safety and peace of mind.
Home to over 10,000 employees worldwide, Hainan Airlines always makes sure that it compensates for every employee's service. Aside from giving their customers the best, they also prioritize the people working to live up to their company's name.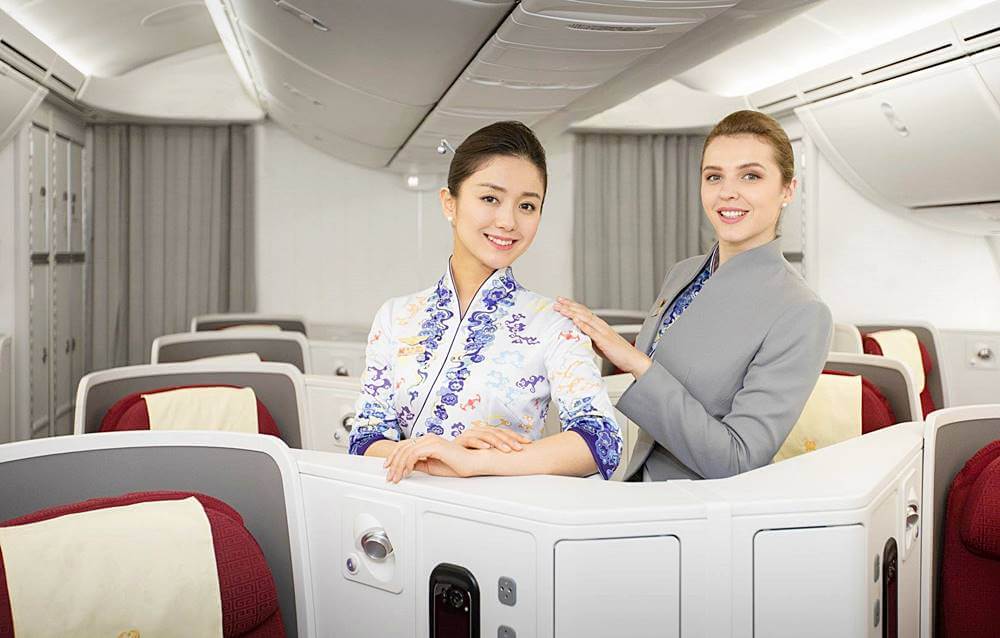 No dream is impossible to those who are determined to reach it. But more than determination and perseverance alone, preparation is also an essential factor that determines your future. It isn't something that you should shrug off nor do at the last minute because the journey towards your dreams is a lifetime commitment.
Responsibilities
Hainan Airlines makes sure that its passengers are always provided with clean and comfortable services throughout their journey. As part of how they live up to being a five-star airline, they ensure that their staff is well-equipped with the knowledge and skills to provide the best customer service possible. This is why there are many responsibilities placed on flight attendants because they serve as the face of the airline.
If you're aiming to land a position as a flight attendant in Hainan Airlines, you should be well-aware of the responsibilities that go with it. As an employee, you can significantly impact the image of the company you work for. As a flight attendant, these are your duties and responsibilities:
Conduct safety checks before each flight
Greet your passengers warmly
Escort and assist your passengers with their luggage
Help them find and settle into their seats
Prepare and serve drinks and food to your passengers according to what is requested.
Take note of any medical needs, likes, and dislikes of passengers
Become culturally sensitive and unbiased in serving passengers
Present emergency equipment and brief passengers on how to use the equipment
Monitor, manage and secure the cabin
Adhere to all aviation rules and regulations
Assist passengers and cabin crew during emergencies
Assist passengers with special needs (children, disabled persons, elders, etc.)
Attend briefings before each flight
Submit and prepare reports concerning flight incidents
Serve your passengers with a smile at all times
Qualifications
One of the strictest airlines for their hiring process is Hainan Airlines. To be consistent in providing their passengers with all the best, how they select those who will serve them are crucial. Every job has its requirements, and you have to possess the qualities that the company is looking for to have a chance to be hired. Here are the qualifications needed to apply as a Hainan Airline Cabin Crew:
Must be aged 21 and 35 years old
Experienced Flight Attendants should be 21- 40 years old
Must be able to reach at least 212cm (on tiptoes) to reach emergency equipment on aircrafts
No visible tattoos, scars, acne, and other body art
Height must be proportional to weight
At least a high-school level graduate
Must have strong problem-solving skills
Must be fluent in speaking and writing English (fluency in other languages are an advantage)
Must possess warm characteristics such as being friendly and approachable
Must be willing to have an irregular working schedule (this includes working during evenings and holidays)
Should be fit enough to meet the aircrew requirements issued and implemented by the Civil Aviation Administration of China
Must be willing to become culturally aware
Must be willing to be based in Beijing, China (flight attendants can be shuffled or transferred to overseas base)
Extra note: Because of the high number of job applications as a Hainan Airline flight attendant, only applicants who meet the criteria indicated above will be considered part of the shortlisting process. Other information and important details will be provided to the shortlisted candidates.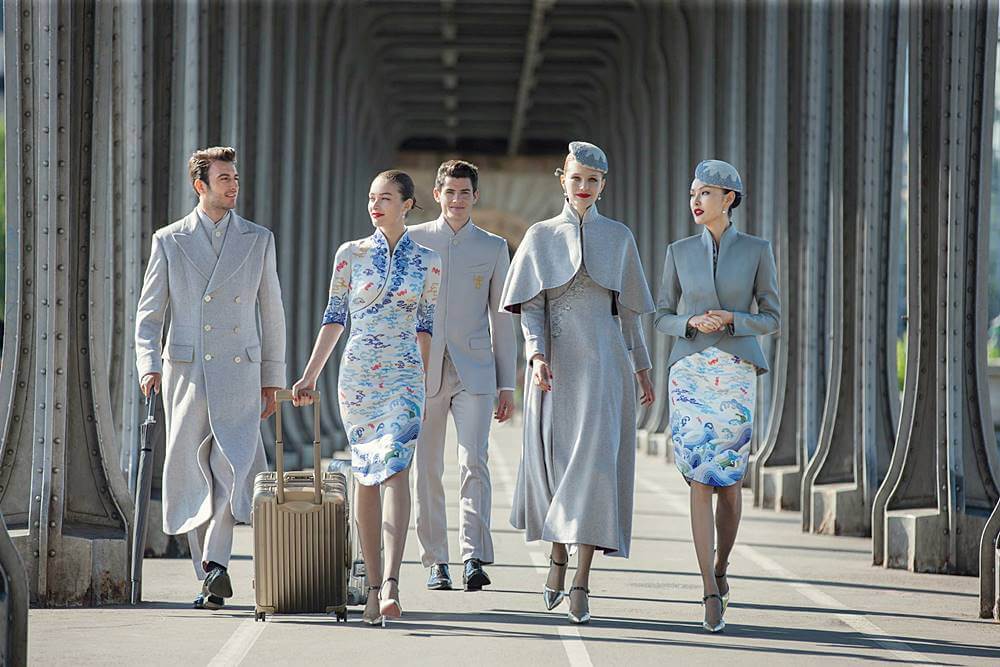 Document Requirements to Prepare
For a smooth and hassle-free application process, here are the document requirements you need to prepare:
Updated CV/Resume
Head and full-body photographs
Valid Passport
Updated Medical and Dental Records
Criminal Records
For your photographs, here are the usual standards you may want to keep in mind:
Should be wearing professional business attire (including a jacket and tie for men).
Should be standing facing straight towards the camera, with your hands down by your side.
Should be smiling with a large but natural smile (ideally showing teeth).
A white background is highly advisable.
The full-length photographs should measure 6×4 inches (15×10 cm), while the passport-sized photos should measure 45×35 mm (1.77×1.37 inches).
Where to Apply for a Job for Hainan Airlines Online?
To check for job vacancies and details, you can visit and view their Linkedin page below. Other important announcements and information are also available.
https://www.linkedin.com/company/china-hainan-airlines/
https://allairjobs.com/r62/Hainan-Airlines
How to Become a Cabin Crew for Hainan Airlines
Here's a step by step application process to become a flight attendant for this airlines:
Step 1: Accomplish Online Application
Hainan Airlines currently conducts the initial parts of its job application process online. The first step is to access their website online and fill out the needed information to pass the necessary documents for the job application. The directions and other important reminders will be indicated as you progress through the steps.
It is essential to prepare your documents ahead of time for a smooth and hassle-free process during this first step.
Step 2: Evaluation of Resume
Your resume is one of the most crucial documents that can make or break your chances of making it through the following stages of your job application. The second step refers to evaluating your resume, where the recruitment team will assess whether or not you meet the qualifications of being a cabin crew member of Hainan Airlines. Remember that there are specific characteristics you must possess to stand out or have a chance, so make sure you include them in your resume.
Extra note: Check for outdated information in your resume because these play a part in the recruitment team's impression of you. Always make sure that your resume is up to date and grammatically correct. If you make it through the second step, you can expect to receive a call from the company informing you of what to do for the next step.
Step 3: Orientation about Conditional Offers
While you made it through the first two steps, the odds of landing the job are still low. This step is where the orientation about conditional offers happens. During this part of your job application process, you are briefed about the setup you can expect once you work for Hainan Airlines. It includes your working hours, where you might be assigned, as well as compensation that you're going to receive for your service.
This part is also where concerns or adjustments on both sides can be settled. Once this step is finished, you can expect to receive another phone call from the company.
Step 4: Phone Interview
The fourth step, which refers to the phone interview, includes asking questions about your background and other matters. Some questions about Hainan airlines as well as other objective questions can also be asked, so make sure that you are prepared to answer. Also, be honest and tell them if you don't know! But of course, it would be better if you did. This phone interview is a way to gauge what you know and for the company to get to know you better.
Step 5: Face to Face Interview
Similar to other airlines' assessment days, the face-to-face interview is where you will be assessed from head to toe. Other questions asked during the phone interview may be asked again, so this is your chance to improve your answers last time! More importantly, your appearance and the way you carry yourself will also be evaluated. Make sure to leave them a great impression!
Extra note: During the face-to-face interview, remember to wear business attire and bring all essential documents with you. This includes a copy of your passport and 2×2 photos of you. How you present yourself matters because assessment day is a way for recruiters to gauge whether or not you are fit to work at Hainan Airlines.
Monthly Salary of a Hainan Airlines Flight Attendant
Hainan Airlines offers our flight attendants benefits such as salary, bonuses, and flight perks. Additionally, Hainan Airlines also provides an opportunity to live and work in Beijing while benefiting from faster promotion and career development.
Other benefits of a Hainan flight attendant include:
High hourly pay
High allowances & bonuses
Global health insurance
Staff accommodation (single rooms)
More international flight route opportunities
Video: Flight Attendant Jobs inside the Plane
The two videos show what it's like to fly with Hainan Airlines and how a flight attendant performs her duties and responsibilities throughout the flight. Moreover, it will also give you a glimpse of how you are expected to work and how they interact with their passengers, which aligns with the values of Hainan Airlines.
Photos: Hainan Cabin Crew in Uniform
Check out these beautiful pictures of Hainan flight attendants in uniform. If you wish to imagine yourself being part of this company, check out these photos to give you a glimpse of working for this airline:
Frequently Asked Questions
Here are some common questions and answers about the hiring process in Hainan:
1. Is it okay if I am only fluent in English?
Yes, it is. This is one of the qualifications of Hainan airlines. Plus points if you are fluent in other languages!
2. Do I have a chance to be hired if I have visible tattoos I can cover with cosmetics?
Unfortunately, you don't. Hainan Airlines are very strict when it comes to implementing their requirements.
3. Are they open to hiring any nationality?
Yes, they are. So there's nothing to worry about!
4. Is jewelry allowed?
Yes, it is. But only to a minimum. For female cabin crew members, diamond stud earrings or pearl earrings are allowed.
5. How long does it take to be promoted?
Usually, it takes about a minimum of a year before you can apply for a promotion. However, it is on a case-to-case basis.
6. Will my salary increase?
Yes, it will. As you are promoted and depending on your flight per hour, it all plays a role in how much your salary will increase.
7. Can I still reapply if I get rejected the first time?
Yes, you can! As many times as you can, as long as you learn and improve each time.
8. Does age matter when it comes to applying?
Yes, it does. The age limit is from 21-40 years old.
9. Will my height affect my chances of being hired?
No, it won't. As long as you meet the reach required (212 cm in tiptoes), then you have a chance of being hired.
10. Are high school dropouts allowed to apply?
No, they aren't. The minimum level should be at least a high school diploma holder.
Summary
So this is the process of applying for a job at Hainan Airlines as a flight steward/stewardess. To land the job you long dreamed of, you need to do what it takes to stand out. Becoming an attendant may seem like one dream out of many, but that one dream is the goal of many others. Knowing what to prepare and what to possess makes that possible. Once you have an idea of how your job application process goes, everything becomes a bit easier.
Working your way towards the career path you want to take requires a lot of work. It involves many days dedicated to working on yourself, making achievements, and honing the needed skills in your chosen area. Many dreamers want to be someone someday, but not everyone makes it happen because they lack planning and preparation. If one of your goals is to land an excellent job as a flight attendant, it can be draining in some way. But remember that it's how every job application goes.
Every company has its standards, and as long as you work on achieving these standards, you always have a chance. The more you read about it, the better. And the more you know, the greater your chance of acing the various stages of your application process. Do you dream of working as a flight attendant at Hainan Airlines? Is this the career path for you? Read on to find out.
Contact Information
HAINAN AIRLINES
Address: Haikou City, Hainan Province, P.R. China HNA PLAZA, No.7 Guoxing Road Hainan Airlines Co., Ltd.Postcode: 570206
Telephone Number: +86-898-95339
Website: https://www.hainanairlines.com/US/US/Home
Facebook: https://www.facebook.com/HainanAirlinesGlobal/
Instagram: https://www.instagram.com/hainanairlines/
Twitter: https://twitter.com/hainanairlines
LinkedIn: https://www.linkedin.com/company/china-hainan-airlines/
Youtube: https://www.youtube.com/channel/UCJ-PO5I-COPisvhJtG7YWag