Aspiring and current flight attendants who want to start their flight career in Hong Kong should definitely look into what Hong Kong Airlines have to offer. Although it faced some drastic changes due to the COVID-19 pandemic, it stays as a continuously operating regional airport in the present. Here we share the details and requirements of how you can apply as a cabin crew for this airline.
Also Read: 13 Tips on How To Become a Flight Attendant
Now, for those that are interested in copping a position in the said airline, there is one thing that you should keep in mind — application processes vary from one flight company to another. You need to acquaint yourself with different details, especially in responsibilities, qualifications, salary, benefits, and likes.
To make things easier for you, we have provided everything that you need to know about the process of applying as a cabin crew member for Hong Kong Airlines in this article.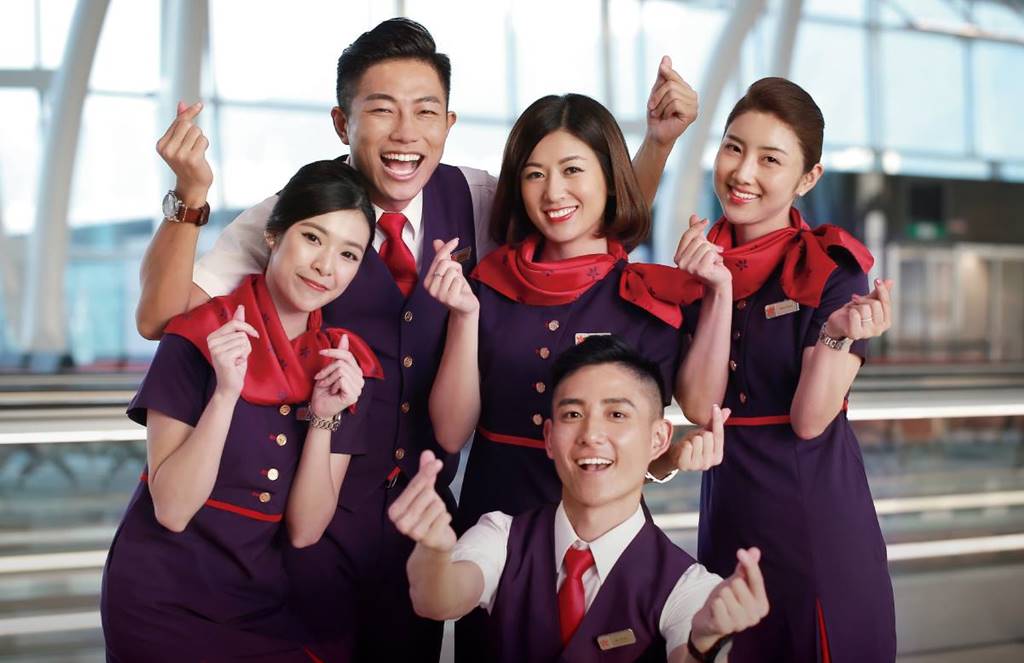 Overview
Hong Kong Airlines or HKA was founded by Robert Yip in 2001. It was initially named CR Airways and only took the current name in 2007.
Even in the early years, Hong Kong Airlines has been one of the largest carriers in the said country. With thousands of flights, both local and international, there is doubt about the overwhelming success of the airline.
Just this 2020, however, HKA transitioned from being an international airline to a purely regional one. Due to the pandemic, they had to cut expenses, which led to the decision.
Still, you can expect the airline to be a 4-star, good-performing airline despite having smaller coverage of flights. Employees have also expressed positive reviews about its working environment, both in terms of attitude and pay.
Responsibilities
For reference, here are the responsibilities of a Hong Kong Airlines flight attendant:
Build a sense of safety throughout the flight
Demonstrate necessary safety procedures to passengers
Prioritize passengers and their needs
Provide high-quality customer service to flight passengers
Respond to the requests of passengers immediately and professionally
Basically, your tasks will revolve around catering to passengers and ensuring their safety and satisfaction throughout the flight period. Safety, most especially, should be at the top of your priority list once you work as an HKA flight attendant.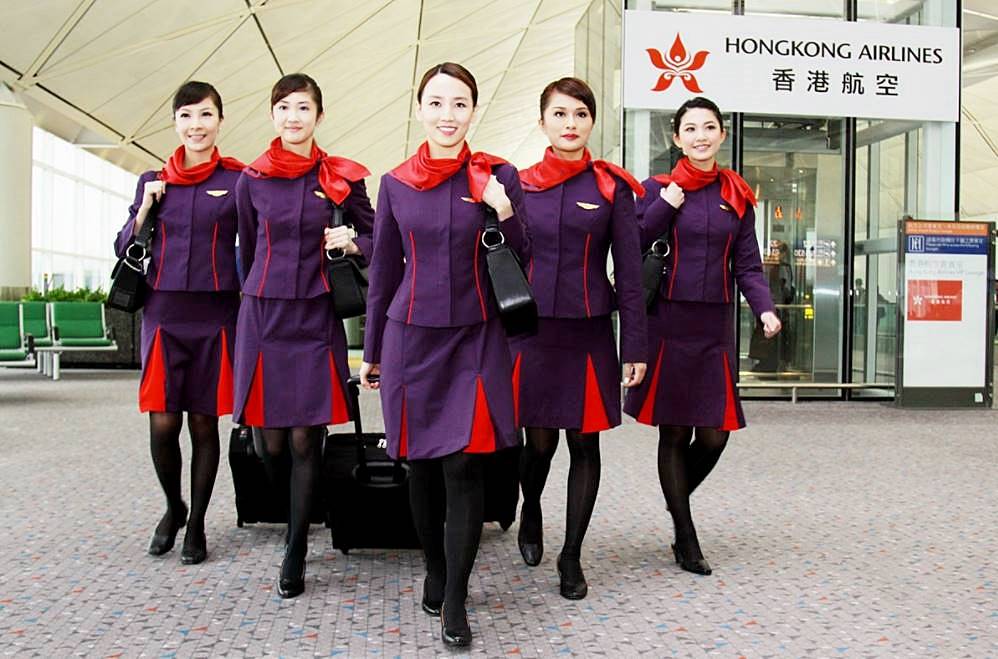 Qualifications
Below are the qualifications to be eligible in becoming a Hong Kong Airlines cabin crew member:
Should be able to legally work and live in Hong Kong; must have a right of abode for the country
Must be 18 years old and above
Should have either at least Grade E in five of the HKCEE subject or Level 2 in HKDSE subjects (Anything equivalent to these grades will be fine)
Should be fluent in both writing and speaking the English language
Must have expertise in either one of the following languages: Japanese, Korean, Cantonese, Thai, Malay, Indonesian, Spanish, French, German
Ability to speak, write, and understand Mandarin is preferred but not required
Ability to work with a team
Must have interpersonal skills
Should be physically fit
Arm reach should be at least 210cm
Should be able to pass the medical assessment
Positive attitude towards colleagues and passengers is a must
To wrap it up, you must have the right documents to leave and enter Hong Kong whenever and the right skills in terms of catering to flight operations and passengers. Most applicants will probably only have trouble over language difficulties, so consider taking classes if you're one of them.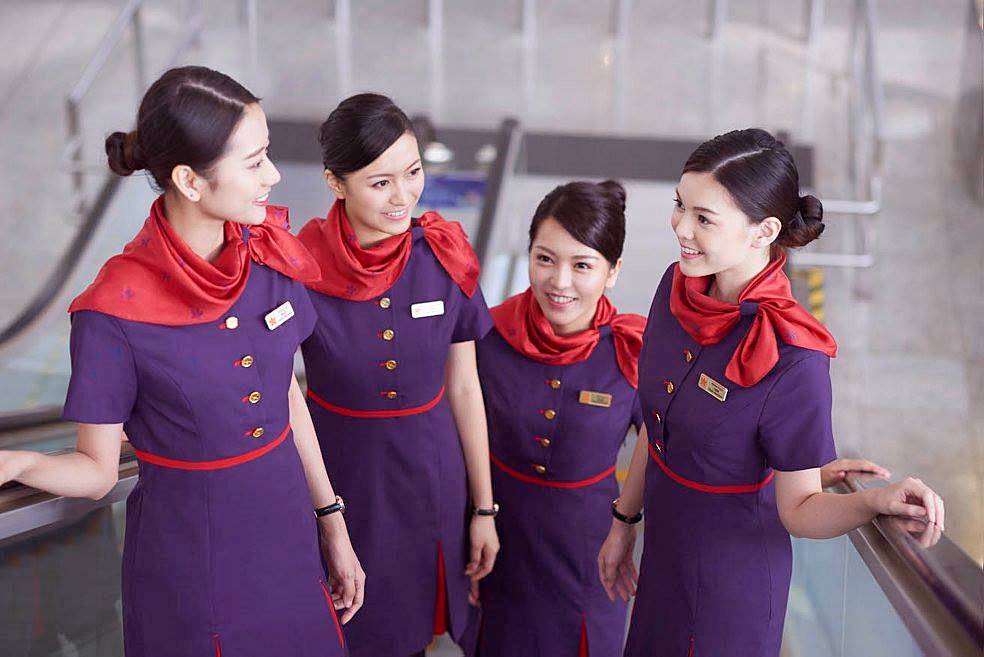 Document Requirements to Prepare
Moving on, here are the documents that you should prepare upon application:
Reference Check Form (This is usually given personally during open day events or sent through email for those that applied online)
1 passport size photo following flight attendant styles (Should have a white background)
1 full-length photo of you in a flight attendant uniform and grooming (Should also have a white background)
Resume
Curriculum Vitae
HKID Card with proof of Right of Abode
Latest Passport (Should have a 6-month validity)
Complete educational certificates (Both original copy and photocopies)
Employment Reference Letter (Could be more than 1, both original and photocopies)
These may still vary depending on the current circumstances of application, so make sure that you keep up to date with the latest changes from the airline.
Where to Apply for a Job for Hong Kong Airlines Online?
You can apply for a job for Hong Kong Airlines through their careers page here – https://www.hkairlines.com/en_HK/footer/join-us/career/home
Below is a screenshot from the website where you can apply for the job: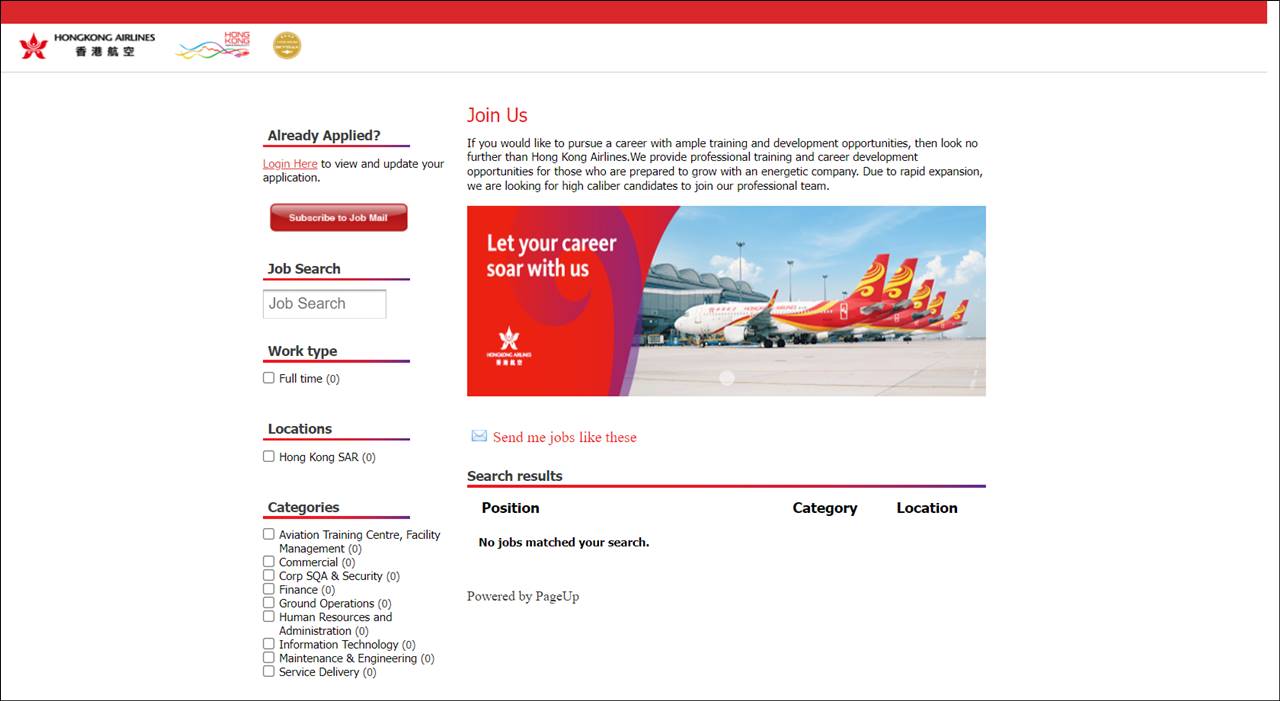 No matter if you're applying for a spot as an HKA flight attendant or you are looking out for other categories, you will be able to find all the vacant spots on Hong Kong Airlines' careers page. Clicking on a hiring post will also redirect you to the bespoke application page for each.
How to Become a Cabin Crew for Hong Kong Airlines
If you manage to apply online as a flight attendant through Hong Kong Airlines' website, here are the steps that you should follow:
Step 1: Access HKA's careers page.
Step 2: Select "Cabin Crew" from the displayed categories.
Step 3: Browse through the available positions and click the one that fits you the most. This will redirect you to the application page.
Step 4: Fill in the necessary application details.
Step 5: Submit the application form and wait for a response from the airline.
Since updates are not guaranteed on the airline's careers page, it's recommended that you register to the HKA Job Mail. You can easily do this on the same page. The said feature will send you emails every time a new position is open. In this way, you can keep yourself updated about the latest career opportunities.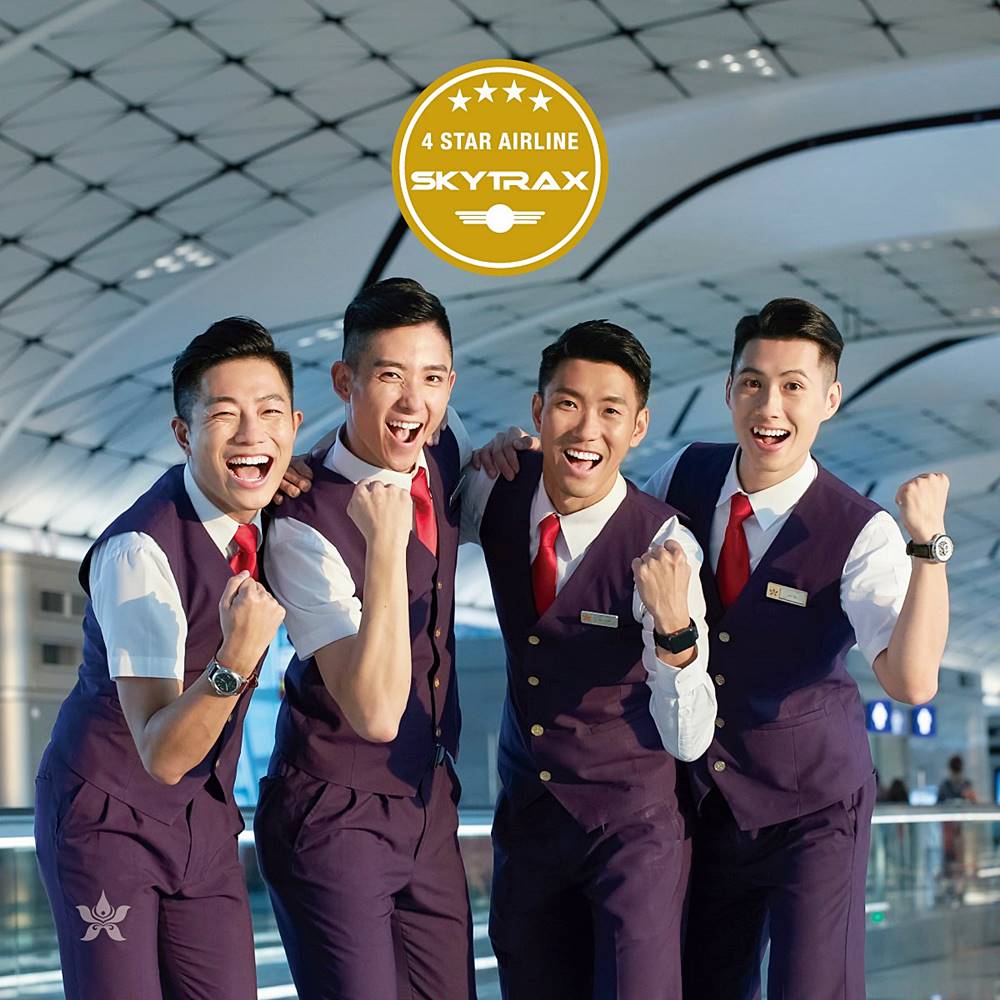 Open Day Events
Hiring through open day events is more common for Hong Kong Airlines. The dates are usually announced through their social media sites or their job mail feature. Both pre-registered and walk-in applicants are allowed, but the latter's slots are often limited.
If you manage to cop yourself a slot for this, here are the steps that you should follow:
Step 1: Prepare for the event. This involves pre-registering for the open day event or going early as a walk-in applicant. Either way, you will be required to attend in business attire. Keep in mind that your attire should be similar to that of a flight attendant. Full-face makeup is also required.
Step 2: Attend the interview. The interview will be held on the same day as the event. Bring the documents stated in the previous sections and answer the necessary questions once it's your turn.
Step 3: Wait for the company's response. This will be done either through call or email.
Applying through this method is usually more straightforward but more hectic since you will be going face-to-face with other applicants and interviewers.
Monthly Salary of a Hong Kong Airlines Flight Attendant
The average monthly base pay of flight attendants in Hong Kong Airlines amounts to HK$180,000. This is equivalent to around $23,000, which is slightly lower if we compare it to the global flight attendant salary.
As compensation, here are some of the benefits that come along with the said pay:
Free travel privileges for employee's family and friends
10 free round-trip travel tickets for the whole year (applicable only to HKA flights)
Travel rewards every five years of service
If you're okay with the said offers above, then feel free to continue your application process for Hong Kong Airlines.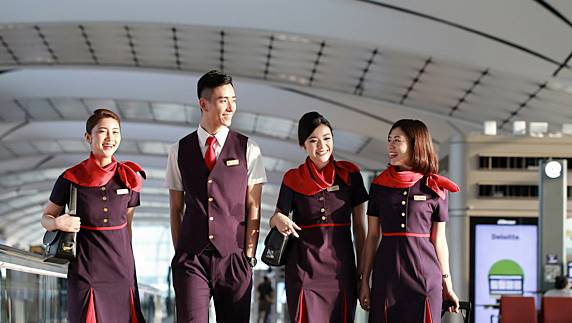 Video: Training to Become a Crew for HK Airlines
Wing Chun training is one of the many parts of the flight attendant training offered by Hong Kong Airlines. This is a form of martial arts that are taught to help cabin crew members in terms of emergency self-defense.
In the video filmed and posted by Wing Chun Temple on Youtube, you will be able to watch how the said training is done by HKA. This will also give you a gist of what to expect once you get accepted as a cabin crew member.
Here are some more things that you can learn from the video:
The goal and importance of Wing Chun Training
Wing Chun exercises that you will need to learn and complete
What the HKA employees think of the training
Since this is what makes HKA flight attendants unique, it's a must that you have an idea of how physically difficult the training will be.
Photos: Hong Kong Airlines Cabin Crew in Uniform
Check out these beautiful pictures of Hong Kong Airlines flight attendants in uniform. If you wish to imagine yourself being part of this company, check out these photos to give you a glimpse of working for this airline:
Frequently Asked Questions
Here are some common questions and answers about the hiring process in Hong Kong Airlines:
1. What age should I be before I can apply as a flight attendant at Hong Kong Airlines?
You should be at least 18 years old to apply as a flight attendant for Hong Kong Airlines. A maximum age limit was not specified so feel free to attend open day events or apply online as long as you meet all the said qualifications above.
2. Can I still apply to Hong Kong Airlines if I have colored hair?
Hong Kong Airlines strictly follow the traditional flight attendant grooming styles, so most likely, you need to have your natural hair color when you apply. If not, then at least have neutral colors like brown, blonde, or black instead of vibrant ones.
On an additional note, your hair should also be manageable. This means that you should be able to keep it in a high and tight bun, or it's short enough to fit in your flight attendant headwear.
3. What if I have a tattoo? Can I still apply?
Although policies about tattoos are not specified, it's a general rule of thumb that your tattoos should not be visible during application and once you start working as a cabin crew member. If you want to apply, then you have a choice to either remove them or conceal them using cosmetic products.
4. Does Hong Kong Airlines pay well?
In terms of salary, Hong Kong Airlines is on a moderate level of employment. Earning $23,000 per year is good, but not that high if we compare it to the average annual pay of flight attendants in the US.
To be fair, if we take travel benefits into account, then the airline surely pays well.
5. What papers do I need to have at the beginning of the application process?
In a nutshell, you need to prepare your photos, educational certificates, resume, CV, references, and other personal documents.
Make sure to bring both the original copy and photocopy of each since these are required in open day events. If you apply online, then a scanned version of the original copy should be enough.
6. What am I expected to do as a flight attendant in Hong Kong Airlines?
If you get accepted as a flight attendant in Hong Kong Airlines, you need to ensure the safety and satisfaction of each flight's passengers. You are expected to cater to all of their needs (as long as it's reasonable) and practice safety procedures at all times.
7. What skills are required to be accepted as a cabin crew member?
Interpersonal and intrapersonal skills are two of the most important skills that you should have as a cabin crew member. To add, you also need to be able to work calmly under extreme pressure.
8. Do I need to have a college diploma to be qualified?
Hong Kong Airlines is quite tight in terms of educational qualifications, so yes, you need a college diploma in order to be qualified as a flight attendant. Not only that, but you also need to have the required grades in either HKCEE or HKDSE. You need to be able to prove this by providing physical and/or digital copies of your certificates during the interview.
9. Is the working schedule in Hong Kong Airlines hectic?
Many existing employees have vouched that working for Hong Kong Airlines involves hectic hours. You should be ready for working overtime if you continue to apply to the said company.
10. Does Hong Kong Airlines provide free training to accepted flight attendants?
If you get accepted as a flight attendant for Hong Kong Airlines, you will be subject to free training before you officially start your career in the company. It will be free, which basically means that you won't have anything to pay for.
HKA also offers development programs for cabin crew members throughout the period that you're working for them.
11. Can you apply personally to Hong Kong Airlines?
You probably won't be accommodated if you directly go to Hong Kong Airlines to apply. It's either you file an application online or attend the scheduled open day events to be counted as an applicant.
12. Will Hong Kong Airlines shoulder my travel expenses for the interview?
Hong Kong Airlines will not shoulder your travel expenses for the interview. This applies no matter how near or far you are to the venue. Thus, you should be willing to proceed through the application process if you're distant from HKA. In this way, you won't have to worry about wasted transportation costs.
13. What benefits can I get by working as a flight attendant in Hong Kong Airlines?
You will get several and consistent free travel benefits by working as a flight attendant in Hong Kong Airlines. These apply to you, your family, and your friends.
Note, though, that some have limitations. For instance, round trip tickets for yourself are only up to 10. The management will walk you through the full mechanics once you are an official employee in the company.
14. Where will I be based if I work at Hong Kong Airlines?
Once accepted, you will be based at Tung Chung, Hong Kong. If you're from another country, then make sure that you get your accommodation around the area to save money on transportation costs.
15. Do I need to be a Hong Kong citizen to be qualified to apply as a cabin crew at Hong Kong Airlines?
You don't necessarily need to be a Hong Kong citizen to be qualified. As long as you have a visa or a travel certificate that gives you a right of above, and allows you to legally work and live in Hong Kong, then you can feel free to apply as a flight attendant in HKA.
Summary
If you are someone who is used to relying highly on technology-based applications, then applying at Hong Kong Airlines may feel somewhat new. Their website is not that developed yet, and there are few updates despite being around since 2007.
This means that those who are really determined on being a part of the company's flight team should look out for open day events on their social media sites. Doing so will let you in on the latest updates and news about where and when you can apply.
Nevertheless, working at Hong Kong Airlines will surely be a blast if you want to explore the entirety of Hong Kong. You definitely have a high chance of being accepted as long as you follow the given requirements and qualifications. You also have to be mindful of the steps that you will take throughout the application.
Contact Information
Hong Kong Airlines
Address: L2 CNAC House, 12 Tung Fai Road, One City Gate, 20 Tat Tung Road, Tung Chung, Hong Kong
Telephone Number: +852 3916 3666, 950715 (Local)
Website: https://www.hongkongairlines.com/
Facebook: https://www.facebook.com/hkairlines
Instagram: https://www.instagram.com/hkairlines/?hl=en-hk
Twitter: https://twitter.com/hkairlines
Youtube: https://www.youtube.com/c/hkairlines
Weibo: https://weibo.com/hongkongairlines