Hong Kong Airlines, founded in 2006, is a full-service airline based in Hong Kong. The airline now operates flights to 25 destinations in Asia Pacific and has 86 interline and 16 codeshare agreements with various airline partners and ferry service providers. Hong Kong Airlines is considered as one of the world's youngest fleets. Since 2011, it has received an internationally respected four-star rating from Skytrax.
Also Read: New York Layover Guide: Best Things to Do in 24 Hours
HK Airlines recently moved from an international to a strictly regional airline. They had to decrease expenses due to the pandemic, which led to the decision. Despite the reduced flight coverage, passengers and employees can expect the airline to be a 4-star and high-performing carrier. If you want to join this respective 4-star airline, learn how they evaluate Cabin Crew applicants.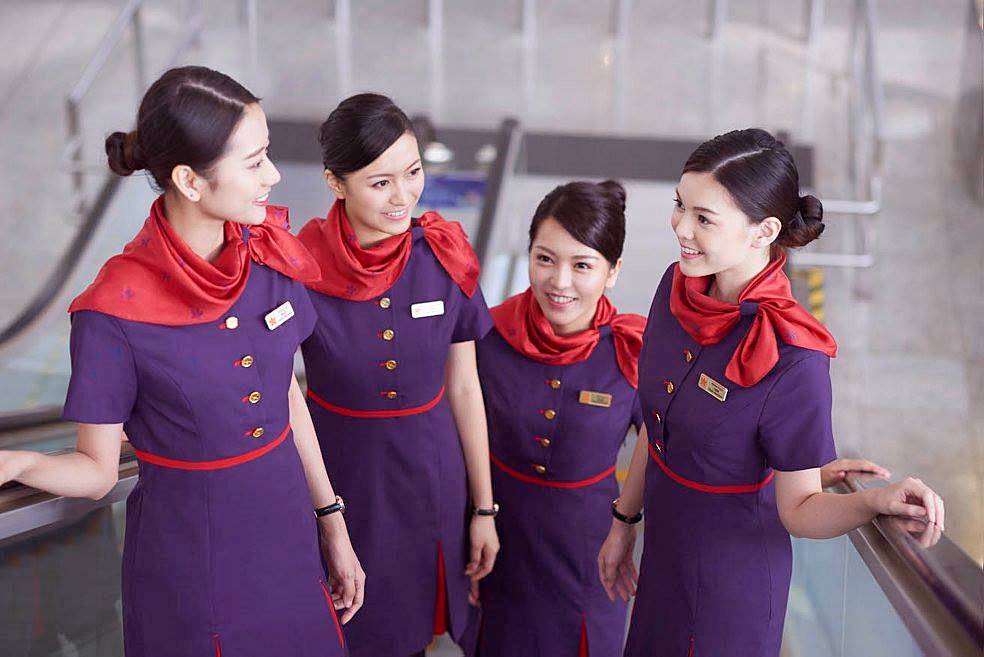 List of Requirements and Qualifications to Become a Hong Kong Airlines Cabin Crew
Must be 18 years old and above.
Should be able to legally work and live in Hong Kong; must have a right of abode for the country.
Should have either at least Grade E in five of the HKCEE subject or Level 2 in HKDSE subjects.
Should be fluent in both writing and speaking the English language.
Must have expertise in either one of the following languages: Japanese, Korean, Cantonese, Thai, Malay, Indonesian, Spanish, French, German.
The ability to speak, write, and understand Mandarin is preferred but not required.
Ability to work with a team.
Must have excellent interpersonal skills.
Should be physically fit.
Arm reach should be at least 210cm.
Should be able to pass the medical assessment.
A positive attitude towards colleagues and passengers is a must.
Responsibilities:
Create a sense of security during the each flight.
Put passengers and their needs first.
Provide excellent customer service to airline passengers.
Passengers should be shown the required safety precautions.
Respond to passenger demands quickly and professionally.
Essentially, your responsibilities will revolve around serving passengers and guaranteeing their safety and contentment throughout the journey. When you work as a HKA flight attendant, safety should be at the top of your priority list.
Serve food and drinks on designated time.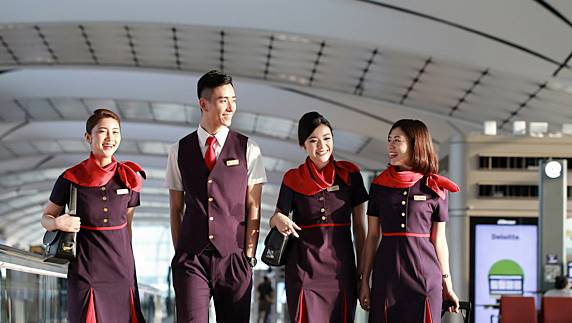 Application Process
For Online Application
Step 1: Go to the HKA careers page. You can go here: https://www.hongkongairlines.com/en_HK/footer/join-us/career/home
Step 2: Choose "CABIN CREW" from the list of available options.
Step 3: Look through the various positions and select the one that best suits you. Then, you will be redirected to the application page.
Step 4: Complete the application details with true and correct information about you.
Step 5: Submit the application form and wait for the airline's response. Because changes to the airline's careers page are not assured, it is recommended that you sign up for the HKA Job Mail. This is simple to accomplish on the same page. This tool will notify you through email if a new position becomes available.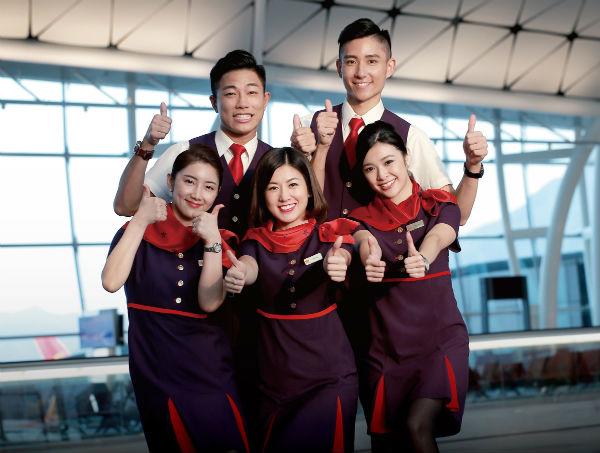 For Open Day Application
Hong Kong Airlines like to hire through open-day events. The dates are frequently published on their social media pages or through their job mail feature.
Step 1: Get ready for the event. Pre-registering for the open-day event or arriving early as a walk-in applicant is required. In either case, you will be expected to dress professionally. Keep in mind that you should dress similarly to a flight attendant.
Step 2:  Go to the interview. The event and the interview will both take place on the same day. Bring the documentation listed in the preceding sections and be prepared to answer any questions that will be asked during interview.
Step 3: Wait for a response from the company. This will be accomplished via phone or email. Applying this approach is usually easier but more stressful because you will be meeting with other applicants and interviewers in person.
Documents:
Reference Check Form
1 passport-sized photo wearing Flight Attendant attire in white background.
1 full-length photo of you wearing Flight Attendant attire in white background.
HKID Card with Proof of Residence and newest passport (Should have a 6-month validity)
Complete academic certifications (Both original copy and photocopies)
Employment Reference Form (Could be more than 1, both actual and photocopies)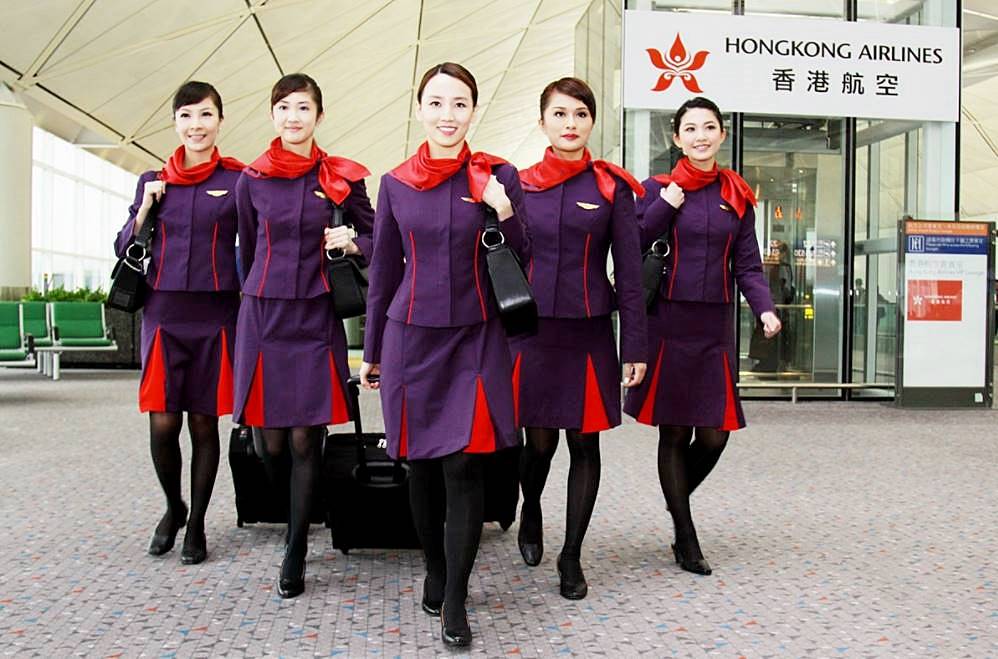 Salary and Benefits
In Hong Kong, the average wage for a Flight Attendant is HK$12,000 per month. In Hong Kong, the average additional monetary compensation for a Flight Attendant is HK$36,000, with a range of HK$2,800 – HK$104,800.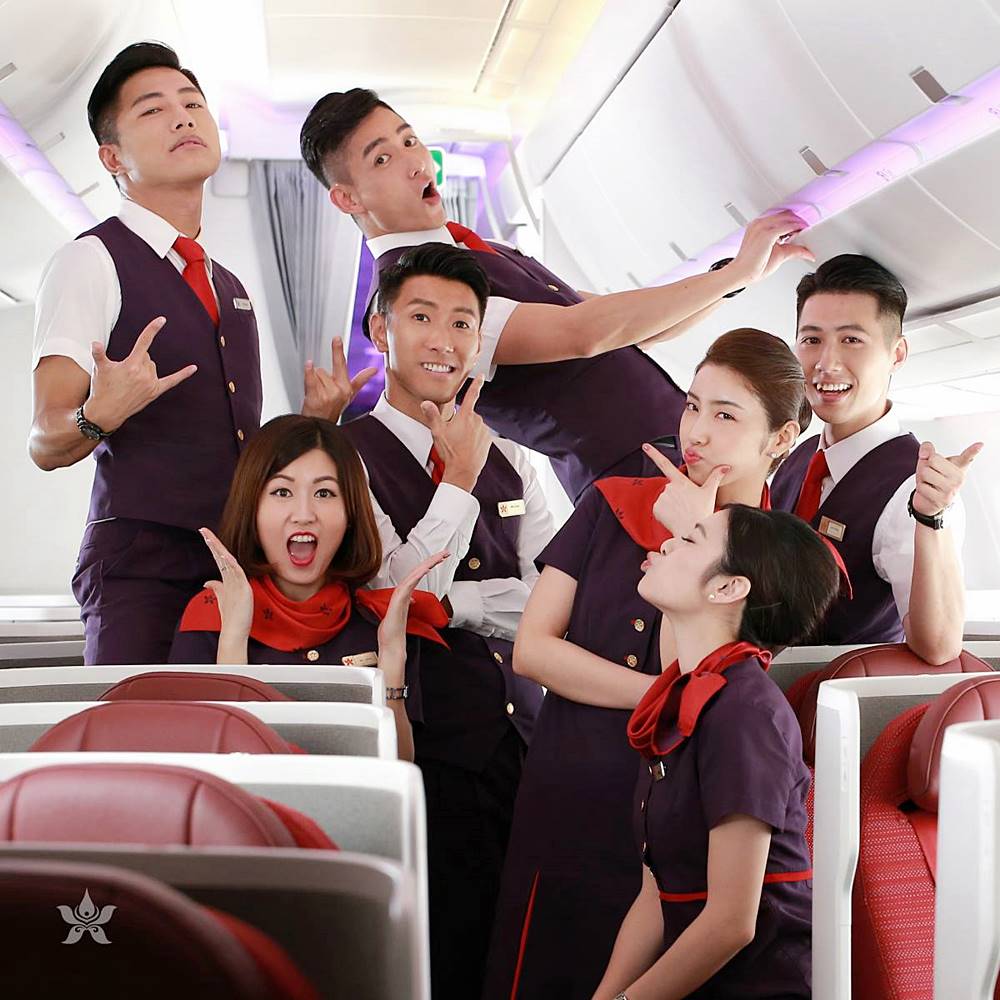 Video: Hong Kong Airlines flight attendants learning Wing Chun Kungfu World s airline Crews
Maybe you haven't heard this before but yes, FAs in Hong Kong Airlines are subjected to mandatory Kung Fu Training. This video will show you the actual demonstration of trainers and FAs as they learn Wing Chun Kung Fu.
Photos: Hong Kong Airlines Cabin Crew Uniforms
Check out these pictures of Hong Kong Airlines crews so you can see what they look like in uniforms:
Frequently Asked Questions
The following are some of the common questions asked about Hong Kong Airlines:
1. Is Hong Kong Airlines a good place to work?
Hong Kong Airlines has a moderate level of employment in terms of salary. To be fair, if you consider travel benefits, the airline certainly pays well.
2. What papers are required at the start of the application procedure?
To summarize, you must prepare your photographs, educational credentials, résumé, CV, references, and other personal documents. Bring both the original and a photocopy of each, as both are necessary for open day events. If you apply online, a scanned copy of the original copy should suffice.
3. What base I will be assigned Hong Kong Airlines?
You will be based in Tung Chung, Hong Kong, if accepted.
4. Do I have to be a Hong Kong citizen to work as cabin crew for Hong Kong Airlines?
You do not have to be a Hong Kong citizen to be eligible. As long as you have a visa or a travel certificate that allows you to work and reside lawfully in Hong Kong, you are free to apply for a position as a flight attendant with HKA.
5. What should I anticipate to perform as a flight attendant in Hong Kong?
If you are hired as a flight attendant by Hong Kong Airlines, you will be responsible for the safety and satisfaction of all passengers on each flight.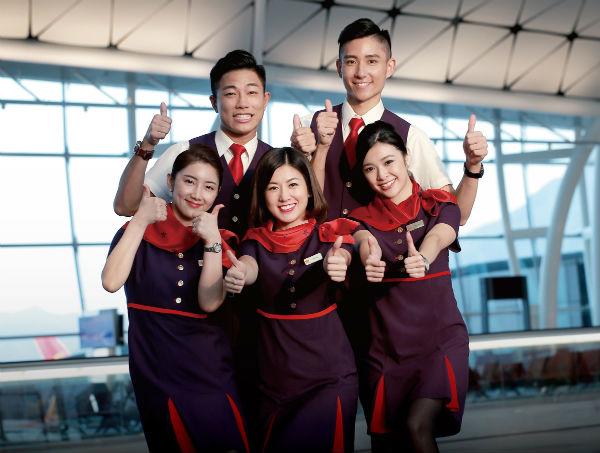 Summary
If you want to pursue a career with plenty of training and development chances, look no further than Hong Kong Airlines. HKA is not only after hiring the best FA possible, but also also offer professional training and career development options to people who want to enhance their aviation and customer service skills. If you possess all the qualities above, then this is the right time for you!