From its base at Chişinău International Airport, FlyOne operates both scheduled and charter flights. It serves at least 27 destinations, including St. Petersburg, London, Frankfurt, Tel Aviv, Moscow, Parma, Dublin, Lisbon, Paris, Verona, Kiev, Antalya, Istanbul, Heraklion, Sharm El-Sheikh, Tivat, Hurghada, and Marsa Alam. The airline earned its Air Operator Certificate in 2016, and started scheduled passenger flights in the same year due to the continuous high demand of travelers.
Also Read: 9-Day Trip to Greece: Athens, Santorini, and Milos
Since 2015, FlyOne is building a highly committed professional team. The airline arrives with a hundred percent private capital and is mainly designed to achieve a continually high standard of service for travelers. FlyOne is after cheap, secure, and comfortable flights. And up until this moment, the business manages a network of destinations in Europe and Russia, which are offered by a highly competent, operational, and financial staff. Want to become a member of its highly competent team? Here the things that you need to have.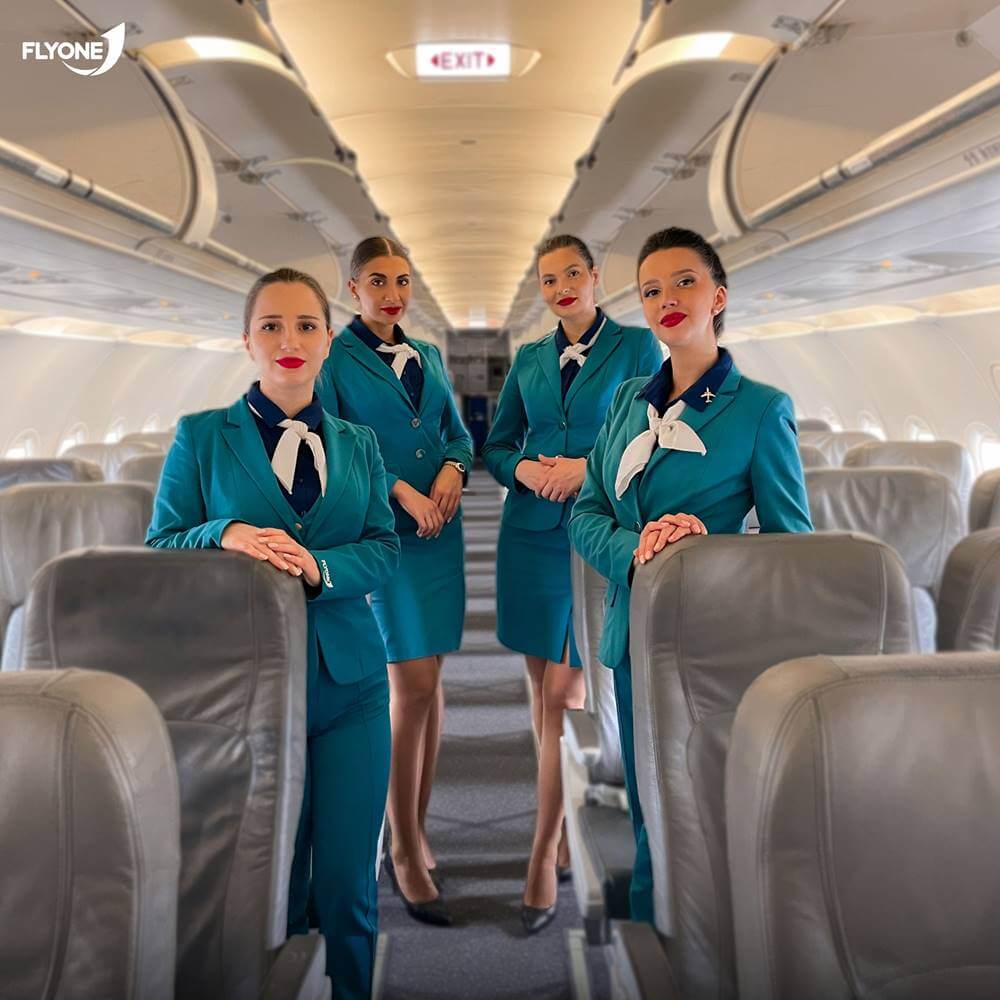 List of Requirements and Qualifications to Become a FlyOne Cabin Crew
You have a valid passport.
Must have at least High School Diploma.
Your height must be proportional to your weight.
No eyeglasses, thought contact lenses may be allowed.
No visible tattoos and scratches.
Must follow Air Moldova's uniform standards.
You must be well-groomed and portray a decent look.
Must be physically and mentally stable.
You will be required to undergo a drug test, and you should be willing to do it every time it is needed.
You must be willing to submit medical test results.
You must be able to serve food and beverages to passengers.
To handle stressful and emergency situations, you need to be patient.
You must be able to swim a specific distance given by the airline.
Willing to undergo a background check.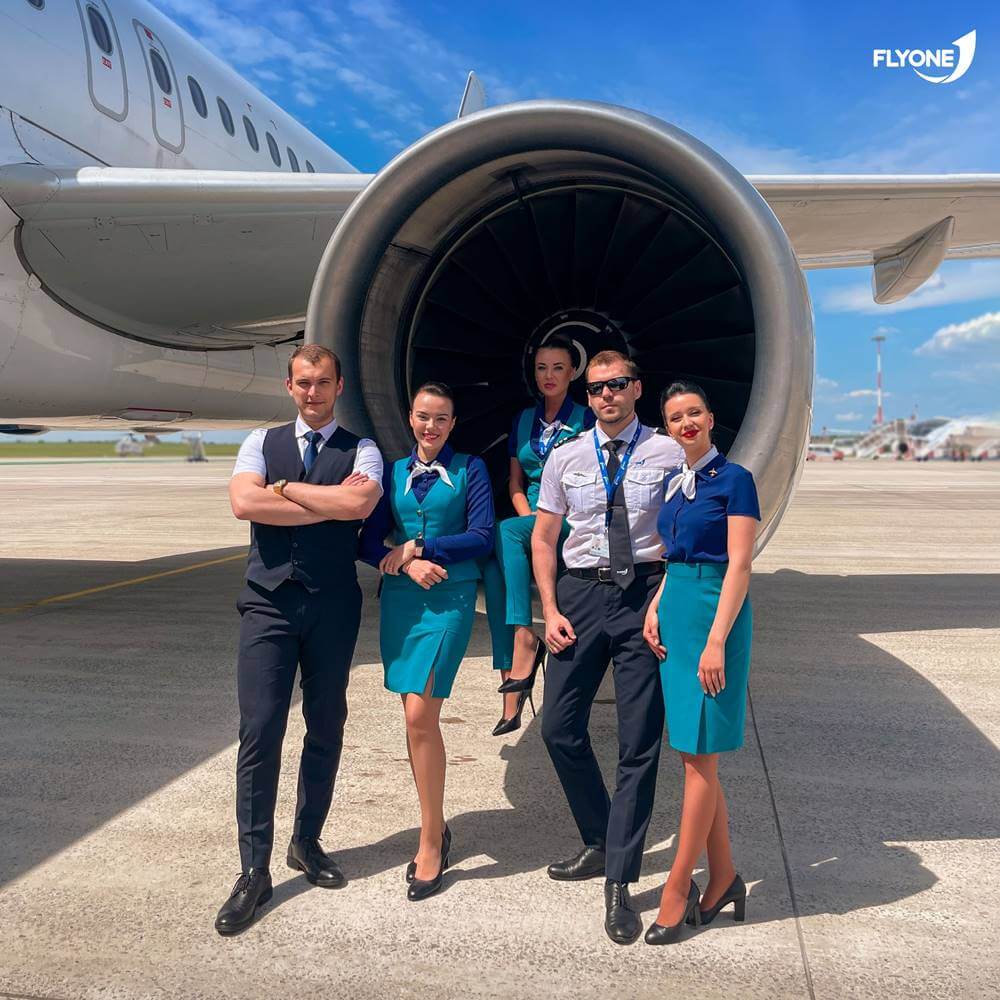 Responsibilities:
Give passengers warm greetings, in this way they will feel welcomed and they will see you as approachable.
Assist passengers in finding their seats.
Help them load their baggage on the overhead bins whenever needed.
Explain the airline and government safety regulations during the flight.
Make passenger announcements.
Demonstrate safety equipment to passengers.
Respond to passenger inquiries or resolve conflicts.
Passengers should be served food and beverages.
Assist passengers to safely disembark from an aircraft.
Examine the aircraft for any lost or suspicious luggage.
As a flight attendant, you also need to make flight reports.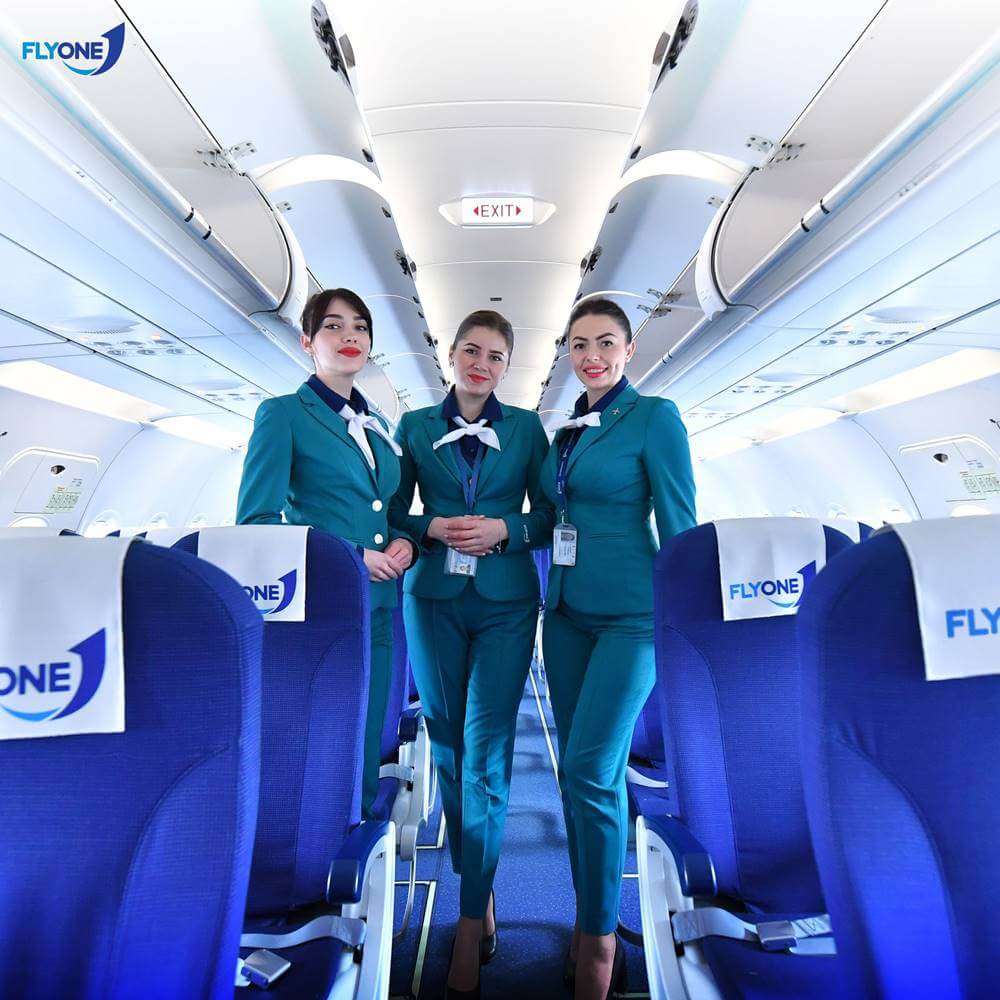 Application Process
Step 1: Go to FlyOne's official website https://flyone.eu/en/ and check if it has a Career page. This is the safest way to get engage with a recruitment team for you chosen airline.
Step 2: Scroll down, and at the bottom part of the website, you will see the "CAREERS" option. From there, you'll see if there is an open CABIN CREW position. Click on "APPLY" and follow the online application process indicated. Click here to access FlyOne's Career's Page: https://flyone.eu/en/About-FLYONE/Careers
Step 3: Fill in all the necessary information in the you online Application Form. Make sure to provide true and error-free information because this process will help you proceed in the next qualifying round.
Step 4: After that, all you have to do is submit your application, and the recruitment team will make review it.
Step 5: Print your application form or wait for a representative from the airline to contact you. Since airlines receive a lot of applications for different job positions, the processing of online application may take some time. So be patient and get ready while waiting for the next stage. The next stage will most likely involve an interview so make sure you prepare for this while waiting to be contacted.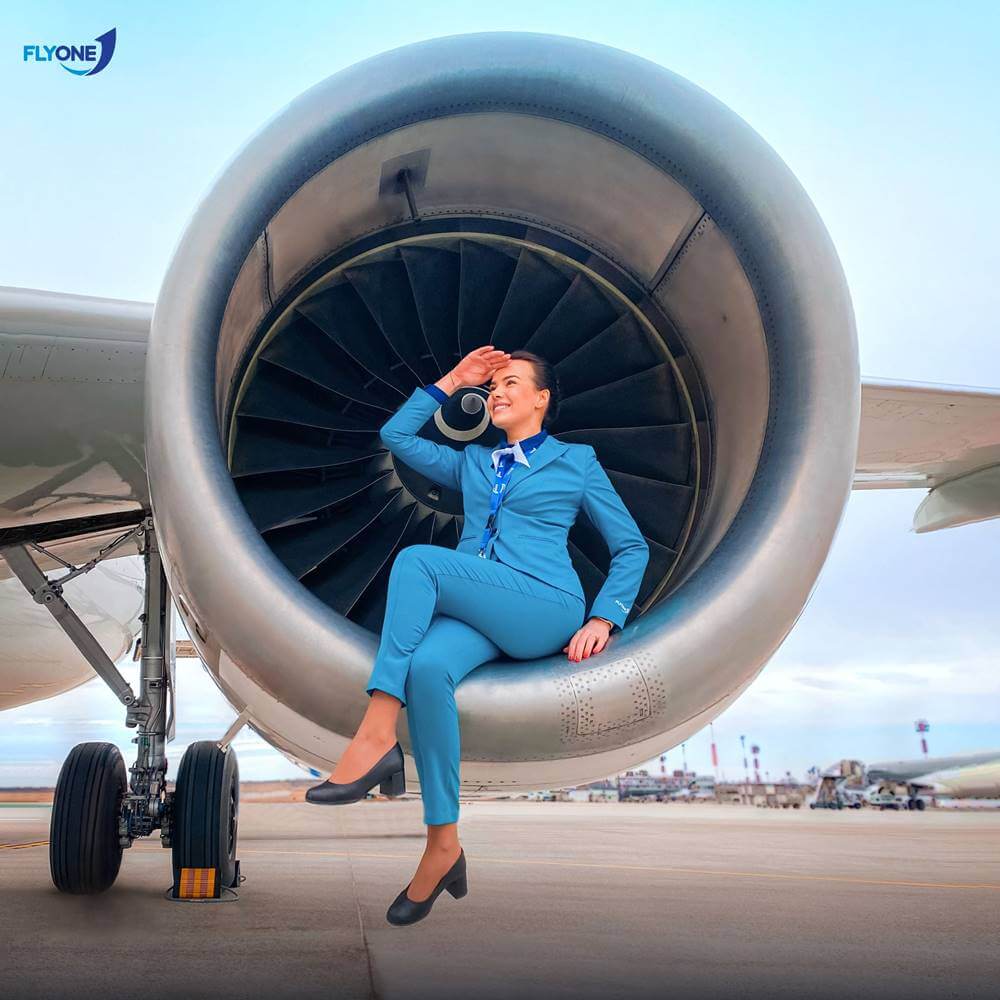 Salary and Benefits
In Moldova, a flight attendant can expect to earn around 18,900 MDL per month. Salaries range from 8,680 MDL to 30,000 MDL. This is the average monthly salary including accommodation, transport, and other perks. Bigger salary offer may depend on you years of experience serving the same industry.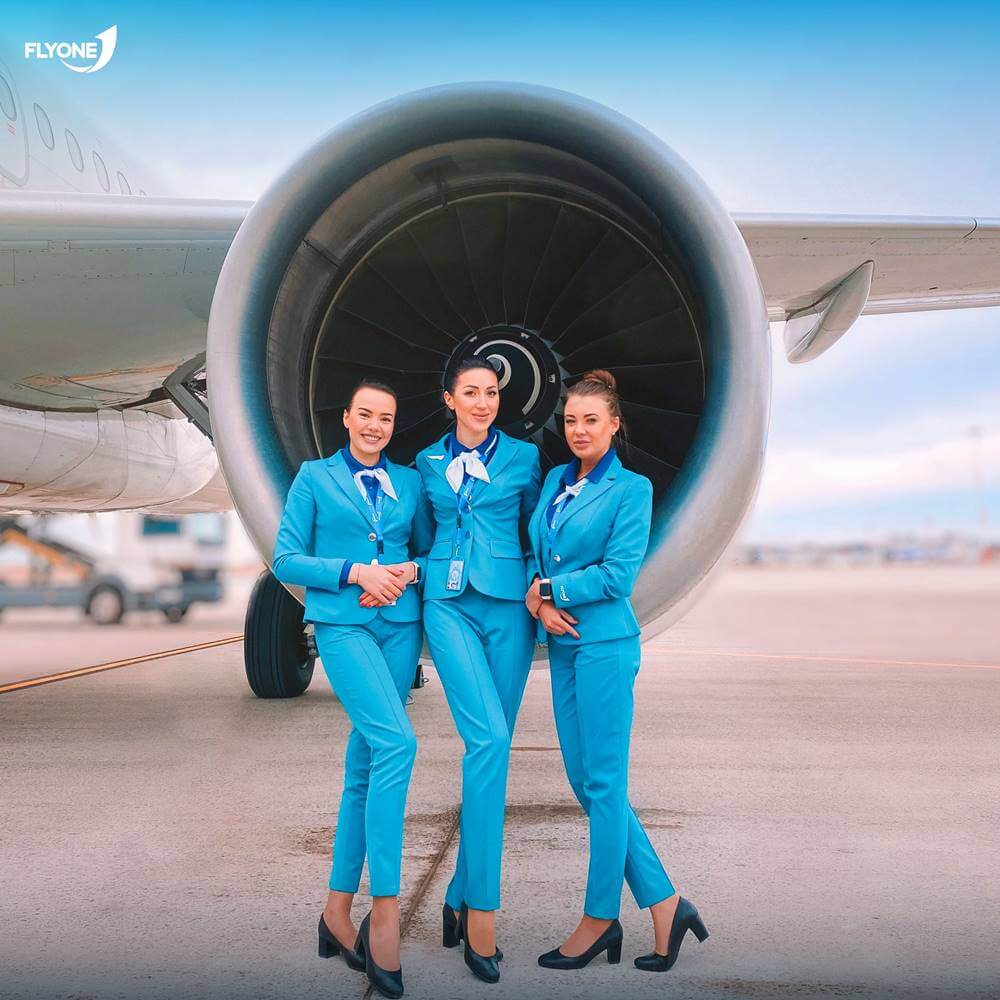 Video: [ FlyOne ] Airlines of MOLDOVA, モルドバ共和国「フライ・ワン」航空
FlyOne doesn't only accept scheduled flight, but also charter flights. In fact, VietJet chartered FlyOne aircraft and employees to cover its network due to increasing demand for flights in Vietnam. In 2019, two Airbus A320 (ER-00001 and ER-00002) are servicing as a part of VietJet fleets. The cockpit crew and cabin attendants are primarily from FlyOne, however there are two VietJet cabin staff on board to help with the language issue. Passengers can feel the European atmosphere even while flying domestically in Vietnam.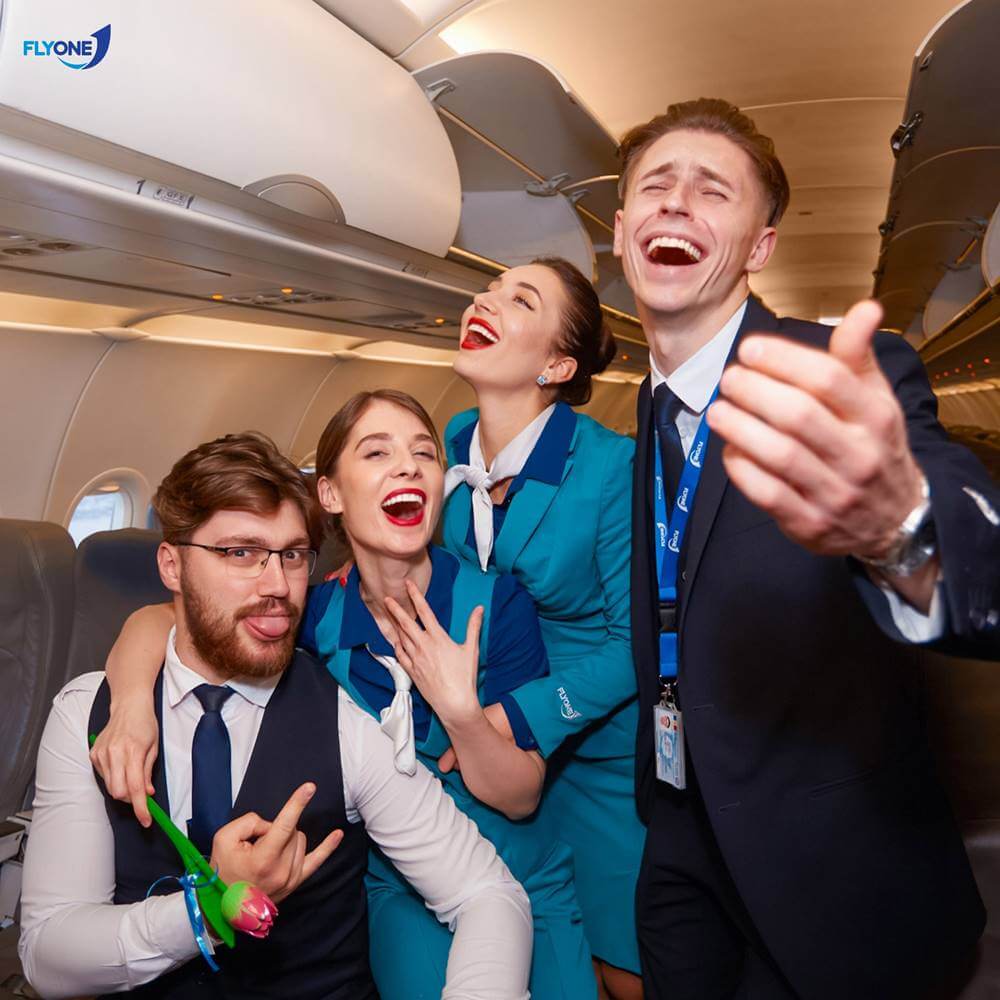 Photos: FlyOne Cabin Crew Uniforms
Check out these pictures of FlyOne crews so you can see what they look like in uniforms:
Frequently Asked Questions
The following are some of the common questions asked about FlyOne:
1. Does FlyOne accept male flight attendants?
Yes, the airline accepts both male and female crews.
2. How to apply online?
You can go directly to their official website and check their Careers page and look for a position you want to apply for.
3. How much is the salary of an FA in Moldova?
In Moldova, a flight attendant can expect to earn around 18,900 MDL per month. Salaries range from 8,680 MDL to 30,000 MDL.
4. What type of airline is FlyOne?
FlyOne has caters to both scheduled and charter flights. VietJet Air, a low cost airline from Vietnam, chartered FlyOne aircraft and employees to cover its network due to increasing demand for flights in Vietnam. In such cases, most of the flight attendants are from FlyOne.
5. What characteristics do they seek in flight attendants?
FlyOne wants its fleet to become open and friendly as well as productive, so they are hiring flight attendants who have respect and understanding, are excellent at communicating, have strong leadership, flexible, and prioritize safety.
6. Can I be recruited via video call interview?
Yes, but as part of the employment process, you will still be required to attend a face to face interview.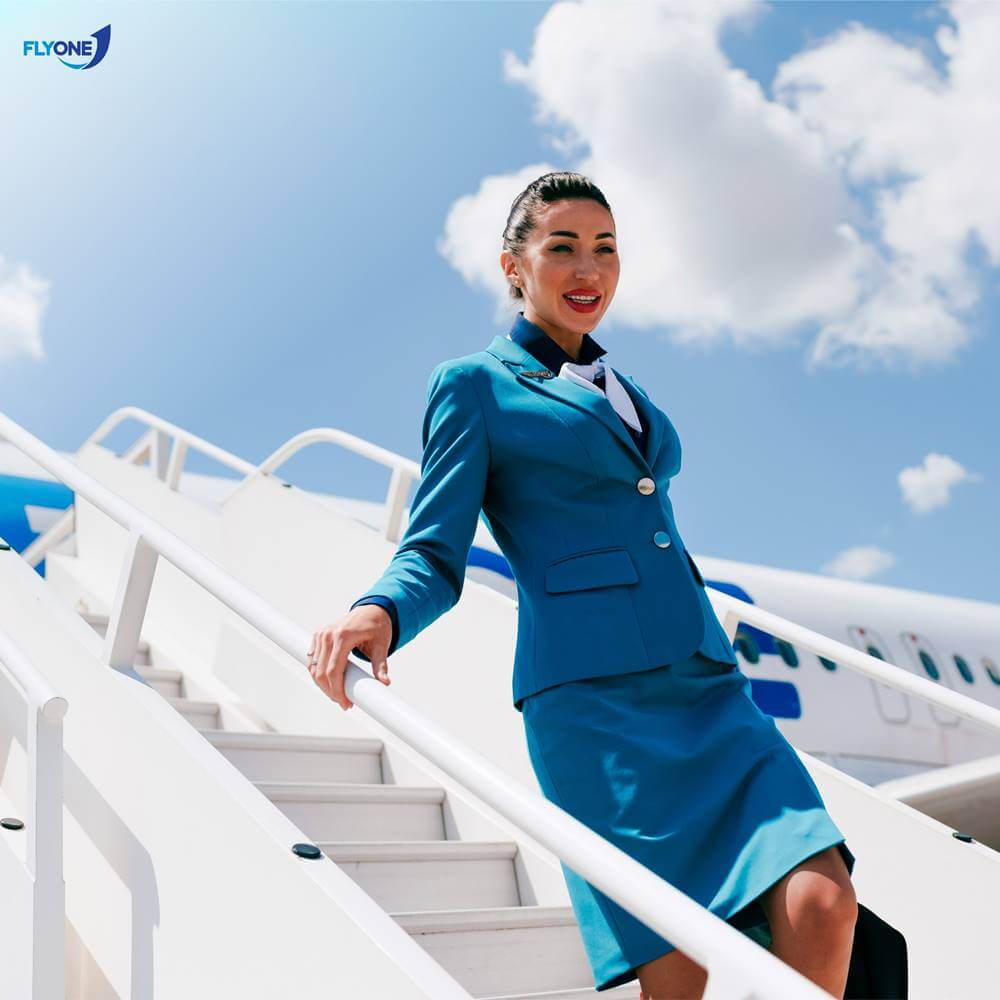 Summary
FlyOne is located in Moldova which is part of the Eastern European country. Moldova is known to have a low cost of living, which can become an advantage if you want to save money while working. Moldova also has stunning forests and rocky hill scenery, a thriving school system, and a fairly traditional way of life. So if you want to make try you luck in the Eastern European Country and continue your career as a Flight Attendant, this airline is not a bad choice at all.