No job is ever easy, and the same goes for those who wish to take on the air and transportation industry. You don't have to worry if you've found interviews and applications challenging lately. This article is here to guide you and give you all the needed information pertinent to those interested in applying to Jet2. We'll be discussing qualifications, salary, responsibilities, the documents to prepare, as well as answering some of the most frequently asked questions.
Also Read: Are Cabin Crews Rich? Understanding Flight Attendants Lifestyle
Your dream to become a flight attendant doesn't stop even if you've tried to apply to many airline companies and got rejected. There are hundreds of companies to explore, especially if you are aiming for the ones that operate globally. But before you submit your application, make sure you do a background check on the companies to help you kickstart your career without issues.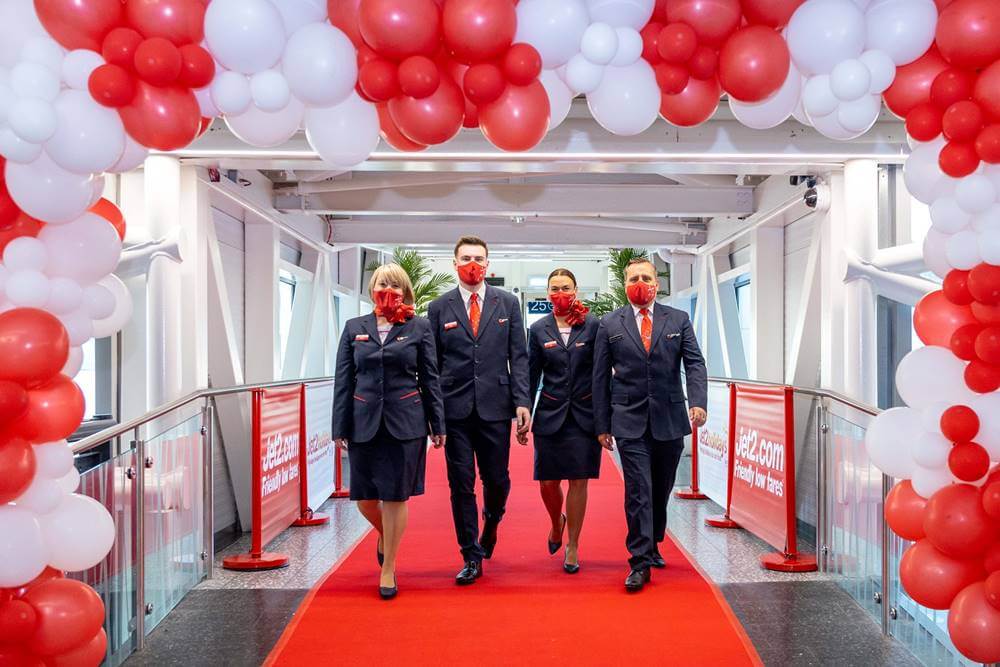 Overview of Jet2
Jet2 has a much more than 30-year history, with its origins in the commercial aviation business Channel Express (Air Services) Limited. Before their inaugural leisure trip from Leeds Bradford Airport to Amsterdam in February 2003, they converted their company name to Jet2.
Things have taken off, and in their first year, they transported 360,000 passengers. The company's continuous success has led to the expansion of ten UK bases, with the first aircraft departing from the Bristol Airport in Summer 2021.
They were delighted to receive 34 new Boeing 737-800 airplanes in 2015. By January 2019, they had acquired the 34th aircraft. In August 2021, they also revealed that they had ordered 36 brand new Airbus A321neo planes, along with the option to increase the purchase to 60.
Responsibilities
When applying to become a flight attendant, it may be clear to know that you already have an idea of what you'll be doing on the job. However, it's important to note that no company is the same. This means that there would be different rules, different requirements, and of course, different responsibilities per company. While the gist is more or less the same, it's essential to take note of some duties that you'll be having if you're going to work for Jet2 specifically.
Provide all crew members managing the flight with a thorough pre-flight briefing to verify that their assigned roles are appropriate for their expertise and that they are perfectly competent across all aspects of safety and operations.
Taking charge of the guest experience onboard and establishing a clear vision for the boarding service.
Coordinate with the flight staff, crew members, and ground staff to ensure efficient and effective communication.
Controlling the entrance to the cabin and ensuring that security and equipment inspections are completed correctly.
Managing the flight crew aboard by ensuring that they follow the rules.
Follow the Regulatory Authority and the Company govern procedures.
Supporting uniform standards and maintaining Jet2.com Great Deal Friendlier Values to create a good, professional appearance of Jet2.com to customers.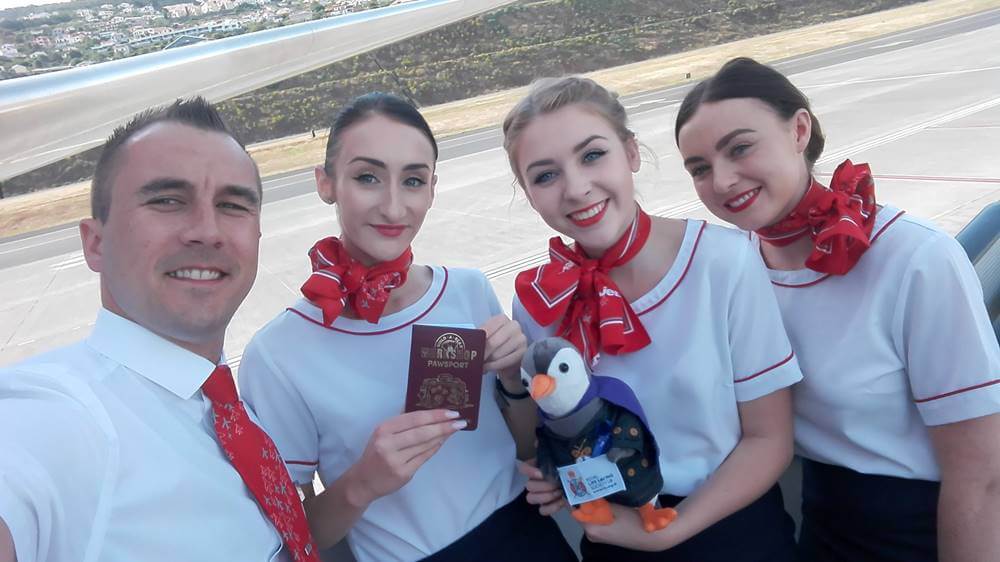 Qualifications
Similar to the responsibilities portion would be the qualifications. It's necessary to remember that before you apply, you have to know about the company you're applying to first. You have to understand what they're looking for and see if you can fit into their box of expectations. This is incredibly important, especially during the hiring process, as the lack of qualifications can lead to a rejected application.
You must be between the ages of 18 and 25,
158 cm is the minimum height requirement.
Weight should be in the normal range
You must be fluent in English
The applicant must have a European Union passport.
The ability to communicate in Punjabi, German, and French is advantageous.
Having an HSC or a university diploma is preferred
Excellent health and ability to see clearly
Excellent swimming abilities
There are no visible tattoos.
Must have high motivation in relation to customers and hospitality
Personality: charming, pleasant, and team-oriented
A well-kept look and perfect demeanor
Adaptability, ex: irregular working schedule
Able to work under time constraints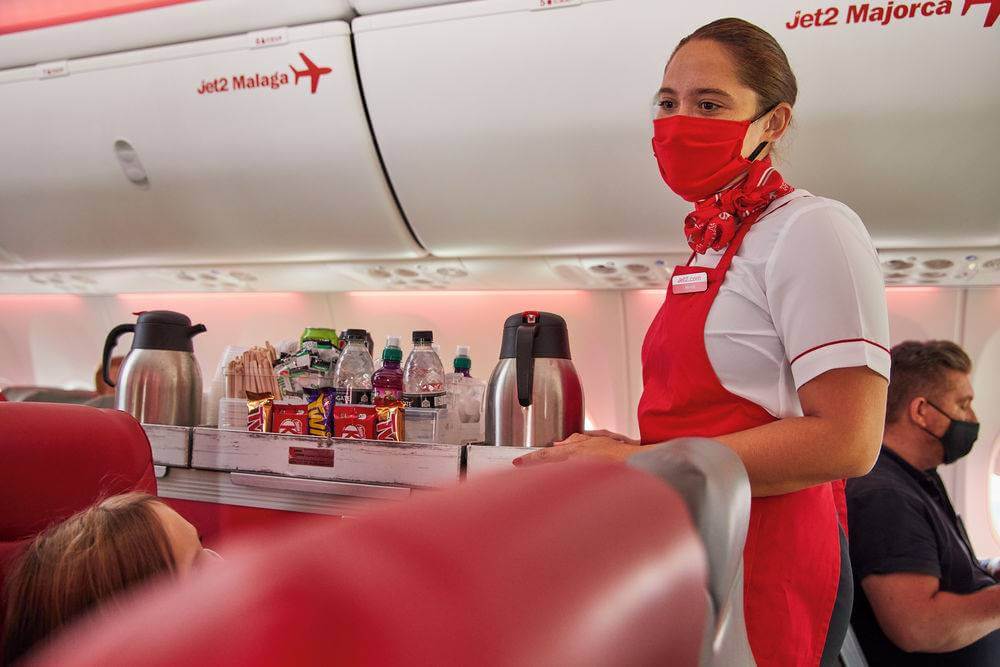 Document Requirements to Prepare
If you believe that you can check all their requirements in the box and think that the responsibilities are something you can work with, you can start gathering your documents. When applying for the job, be sure that you're not just submitting papers for the sake of it, for you also have to make sure that they are complete and accurate. Remember that submitting false information could lead to a series of problems that are completely avoidable as long as you stick to submitting accurate information.
Birth certificate
Application form
Updated dental and medical records
Valid EU passport
Updated CV
Where to Apply for a Job for Jet2 Online
Are you settled with the first few points given in this article? If so, you can go ahead and visit their website. Here, you'll get to know more about the company you're working with and get updates regarding employment. These qualities can help you become a model applicant and raise your chances of employment.
How to Become a Cabin Crew for Jet2
Step 1: Complete the application form. This is usually done online and on the company's website. There are times that you will see career fairs where Jet2 will be present to allow several candidates to apply for the job. Whatever method it is, you must complete the application form and submit it together with the other requirements.
Step 2: Take the online test. You can study before the online test to make sure that you will pass it later on.
Step 3: Have the phone interview. Once you pass the test, you will undergo the phone interview. Ensure that you study all relevant questions. It will make it easier for you to move to the next step if you know how to answer correctly.
Step 4: Participate in the assessment day. During assessment day, all potential candidates will be gathered together for another set of screening. Dress properly, bring all the requirements needed, and always be prepared.
Step 5: Attend the interview. The final step is taking the final interview and the result will go out after 2-4 weeks, depending on the internal process of the company. So, you might need to wait for a couple of weeks to get hired.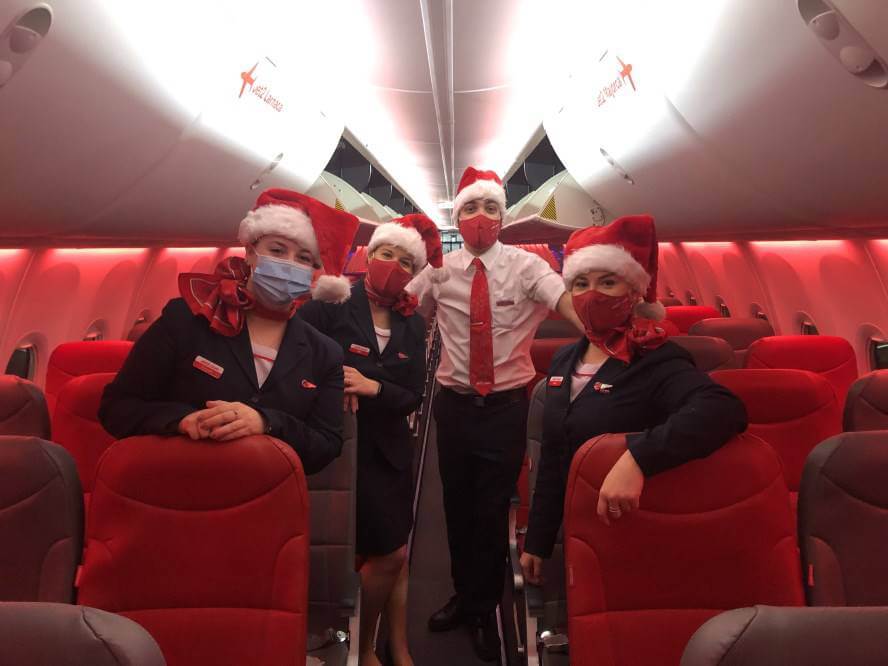 Monthly Salary of a Jet2 Flight Attendant
One of the last conditions that you have to be aware of would, of course, be the salary. It's imperative to make sure that before you join any company, the salary they'll be giving you is something you can work with. It would be challenging to start working without getting an idea of your salary, so one of the aspects to consider when applying for any job would be your monthly income.
Flight attendants at Jet2 have a base pay of about $1971 every month. This would eventually increase as long as you continue to show your efforts in making their company a better place for both clients and employees. Aside from this, the company also offers a bunch of perks to their employees like:
Jet2.com provides excellent support and training to help you advance your career.
Training is provided at no cost.
Uniforms are provided for free.
Rosters are provided ahead of time.
You also have one-on-one meetings and coaching sessions
Excellent team attitude and environment
Opportunity to make a genuine difference in our clients' vacations
Video: Jet2 Flight Attendant Roles and Responsibilities
If you're interested in getting to know what the job would be like, then you should definitely watch this video. Here, Chloe, a senior flight attendant, will be giving you a rundown of some of the things you'll be doing on a daily basis. She explained the challenging parts of the job and how worth it and rewarding it is. The video had a good balance of positive and negative answers, which could definitely help you in deciding to apply for a spot.
Photos: Jet2 Flight Attendants Photos
Check out these beautiful pictures of Jet2 Flight Attendants in uniform. If you wish to picture yourself being a part of this company, check out these photos to give you an idea about working for this airline:
Frequently Asked Questions
Here are some of the frequently asked questions from other applicants that may help you increase your journey's success rate:
1. What is the minimum age allowed to apply in Jet2?
You should be at least 18 years old to apply to Jet2.
2. What is the maximum age allowed to apply in Jet2?
You must be no older than 25 years old to apply to Jet2.
3. What is the minimum height allowed to apply in Jet2?
You must be at least 158cm or 5 feet 1 inch.
4. What languages should you be fluent in?
You should be fluent in English.
5. What is the minimum educational attainment allowed at Jet2?
You should at least have a high school diploma or something equal to this.
6. Are tattoos allowed at Jet2?
Tattoos are allowed as long as the cabin crew uniform covers them. Jet2 does not let you have visible tattoos while on the job.
7. Does Jet2 give employee benefits?
Yes, Jet2 gives their employees benefits such as training, uniform, travel benefits, and more.
8. Do you have to pay for Jet2 cabin crew training?
Yes, to an extent. Jet2 would ask you to pay for the cabin crew training and security deposit. They would give the uniform and the crew kite for free.
9. How many hours does a cabin crew member usually fly?
A cabin crew member can usually fly 100 hours in the span of 28 days.
10. Can my salary increase eventually?
Yes, it's possible for your salary to increase.
Summary
Each job has its struggles, and being a cabin crew member is no different. Since you have no idea where this would lead you, the process of applying could be scary and could make you feel doubts. While this may stop you from joining, it's important to understand that as long as you enjoy what you're doing and continue to work hard, every job you'll have will be very rewarding. So, if you think that you're more than capable of the role, don't let fear stop you and take the chance. That being said, we hope you learned a lot from this article and have found it very informative.
Contact Information
JET2
Address: The Mint, Ingram Street, Leeds, West Yorkshire, LS11 9AW
Telephone Number:+44 (0) 203 059 8336
Website: https://www.jet2.com/
Facebook: https://www.facebook.com/jet2
Instagram: https://www.instagram.com/jet2pics/
Twitter: https://twitter.com/jet2tweets
YouTube: https://www.youtube.com/c/jet2com