With over two decades of international experience, Global Jet is a leading European provider of executive jet charter and personalized travel services. The private aircraft offers a comprehensive and personalized service, with an unwavering commitment to the industry's highest levels of safety, security, convenience, and comfort. Global Jet manages private and commercial aircraft for international corporations, financial institutions, and high-net-worth families and individuals.
Also Read: Cabin Crew Layover – Maximizing Hotel Layovers as a Flight Attendant
This aircraft has three cabin zones for maximum comfort. Passengers will have more privacy on long-haul flights. Their dedicated and highly-skilled flight attendants ensure the highest level of service, safety, and security of their VIPs. Global Jet is focused on providing high quality service to their passengers and is also looking for skilled candidates for flight attendants. To know more on how to be one of the VIP flight attendants at Global Jet, listed below are the requirements and application process.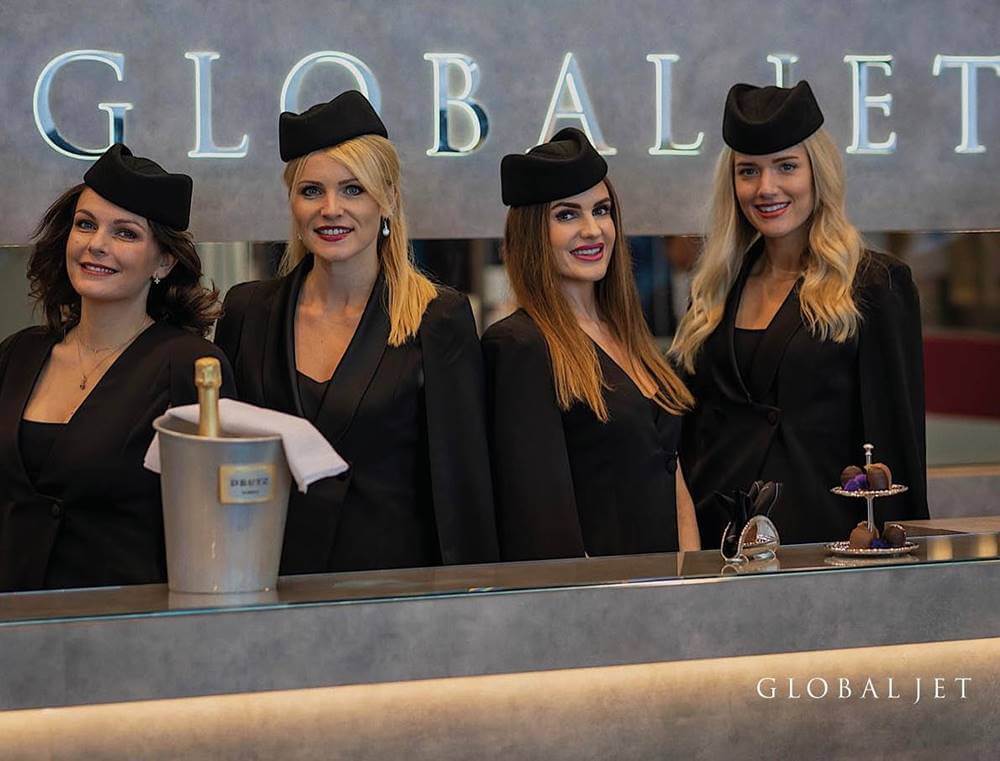 List of Requirements and Qualifications to Become a Global Jet Cabin Crew
In order to provide quality service and attend to the needs of the VIP passengers of Global Jet, the flight attendants must be comprehensive, committed, and skilled enough to cater and perform beyond expectations. Global Jet is constantly looking for new talents to join their flight team.
Global Jet accept candidates who are:
Has a valid passport
Has at least high school education
Computer literate
Should be service and customer oriented
Capable of handling delicate situations
Exemplary communication skills and detail-oriented
Able to handle heavy workload and irate clients
Proficient in spoken and written English
Willingness to work long hours and be flexible in schedule
At least 3 years of experience in a European airline at a CC position in the last 5 years
Valid CCA ORO-Part CC
Home base in Europe close to an international airport
Good sense of confidentiality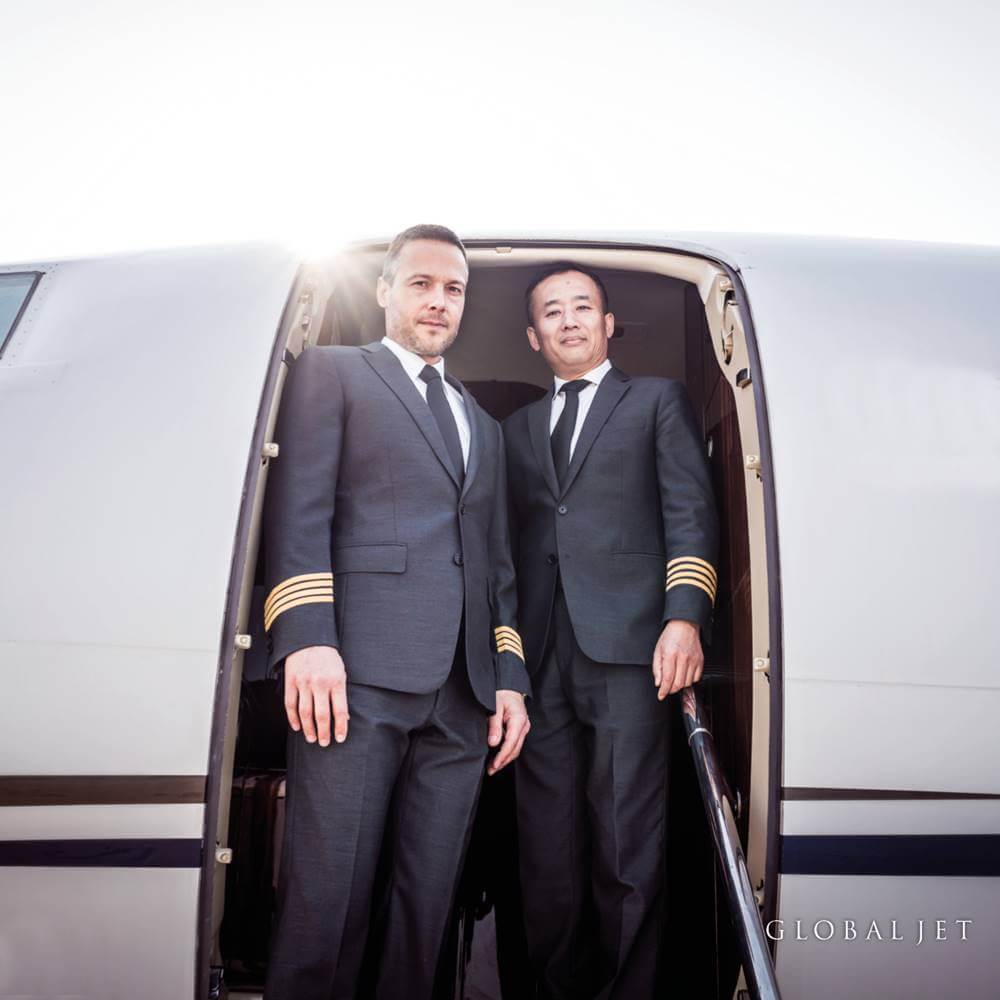 Application Process
Step 1: Prepare the resume, cover letter, and additional documents
Prepare your resume, cover letter, and other additional documents before submitting them on the official website of Global Jet. The private aircraft requires a well-written cover letter, updated resume, and other documents that supports and proves your educational background and personal information
Step 2: Visit the official page of Global Jet
You can visit the official website of Global Jet at https://globaljet.aero/en/vip-flight-attendant to submit the requirements for the position of VIP Flight attendants. You may fill out the blank fields regarding your personal information and proceed to attaching your documents on the said site.
Step 3: Verify your information and click SEND
Make sure that you have double-checked all your inputs before sending your application as it cannot be returned to the previous page. Once you've verified all information, tick the privacy policy acceptance and click SEND. You will receive an initial confirmation of your application on the page.
Step 4: Wait for their team to contact you
You will then receive an email regarding the results of the initial screening. If you passed the screening, you will be scheduled for an onsite interview with their staff. You may respond to their email if you have any queries or to confirm your scheduled appointment.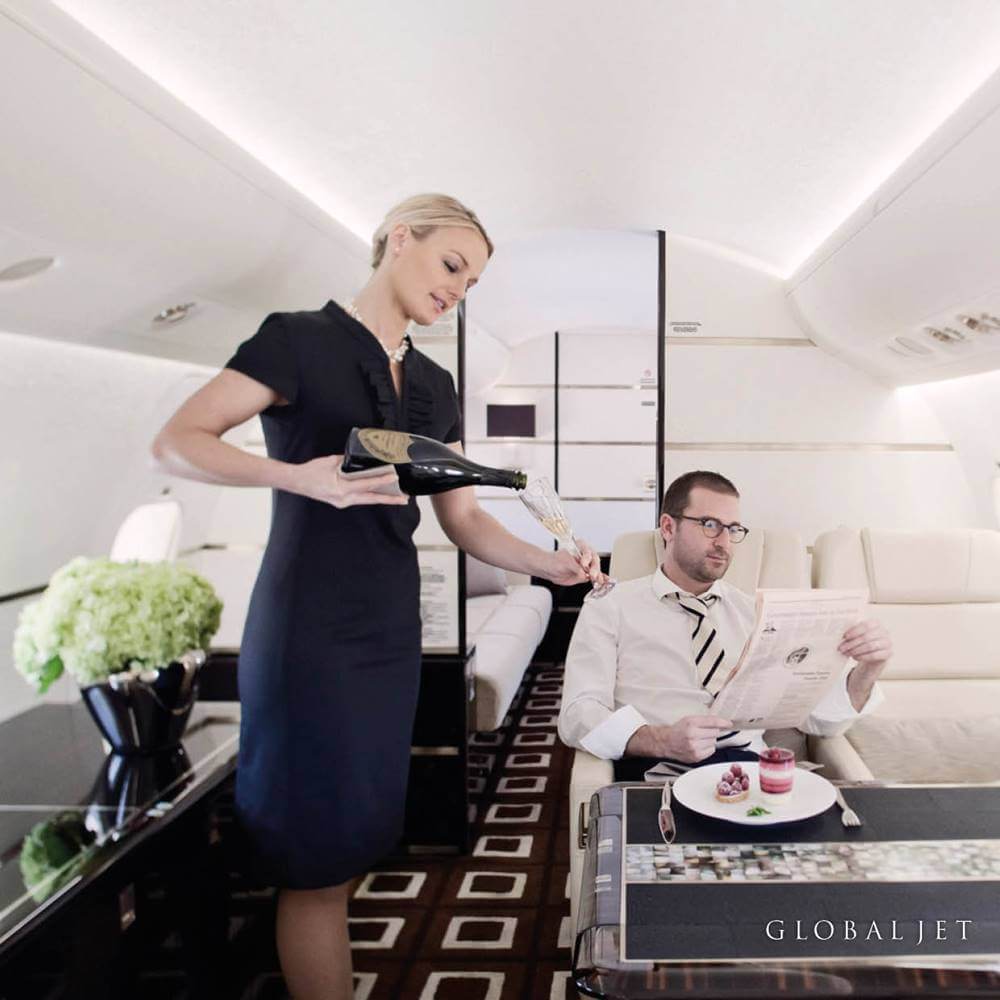 Salary & Benefits
Competitive salary ranging from € 36,081 to €45,938 per year.
Free flights and travel opportunities
Food expenses
Retirement plans
Medical and Health Insurance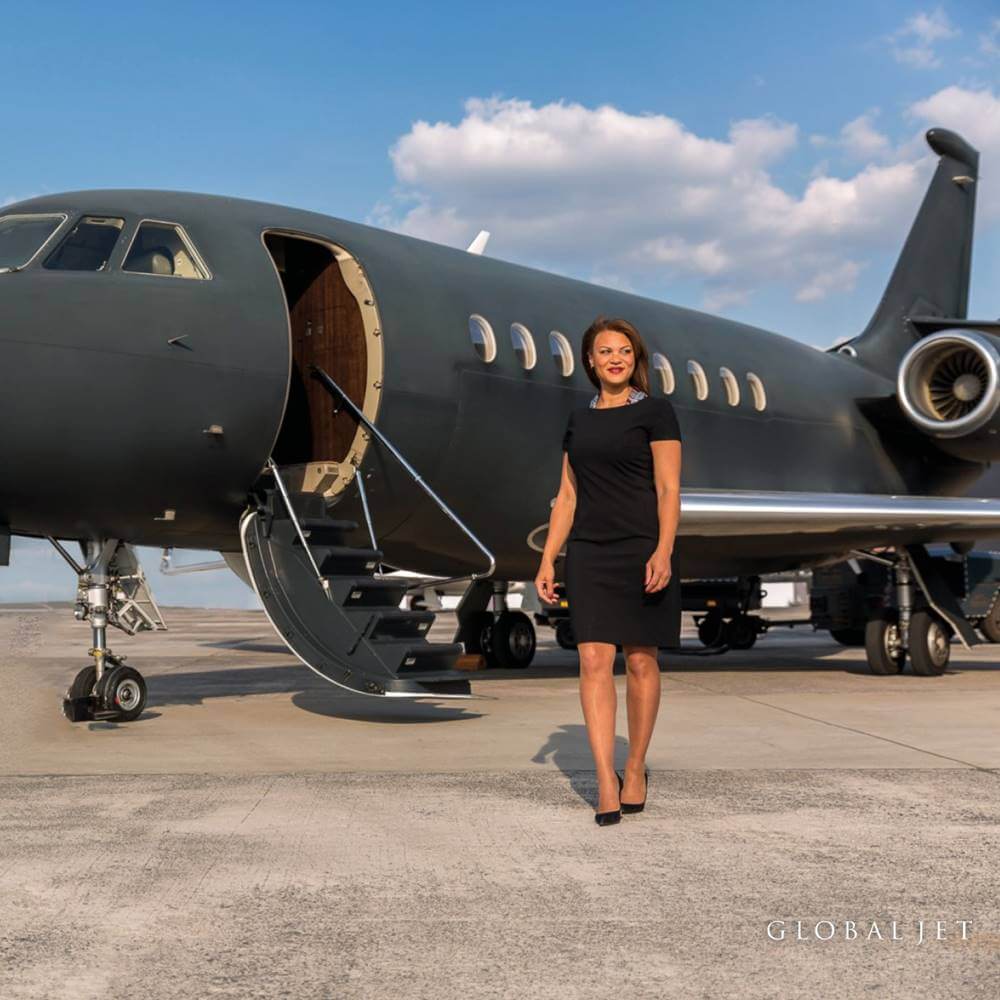 Video: The Bombardier Global of Global Jet
Check out this video to see one of Global Jet's best fleets. A brand new Bombardier Global 7500 from 2021 has joined the Global Jet fleet and is now available for charter.
According to Global Jet, The attention to detail of their flight personnel and commitment to excellence has been recognized for decades in our industry. Their new aircraft can accommodate up to 15 passengers in total comfort. This one-of-a-kind private jet based in Europe provides the industry's longest and fastest flight.
Photos: Global Jet Cabin Crew Uniforms
Check out these pictures of Global Jet crew so you can see what they look like in uniforms:
Frequently Asked Questions
The following are some of the common questions asked about Global Jet:
1. What is a VIP Flight attendant?
VIP Flight attendant, also known as a corporate flight attendant, is a member of the crew on a private jet. They are  highly-trained professional who provides first-class service to very important passengers on board private or chartered flights
2. Does Global Jet accept undergraduate applicants?
Yes, Global Jet's educational requirement for flight attendants is at least a high school diploma. However, if you aim to acquire higher positions in time, a degree of any course would be an advantage.
3. Do I need to take courses/training before joining an airline?
This depends on different airlines. However, for Global Jet, it is important to undergo training courses before deployment since the position serves very important personalities and requires mastery in customer service.
4. What is the work schedule of a flight attendant?
Usually, flight attendants work no more than 20 days a month. But this varies depending on the airline you are working for. Global Jet requires applicants who are willing to work long hours away from home and has flexible schedules since the work schedules depends on the flight schedules as well.
5. Can I work as a flight attendant without any experience?
Global Jet requires applicants to have 3 years of experience in an European Airline at a CC position in the last 5 years. As you are eyeing for a VIP Flight Attendant position, aviation experience is important.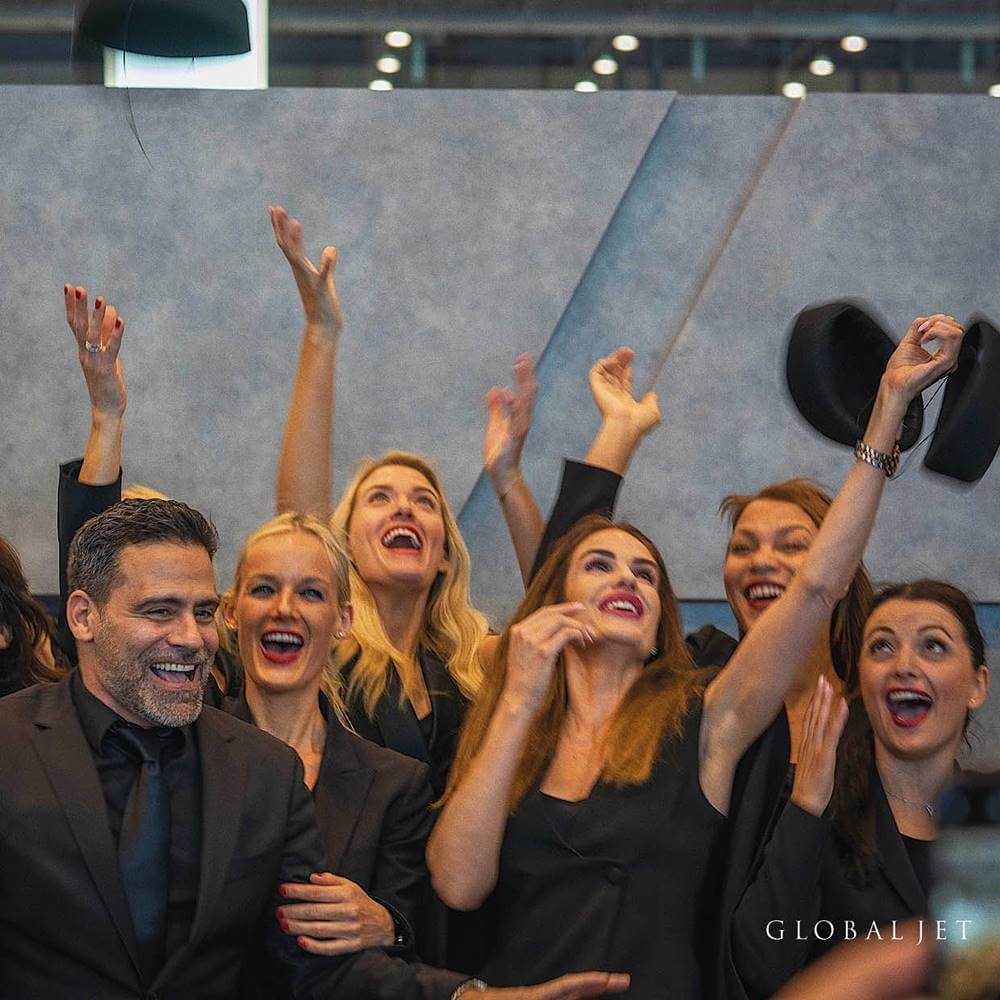 Summary
Global Jet's commitment to continuous improvement has led them to become the leading European provider of executive jet charter and personalized travel services, as well as develop a wide range of services such as Aircraft Management, Aircraft Sales & Acquisitions, Charter Sales, and Completion Project Turnkey. Global Jet offers a comprehensive and individually tailored service, with an unwavering commitment to the industry's highest levels of safety, security, convenience, and comfort. The company was founded in 2000 and now employs over 1000 talented and high-class professionals.
Global Jet acquires talented candidates to become part of their team of VIP Flight attendants that ensure the highest level of service, safety, and comfort for their passengers. The position calls for service-oriented candidates willing to attend to very important personalities anywhere they fly, following the company's protocols. If you want to be part of their team, you may visit their site for the availability of the position and submit your application with your documents.