Are your sights set on applying as a cabin crew for Jetstar Airways? If this is the case, this guide covers everything essential about the application process, including the qualifications, requirements, and step-by-step process of the application.
Jetstar Airways is widely known for its affordable flight fares and great staff service. Since then, Jetstar Airways has been deemed an industry leader across the region of Asia Pacific, bagging several awards throughout the years.
Also Read: Do I Need to Have Perfect Teeth to Become a Cabin Crew?
If you can see yourself working as a flight attendant for this promising company, read on as you get to know some important information about the recruitment process and some tips you may want to keep in mind along the way.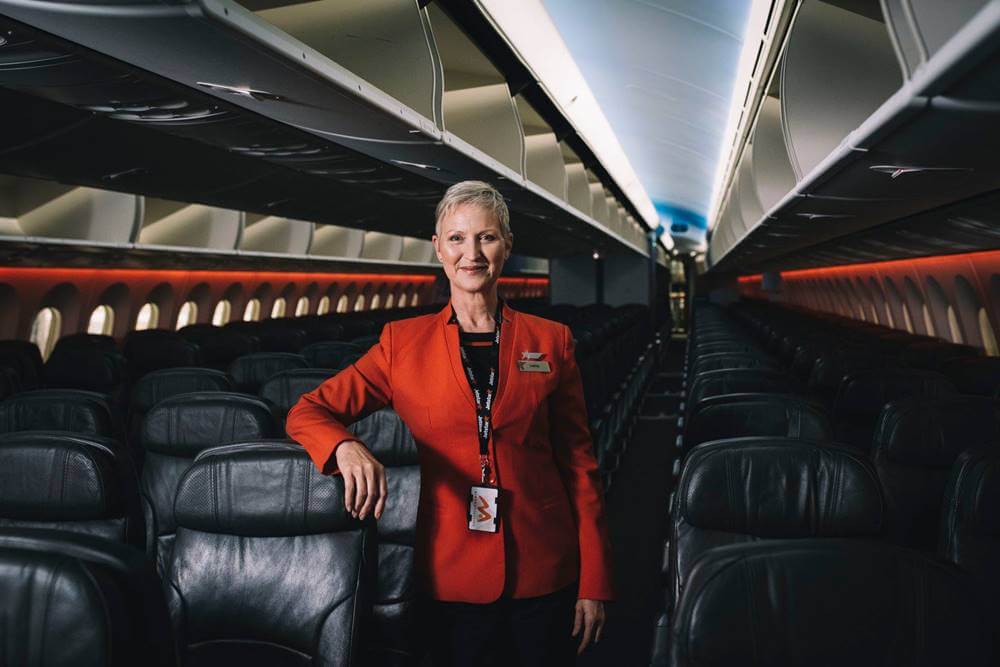 Overview of Jetstar Airways
Jetstar Airways, more commonly operating as Jetstar, is a low-cost Australian airline company that's currently headquartered in Collingwood, Melbourne, Victoria, Australia. It is an entirely owned subsidiary of Qantas, which was initially made as a response to the looming threat of Virgin Blue airline. In fact, Jetstar is part of the two-brand strategy of Qantas, with the Qantas Airways offering premium services and Jetstar geared for the low-cost market.
Jetstar Airways currently runs on an extensive domestic network, including international and regional services from its main headquarters, using a combined fleet of the Boeing 787 and the Airbus A320 family. It also currently carries around 8.5% of passengers traveling out of and in Australia, sending over 5 000 flights to 85 different places across New Zealand, the Pacific, Asia, and Australia.
Jetstar Airways, including its many subsidiaries, have been awarded multiple recognitions due to its excellent service and best value for money services. Some of these awards include the Best Low-Cost Airline from 2011 to 2019, Foreign Airline of the Year, and the AsiaOne People's Choice Award for the Best Budget Airline. It's also considered among the top 10 safest LCCs worldwide, according to airlineratings.com.
The airline takes pride in its continuous efforts to make a positive contribution to the environment through its Starkid program, having already raised $10 million AUD through the years. Passengers who book their flights through Jetstar also take a great step in taking care of the environment as every flight is guaranteed to be carbon neutral.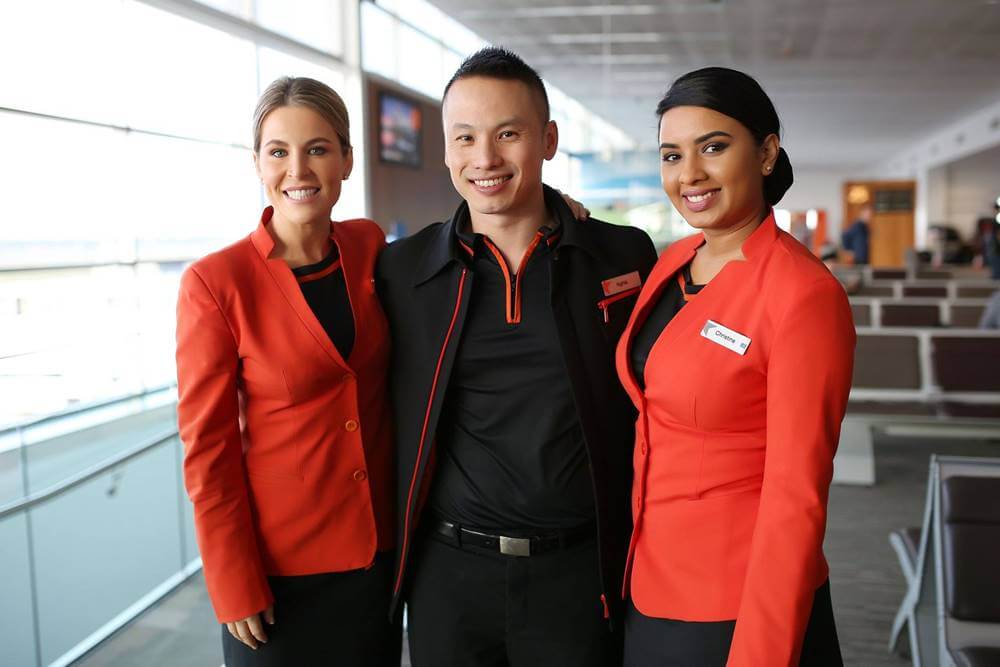 Responsibilities
In the air, cabin crew members represent the face of the airlines as they deal with passengers and the daily events happening during the flight. Being a flight attendant is quite challenging, though it definitely is rewarding at the end of the day. You're tasked with the responsibility of overseeing passengers' safety while providing you with plenty of opportunities to meet other people and travel to different locations at the same time.
As a reputable airline company, Jetstar Airways is constantly on the lookout for passionate people who share the same affinity for customer service. To give you a glimpse of what to expect in the job, here are the responsibilities that being a Jetstar Airways flight attendant entails:
Welcoming passengers as they enter the plane
Showing passengers to their respective seats and offering assistance to people with special needs like the disabled or the elderly
Administering first aid during emergency situations
Demonstrating safety procedures
Handling emergency situations calmly.
Writing in-flight reports
Checking the provision and condition of emergency equipment and information
Serving refreshments and meals
Pursuing sales targets and selling commercial goods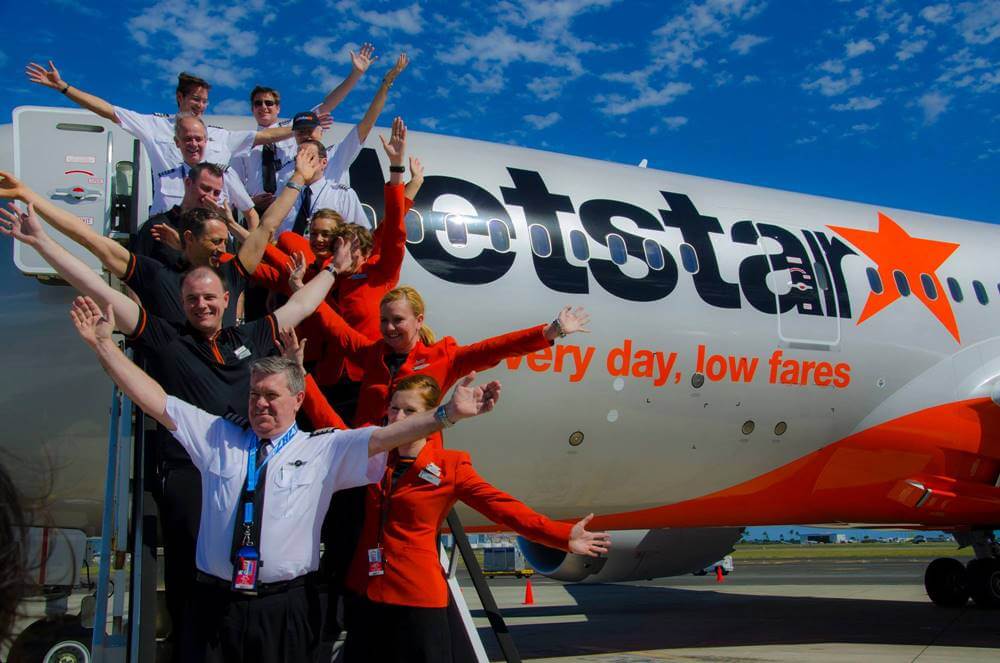 Qualifications
If being a flight attendant is your dream career, then it's important that you know the qualifications you need to meet in order to be considered for the job. As you already know, being a flight attendant comes with serious tasks and responsibilities, which is why Jetstar airways want to make sure that they hire the best and most suitable applicants for the position. Recruiters often base their initial screenings via a list of qualifications like the ones listed below:
Must be at least 158cm tall
Must be at least 18 years old to apply
Should have attained a GCE N or O level with an English credit
Fluent in both written and oral English
Australian or New Zealand citizenship or permanent residenc
must be able to travel internationally with any of the Jetstar networks
previous customer service experience on a face-to-face environment
previous experience in sales will be advantageous
willing to be based in either Melbourne, Auckland, Christchurch
No body piercings or visible tattoos
Ability to work under pressure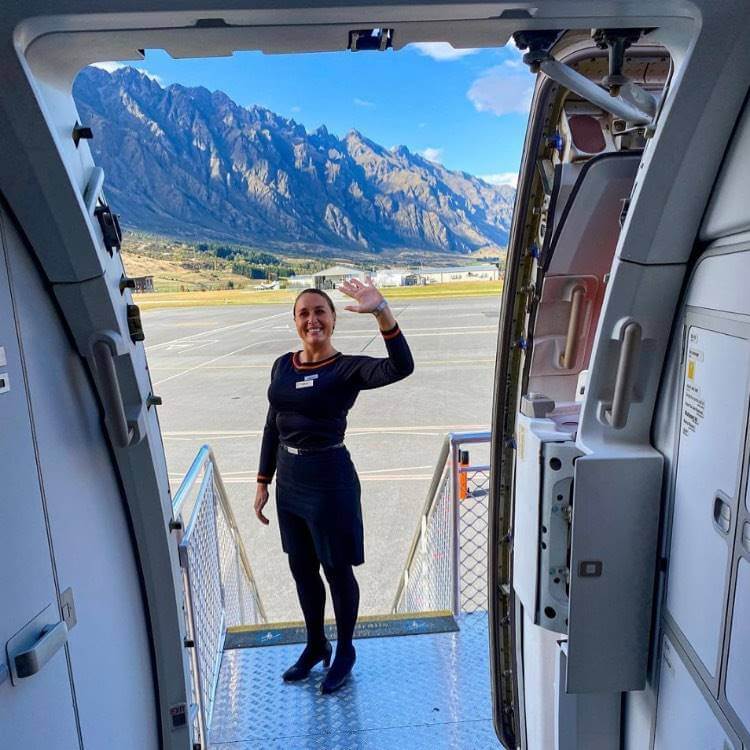 Document Requirements to Prepare
Make sure that you prepare the documents needed for your application, whether on-site or online. Your documents serve as a preliminary gateway for the company to know about your skills and what you can potentially offer as a member of the cabin crew. Try to prepare these documents as promptly as possible so you won't have to experience unnecessary delays or mishaps.
Updated CV/resume
Current valid passport
Must have a first-aid certificate with a 12 months validity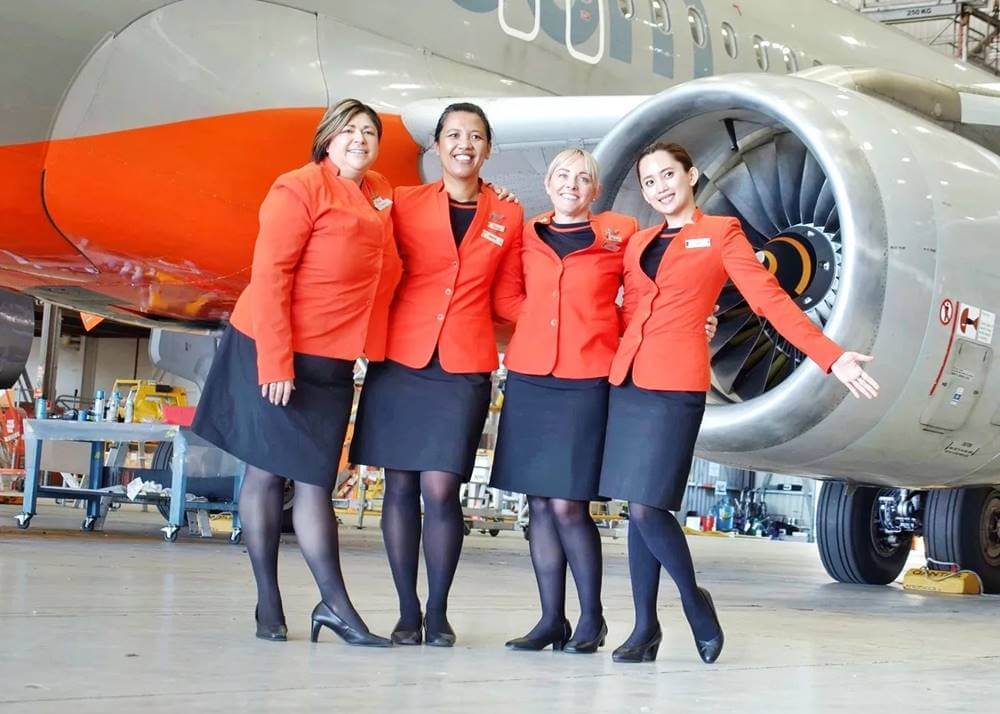 Where to Apply for a Job for Jetstar Airways Online
You can apply for a job for Jetstar airways online by visiting its official Careers page. The page will redirect you to a list of job vacancies you can apply for and how you can proceed with your application as well. It may also help monitoring their social media pages listed at the end of the article so you can stay up to date with the latest announcements regarding the hiring process.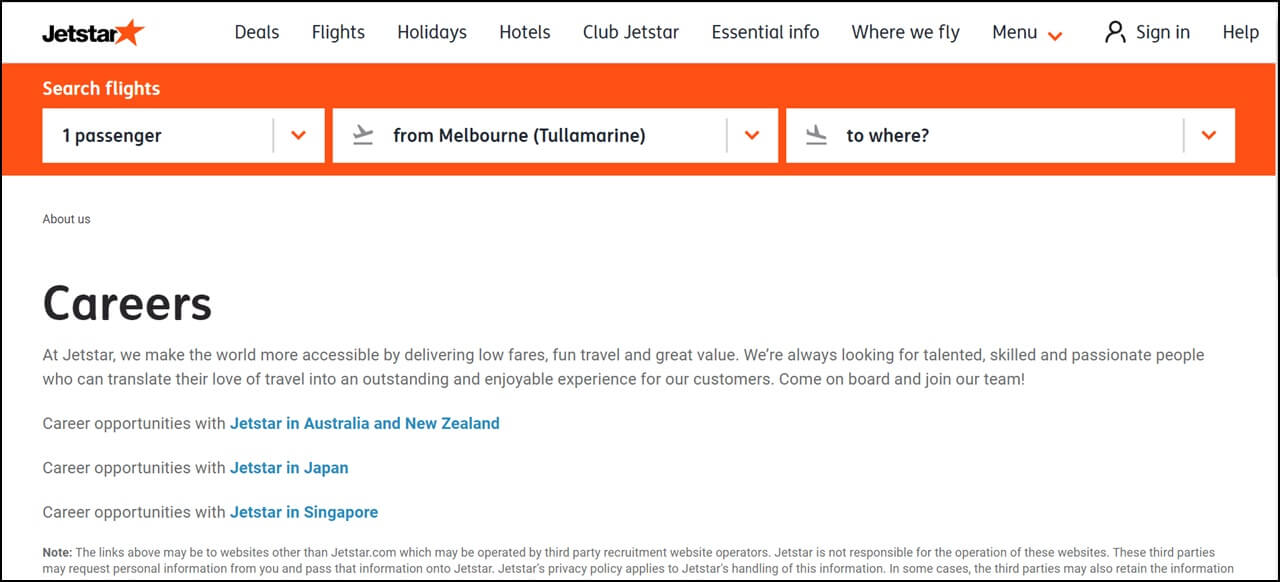 How to Become a Cabin Crew for Jetstar Airways
Below is a step by step guide on how to go about your application process for Jetstar Airways Cabin Crew:
Step 1: Visit Jetstar Airways Career Page and browse for job listings.
You first have to go to the official Careers page of Jetstar airways. Here, you will see a list of job vacancies that you can apply for.
Step 2: Select the job you want to apply for.
From the job vacancies, choose the position that you want to apply for, which in this case, is flight attendant or cabin crew. You will be redirected to a new page that details all the qualifications and responsibilities of the job. Make sure to read each important information carefully before you proceed to the next step.
Step 3: Fill out the application form and submit it.
Once finished, click apply. You will be asked to fill out an application form in this case. Supply what is required alongside the required documents and submit when you're done. Wait for a few days until the company reaches out to you to let you know whether you will proceed to the interview phase.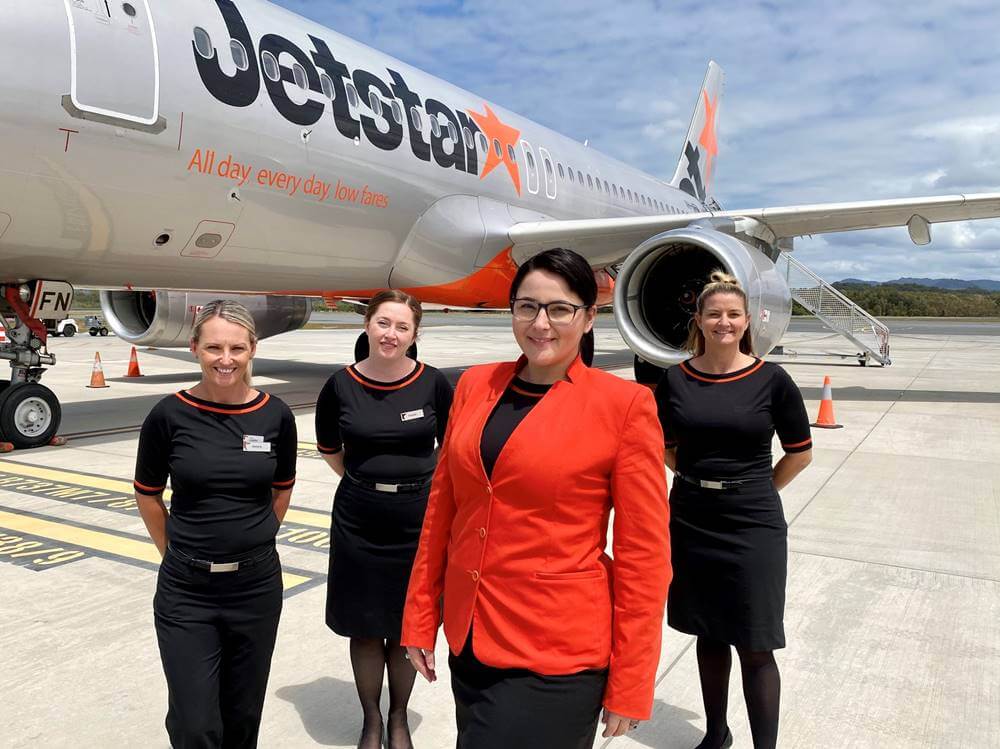 Monthly Salary of a Jetstar Airways Flight Attendant
A full-time flight attendant of Jetstar Airways earns around $650 for their 2nd-month initial training and then $750 for the second month onwards. This salary already includes perks such as heavily discounted fairs, travel insurance, and more.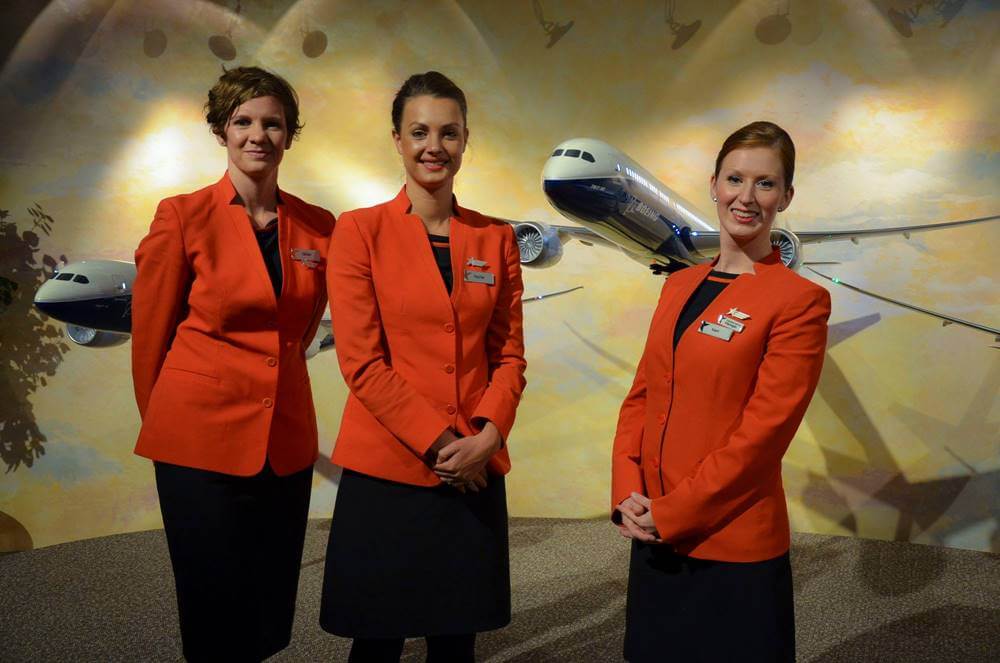 Video: Jetstar Professionals Volume 3 "Cabin Crew" by Jetstar Japan
This video is a short documentary that follows the life of cabin crew members during flights. The video showcases the training that flight attendants go through, which involves swimming and how to best handle emergency situations.
As we can see in the video, cabin crews have to be multi-skilled since they have many responsibilities to take care of. Trainings help build these skills and confidence for flight attendants to efficiently deliver their jobs.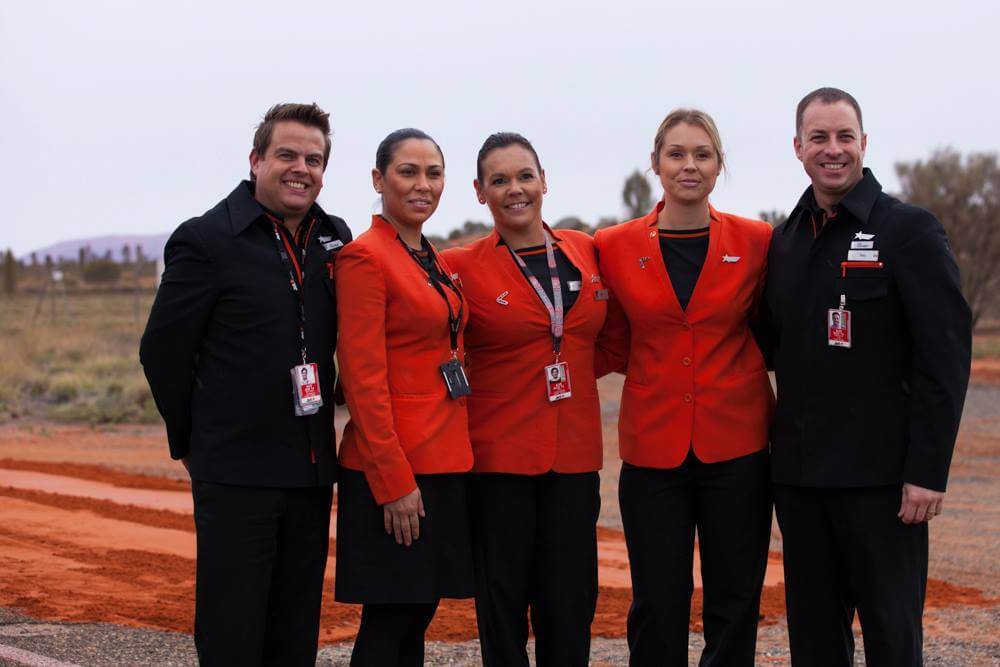 Photos: Jetstar Airways Flight Attendant Photos
Check out these beautiful pictures of Jetstar Airways Flight Attendants in uniform. If you wish to picture yourself being a part of this company, check out these photos to give you an idea about working for this airline:
Frequently Asked Questions
Now here are the frequently asked questions about Jetstar Airways and the application process for the company's flight attendants:
1. What is Jetstar's hiring process?
You can apply for Jetstar online by submitting a duly-accomplished application form on their site. Afterward, you will be contacted for an interview should you successfully pass the initial screening.
2. How much are flight attendants paid on Jetstar Airways?
Jetstar Airways flight attendants earn $650 in their first month and $750 in their second month onwards, inclusive of certain perks like travel insurance and heavy discounts.
3. Who owns Jetstar Airways?
Jetstar Airway is a subsidiary entirely owned by the Qantas group.
4. What is the minimum age for application?
You should at least be 18 years old to apply as a flight attendant.
5. Where is Jetstar Airways' main headquarters located?
Jetstar Airways' main headquarters is located at Collingwood, Melbourne, Victoria, Australia.
6. What do I need to do as a cabin crew?
You are responsible for dealing with passengers and making sure they are safe and comfortable during their flight. You're also tasked with serving meals and refreshments, writing reports, checking equipment, and assisting passengers' concerns or questions.
7. Do we need to follow grooming protocol?
Yes. Jetstar Airways has aa specific set of grooming protocols. For instance, visible tattoos and piercings aren't allowed.
8. Is there a height requirement?
You must at least be 158cm tall to apply for the position.
9. Is work experience necessary before applying?
Work experience isn't necessarily required; however, this is an evident leverage in the application.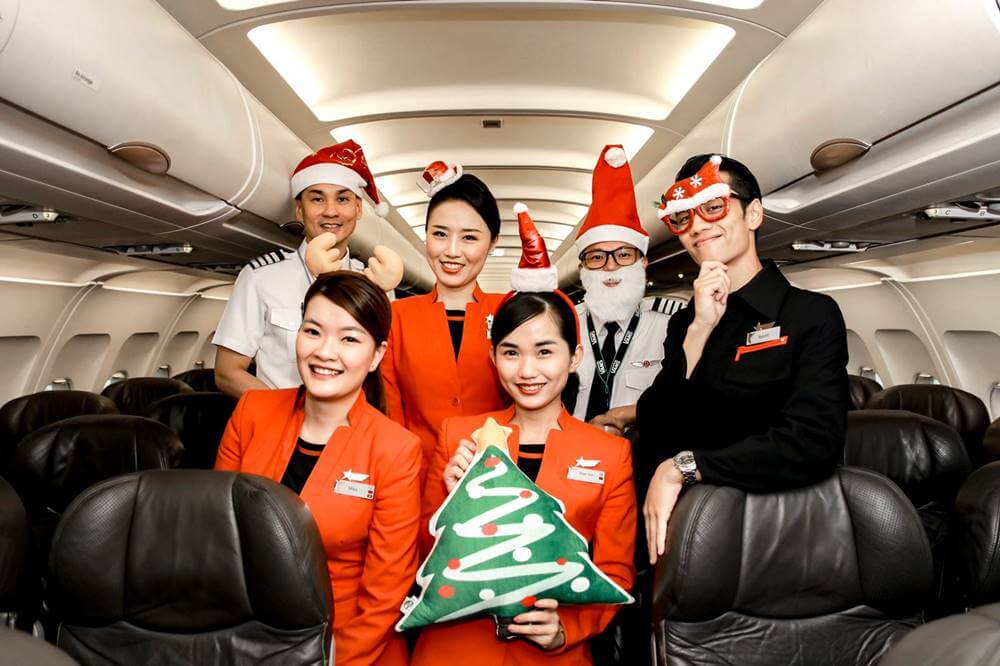 Summary
As a Jetstar Airways flight attendant, you have to juggle plenty of responsibilities on your shoulders. But while this can be tough and challenging, the job itself merits enough benefits, such as the luxury of traveling and meeting new people. If you think you're cut out for this kind of job, make sure to keep this guide in mind as you pursue your dream career. This will help increase your chances of getting hired and securing a spot as a cabin crew of Jetstar Airways.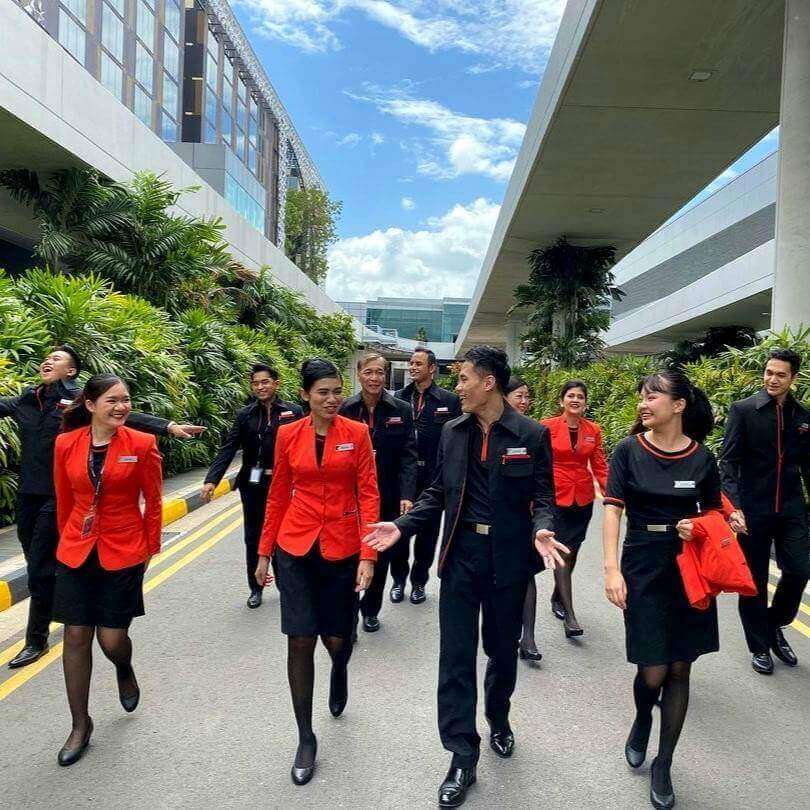 Contact Information
JETSTAR AIRWAYS
Address (of main headquarters): Collingwood, Melbourne, Victoria, Australia
Telephone Number: 1800 1 611 0280
Website: https://www.jetstar.com/
Facebook: https://www.facebook.com/JetstarAsiaAirways/ 
Instagram: https://www.instagram.com/jetstarairways/?hl=en
Twitter: https://twitter.com/jetstarairways