Philippine Airlines (PAL) is the flag carrier of the Philippines and is the first and oldest commercial airline in Asia. You can go through this article guide if you wish to learn how to apply as a flight attendant for this company. We walk you through the requirements, qualifications, step by step process, and other details about the training and monthly salary as a PAL cabin crew.
Also Read: How to Apply Cebu Pacific Cabin Crew Hiring
This job opportunity is a great way for Filipinos who want to become flight attendants to be a part of this airline company as it opens to more domestic and international routes. To become a part of the cabin crew family at Philippine Airlines, one must be able to handle pressure and endure standing long hours without losing their perky and happy personality.
Someone who exudes warmth and confidence in dealing with difficult situations is what PAL is looking for. If you think you possess these skills and qualifications, send in your applications to be a part of PAL. Attractive benefits and privileges await those who will be considered as cabin crew.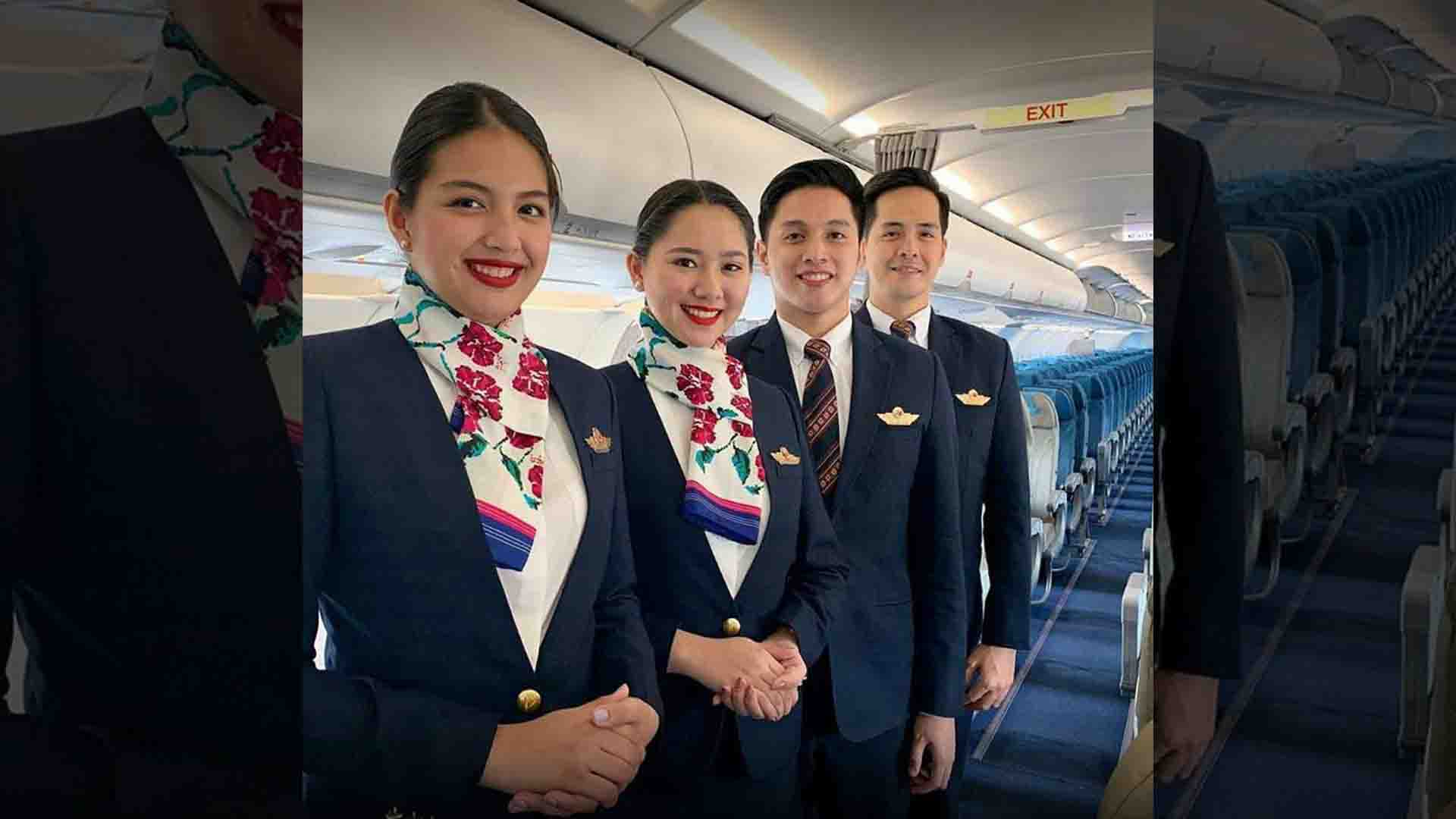 There's nothing more freeing than having the opportunity to fly anywhere in the world without spending a dime, and it's even better when you actually get paid to travel.
With that said, it sounds like working as a cabin crew would be equivalent to living the life.
Anyone would want to try this out for themselves at least once in their lives, and I'm here to guide you through the process of becoming a flight attendant for the prestigious Philippine Airlines.
Philippine Airlines – A Background
If you grew up in the Philippines, you've probably heard of Lucio Tan and his empire, of which Philippine Airlines is a part. For the rest of the world, Philippine Airlines (PAL) is like the country's Emirates of the Middle East, or UK's British Airways, and the Delta Air Lines of the US.
It is the oldest airline in Asia and one that still operates under its original name. PAL houses 61 aircraft in its current fleet, with 43 destinations worldwide, and is home to more than 6,000 employees.
Like any other company, they also offer benefits to their employees, only in this case it comes in the form of travel benefits, like free miles, and discounts on flights for you and your family.
What are my Responsibilities as a Philippine Airlines Flight Attendant?
As a flight attendant of PAL, your responsibilities are as follows:
Greeting your passengers and ensuring their comfort during the flight, as an ambassador of the brand
Serving food and drinks, and when the passenger asks for it, especially in Business and First Class
Conducting emergency and safety checks before each flight
Assisting passengers with their baggage, if necessary, or in finding their seats
Adhering to the rules and regulations as evidenced in the cabin crew manual
Being able to perform under pressure in a calm yet decisive manner
Anticipating the needs of each passenger, especially those that need special care (PWD, elderly, and children)
Carrying yourself gracefully in the face of failures and mishaps
Adhering to a standard that ensures the quality of the services you offer
Qualifications to become a Philippine Airlines Cabin Crew
Now that we've brushed up on the responsibilities that would be expected of you, here are the qualifications that PAL requires of every applicant who aspires to be one of their Cabin Crew members:
Filipino Citizenship
A height requirement of at least 5'3″ for female, and at least 5'6″ for the male
20/20 eyesight and a clear, unblemished complexion
Graduate of any Bachelor's Degree
Fluent in both English and Filipino
At least 18 years old (there's no maximum age limit here!)
Document Requirements to Prepare
If you meet all the qualifications, congratulations! Before applying as a cabin crew for Philippine Airlines, check out this link Philippine Airlines Cabin Crew Application Requirements to know the requirements you will need in order to send in your online applications. Here are the things you need to prepare for your application:
Updated Resume
TOR or a copy of your Diploma
A 2×2 ID photo
A full body photo (3R) of yourself in your best corporate attire
A valid passport (if you want to apply for international cabin crew positions)
Also, make sure to indicate your government subsidy accounts on your resume, if you have them. Things like your SSS, PhilHealth, Pag-Ibig, and TIN numbers.
Where can I apply for a Philippine Airlines Cabin Crew post online?
Now that you're all set, there are just a few more steps to take to make your cabin crew dream a reality.
You can find a link to the careers page of the Philippine Airlines website https://www.philippineairlines.com/en/aboutus/contactus/careers.
There are currently no openings as of this time, but that's always subject to change, so be sure to check the page regularly for updates.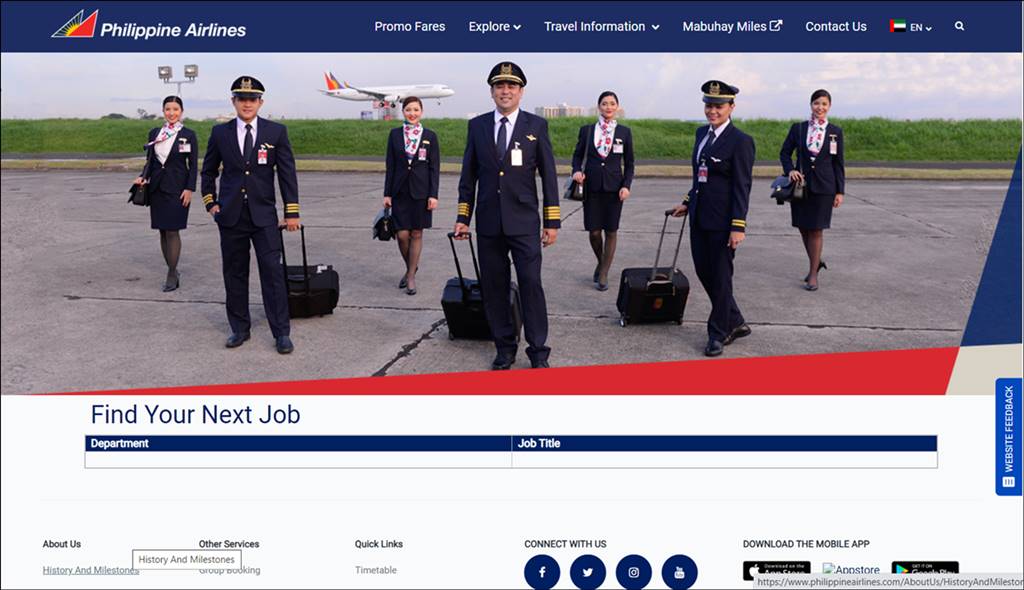 Here is an example of the recruitment page and job description for the Cabin Crew title for PAL airlines. Please visit this page for details on the next recruitment exercise.
Job Title: Cabin Crew
Division: Inflight Services Department
Requirements
Filipino Citizen
Minimum Age: 18 Years Old
College Degree Holder
Can Speak English & Filipino
Female Applicants At Least 5'3"
Male Applicants At Least 5'6"
APPLY HERE
Step by Step Guide: How to Become a Cabin Crew for Philippine Airlines
In order to look for a job online as a cabin crew for PAL, you can visit the Careers Page of the airline company through their website. Please follow the rest of the steps below:
Step 1: Go to the careers page of the PAL website. Check the openings, and click on one that says "Cabin Crew."
Step 2: You'll be redirected to another page that indicates where you would be stationed as well as the job requirements for this post. Click the "Apply Now" button. It will give you a pop-up asking you to type in your email address as well as an updated copy of your resume. Make sure that all your contact points are active, and proceed to the next step.
Step 3: Wait for a response. One of their talent acquisition officers will send you a schedule for your screening (where they'll ensure you fit the qualifications for the height and eyesight requirements) and your interview (where they'll test you to see if you have the capacity to smile amid the pains and pressures of being a flight attendant).
Step 4: Typically, you'd be asked to go to the venue (although with the current state of the world, the application process might vary, so check and confirm the process with their HR representative). Bring the requirements we listed earlier, and be sure to look your best, wearing the appropriate corporate attire.
For women, the business formal attire usually consists of a collared top, with or without sleeves, and a skirt that reaches below the knees. You can opt for midi, tea, and even maxi skirts if you wish, and especially if you have the long legs (and the height) for it.
For men, it would be a polo shirt with trousers (dress pants).
Step 5: Here's where the fun begins. Remember the requirements we talked about earlier? During the screening process, they will check if you have the height needed for the job, and if your BMI is adequate, and if your eyesight is a clear as a still lake in the dawn. Usually, for the height exam, you'll be asked to walk barefoot and measure yourself against a wall, and you'll also be asked to measure your reach.
Step 6: If you manage to pass the screening, you'll be ushered into the interview proper. It's called an interview, but it might as well be an 'audition' since you'll be watched and judged by a panel who will decide whether or not you have what it takes to be a cabin crew.
Here, you'll be interviewed with the initial group that passed the screening alongside you, and they'll be testing your charisma, as well as the way that you carry yourself. After all, you'll be the face of Philippine Airlines, the first point of contact for its customers, and you must represent the brand and your company accordingly. Then, it will proceed in a similar way to a typical interview where you tell the interviewer about yourself. You have to remember, this is like an audition, and like in any audition you have to make yourself memorable and impressionable to make yourself stand out. After all, they'll only hire the best.
And the best ones they choose will get an executive interview with the panel before going to the next process.
Step 7: You may be asked to participate in further assessment exams, so keep an eye out for that. Like in a typical interview, there would usually be an exam that tests your ability to do the job required of you. You might be asked to answer questionnaires about mock situations you'll encounter in the job proper, as well as some preliminary tests like IQ exams and the like.
Step 8: If you pass, you'll be ushered into the final interview, which is where you'll be face to face with the operations management – and you may even have to be interviewed by one of the executives in the company itself (isn't that neat?)!
After that, you're well on your way to becoming a cabin crew. You'd typically undergo some type of training lasting a few months, like a probationary employee, before you're considered to be a full-time cabin crew member.
How to Prepare for the PAL Flight Attendant Training (Video)
Once you have passed all the interview and screening stages for the job, you will then be assigned a day and schedule for your flight attendant training in PAL. You will also be required to undergo a medical exam as well as submit your documents. Here's a video guide below on the PAL training process:
According to the vlogger who had undergone the flight attendant training:
A 90% score is required for a passing grade
You'll be given exams every single day
You'll be given two thick manuals that you'll have to memorize and understand, branding every word into your hearts and minds
The majority of the exams you'd be taking will be filled with enumerations, to test if you've taken every bit of learning to heart, and to see if you know them as well as the back of your hand.
Just because you've reached the training doesn't mean you're safe – you can still be kicked out of the running. You only have a few "lifelines" throughout your training, and when you've maxed them out, you're out.
You also have to prepare for the financial costs of the training proper, as you might only receive a stipend and it might not be enough for your needs. Take note though, that the vlogger mentioned that it depends on the airlines, so if this could be an issue for you, be sure to ask about it so that you can prepare accordingly.
During the practical exams, you'll have emergency drills, and where you'll learn the commands that you would use in case of emergencies. They vary depending on the situation, so you'll have to understand every single one.
Tips about PAL Crew Training
As for the advice, the vlogger also shared helpful tips about the PAL training process:
Have a one-track mind. Given that the training will only last for eight weeks, if your heart is really on becoming a flight attendant, give it your all, and let your best shine by focusing on your goal rather than letting yourself be distracted by other things.
Figure out your own learning style, and apply it to the learning materials handed to you and during the lectures. The vlogger offered an example of her learning process and her methods in letting the lecture seep into her mind since according to her, each lecture you're given will be the topic of your exam the next day.
Take advantage of the time you're given to rest and sleep, as during the training proper you might not have enough time to relax, and having a well-rested state at the beginning will help you have a better foundation for learning.
Monthly Salary and Benefits a Philippine Airlines Flight Attendant Earns
According to the DOLE website, the typical monthly salary for flight attendants ranges from P18,000 – P26,000 per month (domestic flights) and may even go up to P36,000 to P54,000 per month for those highly-trained and experienced (and most likely those who would be trained as international cabin crew members). This is just the salary. Flight attendants also get allowances and you may expect about an estimated PHP 89,600 as your monthly salary.
Here's a video shared by a flight attendant vlogger where he shares detailed information about what comprises the salary and benefits. Watch his video below:
https://www.youtube.com/watch?v=qUtCH1GxCks
Based on the information, you can estimate about PHP 89,600 per month (just an approximate because there's no fixed amount every month).
Factors that affect PAL Crew Salary
The flight attendant salary in Philippine Airlines would depend on the number of hours you worked for the month, plus the allowances you get on your domestic and international flights. The factors include the following
Basic Salary
Transportation Allowance
Layover Allowance (Per Diem)
Flying Hours
Other Miscellaneous Allowances (Food, Uniform, etc.)
You can add the above factors which will comprise your monthly salary in Philippine Airlines.
Sample Computation Salary
To give you an idea here's an example computation of what to expect during your monthly payslip:
Basic Pay – PHP 18,000
Transportation Allowance – PHP 10,000
Layover Allowances – PHP 34,000
Flying Hours – PHP 27,600
TOTAL ESTIMATE – PHP 89,600
Again, based on the info given above, the estimated salary is PHP 89,600 per month
Benefits of PAL Flight Attendants
According to a report shared on Philippine Star, a PAL spokesperson shared details on the salary and benefits of flight attendants. PAL spokesperson Cielo Villaluna shared this breakdown of salary and benefits to the officers of the Flight Attendants and Stewards Association of the Philippines (FASAP):
Per diem
– when staying overnight at an international destination ($45-$70)
– when on a technical stop ($100)
– for every regional turnaround flight ($20)
– for every domestic flight (P185)
Additional Pay for every hour in excess of their tour of duty ($50 + $20 for international flights, P1,250 per hour for domestic)
First-Class hotel accommodation at domestic and international stations
Transportation allowance (or free pick-up from/to residence)
Free meals in flight and on ground
Crew shuttle to/from airport
Thermal clothing allowance (twice a year)
Shoe allowance – P1,200 for male, P800 for female (twice a year)
Uniform allowance – from P11,022 to P16,376 (every 18 months)
Suitcase – costs from P1,563 to P3,647 (replaced every 2 years)
Complete medical and dental coverage for cabin crew and their qualified dependents
13th & 14th-month pay
Unused days off converted to cash
Unused sick leave converted to cash
Perfect attendance award – equivalent to one month pay + per diem
Retirement benefits – 1.5 months for every year of service
Video: Experience the Heart of Every Filipino with Philippine Airlines
FlyPAL released a video ad about what it's like when you fly with Philippine Airlines. You can experience the heart of every Filipino. Check out the clip below to give a glimpse of PAL cabin crew message:
Photos of Philippine Airlines Flight Attendants
Check out these cool photos of Philippine Airlines flight attendants so you can see what their uniform is like.
Source: https://www.philippineairlines.com/en/aboutus/contactus/careers/career-list
Frequently Asked Questions
Here are some common questions and answers you may have if you want to know more information about applying as a cabin crew for PAL:
1. Is there a height requirement for being a flight attendant?
As mentioned above, PAL has a height requirement of at least 5'3" for female applicants and at least 5'6" for male applicants.
2. Why is the height requirement necessary?
The reason for this is because you will be assisting passengers with their luggage, and in case of emergencies, the equipment you'll need to retrieve requires that you meet this requirement for the safety of everyone aboard. Usually, the height varies depending on the size of the planes as well, so for bigger aircraft, they have a different set of requirements.
3. Do I have to be a college graduate to be a flight attendant?
For PAL, being a Bachelor's Degree Holder is a requirement, but it's not always the case for other airlines.
4. Do they accept married applicants?
While some airlines are reluctant to hire married employees, PAL fortunately doesn't have this issue. So even if you're married, you're welcome to apply and share the benefits you'll get from the job with your family.
5. Can I still apply even when I'm over 30 years old?
There used to be a requirement preventing people over the age of 27 to apply as a cabin crew member for PAL, but as of 2018, President Duterte has signed the Anti-Age Discrimination in Employment Act which has rendered this rule null and void. So, yes! You can still apply as a cabin crew member.
6. Should I take swimming lessons beforehand?
Swimming lessons are optional, though recommended. It will definitely help you and give you an ace up your sleeve during the training and the screening process, but it's not necessary to learn it beforehand.
7. Where can I apply for a flight attendant job post?
Click the link here to be redirected to the PAL careers page, where you can check their current openings.
8. Do flight attendants have big salaries?
It depends on whether or not you're just starting out (entry-level) and where you'll be assigned (domestic or foreign flights). Usually the more experience you have the greater the pay, but most airlines, especially international airlines offer lucrative salaries if you get hired.
9. Do I need to learn another language to become eligible for international flights?
No, that won't be necessary, but it will certainly be an advantage if you're fluent in another language. But proficiency in English and Filipino is enough for PAL.
10. Can I get free tickets to flights during my days off?
Of course, this is certainly possible. There are employee discounts that range from 50-100% so if you plan it right, you can snag a free flight for yourself, and even for your family.
Summary
After everything you've learned about the application process and what it's like to be a cabin crew member, don't you feel like, of all the jobs available in the market, this one seems like a dream come true?
I hope you find this guide helpful, and I wish you luck on your application, and may you land your ticket to free travel for as long as it can last, and may you reach faraway destinations others could only dream of.
Contact Information
Philippine Airlines
Head Office Address: PNB Financial Center, Pres. Diosdado P. Macapagal Ave., CCP Complex, 1307, Pasay City, Philippines
Telephone Numbers: Manila, Philippines – (+632) 8855-8888
7:00AM to 9:00PM (PH Time)
USA/Canada – 1-800-435-9725 operates 24/7
Website: https://www.philippineairlines.com
Facebook: https://www.facebook.com/PhilippineAirlines/
Instagram: https://www.instagram.com/flypal/
Twitter: https://twitter.com/flypal