Reaching your cabin crew dreams has never been easier with this article. Here, we will be discussing everything related to SalamAir's cabin crew. We're going to be discussing all the important parts such as qualifications, requirements, salary, and so much more. With this, you'll be able to get all the necessary information that would guide you in applying for SalamAir's cabin crew.
Also Read: London Layover Guide: Best Things to Do in 24 Hours
Being a cabin crew member is a big dream for those who want to fly in the future. To become one, you have to jumpstart your career by looking for the best company to support your career goals. Understandably, there are several airlines where you can apply, but doing your research on the company, as well as the application process will help you find the suitable company for you. Here's what we have for SalamAir and how you can easily apply.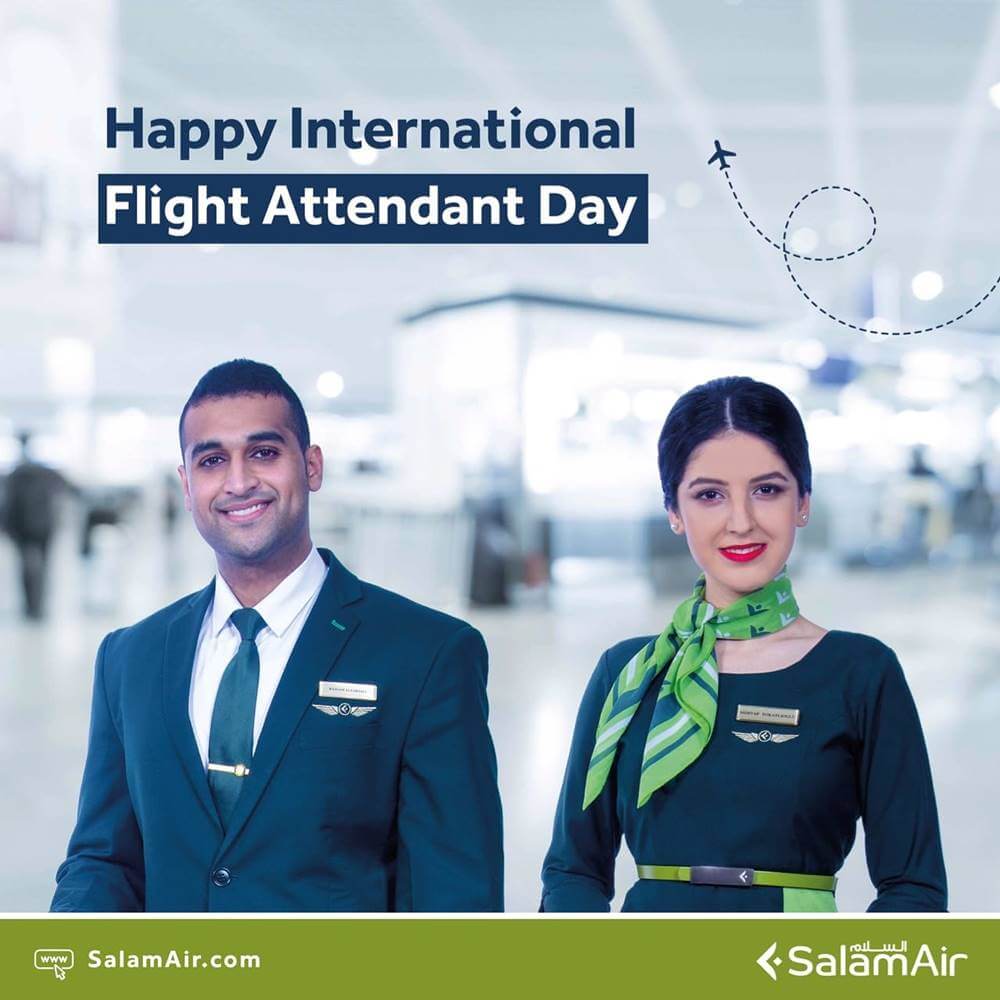 Overview of SalamAir
Muscat National Development (MND), as well as the Investment Company (ASAAS), which secured a governmental contract in January 2016, owns Salam Air. ASAAS was created in 2014 as a collaboration among the State General Reserve Fund, several pension funds, and Muscat Municipality. In 2015, Oman's Public Authority for Civil Aviation, also known as PACA, requested proposals for a low-cost commercial airline operator.
This aircraft company runs three Airbus A320-200s chartered from the LATAM Group of South America. The first-ever aircraft landed in Muscat on November 18, 2016, to commemorate the country's National Day. SalamAir began operations in the Omani cities of Muscat and Salalah on January 30, 2017. Its first national service would be last February 28, 20217, when it flew to the Muscat-Dubai route.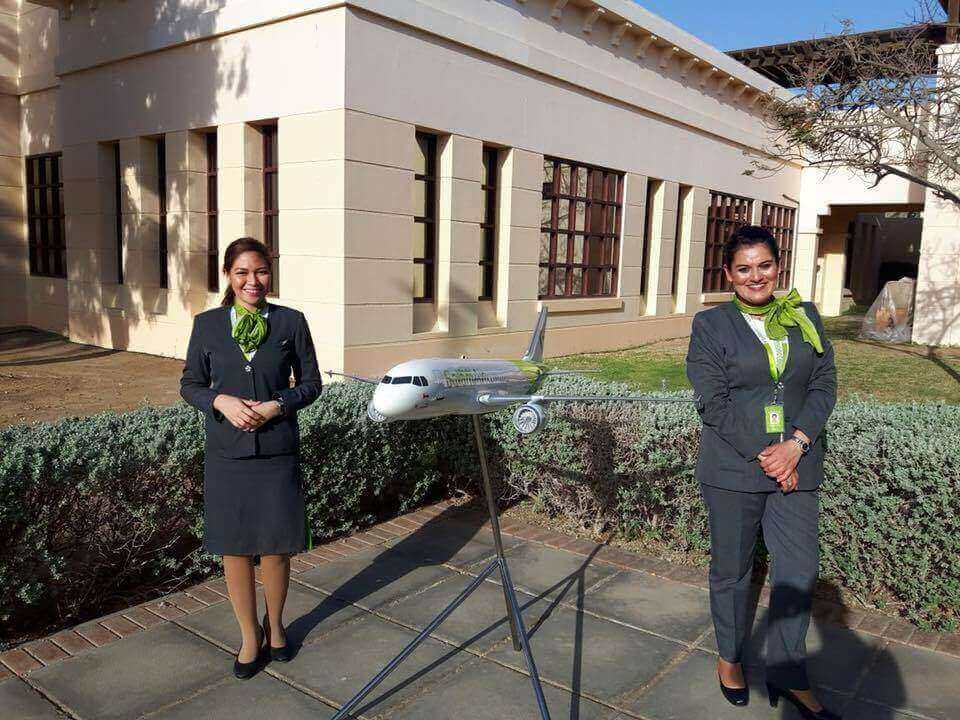 Responsibilities
If you're in this article, chances are you're already informed about the responsibilities of a flight attendant. The duties may even be the reason you want to become one. Still, it doesn't hurt to have a few more extra pieces of information in your pocket. The responsibilities of a SalamAir flight attendant aren't light. Thus, before going into it, it's important that you fully understand what you're going to be doing while there.
You'll be in charge of passenger information on safety and emergency protocols
You have to guarantee the safety of passengers at all times during the flight
You must fulfill all safety and ongoing operations duties given by the senior team
Required to learn how to first aid
You must offer guests on board with an efficient and safe in-flight service
Guarantee cabin and passenger restroom cleanliness
In charge of catering orders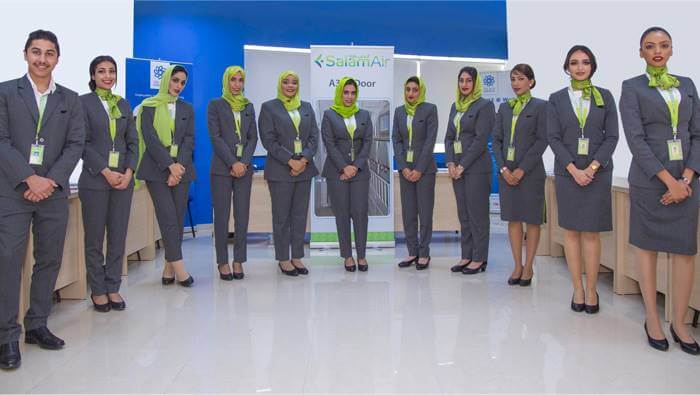 Qualifications
If you have no idea what the company is looking for, then this is the right section for you to browse. Here, we'll be talking about the qualifications to become a SalamAir cabin crew. This way, you'll be sure that you're more than qualified before attempting to submit your application. Ensure that you check all of the boxes, as this would be one of the first things they'll be looking at.
Must be 18-35 years old for national candidates
Expat applicants must be 23-31 years old
Weight must be proportionate to height
You have to be fluent in English, but knowing other languages is considered as a plus
A minimum height of 157 cm is required
The capability to pass a physical assessment and maintain good health.
Must have a good swimming ability without assistance.
The capability to pass a medical evaluation and maintain good health.
At the SalamAir cabin staff interview, no visible tattoos or scars are permitted.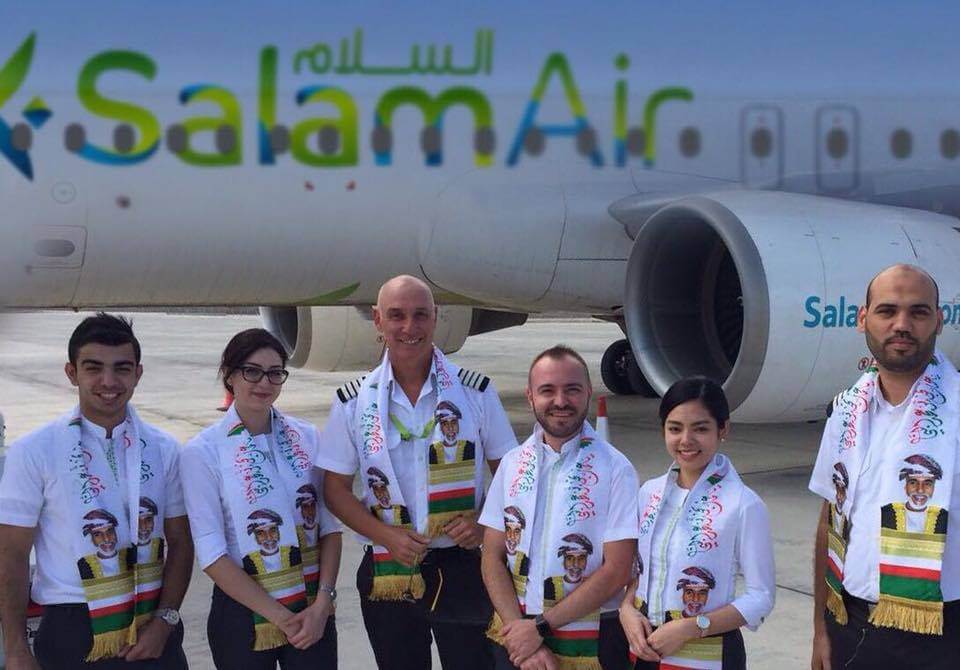 Document Requirements to Prepare
If you think you're ready to move on to the next level and have done the mental checking of qualifications, then you can start drafting the documents that you'll be needing. You have to ensure that the information stated is accurate when doing so. Failure to do so can lead to delays in your application or even rejection. Make sure to keep this reminder.
Resume
Updated CV
Valid passport
6-passport size photographs with blue background
Full-body color photograph with formal attire or smart casual without a headscarf
Birth certificate
Higher secondary certificate
Where to Apply for a Job for SalamAir Online
If you want to know more about job positions, updates, and the like, you can always visit their website. Getting all the information that you can from them could help your chances of being informed and staying one step ahead of the competition. There, you'll be able to get daily updates regarding changes, so be sure to visit their careers website from time to time.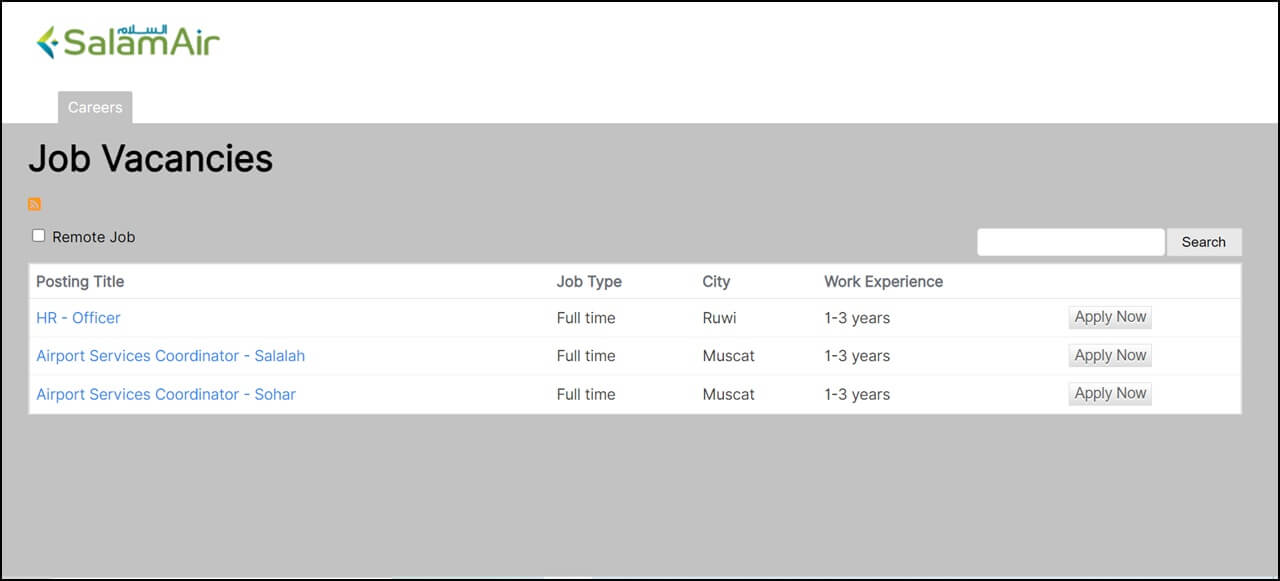 The website is easy to navigate and will take you through the process of creating an account and submitting your resume.
How to Become a Cabin Crew for SalamAir
Below are the simple easy to follow steps to become a SalamAir Cabin Crew.
Step 1: Prepare your documents
The first thing that you'll have to do would be to prepare the documents. Make sure that you have met all the requirements and are able to supply the hiring committee with complete and accurate information.
Step 2: Email your application form
Once done with the files, you can start emailing your application form. You may send it to ccm.recruitment@salamair.com. Once done, you have to wait for any of their updates on whether or not you will be called back for the next stage of the interview.
Step 3: Wait for their updates
The waiting period can last about 15-20 days. If accepted, they'll let you know, and you will go about from there. They'll inform you about what you'll be doing for the next stage, what to prepare, etc.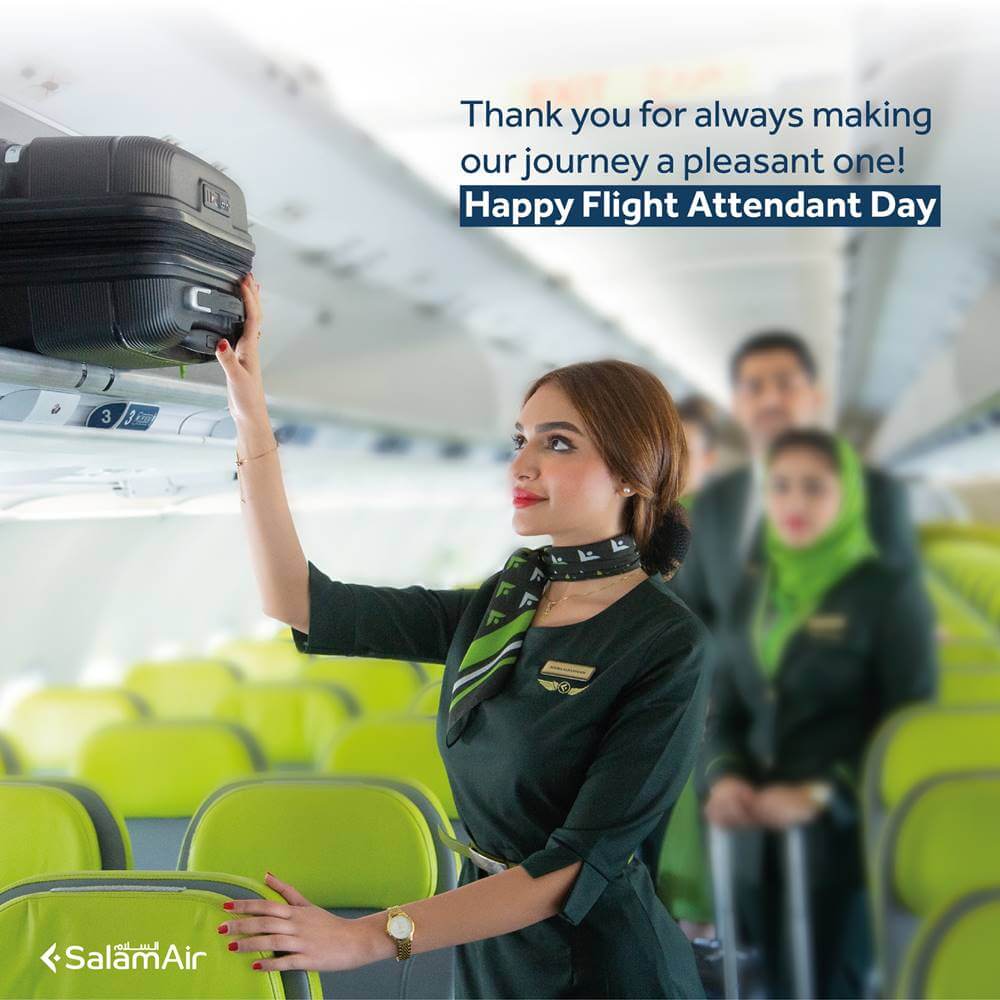 Monthly Salary of a SalamAir Flight Attendant
When it comes to the pay, make sure that you are well informed of how much a company is willing to give you for your service. Being a SalamAir flight attendant, you can earn up to at least $1,331.36 since this is the base pay. This can eventually increase if you include position, benefits, etc., in the mix. Here are some of the benefits you could receive should you work there.
Travel opportunities
Health insurance
Dental insurance
Free flights
Opportunities to meet new people
Learn the culture many
Overnights in hotel
Reimbursement in food expenses
Video: New Flight Attendant Uniform for SalamAir
Are you interested in learning SalamAir's everyday cabin crew attire? If so, then you should watch this video. In it, you will learn about what the different items of clothing are and how to put them on. You will also get to see a sneak preview of what the new uniforms look like.
The video shows the new flight attendants uniform for SalamAir. The new uniform is sleek and modern, and it represents the airline's commitment to providing a comfortable and stylish experience for its passengers.
Photos: SalamAir Flight Attendant Photos
Below are some photos of SalamAir Flight Attendants in uniform. Check out these photos to give you an idea of the type and style of clothing you'll be expected to wear as a SalamAir flight attendant.
Frequently Asked Questions
Below are some common questions you might have as you go through your application process for SalamAir.
1. Is there a dress code for the interview in SalamAir?
No, but it is recommended for you to wear formal or smart casual to appear professional.
2. Is there a minimum age to apply in SalamAir?
You must be at least 18 years old if you are a national candidate and 23 years old if you're an expat.
3. Is there a maximum age to apply in SalamAir?
You should be no older than 35 years old if you are a national candidate and no older than 31 years old if you are an expat.
4. Are tattoos and piercings allowed in SalamAir?
They shouldn't be visible when wearing the cabin crew uniform and during your interview.
5. What is the minimum educational attainment required when applying to SalamAir?
You should at least have a secondary education. Proof would also be asked when submitting your application.
6. Does SalamAir offer its employees some benefits?
Yes, the company does offer its employees some benefits such as travel opportunities, medical and dental insurance, etc.
7. How long should I wait after submitting my online application?
The company would usually get back to you regarding your application after about 15-20 days.
8. What is the minimum height required when applying to SalamAir?
You are required to be at least 157 cm or 5 feet 1 inch tall to apply.
9. Are you required to be fluent in any language?
SalamAir requires you to be fluent in speaking and writing in English. It will also be considered as a plus if you know other languages.
10. Does SalamAir require you to swim well?
Yes, in their interview, they would be looking at this and would make sure that you are able to swim without assistance.

Summary
If we're being honest, getting a job in the airline and transportation industry isn't easy. With the competitive application process, it can be a little scary even to attempt to try. However, it's crucial that you don't let your fears overpower your dreams. If you think it has what it takes, don't be afraid to go ahead and take that leap.
Being part of this fantastic industry can reward you with so many experiences that you'll always cherish. They'll give you new memories of different people and different cultures. If touring the world is your thing, then this may be the job for you, so don't hesitate with your application. With that being said, if you do decide to grab this opportunity, then we wish you luck as you go through the process.
Contact Information
SALAMAIR
Address: Senan Khadim Rashed Ahmheiri Bldg, Hamdan Street, Behind Mark & Spencer, Abu Dhabi, United Arab Emirates
Telephone Number: 0096824272222
Website: https://www.salamair.com/en/
Facebook: https://www.facebook.com/SalamAirOfficial/
Instagram: https://www.instagram.com/salamair/?hl=en
Twitter: https://twitter.com/salamair?lang=en
LinkedIn: https://www.linkedin.com/company/salam-air