If you wish to become a flight attendant for Breeze Airways, there are a few requirements you must meet. First and foremost, you must be at least 18 years of age. You must also have a high school diploma or equivalent, and be able to pass a drug test. In addition, you must be able to speak English fluently, and have the ability to read and understand written English. Finally, you will need to possess a valid US passport. If you meet all of these requirements, then you may submit your application online.
Also Read: How to Answer: Tell Me About Yourself
Have you ever considered becoming a cabin crew? Just like any other profession, training and experience will play an important role in your success as a flight attendant. Please read more details below on the specific requirements needed by this airline.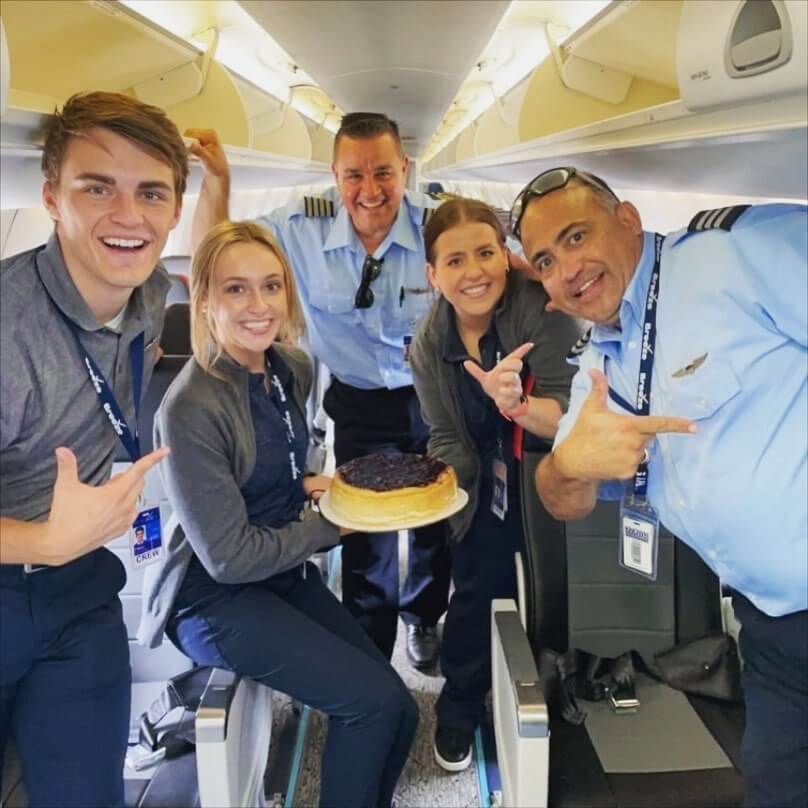 List of Requirements and Qualifications to become a Breeze Airways Flight Attendant
You must be at least 18 years old.
You must have a valid US passport.
You must have a high school diploma or equivalent (GED).
Height must allow the attendant to reach the upper bins for extra luggage during emergencies.
Have a good impression on people by being presentably neat and well-groomed
Service orientation is required.
Follow the CDC's guidelines for the best possible hygiene.
Ability to read, write, speak, and understand English; may be required to communicate safety instructions to non-English speaking guests.
Passing a vision and hearing test.
A DOT pre-employment drug test is required.
TSA fingerprint-based criminal history records and a Breeze Airways background check are required.
Availability of U.S. Citizenship or must have the legal right to work in the United States.
Possibility of obtaining a valid United States passport before Flight Attendant Training.
Must have the legal right to travel freely in and out of the United States.
Can serve alcoholic beverages.
Open for in-need relocation.
Capable of working nights, weekends, holidays, and overtime.
Capable of reporting to work in your assigned base for assigned trips.
Capable of performing "Reserve Assignment" in your assigned base.
Self-starter with a positive attitude and a strong desire to succeed.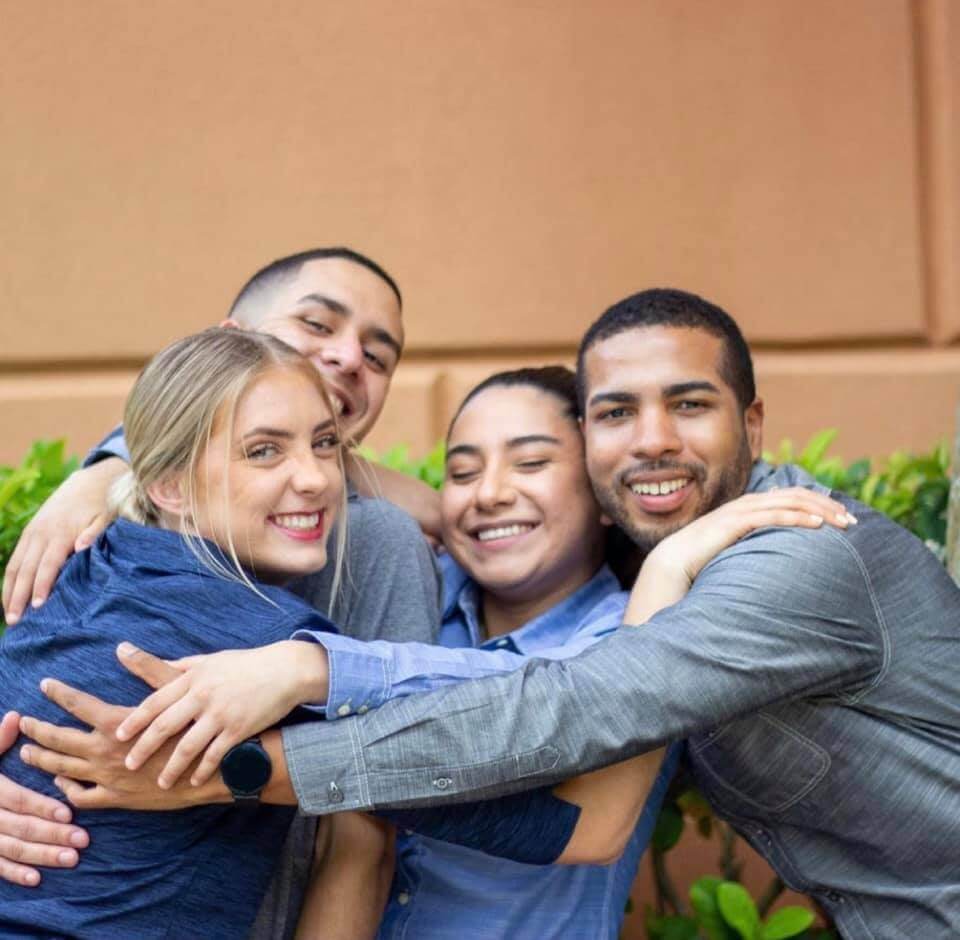 Application Process
Here is an overview of the application process to become a cabin crew member of Breeze Airlines:
1. Apply online
Breeze Airways requires all applicants to apply online and take an online course. The company has a mobile-friendly website so that you can apply from your phone or tablet.
2. Submit your resume and application letter
Once you have completed the online application process, you must submit your resume and application letter by email or regular mail. We recommend submitting these documents in PDF format with all necessary documents attached.
3. Join an initial interview
After submitting all required materials, you will be contacted by an interviewer who will schedule an initial interview with you at their location of choice (this could be their office, home, or another location). During this interview, they will ask about your background and interests in working for Breeze Airways and any specific skills they are looking for in a flight attendant candidate. They may also ask if you have any questions about the company or its work environment.
4. Waiting for confirmation
After you submitted all the required documents and acing your interview, it is now the waiting game. You'll need to have lots of patience for this. Don't forget to check your email and phone for the result of the job you applied for.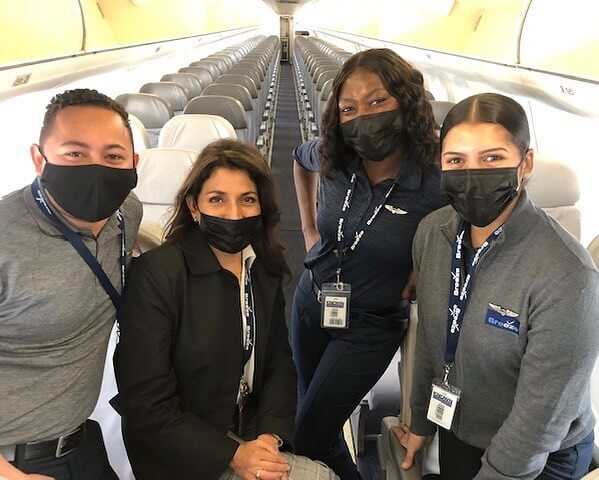 Video: Training Experience at Breeze Airways
Check out this video of a Breeze flight attendant who is undergoing training and she shares her experience with her viewers to give them an idea of what to expect in the class and sessions.
Photos: Breeze Airways Airlines Cabin Crew Uniforms
Check out these pictures of Breeze Airways Airlines crew so you can see what they look like in uniforms:
Frequently Ask Questions
Here are some common questions about the requirements for Breeze airlines flight attendants.
1. How to apply for a job at Breeze Airways?
You should submit your resume online to apply for a job at Breeze Airways. This will allow them to review it and see if you're qualified for the position. If they like what they see, they'll send an email asking for more information about you, including references and other materials like a passport or medical certificate.
2. Do I need to be bilingual?
Not necessarily, but it would help if you knew some basics. English is important and most convenient language.
3. How much does the company pay its flight attendants?
The average hourly rate for a flight attendant at Breeze Airways is $15 per hour.
4. How long is the flight attendant training course?
The training course is usually about one month long and includes classroom instruction, practical sessions on the flight deck, and simulator training.
5. Do I need experience in customer service and/or hospitality work to apply for this position?
You don't need to have experience in hospitality or customer service. However, it is important that you can work well in a team setting and under pressure. Additionally, you must be able to keep up with fast-paced environments and ensure that everyone is having fun while on duty!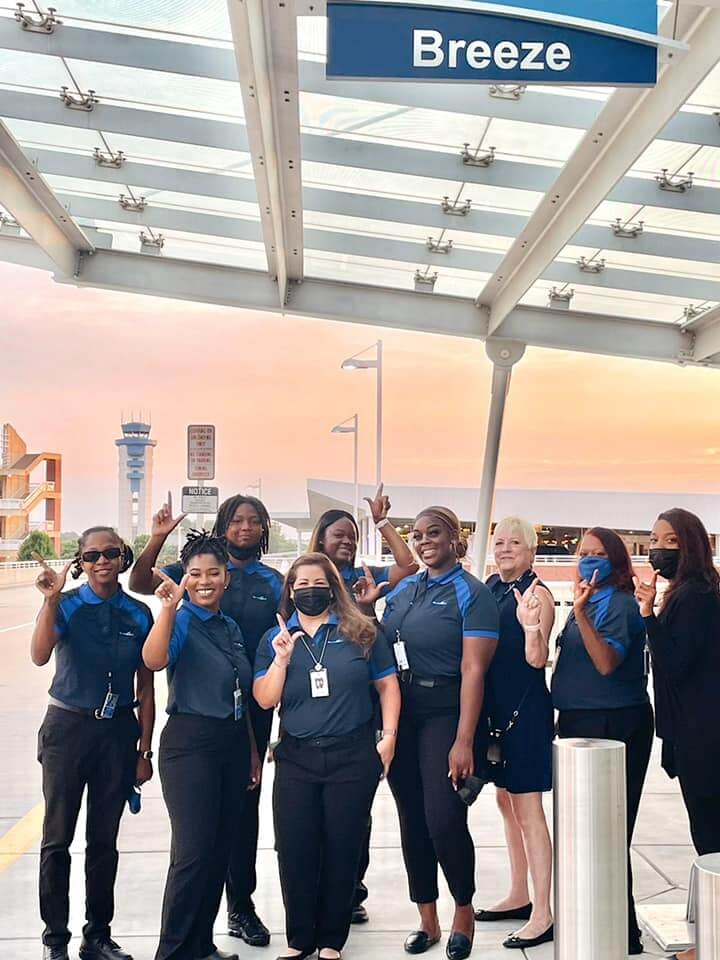 6. What type of benefits does the company offer its flight attendants?
Health insurance: Breeze Airways offers flight attendants health insurance, dental insurance, and vision benefits.
Dental care: Breeze Airlines offers its flight attendants the option to pay for their dental procedures or have them covered under the airline's employee plan.
Vision care: If you choose not to opt-in for coverage through Breeze Airways' employee plan but still wish to receive vision care at no additional cost (such as glasses), then there are fees associated with this service after deductibles are met.
Life insurance: The company offers life insurance policies for all employees who work more than 20 hours per week or those who have worked at least one year before becoming eligible for this benefit package.
7. Is there a dress code policy for flight attendants at Breeze Airlines?
Breeze Airlines has a dress code policy for flight attendants but isn't very strict. It's important to note that if you wear your uniform during duty time, you should ensure that it fits properly and matches the rest of your outfit. This can be difficult if you've never worn other clothes before! If this happens, it's best not to worry too much about what people think—just do what feels right to keep yourself safe while flying with Breeze Airways.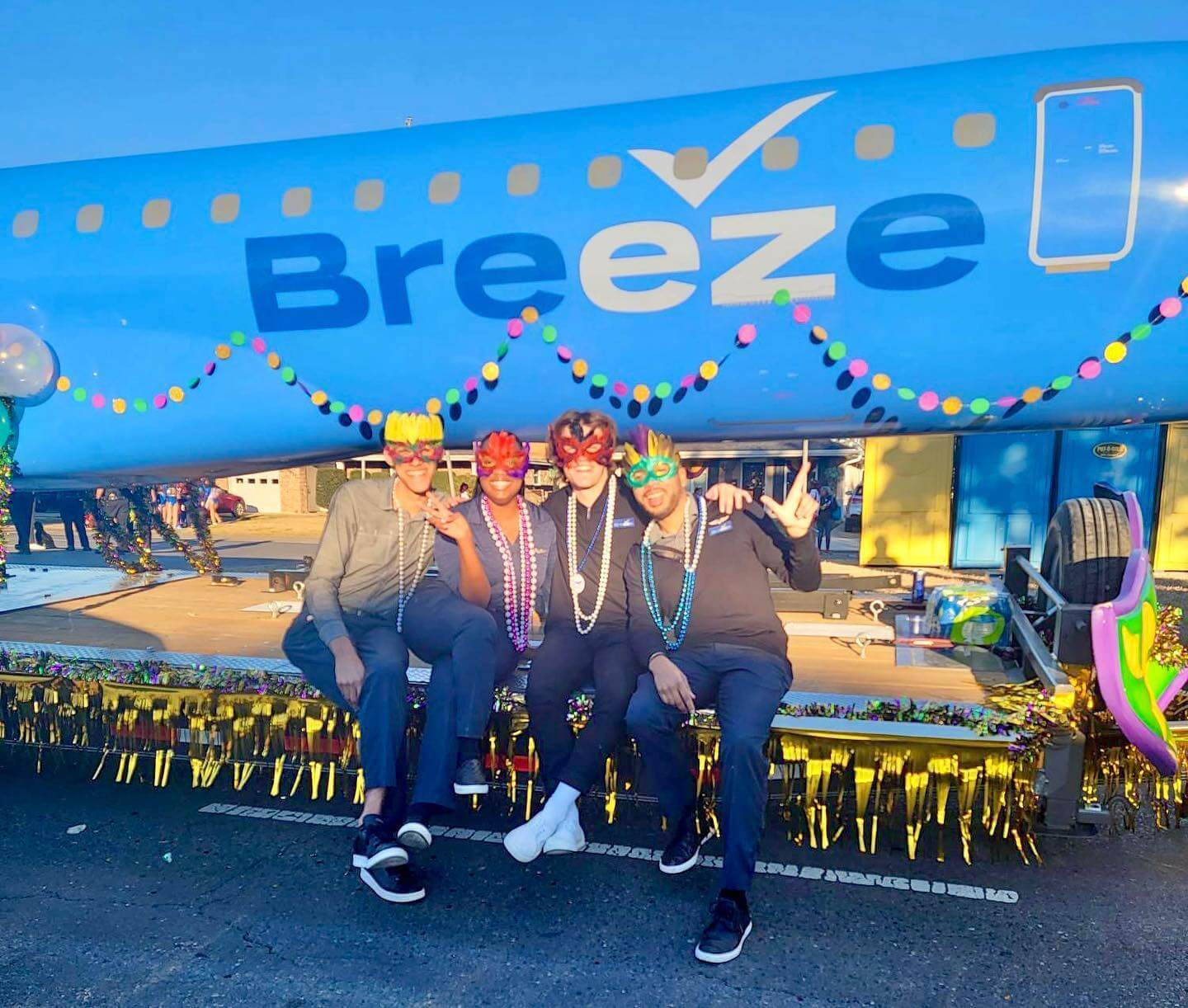 Summary
As a Breeze Airways flight attendant, you will be responsible for providing excellent customer service to their passengers. You will ensure that all passengers are safe and secure. In addition, you will be responsible for providing any necessary in-flight services, such as serving food and drinks, making announcements, and assisting with baggage.
As a reminder, make sure you have the qualities to become a cabin crew member.  If you are interested in joining their team, you can go to their Careers page for your application.