If you're planning to become a flight attendant for Sun Country Airlines, there are a few requirements you'll need to meet. First and foremost, you must be at least 21 years of age and have a high school diploma or equivalent. Additionally, you'll need to be able to pass a background check. If you meet all of these requirements, then you may be well on your way to becoming a Sun Country Airlines crew member.
Also Read: How to Answer: Tell Me About Yourself
There are key requirements to consider to officially get hired. The most important thing is to study the background of the company in order to understand how to ace the interview. For instance, you should familiarize yourself with their policies, qualifications, and application process. If you're looking for information on how to apply and become part of Sun Country Airlines cabin crew, you're in the right place.
The airline has been in the industry for over 39 years, making it one of the most trusted and highly established airlines in the United States. With its growing business, more people are needed to fill in job positions including flight attendants. You will learn about the requirements, application process, salary and benefits, and frequently asked questions about Sun Country Airlines.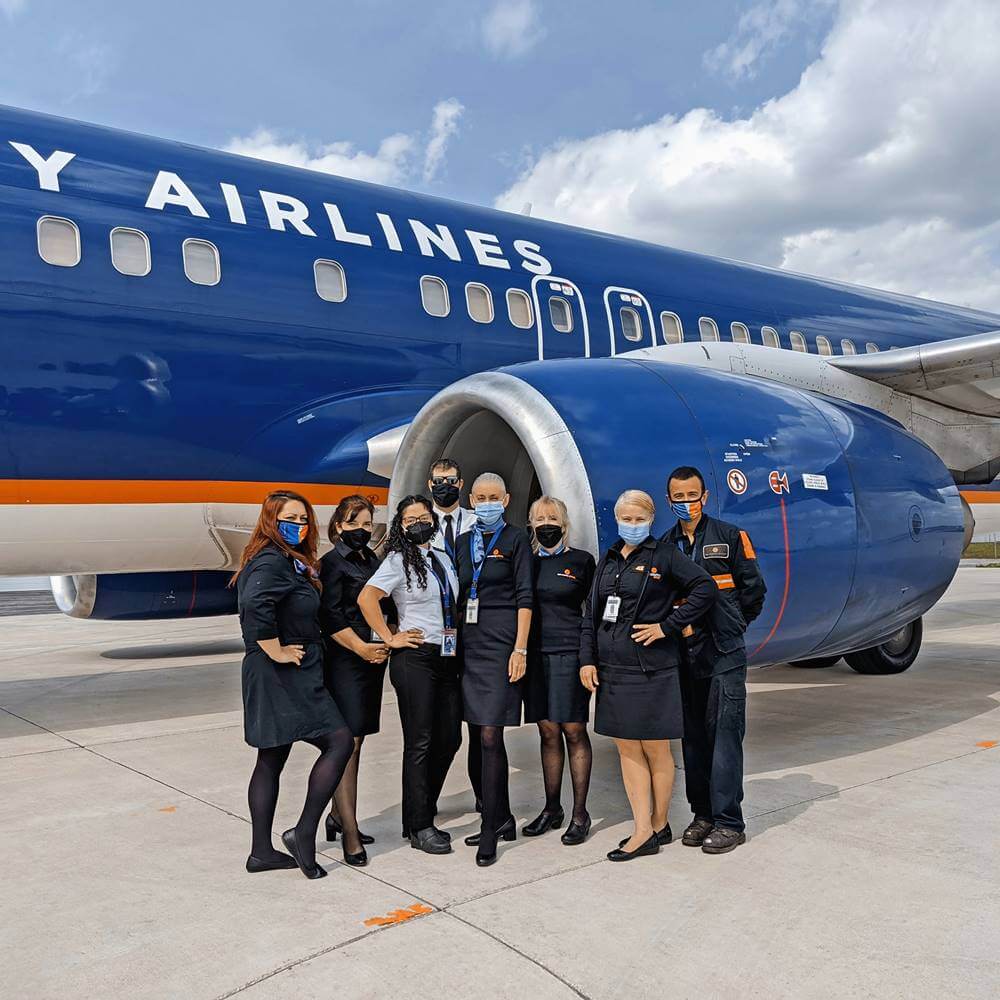 List of Requirements and Qualifications to become an Sun Country Airline Flight Attendant
At least 21 years of age or above.
With height of 157.5 centimeters or taller to reach upper cabins.
High school diploma or equivalent, with basic computer skills.
Fluent in the English language, both written and oral.
Willing to relocate to another crew base, or be away from home for one week or longer.
Know how to navigate or can open the aircraft door regardless of the situation.
Wear proper uniform and exude a pleasing personality, without any visible tattoos or multiple piercings.
Basic computer and math knowledge.
Can open the aircraft door and fit in the flight attendant cabin comfortably.
Passport, applicable visas, and other authorization papers to work in the US.
At least two years of direct customer service experience.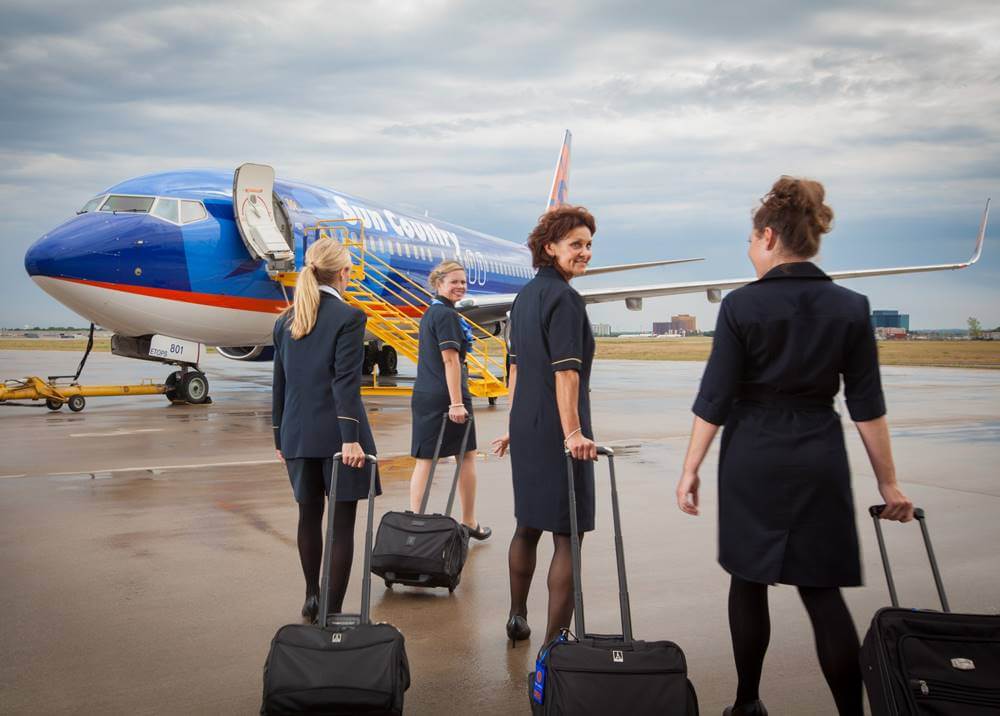 Application Process
Here is an overview of the application process to become a cabin crew member of Sun Country:
Step 1: Prepare all the document requirements to be presented during the recruitment day or in the online application.
Step 2: Go to the Sun Country Airlines official website, specifically the Career Section, and check for the flight attendant job offering.
Step 3: Create your account on the site by entering your name, email address, and password.
Step 4: After the account has been successfully confirmed, log in to the website and complete the form with all the necessary information.
Step 5: Review the requirements and submit them including your certifications, updated CV, passport, visas or authorization papers, and other needed documents.
Step 6: The airline will respond or send you an email if you pass the initial assessment and let you know how to advance to the next step such as the interview. Normally, you will need to attend various tests and interviews before the training.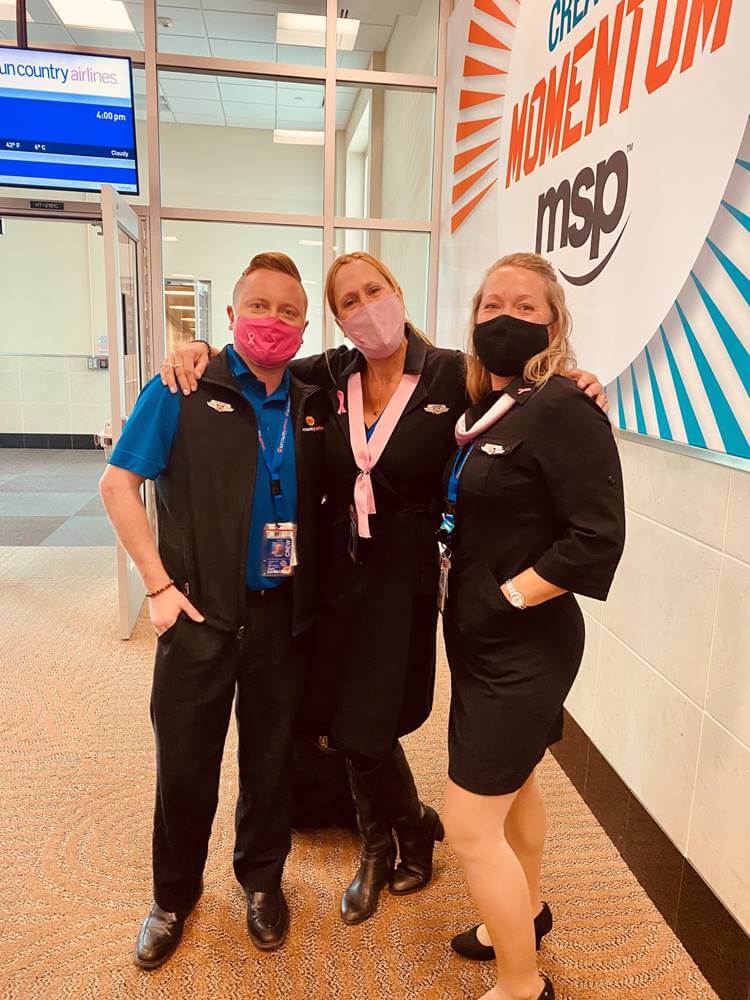 Salary & Benefits
When it comes to the salary, Sun Country Airlines flight attendants can earn $21,000 to $39,000 per year. The exact amount depends on your skills, experience, seniority level, and flight hours. Of course, the more years you are in service, the higher your salary will be. There are other factors that may determine your pay, make sure to keep in touch with the HR team if you have questions.
On the other hand, you will also enjoy some benefits while working as a flight attendant for Sun Country Airlines. For example, you can get travel incentives, paid leave, insurance policies, 400k retirement plan, and many more. The cabin crew will also receive uniform allowances to make sure they maintain a pleasant appearance throughout their year of service.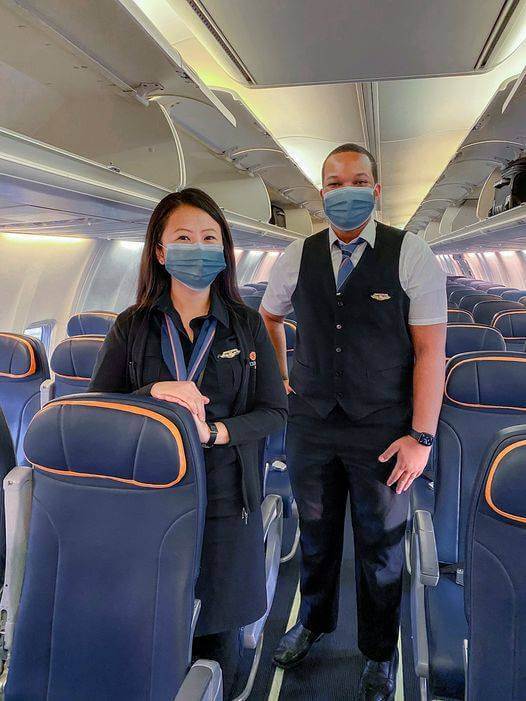 Video: Sun Country Airlines Flight Attendant Job Requirements | How to Become a Cabin Crew in USA
In this video, you will learn about the Sun Country Airlines company and some basic information including their headquarter.
In the following slide, it tackles the job requirements and qualifications for those who want to apply for the role of flight attendant at Sun Country. In addition, it also shows the strong considerations to make sure you stand out from other candidates.
Other requirements were also revealed including a professional image while wearing uniform, alcohol- and drug-free lifestyle, reliable transportation when reporting to work, and ability to work with a team or independently. You will also get a glimpse of how the training will be conducted so you can prepare in case you pass the interviews and tests.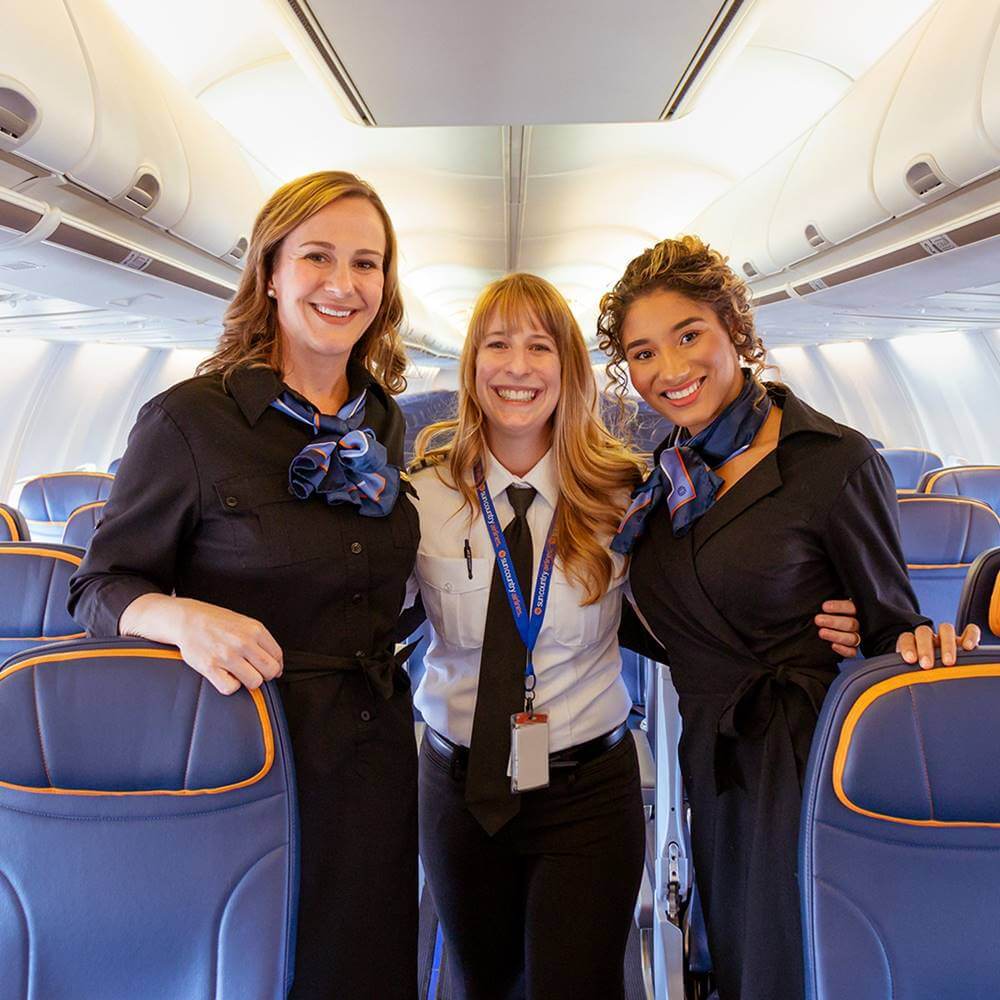 Photos: Sun Country Airlines Cabin Crew Uniforms
Check out these pictures of Sun Country Airlines crew so you can see what they look like in uniforms:
Frequently Asked Questions
Here are some common questions about the requirements for Sun Country airlines flight attendants.
1. Does Sun Country Airlines accept online application for flight attendants?
Yes, visit the official website of Sun Country Airlines to process your online application. Fill up the application form and submit the requirements.
2. How Can I Apply as Flight Attendant at Sun Country Airlines?
Make sure to check the requirements or qualifications before applying and then just follow the steps provided on the website, pass the interviews and tests, and submit all the required documents.
3. Is There A Height Requirement?
You need to be at least 157.5 centimeters or 5'2 feet tall in order to become a Sun Country Airlines flight attendant or cabin crew.
4. Should I Have A Degree To Apply As Cabin Crew at Sun Country Airlines?
A high school diploma or general education degree is enough to qualify for the cabin crew positions.
5. Are piercings and tattoos allowed for flight attendants?
You may apply as a cabin crew at Sun Country Airlines, but your piercings and tattoos must not be visible when you're on uniform.
6. Do I Need to Be Fluent in English to Qualify?
Yes, you should be fluent in English and have excellent communication skills in both oral and written. Speaking other languages that can help communicate with foreign passengers is a plus.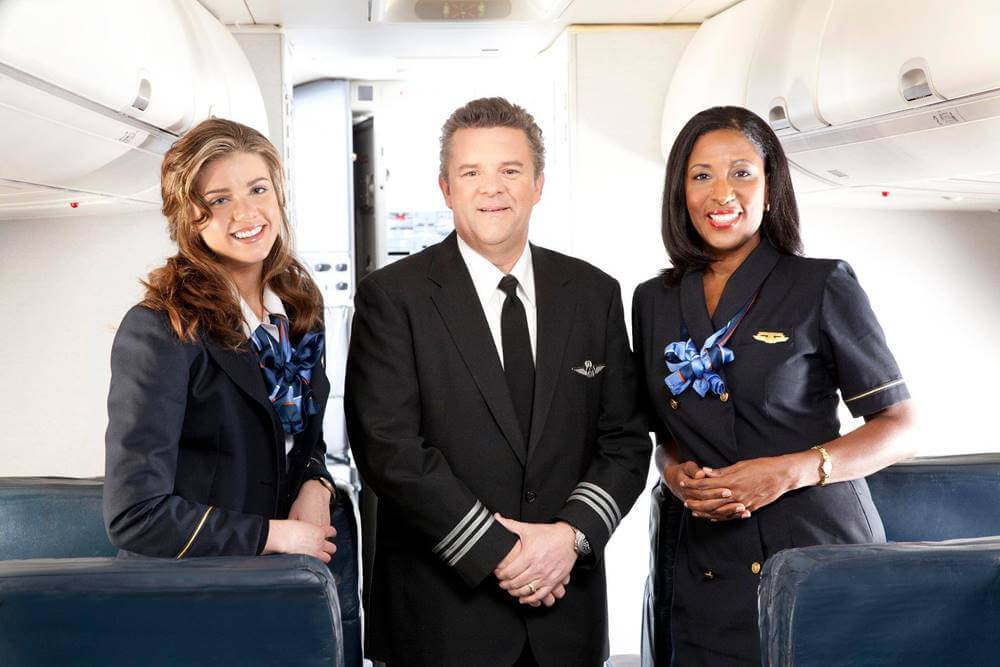 Summary
Given the current state of the economy, many people are looking for stable jobs with good pay and benefits. One option that is often overlooked is a career as a flight attendant with Sun Country Airlines. Although the job requires long hours and some travel, it also comes with a number of advantages. First of all, Sun Country offers a competitive salary and benefits package.
In addition, flight attendants receive free or heavily discounted travel on Sun Country and other airlines. Finally, the job provides an opportunity to see the world and meet new people on a regular basis. With its combination of good pay and perks, a career as a Sun Country flight attendant is definitely worth considering.
Sun Country Airlines is one of the most trusted airlines in the United States. They provide topnotch customer service through professional and highly trained cabin crew. If you want a promising career in the industry, Sun Country is a good option. The company only selects the best for their cabin crew qualities and being part of the team is rewarding and beneficial for all aspiring flight attendants.
They offer competitive salary and benefits to ensure your well-being while working in different crew bases. Make sure to consider the requirements and application tips in this article to land your dream job.