If you're looking for an exciting, fast-paced job where you can meet new people from all over the world, a job as a Spirit Airlines flight attendant might be the perfect fit for you. As a flight attendant, you'll be responsible for the safety and comfort of passengers during flights. You'll need to be able to think quickly and handle different types of situations, from helping passengers with lost luggage to dealing with medical emergencies. You'll also need to be able to maintain your composure during long flights and chaotic days. But if you're up for the challenge, a job as a Spirit Airlines flight attendant can be both rewarding and exciting.
Also read: How to Answer: Tell Me About Yourself
In the latest 2021 statistical reports about the best US airlines, Spirit Airlines lives up to its name by ranking 8th out of approximately 59 companies. Not only that but it's also known for providing a healthy and well-compensated working environment. This being said, it's understandable if you want to start your career as a flight attendant or cabin crew in this airline.
If you want to know the details like how the application process goes, and what requirements and qualifications you need to have, please check out this article as it will walk you through all the things that you need to know about Spirit Airlines cabin crew hiring.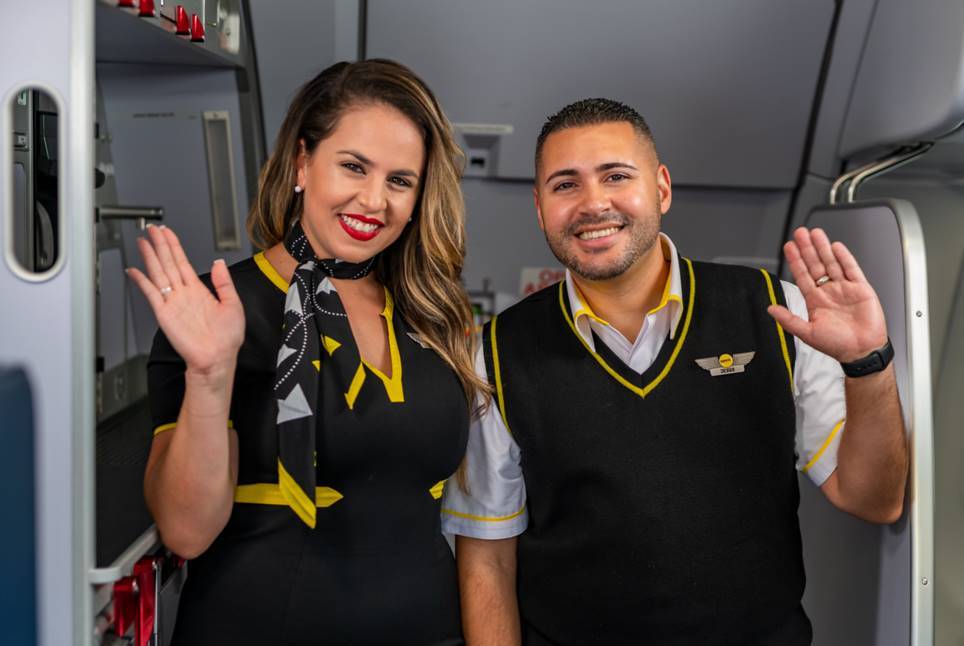 Overview
Ned Homfeld, after providing his services as a tour manager for several years, founded Spirit Airlines in 1983. Since then, the company has offered flight services with the promise of affordable fares, safe and efficient travels, and an overall deluxe experience for all their customers.
Spirit Airlines also offer additional services, such as travel insurance, chair upgrades, and vacation packages that you can avail of along with your flight tickets. This makes it more of an all-in-one airline. The same reason is also the cause of the company's constantly growing fame.
As of 2019, the flight institution has successfully flown around 30 million passengers. This comes up to an average of 500 flights per day. The rate is significantly higher when compared to their 2018 records.
Responsibilities
If you're going to apply as a flight attendant for Spirit Airlines, here are the responsibilities that you should expect to shoulder:
Warmly welcome guests
Keep a fun yet professional environment throughout the flight
Represent the brand of Spirit Airlines positively in and out of work
Ensure that all flyers are satisfied with their experience
Lead necessary flight tasks at all times
Provide assistance to the guests of Spirit Airlines
Acquaint guests with the add-on services that the company offers
Provide exemplary service dedicated to the safety of guests
Brief guests about flight details before, during, and after flight
Ensure that all emergency equipment are working
If you're sure that you can take on the listed responsibilities, then you can proceed to learn what you need to apply for the position. Note, though, that you should be willing to do these rather than simply being able to do so. This quality makes a big difference in how the interviewers will see your application.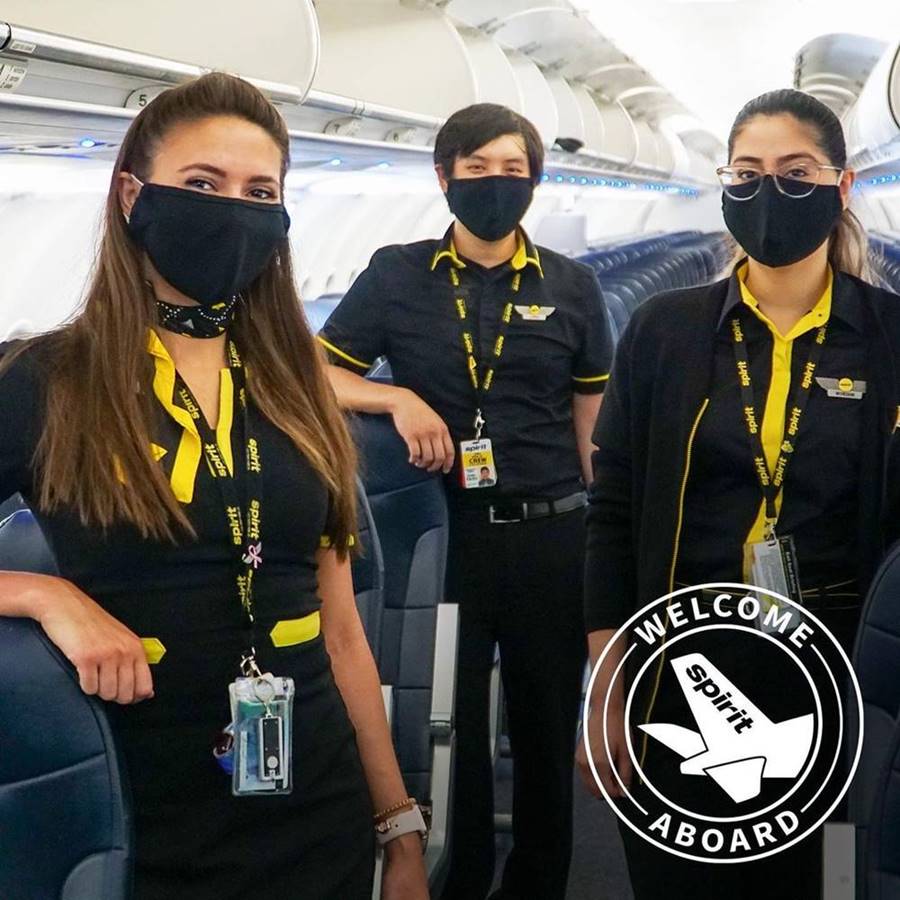 Qualifications
As for qualifications, Spirit Airlines prepared quite a long list. See the summarized version below:
Must have at least a high school or GED diploma
Must have at least 5 years of experience in the field of Hospitality, Customer Service, or Sales
Should be available to attend a 4-week training upon acceptance
Should be at least 21 years old
Must be 5'0" or above in height
Must have the ability to lift 50lbs to above shoulder level
Should be able to reach overhead bins and other storage areas in the plane
Should not have any visible tattoo
Should not have visible piercings other than a matching one on each side
Must be able to successfully fasten a four-point harness without any extensions
Should have a passport with at least 6 months of validity
Should be certified to work and enter in and out of the US
Must be willing to relocate
Should be flexible both in tasks and working hours
Should be able to work in closed quarters without worrying about allergies to peanuts, animals, and likes
Should be proficient in the English language
Should have a driver's license
Must be able to work and stay professional all the time
Should be able to provide a video introduction for the application process
Considering the many qualifications, it will help if you create a checklist to know whether you need to fulfill more things or your credentials are enough to continue the application process.
Document Requirements to Prepare
You only need one document in the initial application, which is your resume. Once accepted for an interview, however, you need to prepare your copies for the following:
Driver's License (If applicable)
Birth Certificate
Proof of Identification
Copy of most recent valid passport
Copy of high school and/or college diploma
The specific documents needed may still vary depending on the current guidelines set by the company and its human resource team. Usually, you will need to submit these during the face-to-face interview, so prepare physical copies instead.
As for the resume, this will be uploaded online. Even so, make sure to have a physical copy with you if called in. This will help you avoid unforeseen issues and will also help you build a good impression as a future flight attendant.
Where to Apply for a Job for Spirit Airlines Online?
You can check and apply as a part of Spirit Airlines' cabin crew through the careers page of the company's website here – https://careers.spirit.com/careers-home
From the said page, you can expect to see all the positions that make up a flight team and whether there is an open position for each field or not. For flight attendants and cabin crew members, you should click the Inflight tab.
You can also find the newsletter that you can opt in to receive updates for vacant positions at the bottommost part of the page.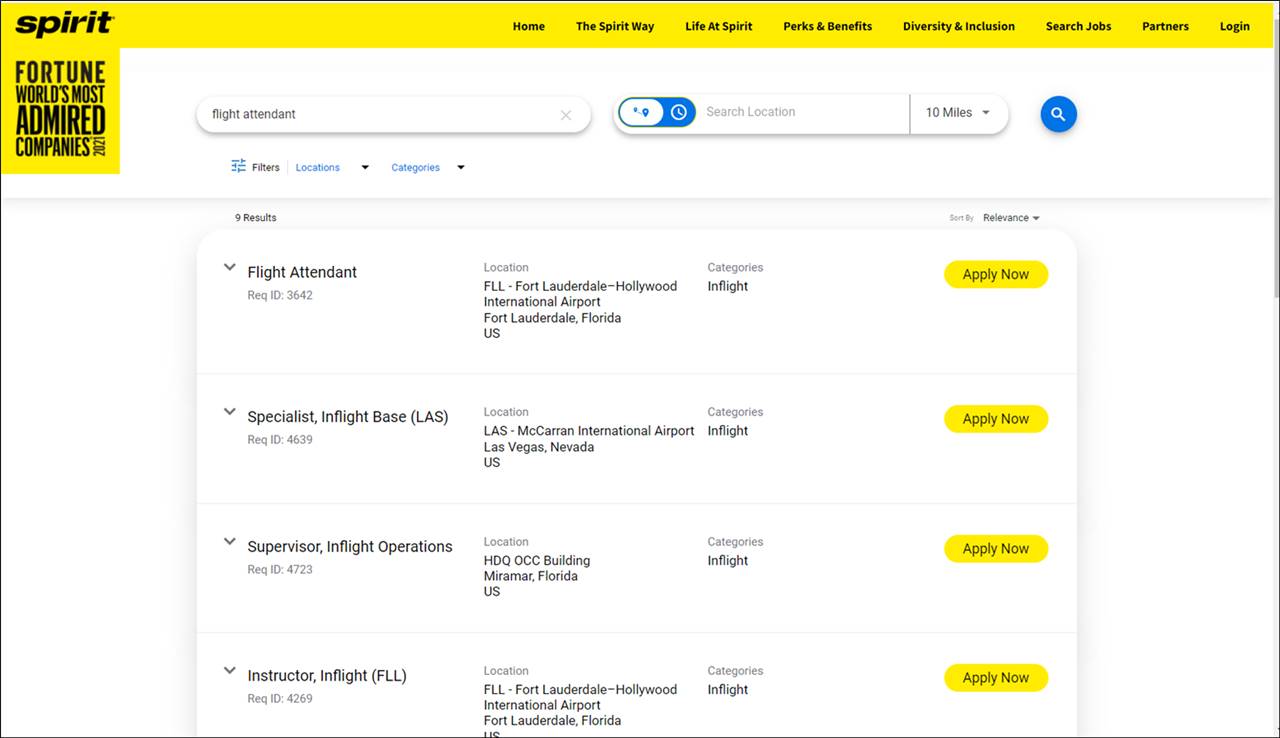 Step-by-Step Process Application to Become a Cabin Crew for Spirit Airlines
The application process is mainly done online. Here are the steps that you should follow for a successful application:
Step 1: Go to the careers page of Spirit Airlines.
Step 2: Find Inflight from the tab choices.
Step 3: Look for open positions for flight attendants and cabin crews.
Step 4: Choose the desired position, and click "Apply Now". This is the yellow button on the right side of the said position. Doing so will redirect you to the online application page.
Step 5: Enter email.
Step 6: Set up your candidate profile by filling in the required information, such as your name, resume, account information, phone number, address, and others. Submit your profile once done.
Step 7: Complete the whole candidate form.
Step 8: Wait for the application to be considered.
Make sure to complete the candidate application from start to end in order for the company to recognize your application. Not doing so will make you an invalid candidate.
Monthly Salary of a Spirit Airlines Flight Attendant
Spirit Airlines doesn't specify the exact monthly salary it offers to flight attendants and cabin crews. However, statistics show that one earns around $30,000 yearly. If we give an estimate, this comes up to about $2,500 monthly. This can still vary, though, if the company offers a negotiation for your rate.
Benefits of being a Spirit Airlines Flight Attendant
To be fair, Spirit Airlines offers a lot of benefits to flight attendants as soon as they get accepted. These apply even if you're still in the first week of training. To be specific, here is a list of what you can expect:
$1,000 Care Card + $305 more load on the third training week
$1,250 worth of rewards for training completion
Yearly tuition reimbursement amounting to $4,500
Medical and Dental Benefits
STD and LTD
Life Insurance
$401,000 Retirement Plan
Paid time off
Travel benefits
Take note of the limits set on rewards like care cards and reimbursements to avoid issues with financial management.
Video: Spirit Airlines Video Interview and Flight Attendant Application Insights
This video posted by Abbie Unger TV on Youtube gives a more in-depth explanation of how you can make a presentable video introduction and how you can ensure that the whole application process will go smoothly.
Here are some more pointers that you can pick up from the video:
The brand of Spirit Airlines, what it stands by, and its business models
The concept of Ultra-Low-Cost Fare Fees
How you can apply for a position online
What Gallup Assessment is and how you can pass the level
What happens during a video interview and some tips you can do to leave a good impression
Photos: Spirit Airlines Cabin Crew Uniforms
Check out these pictures of Spirit Airlines flight attendants in uniform so you can get an idea what it's like to work for this company if you apply for a position here:
Frequently Asked Questions
Now, here are the frequently asked questions about Spirit Airlines and the application process for the company's flight attendants:
1. Is there a height limit for flight attendants in Spirit Airlines?
There is a height limit set by Spirit Airlines. Without shoes, you need to be at least 5'0" feet in height. You should also be able to reach overhead amenities on the plane.
2. Is there a weight limit to be accepted at Spirit Airlines?
Spirit Airlines doesn't have a specific weight limit for flight attendant applicants.
3. How many weeks is the Flight Attendant Training in Spirit Airlines?
The Flight Attendant Training will last for 4 whole weeks.
4. Do I need to live in the US to work at Spirit Airlines?
You don't necessarily have to live in the US upon application, but you should be willing to relocate to the country once you get accepted.
5. Is a driver's license required in the application?
Having a driver's license isn't required, but it will surely give you an advantage over other candidates.
6. Can I still apply if I have a tattoo?
You can still apply if you have a tattoo as long as it's not totally visible. This means that it should be in covered body parts like your back, stomach, or likes. If it's on a naturally visible body part, then consider hiding it using a concealer or removing it through professional laser removal.
7. Can I still work as a flight attendant in Spirit Airlines if I have colored hair?
It will be okay if the color you're referring to is a natural color like brown, blonde, and likes. However, you may stand little to no chance if it's a vibrant color like red, pink, blue, etc.
8. Do I need to look pretty to get accepted into the flight team?
Being "pretty" is not part of the standards. You just need to look neat and presentable in order to have a chance.
9. Is experience required to work in Spirit Airlines?
Spirit Airlines requires applicants to have at least 5 years of experience in fields like Customer Service, Hospitality Management, and Sales.
10. What is the minimum age requirement to apply as a flight attendant?
You have to be at least 21 years old to apply as a flight attendant in Spirit Airlines.
Summary
Wrapping it up, applying for a job at Spirit Airlines as a cabin crew is fairly easy as long as you ensure that you follow the right steps, meet all the qualifications, and submit all the necessary requirements.
Doing the said tasks are essential to ensure that you won't be turned down just because you didn't follow the instructions. Fortunately, this will be the least of your worries if you read the details we provided above.
One reason why you should work here is it's praised for being a desirable place to work. This is vouched for by their existing cabin crews, so it's a guarantee you can count on. Apart from that, the benefits that you can get from it are also notable.
Contact Information
Spirit Airlines
Address: 2800 Executive Way, Miramar, Florida 33025 USA
Telephone Number: 855-728-3555
Website: https://www.spirit.com/
Facebook: https://www.facebook.com/SpiritAirlines/
Instagram: https://www.instagram.com/spiritairlines/
Twitter: https://twitter.com/spiritairlines
Youtube: https://www.youtube.com/channel/UCrOwgmAwcw8r8xs34RiIuJg
Tumblr: http://morego.spirit.com/