Riyadh International Airlines (RIA) emerges as a fresh and innovative airline in Saudi Arabia, founded to broaden the nation's economic horizons and amplify its tourism sector. RIA aspires to draw 100 million visitors each year by 2030, connecting the world to Riyadh through a vast network of over 100 global destinations.
With a blend of Saudi and international expertise at the helm, RIA is set to revolutionize the aviation landscape while aligning with Saudi Arabia's Vision 2030 objectives.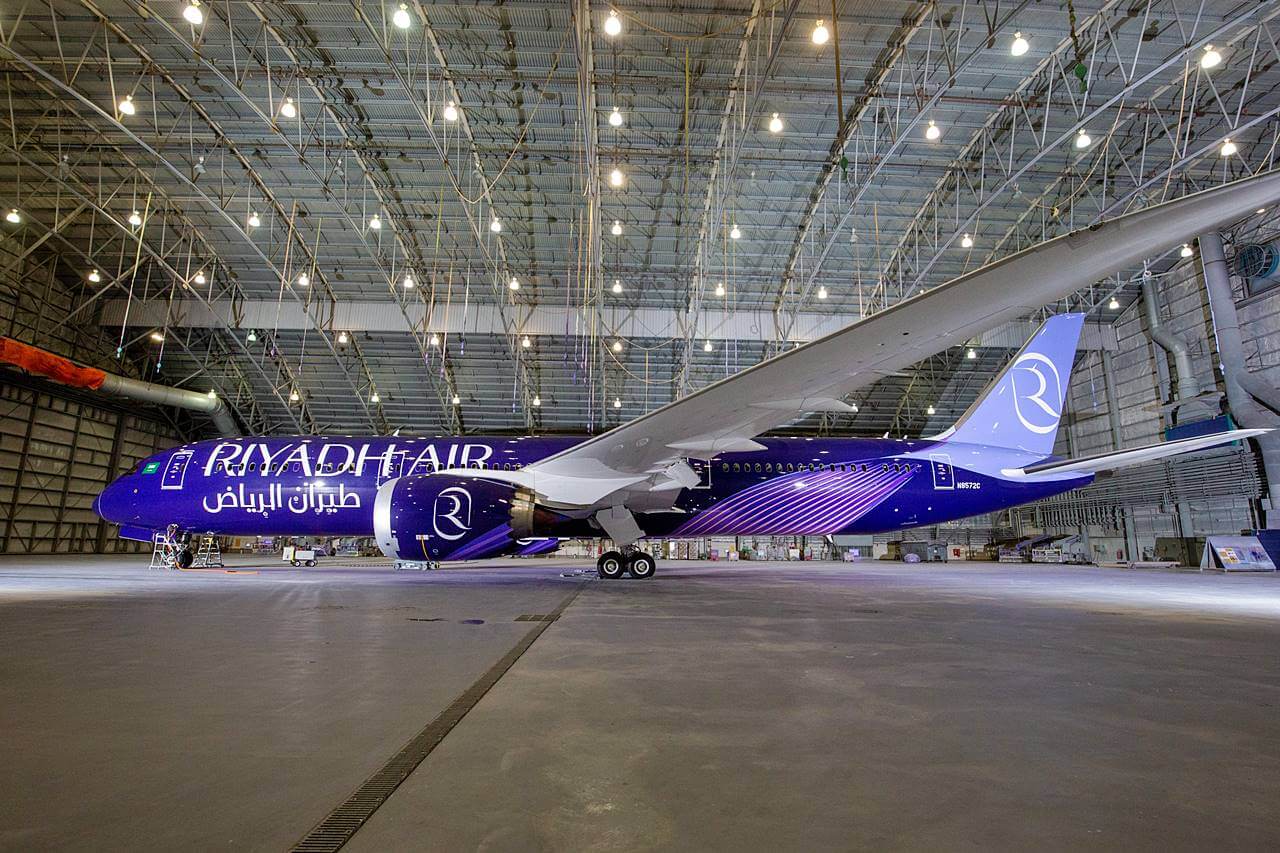 A Bold Initiative for Economic Diversification
Under the guidance of Crown Prince Mohammed Bin Salman, Saudi Arabia seeks to diversify its economy by focusing on the burgeoning tourism industry. Riyadh International Airlines plays a vital role in this transformation by establishing itself as a prominent carrier and fostering global connectivity. This endeavor aims to contribute $20 billion to the nation's non-oil GDP growth while generating over 200,000 jobs, thereby fueling economic progress.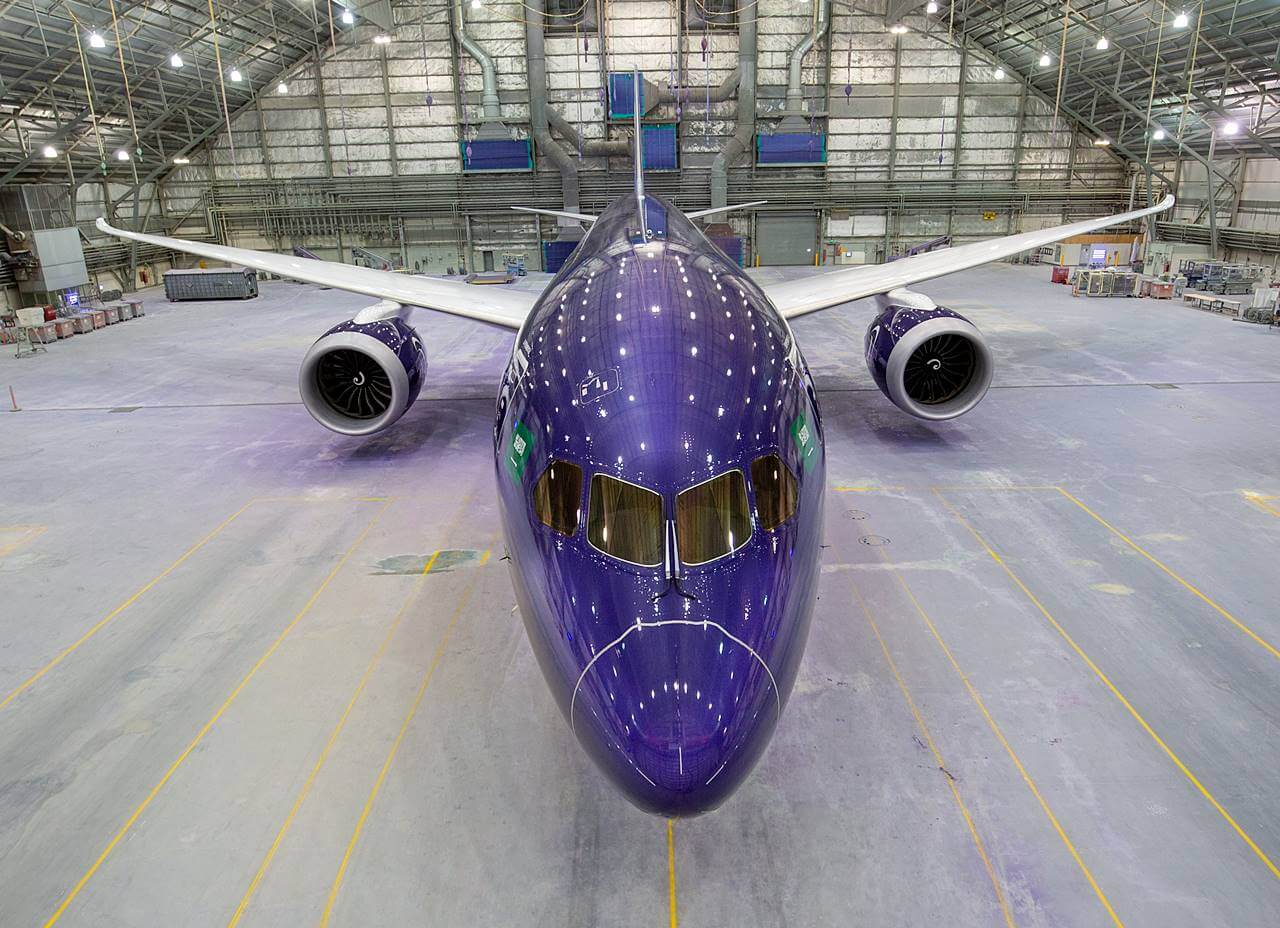 Expanding Connections: Over 100 Destinations Worldwide
Operating from Riyadh, RIA intends to expand its reach to more than 100 destinations across the globe. This extensive network will enable seamless travel options for both business and leisure travelers, further promoting Saudi Arabia as a prime destination for international tourism and commerce.
State-of-the-Art Fleet: Boeing 787 Dreamliners
RIA's fleet will boast modern aircraft furnished with cutting-edge technology, including the renowned Boeing 787 Dreamliners. These advanced airplanes offer passengers an unparalleled travel experience, marked by exceptional comfort, safety, and efficiency.
A Sustainable Airline: Aligned with Saudi Arabia's Vision 2030
As part of its commitment to sustainability, RIA seeks to align itself with the goals outlined in Saudi Arabia's Vision 2030. The airline will prioritize eco-friendly practices and technologies, ensuring a minimal environmental footprint while simultaneously contributing to the nation's broader developmental objectives.
Dynamic Leadership Team: Local and Global Expertise
RIA's leadership will comprise a diverse mix of Saudi and international experts, combining local knowledge with global perspectives. This unique blend of talent will enable RIA to navigate the complexities of the aviation industry while driving innovation and excellence in service.
Job Opportunities Abound
Given that this is a new 5-star airline company, citizens and residents of Saudi Arabia looking to explore new career paths or gain valuable experience in the aviation industry are welcome to apply for available positions. With a dynamic and talented team in place, Riyadh International Airlines strives to create a vibrant working environment that helps shape the future of air travel. There are currently many positions available including pilots, cabin crew, airport operations, ground staff, marketing, engineering, and many more.
Fresh out of the @BoeingAirplanes hangar in Portland, the #RiyadhAir aircraft rolls out in all its glory.  ​

Watch this space to see how the #FutureTakesFlight #aPIFCompany pic.twitter.com/RsRqycovfq

— Riyadh Air (@RiyadhAir) June 5, 2023
Video: The Future Takes Flight with Riyadh Air
Check out this video to learn more about RIA's mission and commitment to connecting the world.
Riyadh International Airlines is set to revolutionize the Saudi aviation industry, inspiring a newfound sense of pride in Saudi Arabia's air capabilities while providing the world with a highly reliable carrier. We look forward to welcoming you aboard and helping you discover new destinations and experiences along the way. Fly RIA, and make history together!
Photos: Riyadh Airlines Airplane
Check out these pictures of Riyadh International Airlines to see how magnificent it looks! Greater things are in store in the future for this new flag carrier as the country progresses.
Complementing Saudia: Saudi Arabia's Flag Carrier
Saudia, the existing flag carrier of Saudi Arabia, operates from Jeddah and serves over 90 destinations worldwide. Riyadh International Airlines will complement Saudia's operations, enhancing the nation's overall connectivity and offering passengers a wider range of travel options.
With its ambitious goals, cutting-edge fleet, and commitment to sustainability, Riyadh International Airlines is poised to become a significant player in the global aviation industry. As the airline takes flight, the world eagerly awaits the new opportunities and experiences RIA will bring to Saudi Arabia and beyond.