Skytrans is a regional airline that many people depend on for travel in Queensland, Australia. Since being founded in 1990, it's been in the business of connecting people and places for many years now. It's not as big as some other airlines, but it plays a crucial role in helping people travel to and from areas that might be hard to reach otherwise. This includes providing services to remote communities, helping them stay connected with the rest of the country.
Also read: How Apply Skytrans Airlines Cabin Crew Hiring
What makes this company special is not just its long history, but also its commitment to serving the Queensland community. In this article, you'll learn more about what it offers to both passengers and employees.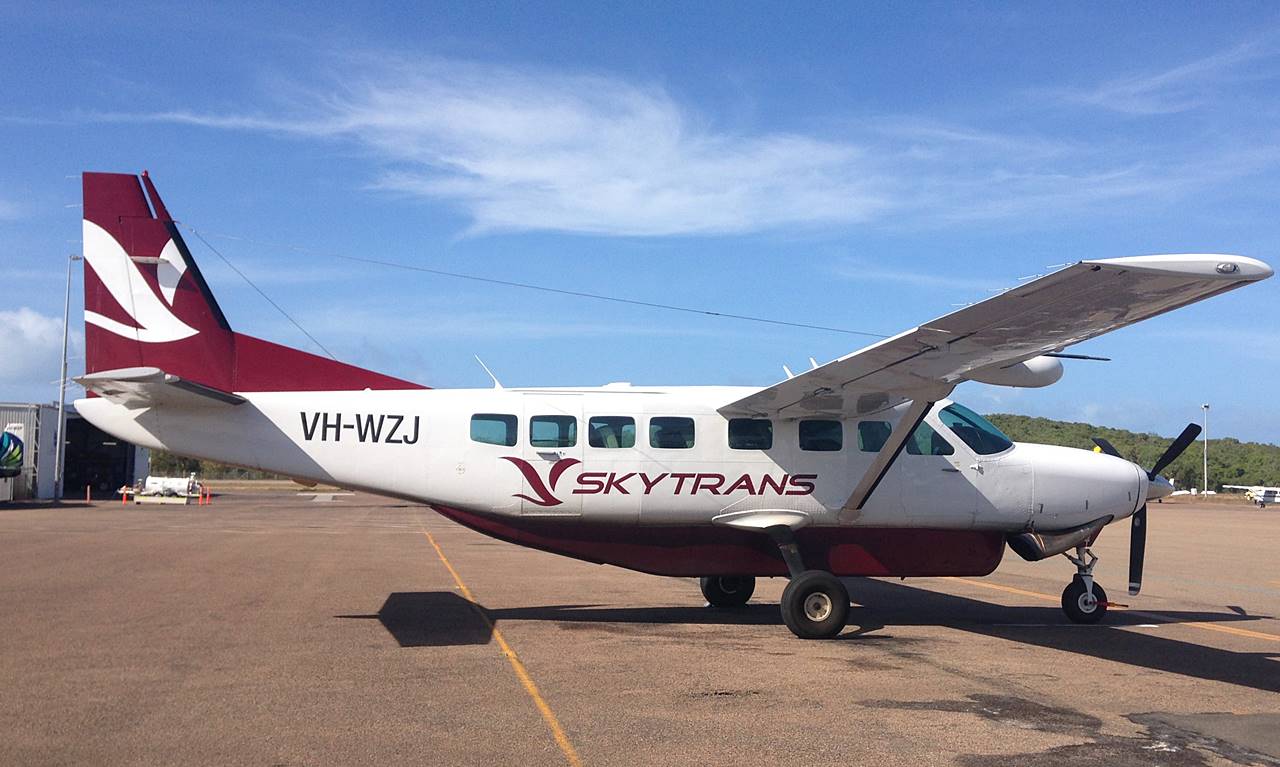 Quick Facts
Airline Name:

Skytrans

 
Airline IATA Code:

QN

Headquarters: Cairns,

Queensland, Australia

Founded:

1990

Number of Destinations:

21

Fleet Size:

11

Fleet Types:

de Havilland Canada Dash 8-100, Cessna 208 Caravans

Location Hubs/Bases:

Brisbane Airport (Brisbane), Cairns Airport (Cairns), Horn Island Airport (Torres Strait) 
Brief History Overview
Skytrans is an airline company that started off small but has grown over time. It was founded by David and Sue Barnard in 1990, initially operating as a charter airline before launching regular flights in 1993. In the early 2000s, it expanded by merging with several other small airlines, including AirSwift Aviation, and taking over routes from MacAir Airlines. This growth allowed them to compete with bigger airlines like QantasLink, even setting up their own terminals in Cairns and Townsville.
However, the journey wasn't always smooth. Despite a successful run, they faced financial difficulties in 2014, leading them to reduce their workforce significantly and even suspend operations in early 2015. The challenges were mainly due to a harsh economic environment and the loss of essential air routes. In March 2015, it was back in business, thanks to new owners Collings Holdings Airlines and the support of Rugby player Johnathan Thurston. Now, it continues to serve the people of Queensland, connecting them to various vital destinations in the region.
Products and Services
Flights – This service allows people to travel from one place to another quickly and safely. The company operates regular flights to various destinations, providing a vital link for individuals and communities to connect with each other. 
Cargo

– Besides carrying passengers, the company offers a cargo service where goods and packages can be transported. This is essential for businesses that need to send or receive items efficiently, and for communities to get supplies and other necessary goods.

Charters

– In addition to regular flights, the company provides charter services, where customers can hire an entire aircraft for a specific journey. This is useful for groups traveling together for special occasions or businesses that require exclusive, on-demand air transport services.
Work Culture
At this airline, people who work are really important. The company knows that everyone has a role to play, so it tries to make the workplace positive, safe, and enjoyable for all its employees. Plus, it's a place where individuals can grow both personally and professionally; they don't just come to do a job, they come to build a career and improve themselves over time.
When it comes to hiring new people, the company is very careful and professional. They are keen on finding individuals who not only have the right skills but also fit well with the company's goals.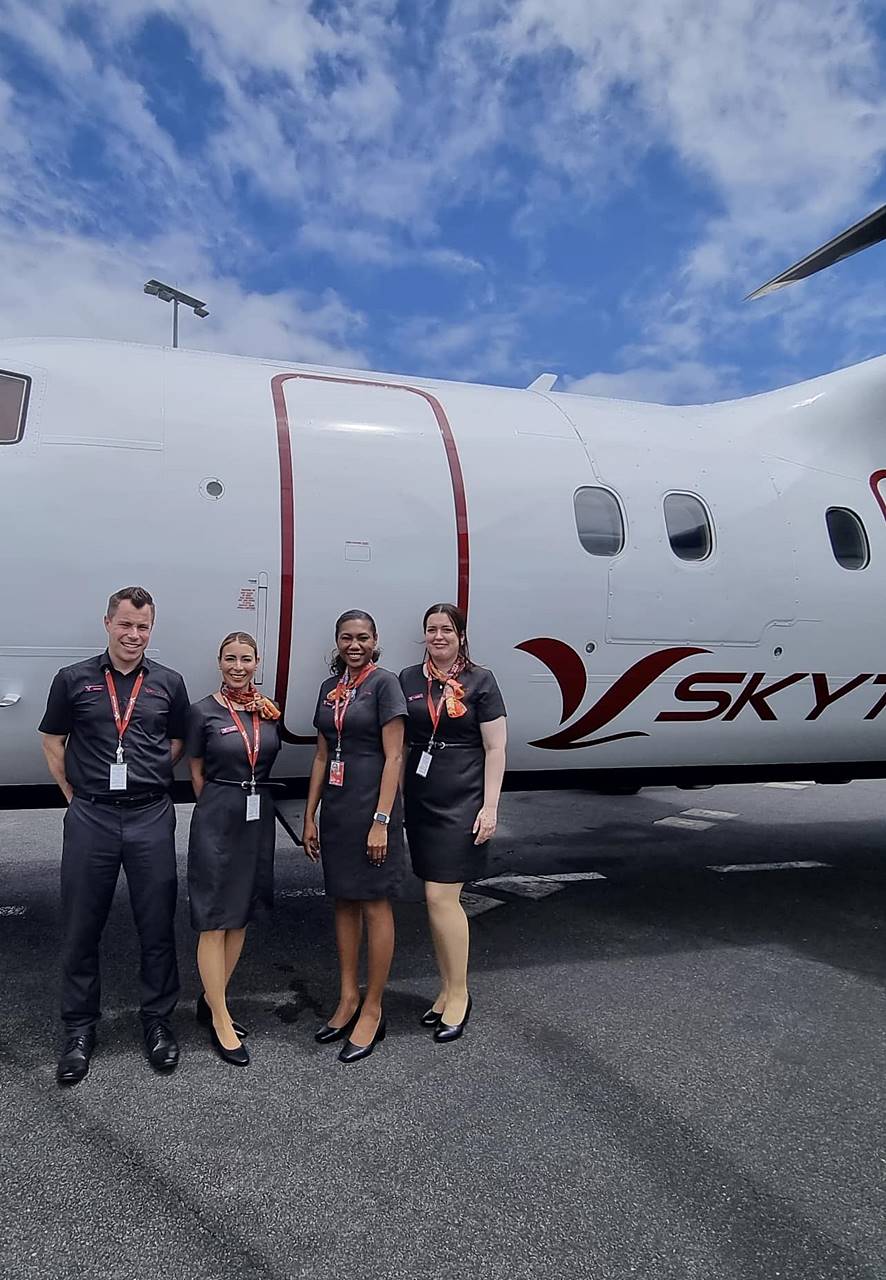 Benefits for Employees
Layover Allowance

– When employees have to stop somewhere for a while before their next flight, the company gives them some extra money, called a layover allowance. This money is for them to use on food, transport, or anything they might need while they're waiting for their next assignment.

Free Hotel Stay

– Sometimes, the staff might find themselves in a different city at the end of their workday. When this happens, they don't have to worry about finding a place to stay because the company arranges a hotel room for them for free.

Medical Insurance

– Being part of this team means that employees don't have to worry too much about getting sick or getting hurt because the company provides medical insurance. This insurance helps cover the costs if they need to see a doctor or get medicine.

Travel Perks

– Working for the company comes with cool travel benefits, including access to special deals and opportunities when it comes to traveling. It's a way to make traveling more fun and affordable, and it's a thank you from the company to its employees for their hard work. 

Discounted Flights

– One of the great things about working for this airline is that employees can fly at a lower cost compared to other people. They get special discounts on tickets, which makes it easier for them to travel, whether they're going on vacation or visiting family. 
Video: Bravus signs multi-million dollar deal with Skytrans airlines for 2 new planes!
This video serves as proof that the airline provides good, quality services not just to its daily passengers but also to corporates who are in need of flying services. Here, a multi-million dollar deal was signed. 
Summary
Skytrans surely is a significant player in the regional aviation sector, with a rich history dating back to 1990. Through ups and downs, it has continued to serve Queensland's people, offering not just passenger flights, but also cargo and charter services. 
In terms of employment, the company fosters a positive work culture, emphasizing safety and growth opportunities for its team. With benefits like travel perks and layover allowances, it shows its commitment to taking care of its employees. We hope this article helps you find what you are looking for about this airline. 
Contact Information
Company Name: Skytrans
Address: 11 Bush Pilots Avenue, Aeroglen, QLD, 4870
Telephone No.: 1300 759 872
Website: https://www.skytrans.com.au/
Facebook: https://www.facebook.com/SkytransAirline/
Instagram: https://www.instagram.com/skytrans_airlines/
Twitter: https://twitter.com/skytransairline